Formal Eye Makeup – A Step By Step Tutorial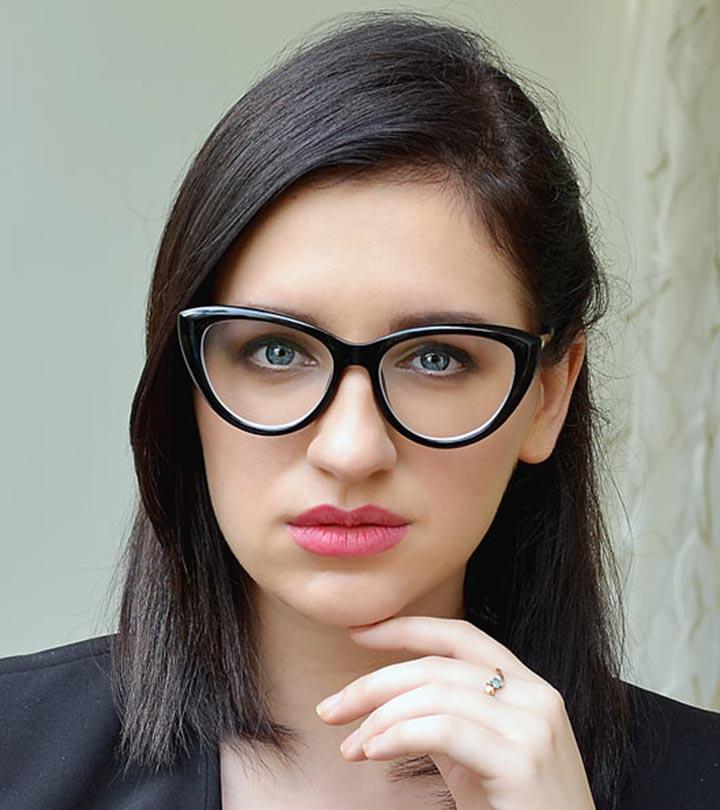 Be it a power lunch, or a sit-down dinner, a charity gala, or an important executive meet, if you know the rules, getting your makeup right is a walk in the park. When you are aiming for a formal look, remember that it shouldn't be too loud or too boring. What you should aim for is a striking, yet elegant makeup. A little practice will allow you to perfect the look. If you have no idea how to go about getting that formal look right, you have hit the right page. Read on.
You Will Need:
Cleanser / Makeup Remover
Eye Primer
Concealer
Eyeliner
Makeup Brushes
Eyeshadow Palette
Mascara
Eyebrow Pencil
Step 1
The very first step involves prepping your skin and creating a beautiful canvas. It is essential to ensure that there is no residual makeup. Depending on your skin type, use cleansing milk or a makeup remover to clean the surface of your skin.
The focus of this look is definitely going to be your eyes. Use an eye and lip makeup remover to gently clean out the areas under and over the eyes. You could also use wet wipes instead.
Step 2
Once your skin is clean, it's time to hydrate it. Dry skin can make the makeup look extremely flaky or cakey. So, you will need to moisturize your skin well. However, if you have oily skin, use an eye cream instead of moisturizing your face completely.
Step 3
Using a primer around the eyes will allow your makeup to stay creaseproof and make it last all day. If you don't have an eye primer, use a concealer instead. Make sure you pick the product according to your skin tone and type.
Dab the product around your eyes and blend well. Seal it using a compact or some translucent powder.
Step 4
Now comes the essential step of tackling the eyes. Start by using a frosty silver eyeshadow on the lids.
Always remember that using a lighter shade on the eyelids makes the eyes look fresher and wider.
[ Read: Modern Graphic Look Eye Makeup ]
Step 5
Use a neutral brown eyeshadow in a matte texture that will compliment your skin tone, and blend it in on the crease area using a fluffy brush. This step will add some depth to the eyes.
For women who have deep eye creases, this is a great technique as it contours the crease and makes your eyelids stand out.
Step 6
Use a fluffy brush to blend the same shade of eyeshadow on the lower eyelid as well. Blend well to obtain a soft smokey look.
Use a highlighting shadow in a silver tone over the brow bone, and blend well using a brush or your fingers.
Step 7
Then, use a gel eyeliner to draw a thin line along the lash line and blend it outwards. You could use an angular brush to apply the eyeliner.
You can opt for any eyeliner, be it gel, liquid, or pencil. In this case, a black gel eyeliner is used.
If you want a smudged look, blend the eyeliner with a pencil brush.
Step 8
Fill in your eyebrows with a brow pencil, and then using a spoolie brush, groom the hair and blend the brow color evenly.
Step 9
Finally, coat both the upper and the lower lashes generously with mascara. Allow it to set for a minute.
Use a clean spoolie brush on the lashes when the mascara is semi-wet to ensure that there are no clumps of mascara on your eyelashes.
[ Read: Best Eye Makeup Tutorials ]
The Final Look
Now that the eye makeup is done, use a tinted moisturizer or foundation on your neck and your hairline. Blend well.
Dust a little loose powder on your face, and then swipe on some lip gloss or lipstick in shades of coral or pink for a subtle look. This will give you an extremely natural, soft, dewy look that will definitely complement your formal attire.
Well, now you surely look like you mean serious business. No one will dare mess around with you, and the fact that you look so gorgeous might just bag any deal you bid for!
Recommended Articles
The following two tabs change content below.