12 Formal Hairstyles For Really Long Hair
Braids, buns, waves, bouffants, and more – look chic and elegant at your next formal event.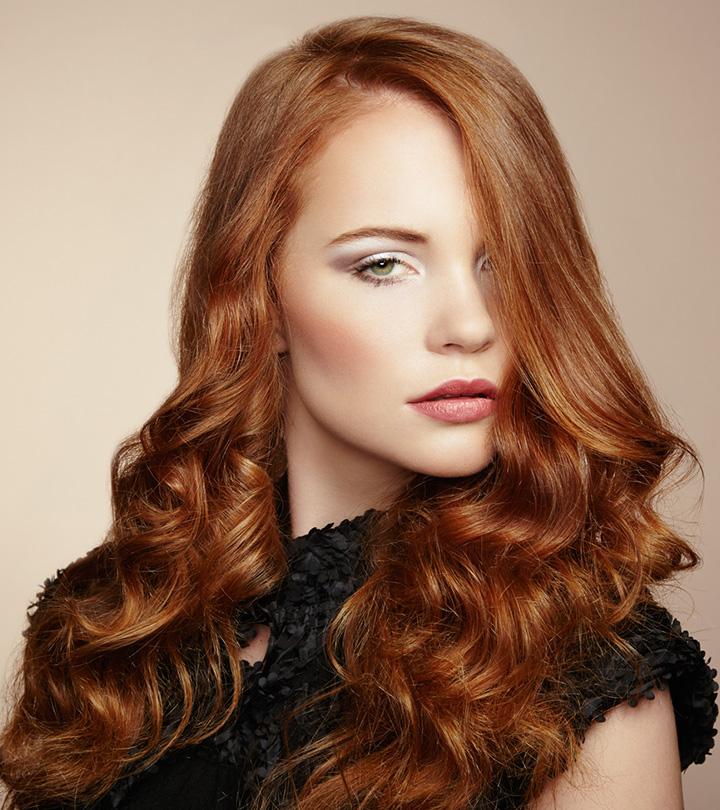 It does not take a lot to spice up your hairdos for work, as all you need to do is a little research on formal hairstyles for long hair.
You are always expected to look your best in neatness, well-trimmed, and fresh, even through a computer screen. However, you can make the best of work from home by serving formal hairstyles and feel your best for any special formal event. Scroll down for unique ideas.
Before You Get Started
To keep your hair long, shiny, and healthy, follow a dedicated hair care routine. Sleep on satin or silk pillows. Braid your hair at night to avoid breakage.
Make sure to use accessories like hair ties, clutches, section clips, or hair bands that don't damage the hair. Additionally, use a natural-bristle brush to detangle hair without causing too much friction and damage.
If you have a hairstyle with hair flowing down, be mindful of the humidity; it shouldn't make your hair sticky, as it tends to give a shabby look.
Invest in a good hair gel, mousse, foam, or spray to keep your hair neat. Apply the gel, mousse, or foam to your hair before setting your hair. Spritz on the hairspray after setting your hair.
Formal Hairstyles for Long Hair
1. Chic Layered Braid:
Give the regular fishtail braid a stylish update with this lush, layered look. It's easy to recreate. You just need to weave a fishtail braid and loosen the braid by gently pulling out thin hair sections. You may prep your hair with a volumizing mousse to make the braid appear thick and finish off the look with hairspray. Teasing can also help achieve fullness.
2. Wavy Ponytail:
A messy, wavy ponytail is an understated but excellent choice for any formal occasion. Finger combing is the cue here. Spritz some texturizing spray and tie your hair into a ponytail. You may curl the ponytail for some volume and set the look with hairspray.
3. Bouffant:
Comb out your hair till they are free of tangles and straight. Now take the front part of the hair, raising it a little to create a puffed-up look, take it towards the back and pin tight. Let the remaining hair be loose.
StyleCraze Says
The bouffant hairstyle was invented by British celebrity hairdresser Raymond Bessone in the 1950s.
4. Cinnamon Bun:
The cinnamon bun will go best with gowns, off-shoulders and backless dresses, as well as with the LBD. Comb hair neatly to remove all tangles. Bring it tightly back at the nape and start twisting the entire length, rolling it towards a bun as you do it. Once you've rolled in all the hair, secure it tightly with a bun fastener.
5. Classic Waves:
Waves are making a comeback after spells of simple straight hair. So if you have naturally wavy hair, great! But if you don't you can always get some at home using your styling rods. Part hair on one side, leaving the top portion straight and natural. Style hair from middle to bottom in waves. Let some fall on one shoulder and pull the remaining to the back.
6. Wavy Braid:
Another great style for wavy hair: Comb hair with a side parting. Leaving the front hair loose, take some strands from just above the top of your ears or behind your ears and braid tightly. Now take this braid from one side of the head to the other and pin it in at the back. Let the remaining hair stay loose.
7. Half Updo:
The half-up hairdo is a great favourite and very simple to achieve. Comb hair neatly, preferably straight or in loose waves and part in the middle. Starting from the middle top, pull back hair in a slightly raised look, like a puff and pin at the back. Now take hair from the sides and bring it back to where you pinned the puffed hair. Leave the remaining hair open.
8. Braid Bun:
This will work best with straight hair. Part hair in the middle and on both sides, take the front strands and braid hair tightly. Bring both the braids at the back and pin their middle part together. Take the remaining parts of the braids and open the hair. Twist it in a bun that leaves the neck and shoulders bare.
9. Wavy Side Pony:
Style your hair in extreme waves and create a side parting. Now take some hair from the front and twist it tightly, bringing it back towards one side. Leave a few strands loose in the front to give a messy and relaxed look. Bring the remaining hair to the same side and tie it lightly around the ear. Bring the tied hair towards the front and let the waves show.
10. High Bun:
Iron out your hair to make them straight. Comb back tightly, pulling all the hair to the top of the head and secure this tightly. Now take the remaining hair and roll it in a tight high bun. Secure tightly.
StyleCraze Says
The high bun hairstyle is suitable for formal events and can be styled using different braiding techniques.
11. Wavy Hair:
Create strong waves using your styling rod. Take a few strands from the sides and twist them back, pinning them behind your ears. Let the remaining hair loose.
12. Sleek Ponytail:
The sleek ponytail still continues to be on the high-fashion list internationally. Straighten hair with a straightening rod. Comb back tightly and pull it up high. Tie it up tightly. This is one of the easy formal hairstyles for long hair.
If you have long hair and need to rush off to an event, you know the struggle to style and maintain your flowy tresses. This is why we have compiled the above list for your benefit. Now, you do not need to scour the internet looking for styles last minute frantically. Instead, just bookmark these formal hairstyles for long hair, and keep them handy for when you need them. Most of these hairstyles are easy to achieve and not time-consuming. Also, they look great whether you pair them with an elegant gown or a sharp pant-suit!
Frequently Asked Questions
Do layers help long hair?
Yes, layers add volume, style, and dimension to long hair. If your hair tends to look triangular, thin at the top but heavy at the bottom, layers can help lighten your hair and give it shape.
Does hair length affect attractiveness?
It depends on your face shape. Certain types of hair lengths suit particular face shapes better. An extremely short pixie cut might not suit a round face as it makes it look wider. Any hair length suits an oval face. So, pick a hair length that displays your face shape in a good way.
Which haircut is best for long hair?
From layered locks, subtle layers, u-cut, wavy ends, there are many haircuts to style your long locks in. However, you should pick the best style for your hair depending on your face shape. Discuss with your hairstylist which cut would bring out your facial features and display your face shape attractively.
The following two tabs change content below.