Fraxel Laser Treatment: Types, Procedure, Cost, And Recovery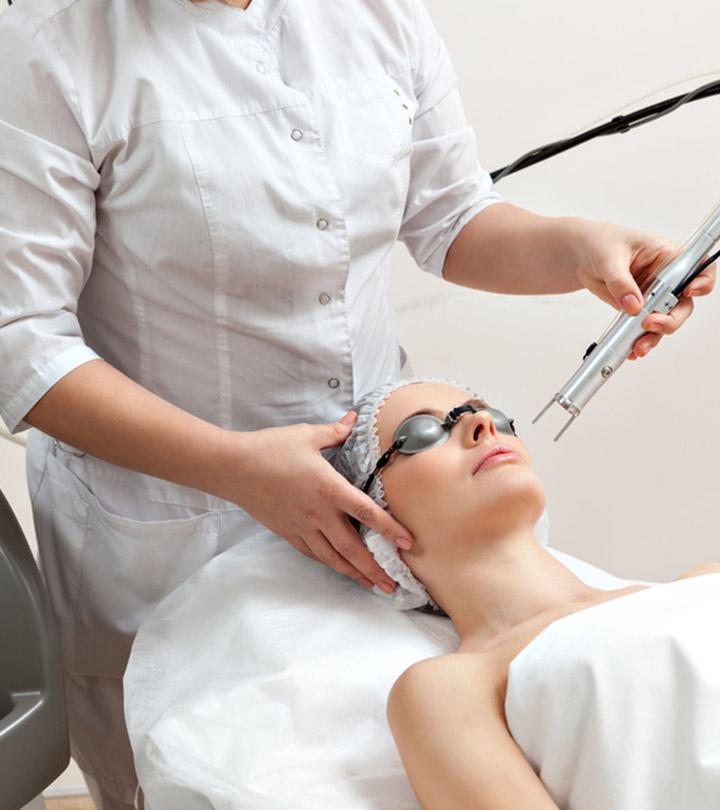 FFraxel laser treatment is an intensive skin resurfacing procedure that helps reduce the aging signs. This non-invasive treatment can help correct spots, fade acne scars, and minimize the appearance of wrinkles and fine lines. If you are in your 30s and worried about the slightest hint of creases on your face, you may consider fraxel laser treatment.
However, before you get the treatment, it is best to consult a doctor and understand if it will suit your skin type. Keep reading to know everything about fraxel laser treatment, its types, risks, precautions to take, and cost.
What Is Fraxel Laser? What Is It Used For?
Fraxel treatment is a skin resurfacing treatment that aims to improve the skin tone, texture, and radiance and minimize sun damage and scarring to give you younger-looking skin. This intensive, yet safe laser treatment can fade deep wrinkles and scars (like pockmarks, boxcar, and icepick scars)and reduce hyperpigmentation, dark spots, and patches to brighten the skin.
The name Fraxel comes from the word "fraction." Fraxel is a device that uses fractional laser for targeted treatment to encourage the skin to produce more collagen and heal the area.
The Fraxel machine offers different types of laser resurfacing treatment for specific results. It has a mix of ablative and non-ablative laser treatments. Let's take a deeper look.
Different Types Of Fraxel Lasers
1. Fraxel Re:pair
Fraxel re:pair is the most aggressive of all Fraxel machines and uses fractional CO2 or ablative laser. Ablative lasers wound the skin and remove the outermost layer to stimulate the growth of collagen fibers. When the skin regrows, you will notice a tighter and smoother appearance.
Fraxel re:pair can treat irregularities like:
 Age spots
 Deep wrinkles and lines
 Deep acne scars
 Hyperpigmentation
 Surgical scars and other types of deep scar
Since it is a wounding treatment, your body needs time to heal before you can resume normal activities. Patients may experience redness, crusting of the skin, swelling, and even slight bleeding after the procedure. The treated area should also be kept protected from the sun rays.
2. Fraxel Restore
Fraxel Restore is a non-ablative laser procedure and uses Erbium laser at a wavelength of 1550 nm to heat the skin and stimulate collagen production. Unlike Fraxel re:pair, Fraxel restore does not remove the outer layer, making it a gentle option with minimal downtime.
Fraxel Restore is best for issues like:
 Brown spots
 Acne scars and rosacea
 Fine to moderate wrinkles
 Sun-damaged skin and discoloration
Epidermal melasma
This treatment is suitable for the face, neck, chest, and hands. Once the procedure is done, you should see a significant visible difference in the appearance of wrinkles, acne scars, or any unevenness in skin tone. Since the Fraxel restore treatment is gentle, normal activities can be resumed within 2-3 days.
3. Fraxel Dual
Fraxel Dual is the latest in Fraxel treatments that combine the benefits of both ablative and non-ablative lasers. Fraxel Dual uses two wavelengths (1550 nm and 1927 nm) – one targets the issues at the surface level, while the other goes deeper to target deep wrinkles and scars.
Fraxel Dual can address issues like:
 Acne scarring (including deep scars)
 Poor skin texture
 Age spots
 Signs of photoaging and UV damage
Fraxel Dual can be used on the face, neck, chest, arms, back, and legs. Here is a comparative overview of the three laser treatments to help you get a clear picture.
Comparison Of Fraxel Laser Treatments
Laser Treatments
Fraxel Re:pair
Fraxel Restore
Fraxel Dual
   Type
   Ablative
   Non-ablative
  Mix of non-ablative and          ablative

   Recovery

   (May vary)

    A week
   1-2 days
    A week

   Procedure      Sessions

  (May vary)

    1-3
   4-6
   1-3

 Age spots
 Deep lines and wrinkles
 Sun damage
 Scarring (deep acne and surgical   scars)
 Uneven skin tone
 Hyperpigmentation
 Melasma

 Fine to moderate wrinkles
 Brown spots
 Sun damage
 Light scarring
 Discoloration and dark   patches

 Photoaging
 Fine lines and deep wrinkles
 Scarring (acne, injury, and surgical)

30 minutes
If you plan to undergo Fraxel treatment, consult a dermatologist to learn if you are an ideal candidate and what type of laser treatment you may need. Depending on that, you may start preparing for the procedure.
Preparations For Fraxel Laser Treatment
There are specific steps involved before you go for a Fraxel laser treatment:
 Discuss the outcomes of the treatment and your expectations.
 Avoid smoking for a few weeks before the treatment.
 Avoid excessive sun exposure without adequate sun protection.
 Avoid using retinol and topical products containing active ingredients like AHAs and BHA.
 Avoid waxing or shaving your face a few days before the procedure.
Your dermatologist may give you a list of general dos and don'ts and specific instructions to follow depending on your skin condition, type, and any medication that you use (topical and oral). Follow them religiously. In the next sections, we have answered some common questions regarding the treatment, costs, recovery, and other aspects of Fraxel treatments. Take a look.
What Is The Cost Of Fraxel Laser Treatment?
The cost of a single sitting of ablative Fraxel laser treatment is about $2,000, and non-ablative treatment is $1144. However, this may change as per the location, clinic, and experience of the medical esthetician performing the treatment.
Is Fraxel Laser Treatment Painful?
It depends on your pain tolerance level. You may feel a mild pricking sensation. However, the medical practitioner will apply a numbing cream to the target area to prevent any discomfort.
What Are The Side Effects Of Fraxel Laser Treatment?
Immediately after the treatment, you may experience:
 Redness
 Swelling
 Purging and whiteheads (the doctor may give antibiotics)
Rare side effects include:
Scarring
 Discoloration
 Changes in skin texture
 Uneven bumps and depression
 Cold sores and infection
How Long Does The Effect Of A Fraxel Treatment Last?
The results may last about a year. However, the time may vary, depending on your skin condition and age. With 1550 nm wavelength lasers, you may need three to five sessions in a gap of four weeks. You may continue to see improvements for the next three to six months after the treatment.
How Many Sessions Of Fraxel Laser Do You Need?
Most people require at least two to four sessions to see the ideal results. However, the number of touch-up sessions may vary, depending on your age and skin condition.
How To Heal Faster From Fraxel Laser Treatment
The aftercare is crucial for proper healing. Here are a few dos and don'ts:
 Clean the treated area.
 Avoid smoking and excessive alcohol consumption.
 Avoid strenuous exercises and activities that may cause sweating.
 Avoid swimming as the pool water contains chlorine.
 Avoid UV exposure.
 Use non-irritating and non-comedogenic skin care products.
 Avoid abrasive products and active ingredients like AHAs, BHA, toners, and retinol.
 Use mild moisturizing creams and lotions.
Use sunscreen every day.
 Avoid bleaching, shaving, and waxing the treated area.
Follow all these until the skin heals completely. After that, you can go back to your normal skin care and makeup routine.
Fraxel laser treatment is a non-invasive treatment where Fraxel lasers are used to stimulate collagen production. This procedure is used to treat age spots, acne scars, wrinkles, and hyperpigmentation. While Fraxel laser is not a painful procedure, you may feel a mild pricking sensation while it's done. You may also experience side effects such as redness, swelling, and discoloration. Ensure that you clean the affected area properly and moisturize it regularly to allow your skin to heal well. It is recommended that you consult a dermatologist to understand the procedure before you decide to go for it.
Frequently Asked Questions
Does Fraxel thicken skin?
Yes, Fraxel laser treatment stimulates collagen production which in turn thickens your skin.
Does Fraxel reduce pore size?
No, Fraxel laser does not reduce pore size but helps reduce the appearance of pore size.
Can I wash my face after Fraxel?
Wait a few hours after Fraxel laser treatment to wash your face. Use a gentle cleanser and rinse it off with lukewarm water to keep the area clean.
What is better than Fraxel laser?
Ultherapy is better than Fraxel laser. It requires no downtime and results are usually seen after one session. Fraxel treatment requires a couple of days of downtime and a few sessions to see the results.
Key Takeaways
The different types of Fraxel laser treatments are repair, restore, and dual.
You should avoid smoking, sun exposure, and waxing before a Fraxel procedure.
You may feel a mild pricking sensation, but the medical expert will apply numbing cream to prevent any pain.
You may encounter some side effects like swelling, redness, and purging after the treatment.
Sources
The following two tabs change content below.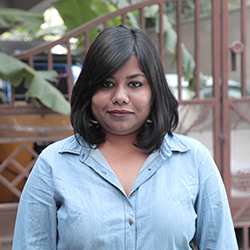 Ramona is an editor at StyleCraze. Prior to that, she authored over 200 articles on skin and hair care. She...
more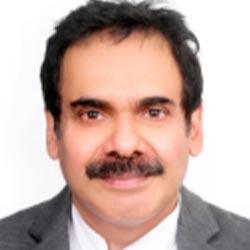 Dr. CP Thajudheen has over 20 years of experience in various lasers, light-based devices, and other advanced equipment. He was...
more