How To Do French Makeup
Your guide to nailing the minimal yet sophisticated makeup look like one of those French girls.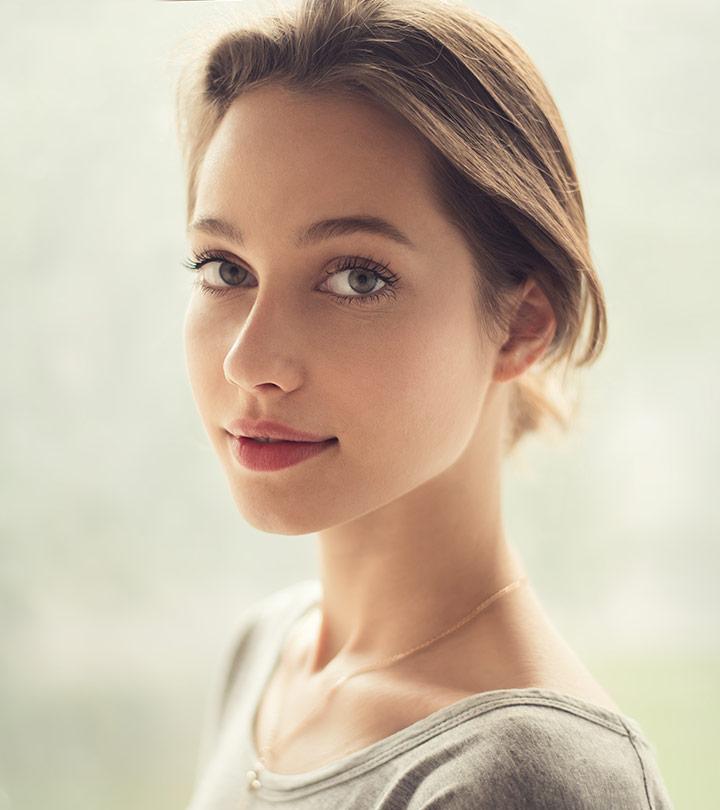 French makeup is a rage among beauty enthusiasts as it offers an effortlessly flawless and elegant look. The reason is Parisian women do not really seek a perfect transformative look. Their makeup is all about highlighting and enhancing their natural features. A French woman always goes for quick and minimal makeup yet looks absolutely stunning. They embrace their imperfections to ace the barely-there makeup look. Want to try this 'less is more' makeup approach?
You have certainly landed on the right page because, in this article, we have compiled some tips and tutorials to help you master this extremely popular look. We will also discuss the beauty secrets of Parisian women and list down some French products that you will love. Swipe up for the deets.
French Makeup Tutorial
When it comes to French makeup rules, it's all about striking the right balance. A heavily-colored lip is balanced by neutral eyes, while dark eyeshadow is paired with a neutral lip color. French women like to keep it classy, and their goal is to achieve a healthy, natural-looking glow. You'll never find their makeup looking cakey or stale. Here's what you need to nail their look.
What You Need
Lip balm
Eyelash curler
Brown eyeliner pencil
Mascara
Highlighter
Step-By-Step Natural French Makeup Tutorial With Pictures
Step 1: It's All In The Prep
Before you begin, cleanse your face and follow up with a toner. Apply a gentle moisturizer and a lip balm to make your face and pout look fresh and hydrated.
Step 2: Curl Your Lashes
Strong lashes look extremely flattering with a natural look. Curl your lashes with an eyelash curler, and use a metallic brown eye pencil to enhance the spaces between your top and bottom lash lines. Apply some mascara to your top and bottom lashes.
Step 3: Groom Your Brows
Brush your eyebrows with some brow gel on a spoolie to give them a clean, groomed look. Remember, brows play a crucial role in any makeup look.
Step 4: Time For Concealer
Use a dewy concealer in a shade that matches your skin tone on areas that need coverage, like the under-eye area, spots, and redness. Blend it in thoroughly to achieve that natural, flawless coverage. French makeup is all about minimalism, so you don't need to use brushes. Your fingers work just fine for this look.
Step 5: Get The Glow
Gently dab a balmy highlighter with minimal shimmer onto your cheekbones, the bridge of your nose, Cupid's bow, and the inner corners of your eyes to make your features really stand out. It also helps create an even, iridescent glow all over your face.
And voila! Here's the final 'French girl' look.
Stylecraze Says
You can use a makeup sponge or simply your fingers to apply the highlighter. Make sure to be precise to avoid spilling it on the areas that do not require highlighting.
American and French styles of makeup are often pitted against each other because of their conflicting approaches to beauty. Check out the next section to find out how they are different.
American Vs. French Makeup Routine
While the American makeup routine is often about looking flawless, French makeup trends have a more relaxed approach. American women are also more interested in quick solutions as opposed to French women who regard beauty as an essential, long-term investment. They stress more on skin care from a very young age, and they definitely don't seem to like spending hours before an event to get ready. They are also less flashy, and their style is more about quiet elegance.
Basically, the French like a less complicated, more pleasurable and natural approach to beauty. You will never hear a French woman talk about the hours she spent getting a blowout because she almost always wakes up with perfectly tousled hair.
Listed below are a few beauty tips that you can follow to get the perfect Parisian chic look.
Beauty Tips That French Women Swear By
For the French, glowing, healthy skin is crucial to their beauty regimen – it's just the French way of life. They make sure to focus on the prep before putting anything on their makeup. They are also strict about their nighttime cleansing routine and using an SPF.
All this starts from a very young age.
It's All About Simplicity
French women don't spend a ton of money on too many products. They choose makeup and skin care that works for them – a few essentials, and that's about it. You won't find their vanity flooded with contour palettes and four different kinds of foundation.
A bold red lip is a fashion statement for French women, and usually when they sport a red lip, they don't wear any other makeup with it.
Stylecraze Says
Although red lips are a thing in French makeup, an everyday classic French lip makeup look also includes lip balm or nude lip color. So, opt for nude shades when you are not up for crimson on your lips.
Contouring is way too dramatic for the average French woman's makeup routine. They like to let the natural contours of their face and skin show through, even if they have wrinkles and fine lines.
Perfection Is Never The Goal
It's the nonchalance of French women that makes them so attractive. They are not concerned about looking too put together. So, their hair is never perfectly set, and they love showing off their unique attributes, like their freckles.
Infographic: Guide To Flawless French Makeup
French makeup is the key to an effortlessly flawless and elegant look. The idea is to highlight a person's natural features with minimum makeup and look mesmerizing. Accentuating the eyes is the main focus of this style of makeup. See the following steps to learn how to achieve the perfect look with it.


France has introduced some of the biggest names in fashion and beauty in the industry — L'Oréal Paris, Guerlain, Chanel, Garnier, etc. Not just that, some say it is as a country with the most naturally good-looking people in the world. The French seem to be aware of it and proudly own it. The most important element of French fashion is confidence in one's natural appearance. They believe in a proper skincare routine to maintain healthy skin. When it comes to the makeup, they focus more on the prep, and the actual makeup itself is minimal — just enough to accentuate their features. You don't even need to own too many products. We believe this article can help you learn the tricks of effortless, no-nonsense French makeup. Try it and share it with your friends today!
Frequently Asked Questions
What is the French beauty standard?
The French beauty standard is marked by effortless beauty that is imperfect and laid back. It focuses on playing with one's natural features and optimizing them without resorting to too much makeup.
What foundation do French girls use?
French girls and women mostly use liquid-tinted foundations or anything that is lightweight. Alternatively, they may ditch the foundation altogether and use a concealer and a BB cream that provide light coverage.
Key Takeaways
French makeup is all about highlighting your natural features.
It is a minimalistic yet chic makeup style that sets French women apart from the rest.
You will need a lip balm, an eyelash curler, an eyeliner, mascara, concealer, and highlighter to achieve a French makeup look.
Focusing on skin care is a must to achieve that flawless French makeup look.