French Skin Care Routine: The French Beauty Secret For Glowing Skin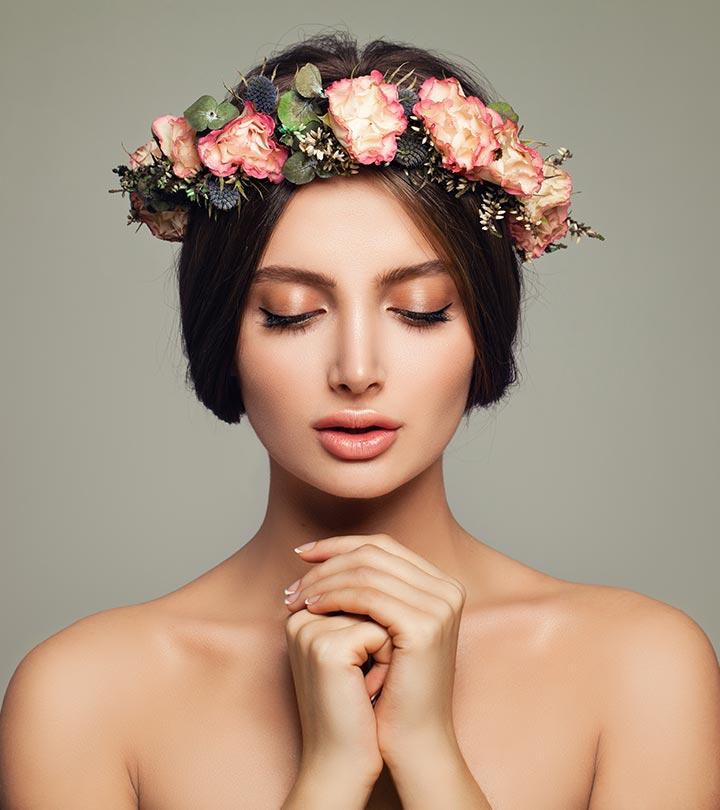 Parisian women have a certain je ne sais quoi that make them alluring. The suave sophistication, elegant femininity, and self confidence with which they carry themselves makethem look seductive, effortlessly beautiful, and enigmatic. But, wait! While simplicity is their key to being gorgeous, it certainly does not mean it requires no effort to achieve it! An excellent skin care routine is the secret to their world-renowned beauty. So, say oui to healthy skin and learn the quintessential French skin care and beauty secrets to get that much-envied skin.
French Beauty Secrets: The French Way To Gorgeousness
The French beauty routine is more about taking care of yourself. It is an act of self-love and self-care that reflects on the skin. It is not a boring chore. It is a way French women honor themselves and show love to their body and skin. This is why it is crucial to understand the basics of taking care of yourself before we jump into describing the details of French skin care routine.
1. Focus On Skin Treatments And Not On Makeup
You will never see a French woman with heaps of makeup on her face. That is because they believe in treating their skin. Rather than loading their makeup kits with foundations, concealers, and other heavy products, they spend time in spas and salons and invest in good skin treatments. This is how they rejuvenate and relax their skin. It also helps keep their skin naturally glowing and healthy.
2. Bathing Should Be A Beauty Ritual
For French women, bath time is more than just rubbing and scrubbing their skin with soap, scrubber, and water. They love to experiment with bath salts, oils, and herbs. They add these to their daily bath water, which, ultimately, makes their skin healthier.
3. Find Solutions In Home Remedies
Nature has all the ingredients to help you take care of your skin, and French women believe in finding all the answers to their skin care troubles in nature. Home remedies are commonly featured in their skin care regimen.
4. Staying Hydrated Is Critical
Water plays a crucial role in the French skin care routine. From hydrating mists to herbal water, French women use a water in various forms to prevent dryness and keep their skin hydrated.
5. Have The Right Base
No makeup can give you that natural Parisian glow that French women have. Their main focus is to thoroughly cleanse their skin and massage it with a moisturizer until it is completely absorbed. This is what gives their skin that inner glow. When you have skin like that, barely any makeup is required. A hint of concealer is more than enough.
French beauties keep their makeup natural and minimal. However, that does not mean they do not have a proper skin care routine. Check out the next section to find out more.
French Skin Care Routine: 5 Steps To Get Glowing Skin
While the 10-step Korean skin care routine has taken the world by storm, it is nearly impossible for most of us to follow it regularly. It is far too overwhelming. That is why, when building a skin care regimen, it is important to focus what is effective rather than what is trending. The French skin care regimen focuses on what is essential for your skin. Here's a step-wise breakdown of the easy-to-follow French skin care routine.
Step 1: Cleansing
This is the most vital step in the French skin care routine. Cleansing your face thoroughly gets rid of all the accumulated dirt and impurities on your skin. French ladies swear by micellar water. It is the most gentle way to cleanse your face and get rid of dust particles from your skin's surface. This is followed by cleansing milk. As I mentioned earlier, French women take cleansing very seriously and do not mind following multiple cleansing steps. They usually avoid liquid soap or cleansers that contain soap as it dries out your skin.
Step 2: Toning
Once you have cleansed your skin, follow it up with a toner. A toner is definitely not an astringent lotion (many confuse one with the other). It is used to remove any impurities that may still be left behind after the cleansing process. So, after cleansing, apply toner on your skin. This helps in balancing the pH level of your skin and ensures that other skin care products are absorbed completely.
Step 3: Apply Serum
Serums rich in antioxidants and essential vitamins often feature in the French skin care regimen. They help your skin rejuvenate and prevent damage caused by environmental factors. Apply serum immediately after applying toner. Use targeted serums as per the needs of your skin (such as for pigmentation, wrinkles, or fine lines).
Step 4: Moisturizing
French women love using therapeutic oils to moisturize their skin. . You can use facial creams to moisturize your face, but they can be heavy and may clog your skin pores. Oils are lighter and help keep your skin hydrated and plump. You can also use a hydrating night cream.Just be sure to pick one that suits your skin.
However, if you are following the same routine in the day, use a moisturizing day cream and sunscreen lotion.
Step 5: Face Masquing
Face masquing is the anchor of the French skin care routine. It supports the skin care regimen and enhances its effectiveness. You may use face masks weekly to exfoliate your skin and keep it clear.
Apart from that, weekly facials and skin treatments, such as blackhead removal, further improve your skin and help in better absorption of skin care products.
Natural and minimalistic – that's what the French skin care routine is all about. When you invest in an elaborate skin care routine, you don't need makeup to highlight your features or hide your flaws to get that flawless look.
When you take care of yourself and your skin, makeup becomes optional. Do you agree? What do you think? Let us know in the comments section below!
Recommended Articles:
The following two tabs change content below.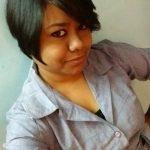 Latest posts by Ramona Sinha (see all)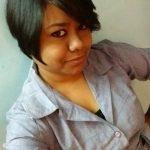 Ramona Sinha
Ramona is a journalist-turned-content writer. She holds a Master's degree in English Literature and has been writing for the digital world for over five years. She specializes in writing for Skin Care. She has done a certificate course titled 'Dermatology: Trip To The Skin', offered by Novosibirsk State University. She believes that beauty begins with a good skin care regimen and is on a mission to eliminate all toxins from her routine. She helps and guides readers in selecting products and ingredients specific to their skin type/issue. When Ramona is not working, her books and passion for music, good food, and traveling keep her busy.