Top 15 Frog Tattoo Designs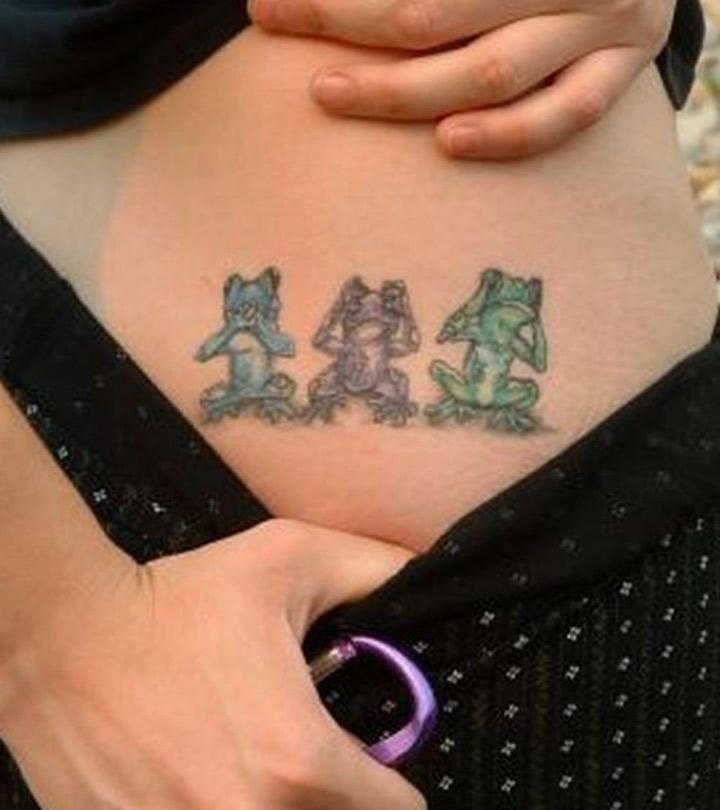 While being a reflection of one's principles, beliefs and attitude towards life, tattoos are also fun, and evoke happiness. What better than adorable frogs to decorate your skin? These stylish and unique frog tattoos are liked by many and are something that you will not regret?
"Arr" you ready to witness this unique tattoo art? Great for all age groups, this art work on your skin will definitely grab many eye balls.
1. This has to be one of my favorite frog tattoos. How adorable is this little frog with the pale shade of comical fear on his face? Absolutely adore it!
2. A huge contrast from the tattoo above, this has flowers in it to make it look natural for a frog's habitat. The frog hanging down from the stalk makes it look so quirky.
[Read:Mindblowing Tattoo Designs]
3. How would you like a frog climbing up your arm? This little fellow here looks very determined as he scales the height.
4. While one frog is fun, watching two of them is double the fun. These two frogs hanging onto the purple flowers make the tattoo super cute and lovable.
5. A determined frog over a huge flower makes it a fantastic tattoo now, doesn't it? I definitely love the riot of colors. You can also notice two smaller flowers on the sides of the big one.
[Read:Tattoo Cover Up Ideas]
6. Now this is such a peculiar place for a tattoo isn't it? The ear sporting this cute little frog will definitely grab a lot of attention.
7. This tattoo here is very artistic. It combines the flowers, the plant, the frogs, the buds and the leaves. I find the riot of colors very eye catchy and adorable.
8. How would you like to have a crazy frog with your initials or your loved one's initials inked on your wrist? Just to remind that it's all fun at the end of the day.
9. This tribal frog is most suited for showing of your love for quirky yet classy stuff. I love how abstract the whole art is, while still keeping the 'frog' factor alive.
[Read:Temporary Tattoo Designs]
10. If frogs are adorable, blue ones are all the more fun now aren't they? This tattoo looks three dimensional. All the shadows and the blue and black combination make it even more interesting.
11. Have you ever seen a cuter frog than this one before? And see, there is a wasp too! The dates around can be used to signify special dates. The colors are fantastic too, complete with all the elements of nature.
12. What do you think has gotten this little fellow all worked up and astonished? I love the cute emotion behind it. In addition to that, the colors are fabulous and perfect. When you want to show how much fun-loving, chilled out person you are this is best tattoo.
13. Foot prints? Anybody wants more cuteness?  Tip – let the frog start on side of your waist, and then you see the foot prints leading to a flower pad. How adorable right? Go get it right now!
14. This is a Japanese frog, and is believed to bring good luck for those who wear it. I love the sun, the starts and the array of colors, which makes it oh-so-fabulous! Wouldn't you love to have one on you?
15. Ending the list with the most fun tattoo of all listed here. How in glee is this guy here, isn't he? The colors, the instrument, the boat, and the lost-in-music everything fits in so perfectly. Imagine rocking a beach dress with this one shining on your back.
So these are my favorite frog tattoo designs! Which one of these tattoos would you like to flaunt? Let me know!
Image source: 1 , 2 , 3 , 4 , 5 , 6 , 7 , 8 , 9 , 10
The following two tabs change content below.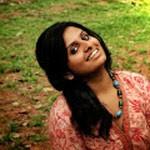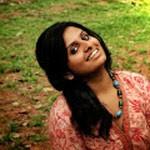 Namita
Hello there :) *waves* Namita here - 19, from Bangalore. Aquarian. Engineer in making. Standard Indian Height. Loves to pose and pout :3 I blog about everything :D You can find product reviews, book reviews, DIYs, home remedies, recipes, fashion related articles, Outfits of the Days, rants and lots more! Oh, I am a creative writer too :)