5 Fruits And Vegetables For Healthy Skin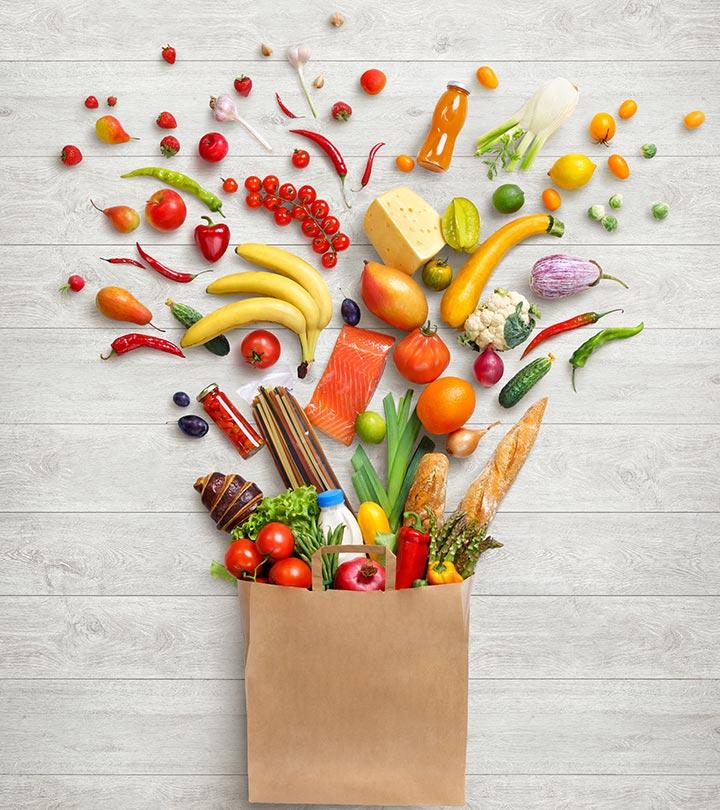 We all want glowing, healthy and blemish free skin, and everyday we slather on our skin many cosmetics to look our very best. At times, we prepare concoctions, such as face packs, scrubs, etc at home to tackle our skin issues. But do you know that eating vegetables and fruits for healthy skin and hair can get you better results? Yes, if you consume fruits and vegetables of the right color, you can better address your facial skin woes. This is so for a simple fact that nutrients when consumed the right way have a better influence on your skin. So when all the nutrients need to maintain skin health is consumed with the right food, then the skin is healthy from the inside. Can there be a better way?
You can very much colour code you fruits and vegetables to make sure that they all give you the necessary nutrients.
5 Types Of Vegetables And Fruits For Healthy Skin:
1. Oranges and yellows:
These provide beta-carotene and are good free-radical fighters, hence are good anti-ageing substances. The Vitamin-C content also promotes collagen growth, fights wrinkles, makes the skin supple and elastic. E.g. mangoes, lemons, oranges, pumpkin, etc.
So essentially the content of this group encourage cell replacement and ward of attacks by free radicals that can damage the skin.
2. Blues and purples:
Berries and plums come under this category. They are said to be laden with anti-oxidants, and are delicious at the same time. They also boost immune system and enhance digestion. E.g. blueberries, blackberries, plums, eggplant, etc.
So the contents of this class help ward of skin infections of different kinds and also ensure that the skin gets all the different nutrients needed in proper quantities.
3. Reds:
Red fruits and veggies contain Lycopene, which is a very potent anti-oxidant. It also protects from the sun rays. E.g. tomatoes, red bell peppers, papaya, watermelon, etc.
So the contents of this class play an important role in protection against sun damage which one of the most common skin troubles that we face in today's times.
4. Greens:
From childhood, we have been listening to moms saying 'you must eat green vegetables'. And most of us think that it only applies to the younger ones. But the truth is that it holds true for people of all ages. And also for green fruits. Consume cabbage, broccoli, green bell peppers, kiwi, celery, sprouts, etc. these fight cancer, provide you with Vitamin-C and Folate.
Vitamin C and folate play a very important role in cell generation. So these vegetables and healthy fruits for skin are again a necessity.
5. Whites:
Contain Beta-glucans, and are powerful immune-boosters. They reduce the risk of colon, breast and prostate cancer, and balance hormone levels. E.g. coconut, bananas, mushrooms, onions, potatoes, corn, etc.
This class help ward infections of different kinds.
And now we know how and why fruits and vegetables play such an important role in keeping the skin healthy!
The best way to consume all the fruits and vegetables for glowing skin and optimum health is to include a bowl of fruit/ vegetable salad in your daily diet, including atleast one fruit/ vegetable from each of the above categories. You may add lemon juice, curd, etc to enhance the taste of the salads to your liking.
Recommended Articles:
The following two tabs change content below.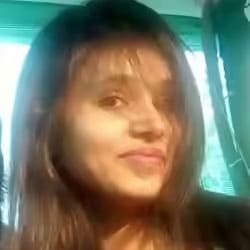 Jyotsana Rao is an engineering graduate from NIT, Nagpur, who discovered her love for writing during her undergraduate days. She is passionate about writing about everything related to beauty - makeup, fashion, hairstyles, skin care, or hair care. When this social media junkie isn't stalking the world of fashion and glamour, she loves spending her time traveling.