17 Stunning And Trendy Fulani Braids Hairstyles
Fun and unique ways to rock this protective hairstyle and stand out in the crowd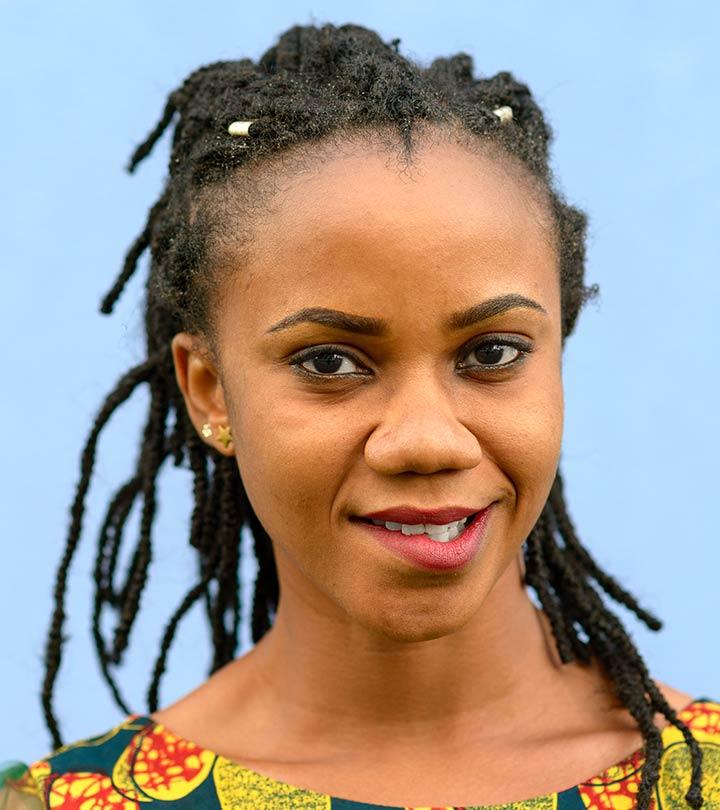 Fulani braids styles are all the rage right now. However, they have been around since ages. They made a comeback with a bang when songtress Alicia Keys sported them in her song 'Falling.' Not sure what Fulani braids are? Do you want to ditch the same old braids and try out this new trending style?
Keep reading to learn everything about Fulani braids and how are they different from other braids.
Everything You Need To Know About Fulani Braids
Fulani braids come from an African tribe called the Fula, who are spread out in the western and eastern parts of Africa. Fulani braids are thin to medium-sized braids that follow a specific pattern, are weaved close to the scalp, and fall into long hair extensions. They are also known as 'Bo braids,' thanks to Bo Derek who sported them. You'll see these braids almost always paired with beads that give them a cool tribal look.
What else sets these braids apart?
This braided style consists of a cornrow that runs down the center of your head, weaved from the front all the way to the back.
Each side of your head will also have one or two cornrows each, which taper into long hair extensions.
A braid also follows the circumference of your head.
Colorful or tribal beads are placed over the braids.
How Long Do Fulani Braids Last?
Fulani braids are a protective hairstyle. With the right care, these braids can last up to five weeks. Since these braids are woven tightly, keeping them in for any longer is not advised.
What Extensions Should You Use For Fulani Braids?
You can use any type of hair extensions for Fulani braids. In fact, you don't need to use hair extensions at all. Many women weave their natural hair in the Fulani style.
If you are using extensions, you have two main choices: natural or synthetic hair extensions. If you want a more natural and coarse look, opt for natural virgin hair. Synthetic hair looks smoother and finer.
There are many different types of hair extensions you can choose from, like Kanekalon hair and Marley hair. Check which suits your hair type the best.
Washing Hair Extensions For Fulani Braids
When you get the pack of hair extensions to do Fulani braids, soak them in a mixture of apple cider vinegar and water. This will remove the lye from the extensions, thus preventing itching on your scalp. Allow them to air-dry before weaving them into your hair.
Now that you are all up to speed with everything about Fulani braids, here are 17 styles that you can try out!
17 Stunning Fulani Braids Hairstyles
1. Braids With Beads
This is one of the other names for Fulani braids. Most people call them "braids with beads" without really knowing its origin or actual name. Fulani braids are one of the most stylish types of braids of all time. And, the best part is that they tell a story of African heritage.
2. Long Fulani Braids
You can use extensions to weave your Fulani braids and increase the length of your hair instantly. You can have all the fun you want with these braids by using bright colored extensions and going all out with funky beads to accessorize them.
3. Crown Braid
Fulani braids look stunning when tied up in a crown updo. The center cornrow makes this style look more like a crown. Top it off with some beads and hair rings, and you've got yourself a stunner!
4. Top Knot
The top knot is one of the trendiest hairstyles of all time. Try it with Fulani braids to really grab the attention. I'm sure all eyes will be on you. The best thing about it is that it is super easy to style and perfect for work.
5. Modern Tribal Fulani
This gorgeous braided updo style is a little different from the regular Fulani style. Instead of the top braids being aligned to the scalp, you can see that the two braids closest to the center cornrow have been left hanging. It's a great way to add some chic style to your Fulani braids.
6. Big Fulani Braided Bun
Another way you can add style to your already chic Fulani braids is by wrapping them in a big bun. It is a quick and easy way to style your locks and the perfect hairstyle for work.
7. Space Buns
Space buns are huge on Instagram right now, and we can see why. They are great conversation starters! All you need to do is wrap your Fulani braids in a bun on each side of your head.
8. Half Top Knot
Don't underestimate the power of a half top knot. It is one of the trendiest looks that has been flooding my Instagram and Pinterest feeds. It looks very stylish and cool. If you are on the hunt for the perfect summer look, your search ends here.
9. Simple Tribal Fulani Braids
This hairstyle is brilliant! Cornrow your hair from one side to the other, from midway until the nape of your neck. Let a couple of braids fall in front of your ears. This hairstyle is super cool. You will need a professional's help to do it, but it's totally worth it!
10. Head Wrap Fulani Braids
Some African hairstyles use headwraps. This is a fun way to add a head wrap to your Fulani braids style. It doesn't cover the braids or the pattern but still manages to look super cute.
11. Big Double Knots
Whoever said braids are tedious did not see this hairstyle! Bantu knots are usually small, but they can be done up big as well. Leaving a couple of braids hanging on the side gives the hairstyle a slightly more traditional look. Pretty stunning on the whole!
12. Half Ponytail Fulani Braids
The half ponytail is a lovely and laid-back hairstyle. So, why not do it with your Fulani braids? It will make for a great look. It is a great hairstyle for any event or occasion. Love this look!
13. Side Sweep
This hairstyle is graceful and very easy to mimic. Simply sweep all your Fulani braids to one side. You can use bobby pins to keep them in place. Wrap colorful threads around your braids to add to the look. Very stunning!
14. Double Ponytail Fulani Braid
If you are in college or school, you probably want a more playful hairstyle. Try this double ponytail look. It is really easy to achieve and looks very stylish. You can leave some of your hair down or just tie all of it in two ponytails.
15. Low Fulani Bun
Fulani braids look graceful all by themselves. You can make them look even more elegant by tying them up in a low bun. It makes for a great formal hairstyle that you can sport to a gala, a formal office party, or a wedding.
16. Low Ponytail
This hairstyle is wonderfully playful. It is a blend of Fulani braids, cornrows, and twists woven together in a low ponytail. It looks understated but chic.
17. Mid-Level Ponytail
This hairstyle is a blast! Simply gather all your Fulani braids at the back. Secure the ponytail with an elastic band. It looks really stunning. It also works for any occasion, whether it's for work, a party, or a formal shindig.
Fulani braids styles are protective styles with medium-sized braids that are weaved close. These hairstyles come from an African tribe called Fula. They can last up to 5 weeks with proper care and maintenance. You can use any extensions for these braids. Fulani braids can be styled in various ways. Long Fulani braids, crown braids, modern tribal Fulani, big Fulani braided bun, simple tribal Fulani braids, and half ponytail Fulani braids are a few ways to style Fulani braids. Choose the style that best suits you to give you a perfect look.
Frequently Asked Questions
What kind of hair are Fulani braids done on?
Fulani braids can be done on any type of hair. They can be done even with hair extensions.
How many packs of hair do you need to do Fulani braids?
Usually, Fulani braids can be done with 5 – 8 packs of hair.
Do Fulani braids hurt?
Yes, Fulani braids do hurt when you try them for the first time. However, the pain usually subsides within 2 – 3 days. If you feel discomfort even after 3 days, it is advised to inform your hairstylist.
Key Takeaways
Fulani braids are thin to medium-sized braids that are weaved close to the scalp and fall into long hair extensions.
Since it is a protective hairstyle, it can last up to five weeks.
Though many people use hair extensions, you can also weave your natural hair in the Fulani style.
You can style your Fulani braids with beads, tie them up in an edgy bun, or leave them loose to match your look.
The following two tabs change content below.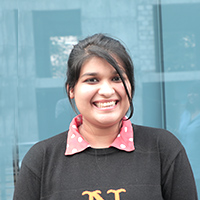 Anjali specializes in hairstyles and hair and skin care and has written over 200 articles in these domains. Her philosophy...
more