100 Fun And Unique Family Night Ideas And Activities There is nothing like spending quality time together with your family. It builds a positive environment at home. In the melee of our busy schedules, we may not be able to stay connected all the time. Living in the era of digital distraction, there is no better way than to be at home together.
One of the best times to be with your entire family is the night. A good laugh over good food with your family can be a real stress buster. These special moments help strengthen the bonds with each other.
Here, we have listed 100 fun family night ideas that you can try. These activities are so much fun that they will give you all lasting memories to live with. Take a look!
100 Fun And Unique Family Night Ideas And Activities
1. Karaoke Night
For the love of music, this can be the most entertaining game. Let everyone try their vocal cords to the tunes of their favorite song.
2. Mask It All
Let everyone except one go inside a den and disguise themselves behind a mask and cover themselves with a bed sheet. The one left out must accurately identify who is who. This game is more fun when played in a larger family.
3. Pajama Party
Get into your favorite pajamas and let the kids prepare a surprise dinner for the elders. Enjoy this dinner together while exchanging some anecdotes from the past.
4. Guest Of Honor
Create a unique list of questions about the personality of each person and give that person an adrenal rush for things unknown to him.
5. Hula Hoop Contest
This is an enjoyable game for both kids and adults. A fun way to swing around. Each member in the family can twirl the hula hoop around their waist and someone else can time the duration. The individual who twirls the hoop for the longest time is the winner.
6. Pillow Fight
This is a great way to destress yourself. The kids and adults throw pillows at each other. The one who gets hit the maximum times must serve dinner to all.
7. Talent Hunt
Give everyone a chance to mimic their favorite artist or teacher. Enacting in a funny way is hilarious. This will give them a chance to remember their teachers.
8. Tug Of War
If you have a joint family, then there is no better way to show your muscles. The group should be a mix of kids and adults. Do this activity in an open environment.
9. Hide And Seek
Utilize your entire house to play this game. There can be two dens to increase the fun element.
10. Dark Room
Switch off the lights in your room. One person is in the den and the others make funny noises to allow the person in the den to catch them.
11. Photoshoot
Dress up in your best clothes and plan a photoshoot in your garden. Segregate these photoshoots between kids and adults. Then take one picture with your whole family together.
12. Funny Selfies
Get together in your funniest poses by getting dressed up wackily and create memories by clicking selfies.
13. Dance Party
Unleash your inhibitions and get ready for a foot-tapping frenzy. It could be a couple dance of parents or grandparents. Further, all could dance together too for a hit number.
14. No Rules Night
This is a game where everyone, post evening, does things that are not considered to be done otherwise. Like adults splashing water at each other, grannies behaving like kids, etc.
15. Exchange Characters
Let all the members of the family play someone's character – like a daughter becoming a mom and vice versa. This would be a fun-filled game with a lot of laughter.
16. Window Shopping
Involve yourself in shopping from everyone else's cupboard. Let the son shop his dad's watch and the dad shop his son's favorite book from his bookshelf.
17. Flea Market
Let the kids display a few items – be it food, art and craft, or handmade jewelry. The elders pay them money to pick their favorite item. This can be the kids' pocket money.
18. Character Artist
Let everyone draw a caricature of their favorite person present in the room.
19. Coin In The Pebbles
Take a bucket and fill it up with water, pour some pebbles inside, and hide a few coins below. Let everyone try their hand.
20. Play Dough
Let all create the same thing together using dough. Keep a time limit. For instance, you can try making a flower in one minute, etc.
21. Create Your Pool
If you are a family of four, get inside your bathtub in your costumes with your favorite drink and splash water at each other. The bigger the pool, the more the fun. You also may use bath bombs in the bathtub to add a dash of explosive fragrance!
22. Folding Is Fun
Take out crumpled clothes from your cupboard, sit together, and fold them. Learn the different styles of folding methods from YouTube.
23. Dumb Charades
Enact a movie or a song in sign language. The bigger the family, more the fun. The family can split into two teams, with each team picking their participant. The team that makes the most right guesses wins.
24. Game Of Thrones
Let everyone write on a piece of paper their 50 favorite foods (or 20 body parts, etc.) in a time limit. The one who writes the fastest gets to sit on a rocking chair by turns.
25. Truth And Dare
If all are grown-ups in the family, you can dare to ask them about their sex life, girlfriends, or boyfriends. This will be a fun game for adults that also brings out the true, genuine personalities of all involved.
26. Halloween Night
Paint your faces in the scariest way. You can spend the night designing each other's faces. If you have amiable, well-known neighbors, you also may go to their doorstep and scare them!
27. Wrap Around
Keep a timer and let one person wrap a tissue paper all over another person's body. Whoever does it faster is the winner.
28. Volunteer
For spending quality time, each person takes up a job of washing dishes, putting the bed etc. Once done, spend the night together in one room. This could be an educative game, where the parents can make use of the opportunity to teach their kids the importance of sharing household chores or being independent.
29. Video Night
Assemble together in a room to watch a slideshow about everyone's younger days.
30. Movie Night
Get your mattresses together in the living room and lounge together to enjoy a comedy movie over a pack of chips and tin cans of coke.
31. Family Video Shoot
Shoot the moments of a lavish family dinner. Then discuss your favorite moments or days. Let all this be recorded to create memories.
32. Backyard Movie
It is so much fun to watch a good movie under the blue sky. Arrange for a projector for this show.
33. Stay In Character
Choose a movie that has defined character costumes. Pick your favorite character and be in that costume to enjoy the show.
34. X-box Games
There are a number of games that can be played together on X-box. Choose competitive games like cycling or rowing and let the rest of the members be your audience.
35. Role Play
Watch a multi-starrer movie. Once it is over, everyone can adopt one character and be in it for the rest of the night.
36. Family Movies
Watch the wedding movies of your parents or movies of your first birthday party together.
37. Creating Movies
Create short movies in your phone app. Give everyone a role to play and shoot it with your phone.
38. Good Out Of Waste
Make use of the discarded glass bottles in your house and design them with rope. You also may do some glass painting.
39. Paint Your Cups
Take plain coffee mugs and paint your names creatively to enjoy coffee in personalized mugs.
40. Potting Time
Use the discarded plastic containers from your kitchen and paint them together to create plant potting containers. Plant your favorite sapling in the morning.
41. Make Origami
Paper art can be so much fun. Open YouTube and follow a step-by-step method to make origami along with your family before you all go to bed.
42. Play With Clay
Pottery art is a major stressbuster. Sit together in your corridor and be messy while doing this art. Sometimes it's fun to be messy.
43. Nail Art
Get your set of nail-paint boxes and try painting each other's nails. Use different colors for all the nails and follow up by creating some design.
44. Hair Art
Braiding is the best pastime activity. Create different braiding patterns using wool or strings. Boys can spike their hair. Bald heads can be painted.
45. Egg Shell Tree
Collect egg shells in bulk. Break your eggs delicately by creating just a small hole. Wash them and use them for painting together through the night. Take a dry branch and place each egg on it to create an artificial tree loaded with eggs.
46. Tissue Rolls
Collect empty tissue rolls. Sit together with your family and paint them with different colors. Tie them together with a rope to use them later for a birthday decoration.
47. Braiding
Take a used bed sheet and cut it in long strips. Part those strips into two and start braiding. All the braids can be stitched together in a circular manner to create a doormat.
48. Photo Collage
Go through your old albums and create a collage with pictures ranging from childhood to adulthood.
49. Learn Calligraphy
Give everyone a pencil and a paper. Ask them to write their name in different styles of calligraphy.
50. Embroidery
Take a big table cloth and let everyone embroider a flower in each corner. Sitting together to do this is fun.
51. Housie
Distribute housie tickets to all. Winning lines and full-house get extra cookies and ice cream.
52. Guess Who
To guess a favorite movie artist share five examples describing their character, gender, marital status, etc.
53. One Minute Game
Describe any one good or bad habit of any of your family members and give one minute to guess their names in less than a minute.
54. Ludo
Ludo is a board game to be played in a family of four. Playing the game at night can be fun.
55. Monopoly
Another board game that can make you rich in papers. This game also is a great way of teaching your kids the importance of creating assets and how they can go on to create wealth.
56. Card Games
You can play rummy or other magical games with cards. Such card games are fun when played as a larger family too.
57. Two Packs Of Cards
This can be played with a big gathering. Distribute one set of cards equally. Then one person calls out from the other set. You keep dropping the card that is called out. The one that drops all cards first is the winner.
58. Snakes And Ladders
A fun game to be played between two family members while the rest can cheer.
59. Loaded Questions
Create a question bank for each family member about their likes and dislikes and ask them to answer honestly.
60. Humming
Hum a song or a theme music from a movie and ask the others to guess.
61. Pictionary
This is a fun game that involves two teams. The larger the family, the more the fun. Each family appoints one leader who picks a chit from a basket. The leader must draw whatever is written on the chit on a board, such that their team guesses it right. The team with the most right guesses wins.
62. Shout It Out
This is a card game with an alphabet written on it. All members will get the same alphabet. If you get the alphabet 'A', shout the name of the animal with this alphabet. Whoever shouts correctly and loudly keeps the card. Follow it up with other alphabets.
63. Knock It Out
Take a tennis ball or an orange and arrange some used plastic water bottles together. Throw the orange or the ball to hit the bottles. This is similar to the game of bowling.
64. Chocolate face
Take a small bar of chocolate and keep it on your cheeks. Slide it down inside your mouth by using your facial muscles.
65. Bouncing balloon
Bounce the balloon with your head and pass it on to the next head. This is a challenging game that improves one's coordination. All the family members can stand in a circle and starting bouncing the ball off their heads.
66. Build A Tower
Take fruits like apples and oranges and try to build a tower of them. Whoever makes the tallest tower wins the fruits. This game requires proper teamwork and the ability to deal with pressure.
67. Suck It Up
Take a straw and small sheets of papers. Suck the paper through the straw and collect them in the box. The individual (or team) who collects the most papers is the winner.
68. Passing The Parcel
Play some music and keep passing the pillow till the music stops. Whoever lands up with a pillow sings a song.
69. Solving Sudoku
You can play Sudoku as a brainteaser. Limit yourself with time and choose the best candidate. You may also split into teams and see which team has the most winners.
70. Playing Riddles
What better way to kill time than cracking riddles. This is another brain teaser that gives you all a great mental workout and awesome fun.
71. Tipi Tipi Top
Let one person say these words: "Tipi tipi top what color do you want?". If one of the participants says 'red', the rest of the family looks for that color around and touches it. The one who touches the color last is out from the game.
72. Storytelling
Cuddle inside one blanket and enact a story, preferably a horror one. Engross everyone in the story. Let them shout and scream.
73. Backyard camping
Camp around a bonfire in your backyard. Sing some songs together and engage in light family discussions.
74. Lemon And Spoon
If you have a garden, try this balancing game by holding the spoon in your mouth with a lemon on it. You need to walk a distance in the shortest time. That participant whose lemon falls will be out of the race.
75. Stargazing
Get your mattress out on a terrace and lie down gazing and counting the stars. Imagine the different shapes created by the constellations of stars.
76. Barbeque Time
Let everyone try their hands to barbeque their favorite dish. Get the kids also involved in chopping and grilling.
77. Play Baseball
Involve all young and old to play baseball. The elders can be asked to be the referee.
78. Play Cricket
Get your cricket kit out and enjoy this game with limited overs. Let your grannies be your cheerleaders. You can play the game in a large hall of your house. The obstructions inside the home can make it more fun.
79. Walk The Talk
Take a family stroll together in the garden and engage in some healthy conversation while admiring the beauty of plants around you.
80. Pat The Back
Spread out in your garden and let one of you pat anyone else on the back and run. Then the one who was patted becomes the den. Keep running till you get tired.
81. Play With Your Pet
Take your pet out and engage him to play with you. Spend quality time together with family and pets.
82. Water Play
If it is summertime, take a hose pipe and shoot water on each other for a night shower. Bathing under the night sky is so much fun.
83. Floating Tub
If you have a huge floating tub, keep it in your garden and fill it up with water. Let all the family members sit inside together and splash water at each other.
84. Counting Spree
Count the number of plants and trees in and around your garden and check in the morning whoever was the closest to the number.
85. Bicycle Ride
Engage with your kids in a bicycle competition in your backyard. The winner gets a box of chocolates.
86. Meditate
Sit together to do some breathing exercises. Doing it together, under the night sky, creates good vibes and relaxes your mind. The act also prepares everyone for a restful sleep.
87. Washing Cars
This can be a complete family engagement where one person can wipe, the other can shower water, and the rest can help in wiping the car dry. You can also have some fun splashing water at each other!
88. Tent House
Create a tent in your garden and let everyone squeeze inside snuggling together. Let that be your night's resting place.
89. Giant Feet
Let everyone tie a rope between their legs. Then everyone holds each other's waist and tries walking together.
90. One Leg Den
The den pulls up one leg and tries to catch the others. If the den drops their leg down then he or she pays the penalty.
91. Mystery Meals
Prepare a surprise dish for your family that they must be craving for. Share the recipe and let others cook the next dinner with some improvisation.
92. Pizza Mania
Get a small dough of pizza for everyone and let them create their own toppings.
93. Baking Night
Bake out your favorite chocolate cookies together. Let the kids come up with their own funny recipes.
94. Pop Out Popcorns
Let the kids prepare some popcorn. You can then sit together and enjoy it over a movie.
95. Breakfast For Dinner
For a change, enjoy omelet bread and smoothie for dinner instead of your regular meals.
96. Ice Cream Booth
Keep different varieties of ice cream on your dining table and let everyone create their own combo taste. Enjoy everyone's combo by sharing.
97. Around The World
Let everyone prepare a simple signature dish from different countries for a hearty meal. The more members in the family, the merrier!
98. Snacking Bar
Create a snacking bar in the corner of your TV room. Skip dinner and enjoy snacking for the rest of the night over family games.
99. Bonfire Cooking
You can enjoy the feel of being in a jungle. Throw some raw vegetables in the fire. Slow roast a chicken by hanging it atop fire like the tribals do.
100. Terrace Night
Arrange for dinner on the terrace. Light your terrace with candles and enjoy food with some dance and music.
A happy life is the key to a successful life. Your family always remains your ultimate support system. In this ever-busy digital life we hardly get time to stay connected physically. Give value to your family by spending quality time together. The 100 fun family night ideas and activities listed above are easy and simple, but quite effective. Try them tonight and see how they add value to your family relationships.
Recommended Articles
The following two tabs change content below.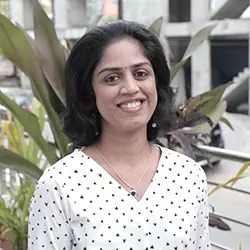 As Chief Editor, Harini sets the tone and editorial direction for StyleCraze to deliver engaging, interesting, and authentic content revolving around women's health, wellness, and beauty. She has over 14 years of experience in content writing and editing for online media. She specializes in the areas of Beauty, Lifestyle, and Health & Wellness and is proficient in Medical Sciences (Biology, Human Anatomy and Physiology, and Biochemistry). Her background in Biomedical Engineering helps her decode and interpret the finer nuances of scientific research for her team. Harini is a certified bibliophile and a closet poet. She also loves dancing and traveling to offbeat destinations.