14 Galentine's Day Gifts For Your Girl Friend Who has been with you through every heartbreak? Who has lifted you up when you were down? Who has taken your calls at 4 in the morning? Your girlfriend, that's who. As Leslie Knope (of Parks and Recreation) said, when you celebrate the most important friend – or friends – in your life, Galentine's Day is "only the best day of the year." So, this Galentine's Day, which falls a day before Valentine's Day, find that absolutely stunning gift for your BFF to show your appreciation for everything she has done for you. Make it a mandatory celebration with a ritualistic exchange of gifts and time spent together, because lovers and partners may come and go, but your best friend is forever. We have put together a list of 14 Galentine's Day gifts to help you pick that special gift that will be symbolic of your friendship.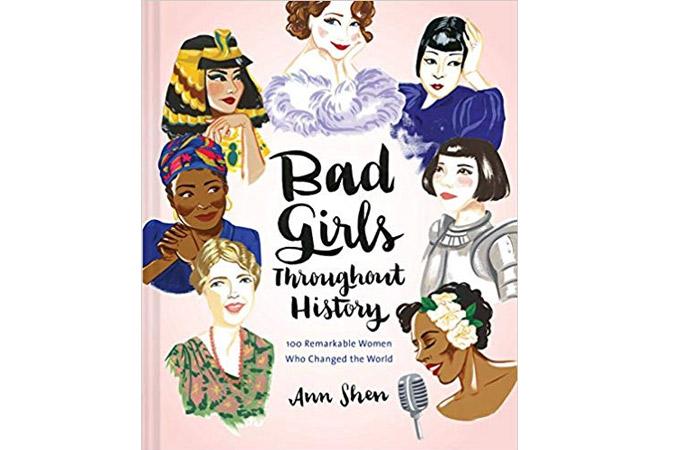 History is often written from a man's perspective. The stories of valor, sacrifice, inventions, and breakthroughs are all credited to men as if women didn't exist back then. Ann Shen has done an excellent job of correcting that perception. Her book about badass women who changed the course of history is a timely reminder of the great contributions that women have made, making it an excellent gift for your girl friend. Girls, it's time to change the narrative.
Key Features
Features stories of Aphra Ben, Ada Lovelace, Amelia Earhart, Angela Davis, Marie Curie, Joan Jett, and others.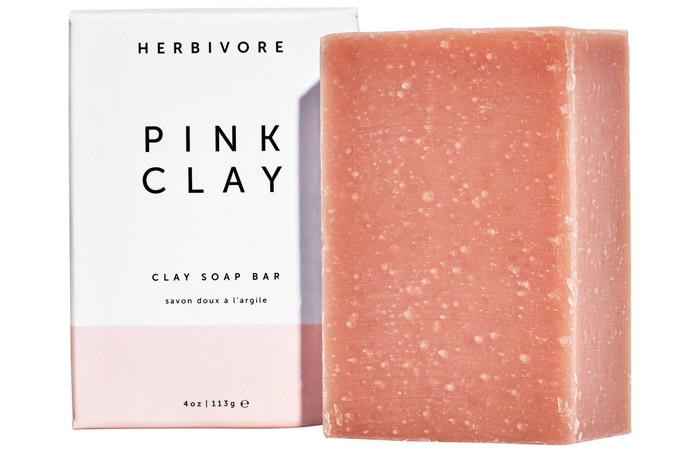 Your BFF needs something that is soft, gentle, harmless and smells good. We are talking about cleansing bars here, and the highly-rated Herbivore – Natural Pink Clay Cleansing Soap Bar checks all these boxes. With the goodness of essential oils and pink clay, this bar does an excellent job of not only deep cleansing but also beautifying and nourishing your skin. Get one for your girl friend and one for yourself right away.
Key Features
Created in limited quantities
Sulfate- and paraben-free
Environment-friendly product
Made in the USA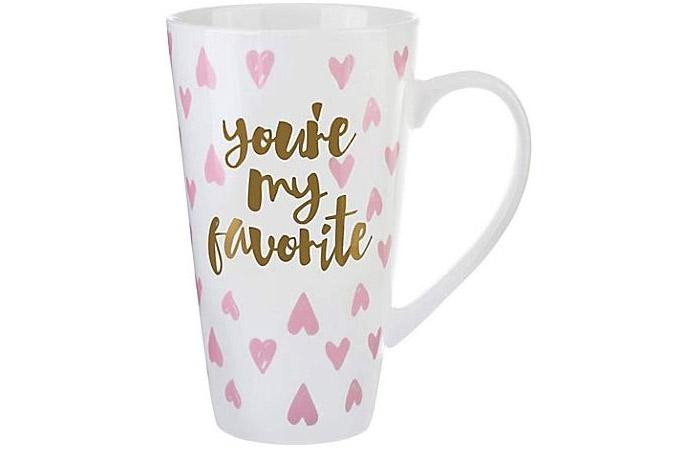 Of course, she is your all-time favorite, and you two have been saying that to each other for years. But, it's nice to have it written in ceramic with little pink hearts staring at you as you take the first sip of coffee in the morning. Or, maybe she will keep it on her desk to remind her that you will always be around.
Key Features
Illustrated hearts
Sturdy ceramic material
Easy to hold
Easy to clean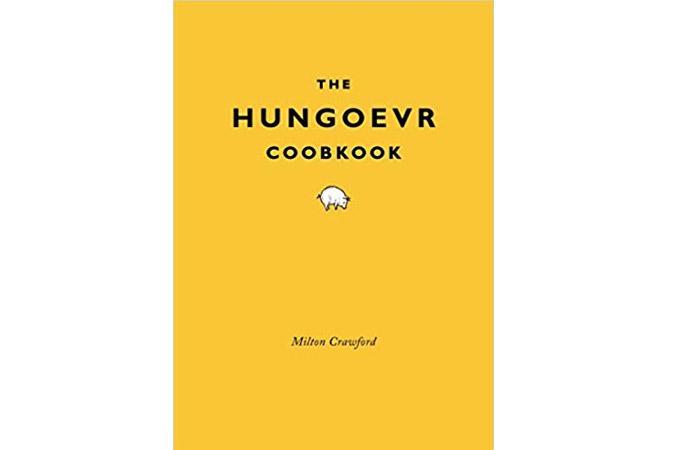 We can all agree that there are more than enough complicated recipes for brunches and desserts that require multiple trips to the supermarket. What we need is a good book that tells us what to cook when everything seems to move in slow motion, when our hair looks like we were in a wrestling match the previous night, and when everything tastes and smells funny. In other words, when we are reaaaalllly hungover. Milton Crawford's book has it all and should be required gifting between girl friends.
Key Features
Funny and engaging
Easy-to-follow recipes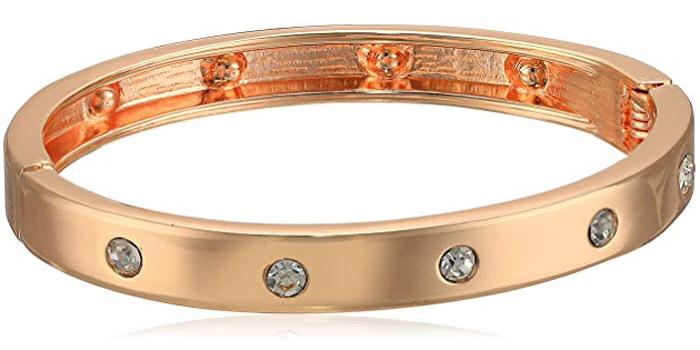 This rose gold bracelet from Guess is intricately adorned with crystals. It is sturdy and comfortable for daily wear. You don't have an excuse to not gift this charming accessory to your bestie, especially at this price. Both of you need to get it and share a pic of you both wearing it on social media to kick off your Galentine's Day celebrations. The next time you have a girls' night out, the bracelet will also double as a gang symbol.
Key Features
Comfortable to wear
Itch-free
No chain
No clasp
Diameter of 2.34 inches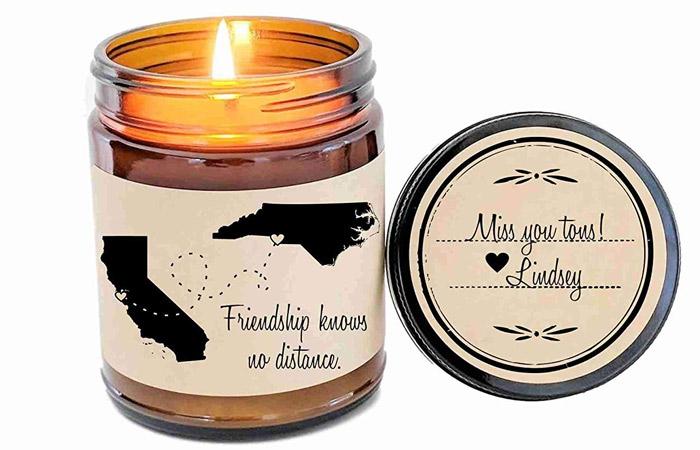 Even if you and your girlfriend have tried out every other scented candle in the market, this one will feel remarkably different. Why?  It is not mass-produced but poured by hand after you place the order. It is also made from carefully selected soy. Our tip? Go for the upgrade and get a customized message, a matchbox, a notepad, a coffee mug, and other goodies to make it a gift that only a girl can gift her BFF.
Key Features
Made of soy
Handmade in Astoria, Oregon
Option to upgrade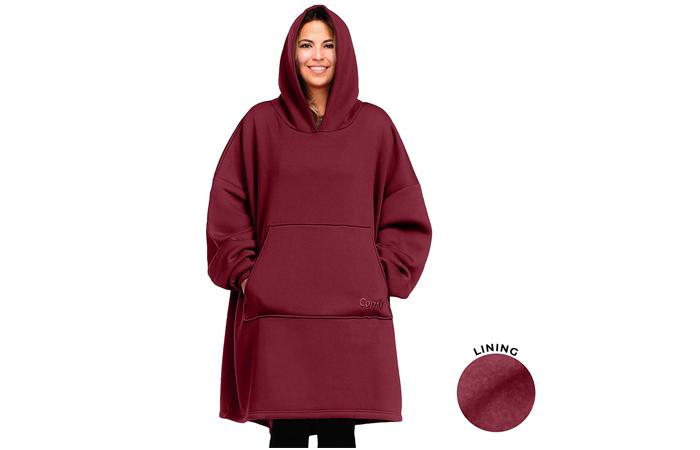 What do you call an extra-large wearable blanket with a hoodie that wraps around you comfortably? Of course, you call it The Comfy. It is large, super soft, and looks good, unlike most of its dupes. That is because it is the original model and design. It also comes with the approval of one of the most discerning women you know, Barbara Corcoran of Shark Tank fame. Your BFF does not need to carry around a blanket to the couch and porch. She needs The Comfy.
Key Features
One size fits all
Designed for easy movement of hands
Massive pockets
Easy to pack
Easy to wash
Available in exciting colors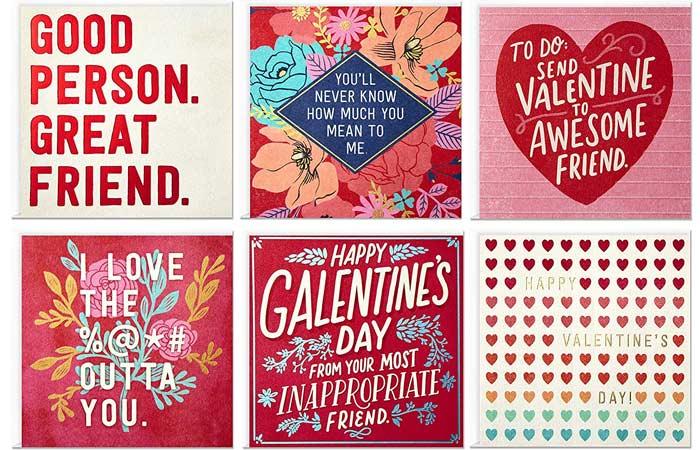 There's so much to thank for, so much to laugh about, so much to remember, and so much to look forward to with your friends. How can one card do justice when there's so much to say? Hallmark knows it best and has come out with their special pack of 6 best friend cards that are perfect for Galentine's Day. From the matter-of-fact one to the funny one to the one who is a hopeless romantic, give a card to all your friendswho mean the world to you.
Key Features
Pack of 6 cards
Top-quality stationery
Beautifully illustrated
Enclosed with envelopes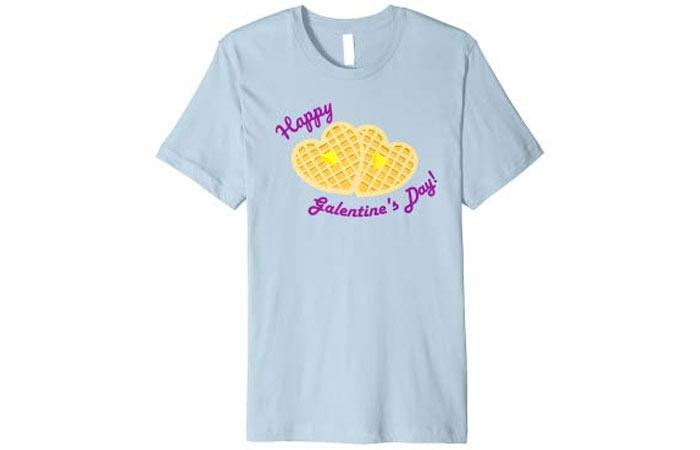 Like everything else on earth, Galentine's Day too has a T-shirt to mark the occasion. It is soft, light, and features two waffle-hearts. It comes in a tender shade of baby blue and will, no doubt, look great on your friend. This is one of the easiest purchasing decisions you will ever make as it will outlive the festival, month, year to become a souvenir of your celebrations.
Key Features
Made of lightweight fine jersey fabric
Slim fit
Easy to wash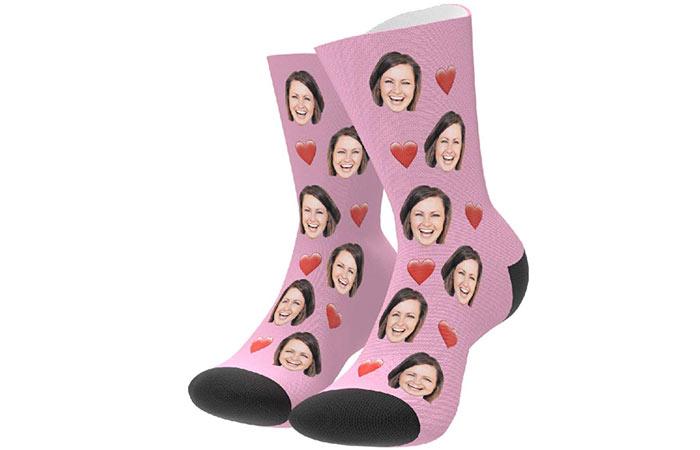 These personalized socks are quirky and unique and make for a great hashtag on Instagram. All you need to do is send the right photograph of your best friend to get it printed on the socks. They are made of comfortable fabric and have toe and heel pockets in contrasting colors. Your bestie won't go back to ordinary socks ever again.
Key Features
Custom-made
Comfortable fabric
Easy to wash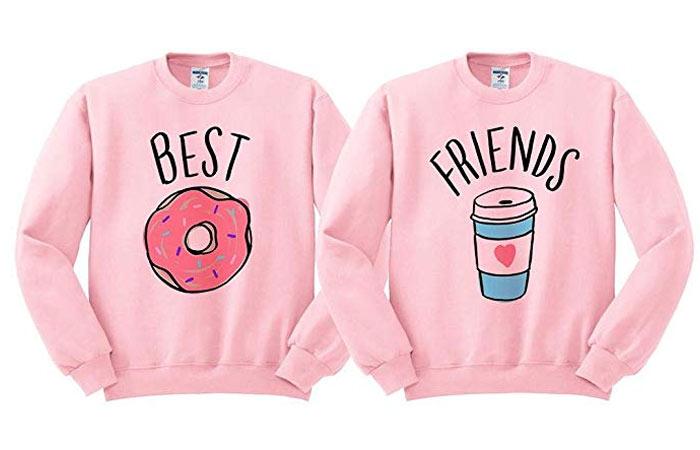 They had us at doughnut, and then they had us at coffee. Thesebesties sweatshirtscome in that exact shade of pink that you like and celebrate the friendship of doughnut and coffee just like the inseparable bond that you two have. Playfully illustrated with bold yet elegant typography, these sweatshirts are ideal for Galentine's Day.
Key Features
50% cotton and 50% polyester
Preshrunk Fleece Knit
Comfortable fit
Easy to wash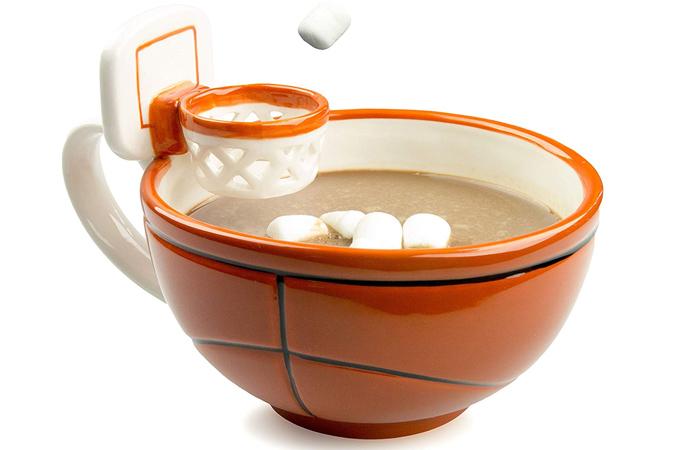 Chances are you haven't seen anything quite like it. We hadn't either. The Basketball Hoop Mug is the kind of gift that will get strangers complimenting you for your gifting skills. It has great ratingsthanks to its unique and playful design, sturdy build, exceptional finish, and ease of use. Gift this to not just your best friend, but also your children, nephews, nieces, or whoever else you can think of who loves basketball.
Key Features
Unique design
Sturdy material
Easy to wash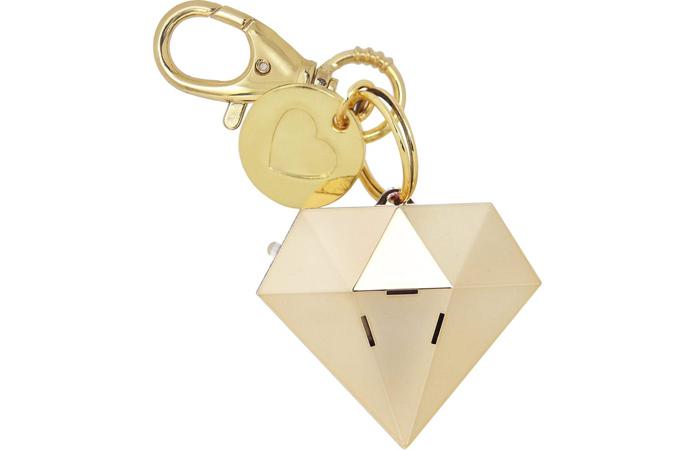 Your best friend needs to feel safe wherever she is. The Personal Safety Alarm Keychain is loaded with a loud alarm and powerful light that can alert everyone nearby in case of an emergency. Bonus points for its cute diamond-shaped design! Gift it to your best friends, sisters, nieces, colleagues, and everyone else who means something special to you.
Key Features
Loud alarm
Replaceable batteries
LED light

If your BFF loves tea, this gorgeous silver tea infuser will add oodles of elegance to her home. Its beautifully constructed heart with uniform-sized pores is just one of the ways this infuser looks different from everything else on the market. The simple act of sipping tea will now look urbane and graceful, whether she's at home or at work. This is proof that the smallest gift can make the biggest difference.
Key Features
Crafted from stainless steel
Sturdy build
Measures approximately 5½" x 1½" x ¾"
Comes in beautiful box packaging
She's your best friend, your loyal confidante, and your true partner. Therefore, she deserves nothing but the finest gifts. With gifts that are unique, quirky, and suitable for all budgets, this list has everything you need to choose the perfect and cute Galentine's Day gifts.
Recommended Articles
The following two tabs change content below.