Best Gastritis Diet – Foods To Eat & Avoid To Treat Gastritis Symptoms
Do you suffer from gastritis and the terrible pain that comes along with it? Have you considered changing your food habits and menu to get relief from this pain? Many people take medication for pain relief from ulcer and gastritis symptoms. But the truth is that the medicines prescribed by physicians don't provide permanent relief. In fact, the prolonged usage of these medicines can cause damage to your liver. Hence, it is a much better idea to change your daily diet. It's a safer option, and you get the benefits of eating nutritious foods. It will also have positive effects on your overall health.
Gastritis Diet – Foods To Eat & Avoid
1. Gastritis – Cause, Symptoms, And Treatment
Irritation, inflammation or erosion of the stomach wall lining is known as gastritis. Gastritis that develops gradually and lasts for a long period is known as chronic gastritis, and that which occurs suddenly is known as acute gastritis.
This is caused due to Helicobacter pylori infection (may lead to stomach cancer or ulcers) or alcohol abuse, pernicious anemia, bile reflux, stress, vomiting, autoimmune disorders, and use of anti-inflammatory drugs.
The most common symptoms of gastritis are vomiting, abdominal pain, indigestion, loss of appetite, diarrhea, bloating, and black stools. The treatment for gastritis may involve taking antacids, antibiotics, and vitamin B12 supplements. However, changing your food habits and lifestyle can give you the best relief of all.
2. Gastritis Diet Plan
Sample Diet Menu For Vegetarians
Meal
What To Eat
Early Morning

1 glass lukewarm water with 1 tablespoon honey

Breakfast
Options:

Oats with dairy-free milk
Spinach, grapes, and kiwi smoothie

Lunch
Options:

Carrot, greens, and broccoli salad
Squash or cucumber soup
1 medium bowl of boiled bottle gourd

Post Lunch
Evening Snack

1 glass pomegranate juice (not packaged juices)

Dinner
Options:

Whole gluten-free pasta with olive oil, basil, zucchini, and broccoli
Kidney beans with carrots and beetroot
 Why This Works
Honey is a natural healer and will soothe the stomach lining. Dairy-free milk or a good heavy smoothie can be consumed for breakfast to kick start your day. Eat veggies for lunch to get a good amount of fiber, which will help in digestion. Dairy-free yogurt will help replenish the good gut bacteria. Pomegranate juice will reduce the acid in the stomach. Having a small and light dinner will give some rest to your digestive system.
Sample Diet Menu For Non-Vegetarians
Meal
What To Eat
Early Morning

1 glass lukewarm water with 1 tablespoon honey

Breakfast
Options:

1 boiled egg (whole) + 1 slice multigrain bread toast
Banana, apple, and peach smoothie

Lunch
Options:

Chicken clear soup with carrot, red onion, and spinach
Grilled mackerel wrap

Post Lunch
Evening Snack

1 glass pomegranate juice (not packaged juices)

Dinner
Options:

Baked trout with broccoli
Chicken breast chunks in yellow lentil with shredded bottle gourd
Why This Works
Start your day with honey – the natural healer. A whole hard boiled egg will provide you with protein and good fats to kick start your day. Multigrain bread has more fiber, which will help in digestion and weight loss. Opt for flour bread if you are gluten sensitive. Fruits have natural sugars, vitamins, minerals, phytonutrients, and fiber that will boost your immunity and keep your hunger pangs at bay. For lunch, eat a balanced diet comprised of proteins (chicken, fish, mushroom, legumes, soy, etc.), healthy fats (clarified butter, olive oil, rice bran oil, hemp seed oil, etc.), and veggies, which will help you stay alert and active. A light dinner comprising of the main macronutrients will help you sleep better and improve your gut health.
3. Foods To Avoid
The diet for gastritis will go a long way in helping you get rid of the pain and agony that comes with the condition. Getting rid of certain foods is a great idea when you want permanent relief from gastritis. Avoid the following foods:
Coffee
Green or black tea
Hot chocolate or cocoa
Spearmint and peppermint tea
Dairy-free milk and cream
Alcoholic beverages
Juices with orange and grapefruit
Spiced cheeses
Sausage, salami, ham, bacon, etc.
Garlic
Tomato juice, paste or sauce
Chili, chili powder, black pepper, jalapeno, and garlic powder
4. Foods To Consume
Don't let the above list put you off! There are plenty of delicious foods that you can consume like:
Whole, gluten-free bread, gluten-free pasta, multigrain cereals, and brown rice
Lean meat, poultry, and fish
Fruits (pomegranate, kiwi, cherry, peach, apple, banana, and plum)
Vegetables (celery, leek, potato, broccoli, carrot, beetroot, kale, spinach, bottle gourd, squash, and sea veggies)
Olive oil, canola oil, and rice bran oil for a healthy dose of fats
Lentils, tofu, and beans
Dairy-free yogurt
Almonds
A healthy meal that does not contain any unhealthy fats, added sugar or salt
You should also make sure that you eat foods from different food groups to help you get rid of gastritis.
For more information on good foods for gastritis, you should definitely consult your dietitian.
5. Gastritis Diet Recipe
Chicken Breast With Lentils And Shredded Bottle Gourd
What You Need
1/2 cup chicken breast cubes
1/2 cup yellow lentils
1/2 cup shredded bottle gourd
1/4 cup chopped onion
1 teaspoon cumin powder
Coriander leaves
2 tablespoons olive oil
Salt
A pinch of pepper
How To Prepare
Heat the oil in a soup pot and saute the chopped onions.
Add the cumin powder and cook for about a minute.
Add the chicken and cook for about two minutes.
Add the lentils and cook for two minutes.
Finally, add the shredded bottle gourd, salt, and pepper. Stir well.
Add half a cup of water and let it boil until all the ingredients are soft and cooked.
Pour the cooked lentil with chicken and bottle gourd in a bowl.
Garnish with chopped coriander leaves.
Vegetarian Alternative
You may replace the chicken with either broccoli or any other recommended vegetable or just cook the lentils with shredded bottle gourd.
Benefits
This is recipe is nutrition-dense and provides a medium amount of calories. You may also have it for lunch. You will not experience any bloating or irritation as a minimum amount of spices are used. Bottle gourd will help soothe the stomach lining.
6. Gastritis Diet Recommendations
Avoiding spicy food can provide relief from gastritis symptoms. Since painful inflammation has already weakened your stomach, eating spicy foods like curries, chili powder, peppers, and hot sauce will only aggravate the problem.
Water, Water, And More Water!
Water helps to flush out toxins from the body and keep the body hydrated. It is recommended to drink 8 to 10 glasses of water per day. Water will prevent the symptoms of gastritis from acting up and also give you the benefit of glowing skin. Who doesn't want that?
Have Easy-To-Digest Foods
The secret to an effective gastritis diet is making sure that every bite of food you take in is easily digestible.
Consume Low-Fat Dairy Products
Low-fat dairy products help in controlling acid secretion. They prevent stomach wall irritation and erosion.
There is nothing better than drinking plenty of coconut water for the initial 24 hours of starting your diet.
Drink Vegetable & Fruit Juices
Carrot juice and spinach juice have wondrous effects on your body and help in preventing gastritis. Drink at least one glass of cucumber, kiwi, or pomegranate juice. Avoid packaged fruit juices.
Stress can trigger many health problems and gastritis is one of them. Identify the factors that trigger your stress levels and try to reduce them.
Always relax and enjoy your meals instead of eating in a hurry.
Avoid Smoking & Drinking Alcohol
Smoking and alcohol can both cause irritation and erosion of the stomach lining.
Following a diet plan for gastritis is fairly easy. When you know which foods to avoid and which ones to consume, you are already on your way to get rid of gastritis. Diet and lifestyle changes will ease the symptoms of gastritis. Since you're eating only nutritious foods, your overall health improves. So, that's an added incentive you get if you are on the gastritis diet.
7. FAQS
Expert's Answers for Readers Questions
How is gastritis diagnosed?
Gastritis can be diagnosed with the help of endoscopy to view the lining of the stomach, blood test to check for anemia, and stool test to check for the presence of blood in the stool.
If I have gastritis, should I have my blood tested for levels of certain vitamins and minerals?
Please check with your doctor to know the cause of your gastritis. If you have anemia, the iron levels in your blood should be checked. Also, if it is atrophic gastritis that prevents absorption of vitamin B12, the level of vitamin B12 must be measured.
When to see the doctor?
If you have the symptoms of gastritis, before taking any medicine or jumping to any conclusion, please consult a doctor to know the reason for these symptoms.
Let us know how this diet helped you or if you know of any food that alleviates the symptoms of gastritis by commenting in the comments box below.
Cheers to good health!

The following two tabs change content below.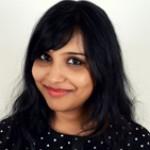 Latest posts by Charushila Biswas (see all)