Gemini And Pisces Compatibility: In Love, Marriage, Friendship, And Sex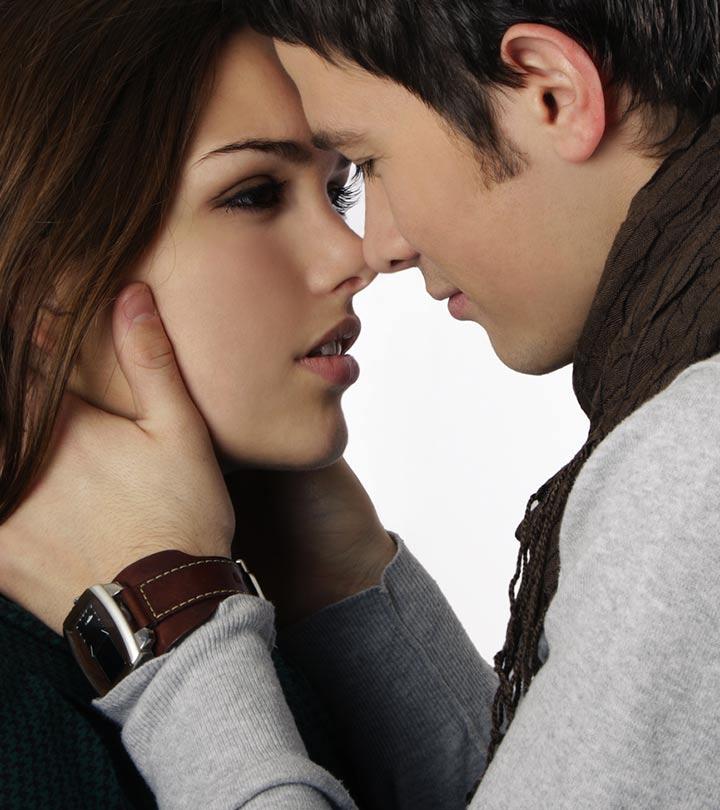 Gemini and Pisces – these air and water signs may not have things in common, but they make a good pair. They are attracted to each other, yet few emotional and mystic approaches often create absurdities between these two signs. Their strong connection and definite relationship correlate with sensitivity and mutual understanding. Gemini and Pisces have a bitter-sweet connection in terms of friendship, intimacy, or marriage. Check out our article to explore how compatible these signs would be according to their zodiac traits. Keep reading.
Are Gemini And Pisces Compatible In Love?
Gemini is an air sign, while Pisces is a water sign. This indicates they might not have many things in common, but both of them have the potential to make a good duo.
Pisces Man And Gemini Woman Compatibility
Both Pisces and Gemini are directed by their fascination. A Pisces man is pretty emotional, intensely caring, and sensitive, while the Gemini woman is fun-loving and lighthearted. A Pisces man and a Gemini woman are usually capable of spending a friendly life with each other.
The sun signs of these zodiacs complement each other and possess similar traits and qualities. Both Gemini women and Pisces men do not exhibit much patience but it has been noticed that Pisces males are more tolerant than Gemini women.
Pisces Woman And Gemini Man Compatibility
Pisces women can feel devalued by a Gemini man due to contradictory values and beliefs. As women tend to expect more from relationships, compatibility between them touches the ceiling of emotional dissatisfaction. Thus, a Pisces woman and a Gemini man are an incompatible match even though they are mutable zodiacs. They might face hurdles in romantic and married relationships that ultimately lead to separation.
A Pisces woman is extremely sensitive and cannot tune well to the emotional outburst of a Gemini man. On the other hand, a Gemini man is extremely vigorous and fickle-minded, leaving the Pisces woman to feel like fish out of water. Also, Gemini men are hyperactive companions who love to spend an adventurous and happening life. This can make Pisces women feel exhausted in the long run.
Gemini and Pisces can be loving and supportive spouses, but they speak different languages – sexually, emotionally, and intellectually. So, this union might not be an easy one.
How Compatible Are Gemini And Pisces In Marriage?
Marriage is considered to be arranged in heaven, but it might not turn out to be true for the marriage of Gemini and Pisces. Both are moody and extremely weird, and their relationships often miss out on harmony.
While several events of separation can arise, Gemini and Pisces can stick to each other through thick and thin if they are determined to make it work. It is surprising to know that marriage between them creates a safe anchorage where they are eager to learn and explore new things together. Although Pisces is emotionally vulnerable, they feel powerful with Gemini.
They are considered as a problematic duo, yet certain aspects make them good for each other. Gemini and Pisces are hardworking and safely dependable upon each other. Although their emotional and intellectual scale varies widely, they sum out to be supportive and loving.
Parenting responsibilities, financial management, or professional hurdles are all handled with cooperation. Since both Gemini and Pisces are hardworking and independent, their practical strategies and versatility of tackling situations can help them overcome marriage obstacles. While Pisces tend to return the love they receive, Gemini clinches this integral aspect with ease.
Both Gemini and Pisces treasure love and bonding, making them super compatible in terms of friendship.
Pisces And Gemini Friendship Compatibility
The realistic mindset of Gemini and the imaginary attributes of Pisces play an excellent role in their friendship. The bond is based upon sympathetic understanding where both are flexible and adaptable and mark a milestone in their friendship. They form a strong friendship where Gemini should be aware not to hurt Pisces' sentiments.
The governing planet of Gemini initiates communication while the ruling planet of Pisces represents spiritualism. Thus, Gemini coming up with new plans will be supported by Pisces. Their intellectual ability and knowledge make them compatible and in terms of friendship and its related aspects. The enthusiastic nature of Gemini initiates them to make new friends and explore interesting destinations along with Pisces. Geminis are usually mannered and appreciate the friendly bits of advice of Pisces. Their unmatchable compatibility due to mutable signs helps them remain poles apart yet share a sweet and explicit commonness.
When it comes to physical intimacy, Gemini and Pisces have different tastes and ideas. So, let's take a look at how far well their sexual life can turn out to be.
Are Gemini And Pisces Sexually Compatible?
Both Gemini and Pisces are absolutely into sex, where Pisces take things more earnestly than Gemini. A Pisces is always thirsty for emotional attachments and passionate about sex. Also, they are good at understanding the emotional and physical needs of their partner.
However, physical tenderness is different for both Gemini and Pisces. While Gemini views sexual pleasure as fun-loving, Pisces emotionally derive pleasure from it. Pisces are always up to fulfill the sexual desires of their partners, but Gemini constantly switches between options.
Pisces seek out emotionally stable partners who would serve them with comfort, whereas Gemini struggles to adapt to it. Gemini acts tactfully while dealing with sexual intimacy as they are good at making sex a selfless act.
Gemini and Pisces share an unpredictable relationship where their personality directs the fate of their marriage, friendship, or love. Geminis are flirtatious, while Pisces is usually introverted and nurturing with a strong sense of adaptability.
Gemini And Pisces Compatibility: Pros And Cons
Pros Of Gemini And Pisces Compatibility
The air and water signs try to adjust to each other's impulses and fantasies. Although they are mutable signs, Pisces is caring, which is specifically noticed by the Geminis. This makes Geminis feel blessed to receive forthright attention from their lover. The sexual compatibility of these zodiac signs helps them connect not only physically but also emotionally. A Gemini can inspire Pisces to integrate innovative and intellectual skills to develop a sense of mutual understanding.
Cons Of The Gemini And Pisces Compatibility
Pisces finds it difficult to handle the mood swings of Gemini. As Geminis are emotionally indifferent, handling the emotional vulnerability of Pisces often gets difficult for them. The sensitive nature of Pisces may lead to misunderstandings between the couple and unnecessary drama.
In A Nutshell
Pisces might feel undervalued and emotionally dissatisfied with Gemini. Even if they develop a strong sense of trust, friendship, and mutual understanding, dealing with the emotional constraints of Gemini can get difficult for Pisces. The intellectual capability of Pisces might influence the Gemini, but Geminis are emotionally aloof, and this might put Pisces off. Geminis takes decisions hastily, whereas Pisceans are usually calm and composed. However, despite the differences, if these two zodiac signs commit to stick together, their union can be shatterproof. Since they are mutable signs, they have what it takes to work through the ups and downs of their relationship.
Expert's Answers For Readers' Questions
Why is Pisces so attracted to Gemini?
Geminis forge excellent communication and are good at manipulating talks. Their emotionally aloof nature draws Pisces psychologically towards them. The mysterious nature of Geminis and excitement in the initial stage of their relationship gets Pisces attracted towards them.
Recommended Articles
The following two tabs change content below.