What To Eat In Gestational Diabetes: Menu, Foods, Aftercare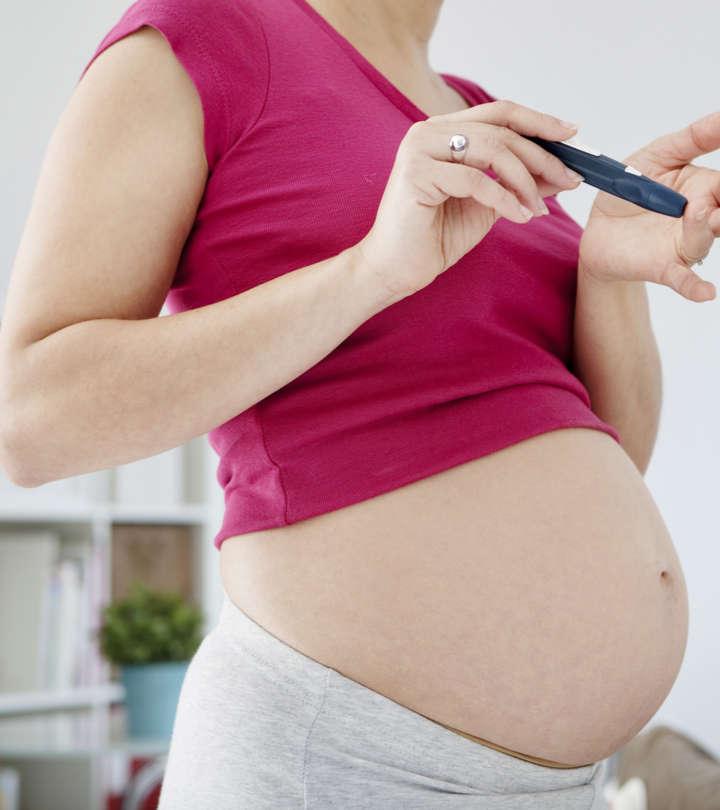 If you are a mommy-to-be, keeping your blood sugar levels in check is extremely important. Uncontrolled blood sugar – also known as gestational diabetes or diabetes during pregnancy – is a common but major complication (1). Thankfully,diet-dependent gestational diabetes is responsive to nutritional therapy (2). This post is your nutritional guide to potentially reversing gestational diabetes. You will learn about the recommended foods for gestational diabetes, get a sample diet plan, and aftercare advice from industry experts. Read on!
Definition: What Is Gestational Diabetes?
Gestational diabetes is a condition during the second or third trimester of pregnancy where blood sugar levels are abnormally high. It can develop in women without previously diagnosed diabetes (3). So, what triggers gestational diabetes? Find out in the next section.
Note: There are two types of gestational diabetes – A1GDM and A2GDM. A1GDM is responsive to nutritional therapy, but A2GDM is only responsive to medical treatment (2).
Causes: Why Does Gestational Diabetes Occur?
Insulin resistance causes gestational diabetes. Diana Gariglio-Clelland (RD) says, "Pregnancy hormones can cause an increase in the amount of sugar in the mother's bloodstream, and pregnancy can reduce insulin sensitivity. Insulin is the hormone necessary to lower blood sugar levels, and when the body is resistant to insulin, it makes blood sugar levels rise."
However, not all pregnant women develop gestational diabetes. Being overweight or obese, gaining weight during pregnancy, PCOS, high blood pressure, diabetes in the family, and late pregnancy increase the risk of gestational diabetes (4), (5).
So, how do you know if you have gestational diabetes? Are there any symptoms you can look out for? And, how do you diagnose gestational diabetes? Scroll down to find out.
Symptoms And Diagnosis: How To Tell You Have Gestational Diabetes
Gestational diabetes has very mild symptoms. A few of them include:
 Feeling thirstier than before.
 Frequent urges to urinate.
These symptoms overlap with those of pregnancy. That's why your doctor will do a diagnostic test between 24 to 28 weeks.
There are two stages of the diagnostic process. First, you will be required to do a glucose challenge test. You will drink a sugary drink, and your blood glucose will be measured after an hour. If the results indicate a high blood sugar level, then the doctor will proceed with the next stage – the oral glucose tolerance test (OGTT). These two tests will confirm whether you have gestational diabetes.
If you are pregnant, your doctor will talk to you about gestational diabetes. The earlier the diagnosis, the better because there could be some unfavorable outcomes that are mentioned below.
Risk Factors: Why Is Managing Gestational Diabetes Important?
According to the CDC, gestational diabetes has unfavorable outcomes for both the mother and the baby (3). It can cause:
 High blood pressure in the mother.
 Baby weight more than 9 pounds.
 Difficult delivery with higher chances of Cesarean delivery.
 Premature birth and breathing difficulties.
 Low blood sugar in the baby.
 Higher chances of the mother and the baby developing diabetes type 2 later.
All of these complications can be avoided. How? Find out in the next section.
Treatment: How To Control Gestational Diabetes?
The CDC recommends lifestyle intervention as the most effective treatment for diet-dependent gestational diabetes (3).
 Eat healthy foods in the right amounts at the right time.
 Stay active.
 Monitor your blood sugar levels.
Your goal is to not only reduce weight but also make your body more insulin-sensitive. Thankfully, diet-dependent gestational diabetes responds to nutritional intervention. That means you need to eat certain foods while avoiding others. For your convenience, we have created a gestational diabetes foods list that tells you what to eat and what to avoid. Take a screenshot or share it with your family members to get the maximum help and support you need. Scroll down.
Foods List: What To Eat And Avoid
Knowing what to eat and avoid if you have gestational diabetes is the first step towards reversing it. The next step is adhering to a good diet plan. Scroll down for a downloadable gestational diabetes diet plan sample.
Taking care of what you eat in each meal is extremely important to keep the blood sugar levels in control. Here's a sample gestational diabetes diet plan. Save it by clicking on the
| | |
| --- | --- |
| Meals | What To Eat |
| Breakfast (8:00 a.m.) | 1 boiled egg + 4 almonds + ½ an avocado + 1 slice of whole wheat bread |
| Snack (10:30 a.m.) | An apple with 2 tablespoons of sunflower seed butter |
| Lunch (12:30 p.m.) | 3-5 oz. skinless grilled chicken or tofu + 1 cup of green leafy vegetables + ½ cup raw or boiled vegetables |
| Snack (3:30-4:00 p.m.) | 1 cup tea (without sugar or cream) + 2-3 whole wheat crackers with hummus |
| Dinner (6:30-7:00 p.m.) | 1 cup lentil soup + 1 cup boiled mixed vegetables + 1 cup warm low-fat milk before bed |
Apart from taking care of your diet, it is also important to exercise and stay active. The following section tells you what to do. Scroll down.
Exercise: Staying Active Is Important
Gariglio-Clelland says, "Exercise can help prevent and treat gestational diabetes. Walking and swimming are two very safe, low-impact exercises good for pregnancy, but other types of exercise can also be enjoyed." She further adds, "Being active can help lower blood sugars and improve insulin sensitivity, which is the ultimate goal of managing gestational diabetes." Keeping her advice in mind, here's what you can do:
 Warm-up for 10 minutes.
 Go on brisk walks for 20 minutes in the morning and evening.
 If you are an athlete, you can also go on jogs.
 Do yoga stretches for 20-30 minutes.
 Swim one to two laps or do other water exercises.
 You can use a pillow to support your lower back and do exercises on the bed.
 Get up and walk every one hour.
 Exercise post-delivery as well.
Gestational diabetes impacts the mother and the baby post-delivery too. Therefore, along with staying active during and after pregnancy, other aftercare protocols are vital for yourself and your baby. Here's what to do after delivery.
Aftercare: What Should You Do Post-Delivery?
The National Institute of Diabetes and Digestive and Kidney diseases recommend the following (6):
 Breastfeeding: Breastfeeding provides your baby the nutrients required for proper development and preventing metabolic disorders later in life. It also helps the mother shed weight.
 Change Lifestyle: Eating healthy and staying active has to become your new lifestyle. Eat vegetables, fruits, whole grains, lean protein, and healthy fats. Work out at least 3-4 hours per week. Make diet and exercise an enjoyable family activity.
 Monitor Glucose: Monitor your and your kid's blood glucose levels intermittently to keep a check and prevent developing diabetes.
 Medication: Talk to your doctor to treat PCOS and diabetes with medication.
Takeaway
Many women develop gestational diabetes due to insulin resistance. Thankfully, diet-dependent gestational diabetes responds to dietary intervention (7). Get yourself check in the 24th-28th week of your pregnancy to find out if you have gestational diabetes, especially if you are obese, overweight, have high blood pressure or PCOS, or have diabetes in your family. Change your diet, exercise, and monitor your blood glucose levels regularly to lower your blood sugar and reduce the risk of the unfavorable effects of gestational diabetes on you and your baby.
Expert's Answers For Readers' Questions
Will gestational diabetes affect my baby?
Yes, gestational diabetes can affect the baby. It increases their risk of developing diabetes later in life.
Can I eat bananas with gestational diabetes?
You can eat bananas in moderation if you have gestational diabetes.
Can you get rid of gestational diabetes while pregnant?
If you have never had diabetes, are not obese or overweight, or do not have a family history of diabetes, you can get rid of diabetes through lifestyle changes while pregnant.
Sources
Articles on StyleCraze are backed by verified information from peer-reviewed and academic research papers, reputed organizations, research institutions, and medical associations to ensure accuracy and relevance. Read our editorial policy to learn more.
Recommended Articles
The following two tabs change content below.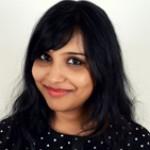 Charushila Biswas is a Senior Content Writer and an ISSA Certified Specialist in Fitness & Nutrition. She is an alumni of VIT University, Vellore and has worked on transgenic wheat as a part of her Masters dissertation from NRCPB (IARI), New Delhi. After completing her Masters, she developed a passion for nutrition and fitness, which are closely related to human psychology. This prompted her to author a review article in 2015. She has written over 200 articles on Fitness and Nutrition. In her leisure time, Charushila loves to cook and enjoys mobile photography.