30 Gifts For The Wine Lover Who Has Everything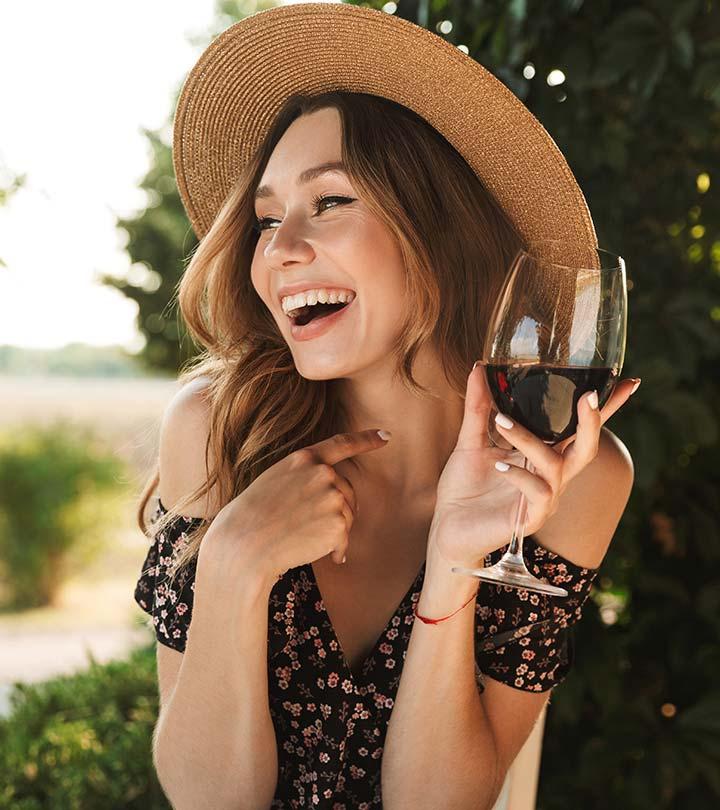 It is hard finding the right gift for a wine lover who has everything they need to enhance their wine drinking sessions. So, give them some creative gifts that they have never thought of to elevate the experience. To help you find some touching gifts for a wine lover, we have compiled a list of some of the most popular gift items available online. From creative wine coolers to professional corkscrews, here are the most budget-friendly and classy gifts you can give them.
30 Best Gifts for Wine Lovers
This professional waiter's corkscrew is a great gift for wine lovers, sommeliers, and waiters. This high-quality 3-in-1 corkscrew can be used as a corkscrew, a bottle opener, and a foil cutter. It is made of stainless steel and opens any cork in just five turns. It is specially designed to reduce the risk of slippage and minimize any tearing of the foil or plastic.
Key Features:
Made of stainless steel
Comes with a 100% lifetime warranty
Bai Ying wood finish handle
Anyone who loves wine must appreciate cocktails as well. This 24-ounce cocktail shaker is elegantly designed to make delicious cocktails such as margaritas, cosmopolitans, and apple martinis. It is made of stainless steel, which makes it extremely durable. It comes with a 2-year warranty and a fold-out guide for preparing cocktails.
Key Features:
Made of 18/8 grade stainless steel with a mirror finish
Rust-free and leak-proof
24 oz capacity
No products found.
The Oster Cordless Electric Wine Bottle Opener is a thoughtful gift that you can give to a wine lover. This cordless bottle opener uncorks a wine bottle within seconds. It opens up to 30 bottles on a single charge. The foil cutter also removes wine bottle seals easily with its tight grip and soft handles. Thus, it is is a sleek, classy, and multipurpose product.
Key Features:
Cordless designed
Comes with a recharging base
Rechargeable
Single push button to switch on and off
The Mini Magic Chef Black Wine Cooler is a helpful and interesting gift to give to a wine lover.  This cooler can hold six wine bottles, offers thermoelectric cooling, and has adjustable temperature control and wine racks for quick and easy cooling. It also easily fits on a countertop.
Key Features:
Offers thermoelectric cooling
Comes with temperature control
Removable sculpted chrome racks
Quick cooling
1" x 10.9" x 15"
The Vintorio Wine Aerator Pourer consists of a large aerating chamber and an air intake system that utilizes the Bernoulli effect to infuse your wine with the proper amount of oxygen. It comes with a rubber stopper to prevent leakage and spills. It is made of high-quality, FDA-approved materials and designed to enrich your wine drinking experience.
Key Features:
Tapered and ribbed rubber stopper to prevent spills and leaks
Easy to assemble
Easy to clean
The Wine Ziz Air Pressure Pump Wine Bottle Opener makes it easy to open a wine bottle without struggling to pull off the cork. It is compatible with different types of wine bottles. It also comes with a durable blade foil cutter to remove the foil from the top of the wine bottle.
Key Features:
Eliminates cork damage and removes the cork with smooth edges
Durable
Easy to clean
Sipping some wine while relaxing in your bathtub is easy now with this portable wine glass holder. This SipCaddy Bath & Shower Portable Cupholder is the ultimate gift you can offer to your friend. This patented cup holder holds your wine glass while you relax in your hot tub. Its high-quality suction cup is suitable to stick on a non-porous surface like glass, mirror, or glazed tiles.
Key Features:
Can hold a wine glass, beer glass, can, or coffee mug
Can be stuck on tiles, glass, and mirror
If you are looking for an extraordinary Christmas gift for your friend who loves wine, consider this electric wine opener set by Uncle Viner. The gift set comes with four AA batteries, an automatic rechargeable corkscrew, a foil cutter, a wine pourer, a vacuum wine stopper, a user manual, and a charger.  This set helps you open a wine bottle in just 8 seconds.
Key Features:
Open up to 80 bottles on a single charge
The set comes with a corkscrew, a foil cutter, a wine pourer, a vacuum wine stopper, a user manual, a charger, and batteries
1 year warranty
The Wand Wine Filter by PureWine removes the sulfites and histamines from wine to alleviate all the common side effects of drinking wine like skin flush, congestion, headache, and hangover. It removes preservatives from all kinds of wines – like red, white, rose, and sparkling wines – that trigger wine sensitivity. It also works without changing the flavor and aroma of the wine.
Key Features:
Purifies the wine in less than 3 minutes
Patented NanoPore filtration
FDA compliant and BPA-free
This luxurious cold stones gift set will keep your friend's wine chilled. It consists of six natural granite whiskey rocks and two crystal shot glasses. The set comes in a cool wooden box and is an ideal gift for Christmas, birthdays, and Thanksgiving. The cold stones are made of pure and natural granite to chill your wine while the glasses are classy and BPA-free.
Key Features:
The gift set comes in a luxurious pinewood box
Travel-friendly
Granite cold stones
7 oz shot glasses
It's time you introduced your wine-loving friend to vodka shots. The Barbuzzo Caliber Bullet Casings Shot Glasses are shaped like bullet casings and can hold 2 oz of liquor. They are made of ceramic with a metallic gold finish. These shot glasses are easy to clean and perfect for parties and celebrations.
Key Features:
Made of ceramic
Holds 2 oz of liquor
The Waerator Instant Aeration And Decanter aerates and oxidizes wine in a single click to soften the tannins in it and enrich its taste. It comes with a dual infusion and suction system that prevents leaks and spills and pours the wine precisely from the spout. The set comes with an airtight rubber seal to keep your wine fresh for longer.
Key Features:
Comes with an air-tight rubber seal
Easy to clean and maintain
This wine bottle-shaped cutting and serving board is a fun gift for a wine lover. It is especially perfect for a friend who loves having wine and cheese parties. It is knife-friendly, lightweight, and durable. The board is made of moso bamboo and is eco-friendly.  This vino board can also be hung as rustic wall art in a kitchen.
Key Features:
Made of high-quality moso bamboo
Lightweight, durable, and knife-friendly
16 ¾" x 5 ¼" x 5/8″
The Tirrinia Wine Carrier is insulated, padded, and made using versatile canvas. The padding protects the bottles from breakage and keeps the bottles chilled for hours. The carrier also has removable dividers to hold multiple wine bottles and preventing them from clashing with each other.
Key Features:
PU thermal-insulated material and 5mm PE foam padding
Padded dividers with 2 belts of fasteners
Accommodates 4 wine bottles
Prevents breakage and spills
6″ x 7.1″ x 12.5″
Gift the Artland Masonware Party Tub to your friend who loves hosting outdoor wine nights. Just pour a couple of bags of ice in this tub and stick in your wine bottles to keep them chilled for hours. Its galvanized steel finish gives it a rustic look. It comes with wooden handles and a stand that make it easy to carry and place the tub.
Key Features:
Galvanized steel tub
Comes with a metal stand and wooden handles
This wine bottle puzzle game by BSiri is fun to play at parties. It comes with bottle lock challenges and wooden puzzles that the guests need to solve to open the wine bottle. The set also comes with a manual that shows you different ways to set up and solve the puzzles.
Key Features:
Made of wood
Weighs 1.15 pounds
What can be a better gift than this insulated wine tumbler cup with a lid? This is a novelty gift for wine lovers who are fabulous. This tumbler has the funny saying "Not a Day Over Fabulous" printed on it. It is an ideal gift for friends, colleagues, and siblings. It is made of high-grade stainless steel and its insulation keeps the wine cool for hours. It comes with a BPA-free lid and a reusable straw.
Key Features:
Made of stainless steel
Rust-resistant
Insulated
Comes with a clear BPA-free lid, a reusable straw, and a cleaning brush
The Kovot 9 Piece Wine Travel Bag And Picnic Set is the ideal gift for your friend who loves wine and picnics. It comes with acrylic wine glasses, wine glass stakes, cloth picnic napkins, a corkscrew, and a bottle stopper in an insulated carrying bag. This set is all that your friend needs to go on a romantic picnic.
Key Features:
Set includes 2 acrylic wine glasses, 2 wine glass stakes, 2 cloth picnic napkins, 1 corkscrew, 1 bottle stopper, and 1 insulated travel bag
A zipper pocket for storing extra items
These insulated stainless steel glasses are perfect for keeping your wine chilled and tasty for hours. They are also unbreakable, portable, and BPA-free. The vacuum insulation keeps the wine chilled for hours, thus making it a great gift for people who travel a lot. The shatterproof and stem-less design makes it easy to sip the wine on the go without spilling it.
Key Features:
Stainless steel insulated glasses
Shatterproof
BPA- and toxin-free
Come with lids
This marble wine bottle cooler is designed to keep wine cool and fresh during outdoor picnics. It can also be used as a multipurpose kitchen utensil holder. Its smooth and sleek design makes it a stylish item to gift to your friend.
Key Features:
Weighs 3.99 pounds
5" x 4.5" x 7" tall
Multipurpose product
This unique wine gift set is a great housewarming gift to give to a wine lover. It consists of all the items one needs to open and serve a glass of wine. The set includes a wine corkscrew, a wine aerator, a foil cutter, a wine pourer, a wine collar, a thermometer, a replacement screw, and two bottle stoppers. Though this set looks luxurious, it is quite affordable.
Key Features:
Contains a high-quality lever wine corkscrew, a wine aerator, a foil cutter, a wine pourer, a wine collar (drip ring), a thermometer, a replacement screw, and two bottle stoppers
Comes in a luxurious box
Wine always tastes great at the correct temperature. The Kikkerland Wine Bottle Thermometer will help your friend measure the temperature of wine before drinking or serving it. The thermometer comes in the form of a band that displays the wine bottle temperature and suggests the best serving temperature for the different types of wines. The band is made of stainless steel and flexible to fit different wine bottles.
Key Features:
Thermal band that reflects the wine bottle temperature
Cuff measures 2 ¼" x 2 ¼" x 1 ½"
Gift your friend this high-quality wine cooler set by Reduce. The set includes a vacuum insulated wine bottle cooler and two 12-oz insulated tumblers. It keeps the wine chilled and fresh for hours without any ice. This sleek and stylish wine cooler set is great for outdoor trips and picnics.
Key Features:
Bottle capacity 750ml
Made of stainless steel
Did you know that wine cork holders are a stunning décor item as well as a cool gift? This awesome wine cork holder by Will's is the perfect gift for a wine lover. The monogram will help you showcase your wine cork collection. It is made of durable metal and has a glossy black finish. It holds approximately 95 corks.
Key Features:
Made of high-quality metal
Glossy black finish
2" x 11.7" x 2.4"
If you want to give a classy and luxurious gift to your wine-loving friend, have a look at this masterpiece. This crystal glass decanter will add elegance and charm to their kitchen and impress their guests. It also oxygenates the wine and releases its rich aroma and flavor.
Key Features:
Made of hand-blown, lead-free crystal glass
This awesome Tooarts Wine Holder has a fabulous cat-shaped metal sculpture. The wine holder is hand carved and made using environmental painting technology. It can hold wine bottles of different sizes. Gift this to a friend who loves both wine and cats.
Key Features:
Made of chrome-plated iron
Holds different sized wine bottles
Hand-carved sculpture
This quirky wine glass is an amazing gift for wine lovers. It is for anyone who loves sipping some wine after a long tiring day. This 11-ounce glass has markers that say 'Don't even ask', 'Rough day', and 'Easy day'.
Key Features:
Made of extra-thick crystal glass
This gorgeous PortoVino tote bag is a great gift for women who love to carry their wine along with them. It can hold two bottles of wine. Each bag has a zippered and insulated pocket that keeps your wine cool for hours. It is an elegantly designed water-resistant bag with roomy side pockets. Just pour two bottles of wine into the pouch and drink it wherever you want.
Key Features:
Made of canvas
Water-resistant and insulated
Can hold up to 2 bottles (1.5L) of wine
These quick aerating glasses by Chevalier Collection can be a thoughtful gift for your friend. The glasses are made of high-quality Pyrex glass and come in luxurious gift packaging. They are also stemless.
Key Features:
Stemless
Made of Pyrex glass
Aerates wine quickly
Here is a set of fun coasters for a clumsy wine lover. These coasters have funny wine-themed quotes like "Sip happens," "Put a cork in it," and "Screw it" printed on them. The coasters are decorative and prevent your table from getting stained. The set also includes a holder.
Key Features:
Made of high-quality liquid-absorbent porcelain
Cork underside that does not scratch the table surface
Wrought metal black holder
Show your wine-loving friend how much you love them by gifting them one of these wine-themed products. Which of these gift ideas caught your attention? Comment below and let us know!