15 Best Gigi Hadid's Outfits In 2019 – Formal And Street Style Lookbook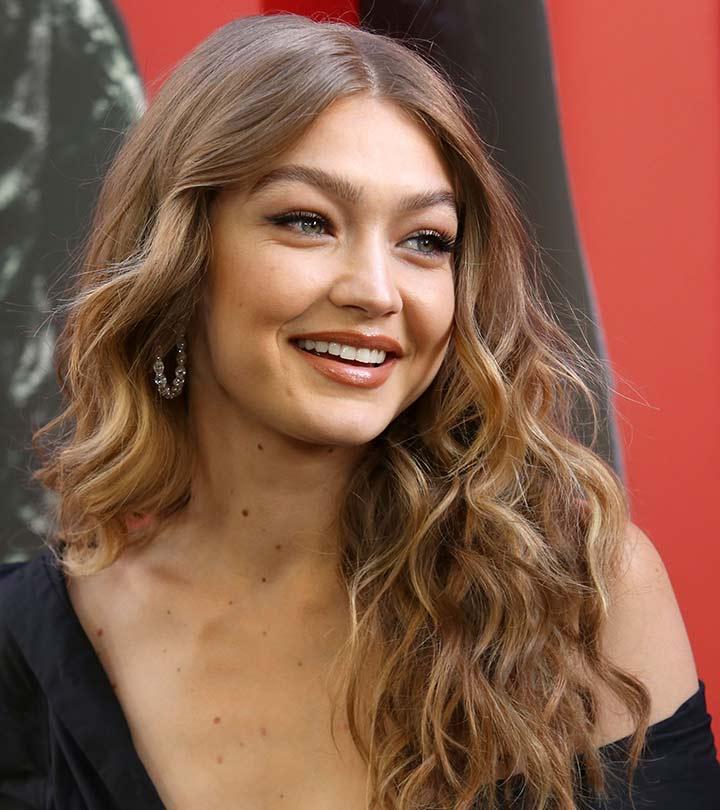 Gigi Hadid – the bonafide millennial and biggest supermodel of our generation – became the world's heartthrob when she started modeling for Baby Guess when she was just two. She is a model who sets runways on fire and has collaborated with huge brands like Reebok, Maybelline, and Tommy Hilfiger. If there is one thing she has proven to us, it is that she's unstoppable. But, you know what truly sets her apart? Her street style – it's relatable and doable. Let's take a look at some of her best formal and street style looks and get some fashion inspo!
15 Best Gigi Hadid's Formal And Street Style Outfits
1. Warm In Winters
We totally loved how Gigi managed to rope in all the elements of an essential winter outfit with gusto. The navy trench coat with an overarching fur collar, OTK boots, statement sunglasses, and messy hair come together to create a realistic street style outfit with a good measure of her real self.
2. Keeping It Casual
Tommy meets Gigi meets casual in this casual and chic high-waisted pencil skirt with a matching crop top. Espadrilles and air-dried hair add a laid-back to this outfit. She wins our hearts every single time even with the simplest of outfits.
3. Body-Hugging Sequined Dress
This supermodel bedazzled everyone in this almost-nude, body-hugging gold sequined dress at the Glamour Women of The Year Awards. This long, form-fitting gown by Zuhair Murad looks like it was made especially for her slender body, long legs, and oomph factor.
4. Pink Bomber Jacket
Gigi is mellow, classy, and fierce all at once. But with this crazy outfit, she broke away from the mundane and gave us something refreshing to rave about. You can trust her to pair a Pepto-Bismol pink sweater with printed metallic pants and a bomber jacket in a sleeping-bag style, and carry off the look with panache. She really can do(n) it all!
5. Black Monochrome Look
An all-black monochromatic outfit and nothing else? Sure, Gigi can do that too. With beachy waves and a suave demeanor, she shows you how it's done. Also, notice how she walks cross-legged – like she's on a runway – even when she is on a street. That is the way to ace pictures while in motion.
6. Couture Ball Gown
Gigi Hadid had one of her best sartorial moments at the launch of the 2019 Pirelli Calendar. She looked ravishing in a Zac Posen form-fitting black gown with frill details that accentuated her curves. The chignon updo and classy diamond accessories looked perfect with this gown.
7. White Dress With Plunging Neckline
Gigi is a regular at the Paris Fashion Week, and she stands out every single time. She went for a minimalistic vibe here by pairing this all-white dress with a silver choker, slick hairstyle, and dewy makeup. How does someone walk a red carpet without over-the-top makeup? We need to learn it from her!
8. Distressed Jeans And Oversized Sweater
Gigi swears by distressed jeans just like everyone else. You often see her stepping out of her New York apartment in a pair of jeans and an oversized sweater with her favorite angular sunglasses. And, let's not forget how gorgeous she looks with bare minimum makeup.
9. Track Pants And Turtlenecks
Don't listen to anyone who tells you that those hideous looking track pants are outdated or that you cannot pair them with a turtleneck sweatshirt. Here is Gigi stepping out of her apartment wearing precisely what people told you not to. She finished off this outfit with a pair of futuristic sunglasses to add her supermodel touch to this look.
10. Everything Orange
Who could have thought of braving the cold in an orange ensemble except for Gigi? The Jeremy Scott Moschino trench coat, lace detailed trousers, and floral pumps that she sported have made us fall in love with tangerine all over again.
11. Girl Next Door
Gigi Hadid has made the whole world go gung-ho over the evergreen girl-next-door look. She manages to set herself apart even in some simple high-waisted mommy jeans and a daddy T-shirt. There's something about her persona, I tell you!
12. Donning Donatella Versace
Gigi looked fierce blending this freestyle couture look on the runway. The leather jacket is the best part of this Donatella Versace ensemble, but it's the supermodel's persona that takes the whole look up a notch.
13. Street Style Look
Gigi is synonymous with street style. It also helps that she oozes panache no matter how she dresses. She donned this outfit in Tokyo by putting together an olive jumpsuit, jacket, and mustard turtleneck. Her combat boots add a tinge of grunge to this look.
14. Gigi-All-Sporty
Here, Gigi is sporting the exclusive athleisure collection she launched in collaboration with Reebok. Reebok's vibe from the 90s is blended with her unique style to create this grungy but chic tracksuit.
[ Read: 10 Best Workout Clothing Brands For Women ]
15. Athleisure
I want to look like Gigi every time I walk into a gym. I mean I want to look comfortable but also stylish. So, get your hands on a cropped hoodie, tracks, and sneakers to bring out the Gigi in you!
Thanks, Gigi, for showing us you can slay in ripped jeans and athleisure just as much as in couture. I cannot wait to try some of these looks and tweak them to suit my style. What is your favorite Gigi Hadid look? Let us know by dropping a message in the comments section below.
Recommended Articles:
The following two tabs change content below.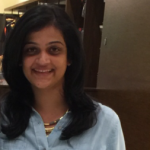 Latest posts by Pratima Ati (see all)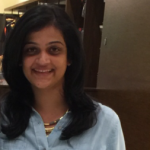 Pratima Ati
After working in Marketing and Business Development for a few years, Pratima Ati jumped ship to pursue two things she loved – fashion and writing. She's now a full-time Fashion & Lifestyle writer and has never looked back ever since. She sleeps early, reads often, and when she can't, she finally gives a closure to all the characters living in her drafts. Sometimes, they pass off as poetry too! That, and her training in Indian classical music and playing (learning) the veena keep her sane, civil, and bearable.