DIY Ginger Face Masks And Their Benefits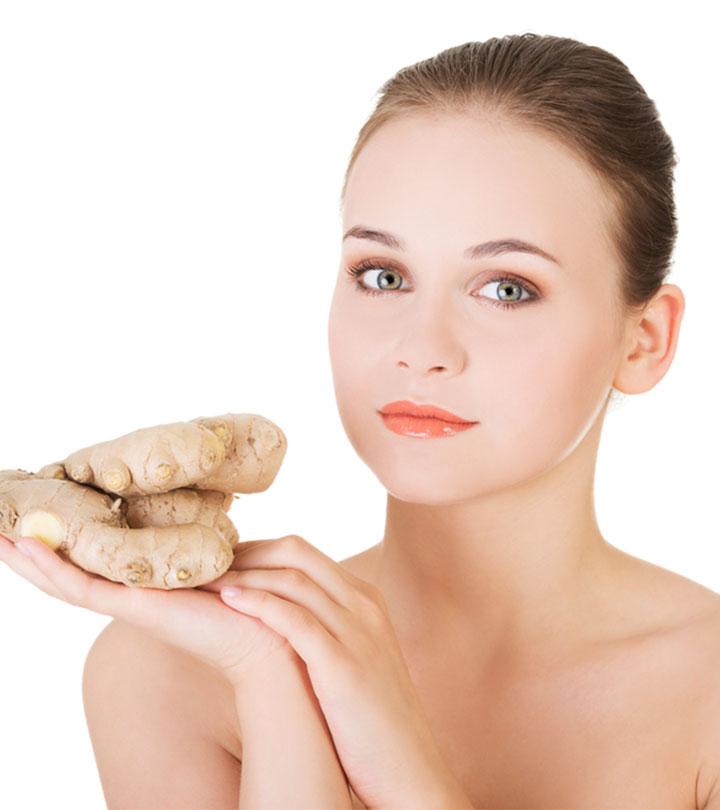 Ginger is a popular herb used in routine cooking and ancient medicinal practices. It has many health benefits when consumed, but little is known about its skin benefits. Ginger houses several antioxidants that fight aging, prevent oxidative damage, and reduce inflammation (1).
Although used in strong concoctions for cold and flu, one rarely thinks about reaching out for ginger for common skin conditions like acne or breakouts. However, this herb has found its way from the spice cabinet into skin care routines. This article lists DIY ginger face mask recipes that can be easily prepared at home. Scroll down for more information.
What Are The Benefits Of Ginger Face Masks?
1. Reduce Inflammation
Ginger has anti-inflammatory properties and can treat edema (2). When applied topically as ginger oil or in face masks, it helps keep your skin depuffed and protected from microbes.
2. May Lighten Pigmentation
Studies show that gingerol, an active ingredient in ginger, has anti-melanogenic properties that help lighten blemishes, brighten the skin, and protect it from UV rays (3).
3. May Prevent Acne And Breakouts
Ginger has shown promising results in treating facial acne (4). However, more studies are needed to establish its efficacy.
4. May Delay The Early Signs Of Aging
A combination of ginger extract and turmeric was found to enhance collagen production in rat studies (5). Another study showed that the essential oil extracted from ginger could minimize wrinkles and prevent photoaging in mice (6). Hence, using ginger face masks may help delay the appearance of aging signs.
In the next section, let's look at a few DIY ginger face masks for healthy, radiant skin.
DIY Ginger Face Masks You Can Try At Home
Note: Always do a patch test before applying ginger to your skin.
This face mask combines the goodness of ginger, honey, lemon, and milk. Lemon has an astringent effect on the skin and can help lighten age spots and acne scars. Low-fat milk has shown to have beneficial effects on the skin by aiding wound healing (7).
You Will Need 
1 teaspoon of ginger powder
1 teaspoon of organic honey
1 teaspoon of lemon juice
1 tablespoon of low-fat milk
Directions
Mix all the ingredients in a bowl to get a thick paste.
Apply this mixture to your face and leave it on to dry for 20 minutes.
Wash your face with warm water and pat it dry.
Follow up with a moisturizer.
1. Ginger, Honey, And Turmeric Face Mask
Honey has emollient and humectant properties that keep your skin moisturized and supple. It also retards wrinkle formation and keeps your skin young-looking (8). Turmeric can help lighten the skin and reduce hyperpigmentation (9).
You Will Need
2 tablespoons of honey
2 tablespoons of turmeric
4 tablespoons of ginger powder
Directions
Combine all the ingredients to form a smooth paste.
Apply the paste to your face and wait for 15 minutes.
Rinse it off, pat your skin dry, and apply a moisturizer.
2. Ginger And Olive Oil Face Mask
This mask is easy to prepare and helps clear dark patches and blemishes. Olive oil helps in moisturizing the skin.
You Will Need
2-3 teaspoons of freshly grated ginger
2-3 teaspoons of olive oil
Directions
Mix the ingredients to form a smooth paste.
Apply the paste to your face with your fingers.
Leave it on for 15-20 minutes.
Wash with cool water.
3. Ginger And Clay Mask For Blackheads
Blackheads occur due to clogged pores and can result in acne if not resolved soon. Clay draws out impurities and excess sebum from the pores, chamomile soothes the skin, and green tea helps reduce sebum, blackheads, and acne (10), (11), (12).
You Will Need
½ tablespoon of white clay
½ tablespoon of green tea
1 tablespoon of chamomile decoction
½ tablespoon of ginger root
Directions
Mix all the ingredients in a bowl to form a smooth paste.
Apply this paste to your face and wait for 30-35 minutes.
Wash it off with cold water.
Do this 2-3 times a week.
4. Ginger And Oats Face Mask
This face mask contains orange zest, orange juice, oats, and ginger. Oranges help prevent UV-induced skin damage, reduce photoaging, and diminish collagen degradation (12). Oats can soothe itchiness, rashes, and dry, scaly skin (13).
You Will Need
3/4 cup of powdered oats
4 tablespoons of honey
2 tablespoons of crushed ginger
Zest of ½ an orange
3 tablespoons of fresh orange juice
1-2 tablespoons of water
Directions
Blend all the other ingredients to form a creamy, semi-thick paste.
Apply this paste to your face using your fingers.
Let it rest for at least 5-10 minutes.
Wash your face with cool water.
Despite the benefits of ginger on the skin, you may experience some side effects. Let's find out what they are in the next section.
Are There Any Side Effects Of A Ginger Face Mask?
Ginger has a strong, pungent aroma, which can cause skin irritation. Thus, ginger should never be applied to the skin in its raw form – you might feel a tingling or burning sensation. It is recommended not to use ginger face masks on sensitive skin types to avoid rashes or redness.
In Conclusion
Ginger has been used in medicinal practices across the world for centuries. It is beneficial for your body and skin when consumed or applied topically. Prepare a quick face mask with ginger following our recipes and keep your skin happy and healthy.
Frequently Asked Questions
Is ginger good for your face?
Yes, ginger gives you healthy and radiant skin.
What does ginger do to your skin?
Ginger helps eliminate excess oil, reduces wrinkles and fine lines, and protects your skin from UV damage.
Can ginger burn your skin?
Yes, raw ginger, when applied to the skin, can cause a burning or tingling sensation.
Recommended Articles
Sources
Articles on StyleCraze are backed by verified information from peer-reviewed and academic research papers, reputed organizations, research institutions, and medical associations to ensure accuracy and relevance. Read our editorial policy to learn more.
The following two tabs change content below.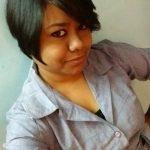 Ramona is a journalist-turned-content writer. She holds a Master's degree in English Literature and has been writing for the digital world for over five years. She specializes in writing for Skin Care. She has done a certificate course titled 'Dermatology: Trip To The Skin', offered by Novosibirsk State University. She believes that beauty begins with a good skin care regimen and is on a mission to eliminate all toxins from her routine. She helps and guides readers in selecting products and ingredients specific to their skin type/issue. When Ramona is not working, her books and passion for music, good food, and traveling keep her busy.