10 Stunning Wedding Updos For Short Hair To Look Beautiful
Gather your tresses up in the most elegant ways despite the lack of length.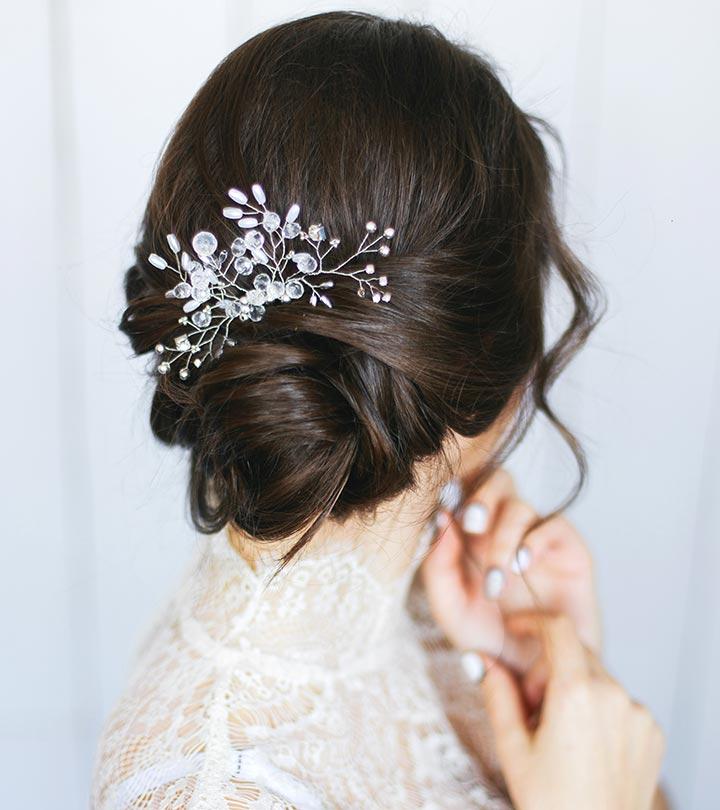 Your big day is fast approaching, and you have your eyes set on an updo you wanted to try, but in a twist of epic proportions. You have short hair, and all your friends have said that an updo is impossible. Prove them wrong with these elegant wedding updos for short hair!
Whether you are the bride, her mother, her bridesmaid, or one of the guests, these ever-so-romantic updos will leave your short hair looking surreal. So, scroll down and check them out!
Wedding Updos For Short Hair – Top 10:
1. Queen Braid Crown:
Who says short-haired girls can't adopt braided crowns? Perfect for brides with short hair, to copy this Hayden Panettiere's regal crown, start with a Dutch braid from the outer corner of your eyebrow, and work your way around your face and behind your ear. Once you're there, pin any loose ends to perfect the shape. Sprinkle some volumizing spray in your braid to fatten it up, just like The Nashville star has done.
2. Fairytale Braid:
English actress Keira Knightley is our wedding hair inspiration for short hair. Ideal for curly hair, the actress has paired her tousled, romantic up'do with natural looking makeup – dewy skin, nude lips, subtle eyes, peachy cheeks – for a chic finishing touch. For extra impact, use pretty and feminine headband to glam up a simple wedding hairstyle.
3. Sleek Low Knotted Bun:
Glee actress Dianna Agron is effortlessly glamorous with her classic, low knotted bun.
We love how her blonde locks have been tucked and rolled at the nape of her neck to form a classic and feminine hairstyle. If you feel this hairstyle is too plain for your wedding, simply add a sparkly hair accessory or tuck a flower behind your ear.
4. Pompadour:
Hottie Julianna Hough looks flawless with her hair-raising pompadour. Perfect for a stylish and confident bride, the dancer transformed her blond bob into a voluminous style with a pouf and slicked-back sides. She completed the bold look with a pair of pretty tear-drop earrings and natural, dewy makeup. Now that's gorgeous, isn't it!
5. Intricate Updo:
Brittany Snow looks phenomenal with her stunning braided up'do. We love how the actress has done her hair in intricately woven braids and the chic updo, drawing all the attention to her face. For a wedding hairdo inspired by royalty, take inspiration from Brittany and wear your hair in a braided bun worthy of a princess.
6. Braided Bun With A Headband:
Actress Emmy Rossum looks magical with her flawless braided chignon and dressy headband. The sleekness of this look keeps it more elegant and contemporary, whereas softer and fuller styles make tiaras look more wedding-day 'do. To copy this whimsical hairstyle à la Emmy, take a deep mid-section, secure in a tight braided chignon and finish off the look with an embellished headband.
7. Braided Bun With Bangs:
Actress and singer Lea Michele looks Grecian glamorous with her signature long bangs and dark hair done up in a braided bun. If you're looking for chic and sexy short wedding updo hairstyles, take inspiration from Michele and wear your short, luscious locks in a thin braided 'do that will flatter your face shape.
8. Wildflower:
Actress Kirsten Dunst sports a romantic braided bun with wispy, side bangs that frame her face. We love how her graduated hair colour makes her braids look even more interesting with contrasting high-and low-lights. The actress gives the classic hairstyle a modern twist with a string of tiny gold and floral headband, making it a perfect 'do for an intimate outdoor wedding.
9. Rolled Updo:
Zoe Saldana looks divine with her delicately twisted and rolled short up'do. Recreate this gorgeous hairstyle by rolling and twisting the larger section of hair to one side. Remember, before rolling your hair into an updo, pump it full of volume and tease it slightly for extra body. Secure your strands with a few bobby pins. Add several sparkly barrettes outlining the roll—for a glamorous wedding hairstyle.
10. Messy Updo:
We love actress Jenna Dewan's tresses – whether they're long, short, brunette, or black– and we absolutely adore her classy side-swept up'do! To recreate the look, work volume boosting mousse into damp hair before styling it with a curling iron. Finish off your hairstyle by securing it in a chignon at the side, and a strong hairspray to keep your hair in place. This wedding updo for short hair is perfect for the style-conscious bride – elegant, classic, and gorgeous.
When you have short hair, you might think finding an elegant hairstyle for your wedding is a foregone thought. We hope this article proved that notion wrong! From the queen braid crown to a messy updo, there are quite a few options for you to style your short tresses in. And do not worry if you have extremely short hair. You can always consider adding hair extensions to your tresses to achieve intricate and surreal updo hairstyles meant for longer locks. If your nuptials are nearing, we advise you to try out all these wedding updos for short hair and see which one you love the best. You may also want to try out the hairstyle while trying on your gown to see if they go together.
The following two tabs change content below.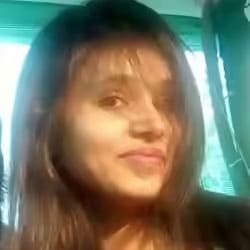 Jyotsana Rao is an engineering graduate from NIT, Nagpur, who discovered her love for writing during her undergraduate days. She...
more