20 Best Graduation Cap Decoration Ideas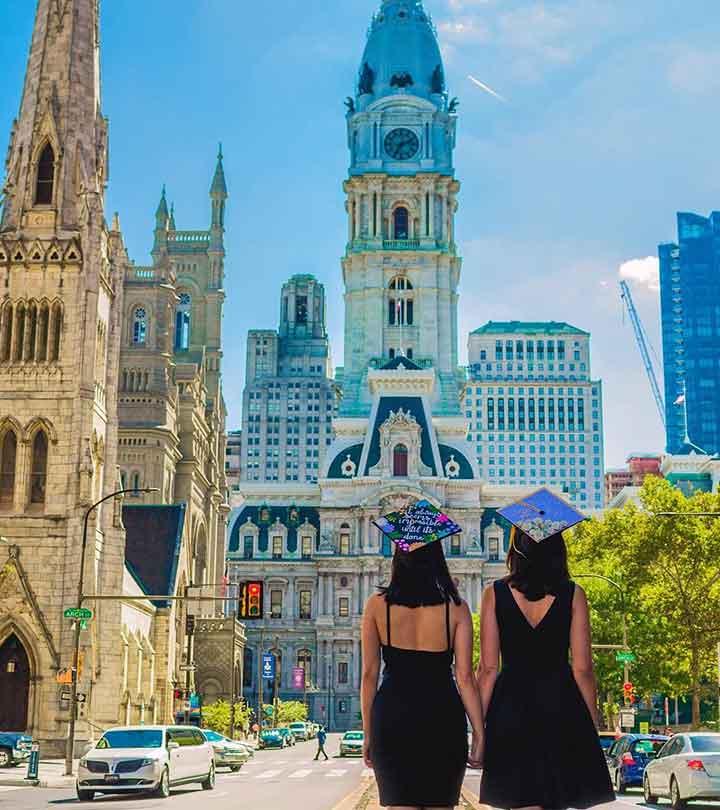 Graduation day: The day you have envisioned for years now – a day that is yours to celebrate. You have worked hard for three years and are finally ready to step out into the real world. So, nothing beats the excitement of preparing for the big day. From inviting the closest people in your life to finishing your final tasks at school and deciding what to wear, every little detail is extra special. And, yes, it does not end there. Decorating THE CAP is the most exciting part of this entire event. We all want our caps to stand out, whether to showcase our creativity, to thank our family or to show our gratitude for this blessed day. If your graduation day is around the corner and decorating your cap is on your mind, we have it all covered today. Read on to find some interesting, fun, and stylish graduation cap decoration ideas.
Best Graduation Cap Decoration Ideas
1. A Sassy Quote
If you were always known for being sassy and quirky, tickle them funny bones one last time with this quote. You can keep the background floral, blingy or plain to suit your personality. Either way, makes the mood a little light when everyone around is emotional.
2. A Motivational Quote
Some motivational quotes can be random and not wholly relatable, but on days like this, they all start to make sense. And, when they do, they can go on your cap.
3. Prove A Point
Prove a point, subtly. Sometimes, actions speak louder than words, and sometimes, it takes a little longer and maybe even a graduate degree to get back at people who challenged you. If you feel the need to reiterate, do it so with this quote and deck it up to your heart's content.
4. Handpainted Cap
Sometimes, you need gentle reminders, and it's best when they come from you. So, to etch the graduation memories forever, hand paint your cap with a quote that is simple yet profound. Frame it and take it wherever you go, and you will remember to take your heart along.
5. Say Thanks
Not all of us get lucky enough to get sponsored by our parents or loved ones, but if we do, let's take a moment to be thankful.
6. Paint The Globe And Conquer It
You are all set to graduate and take over the world, and go wherever your new role takes you. Show the world you are ready literally and figuratively with this hand painted globe on your cap.
7. Some Glitter And Golden Words To Go With Them
Always remember that the best is yet to come, and whatever it may be, the road ahead is only going to be beautiful. What can be better than to tell yourself and your peers this before you entail into yet another exciting phase of your life?
8. And, The Day Finally Arrived
I'm sure we all remember telling people about our life goals of graduating from our dream college 'SOMEDAY' – well, that day is finally here. Pinch yourself and put it out there with this graduation cap design – the day has arrived.
9. A Classic Combination
For everyone who underminedyou, it just got twice as hard for them to beat you.
10. Calligraphy Art
Be it this quote, or something else, just get a quote like this one on your graduation cap. Beautiful, subtle, and profound!
11. Remind Yourself, Others Too
Wherever you go, remember to stay strong, assertive, and bold, but never let go of your gentle side. Also, always and always be kind!
12. Contemporary Cap Design To Motivate Peers
If your buddy or anyone else could not get through, he or she will surely look at this and smile from ear to ear. Alas, this is true.
13. Suit Your Quirky Self With This Design
Have you been the chirpiest, funniest, and the most vibrant one in your class? Get this one for yourself and bid goodbye in (your) style.
14. Know What Lies Ahead And Be Excited
It's not always going to be roses and snowflakes right after graduation – there will be roadblocks, but it's all going to teach you some great lessons, plus it's all worth it. Give yourself a little pep talk with this quote that says just that!
15. Mischief Managed – Almost
Well, if you know this is going to go on your graduation cap, we don't need to say too much here. Just keep at it and never stop learning.
16. A Constant Nudge That Came A Long Way
If you ever wanted to give up but persisted, if you nudged yourself to pull this off – congratulations, it paid off. Share the secret with the world in just a few words.
17. Refuse To Grow Up Or Old, Or Both
So what if you have graduated, and grown three more (or more) years older, just stay young foreverrrr. Tell the world this, so they know it too! Keep the child in you alive forever!
18. It's Okay To Show Off, A Tad Bit
Sometimes it's okay to show off a little or a lot, and beam with pride. After all, you've earned it, but remember to stay humble.
19. For The Love Of Harry Potter
Shoutout to all the Harry Potter fans, who leave no stone unturned to make a reference. There you go, one more opportunity.
20. Brag Baby Brag
This makes for an excellent graduation cap idea! You can also frame it and keep it with you forever.
How To Wear Your Cap And Gown At Graduation Day – Guidelines
Cap – should be a square inch above your eyebrows. The mortarboard should be flat, the edges should indicate your crown, and the tassels should be to the right (in most cases).
Gown – The gown should fall in between the ankle and anywhere below the knees. It should be neatly pressed or steam ironed without any wrinkles. If your university has any stoles, they should go around the neck. Your hood should be taut at the neck, and the velvet inner lining should be visible at the back.
How To Make A Graduation Cap
You Will Need
String
Heavy duty cardboard or decorative paper
Glue
Measuring Tape
Scissors
Tassels
How To Determine The Size Of Your Graduation Cap?
Take a string and wrap it around your head, a little above your ears.
Record your measurement, and round it off to the nearest inch (square).
Now, look up this number and map it to your size using the size chart.
Always choose the larger side if you fall in-between two sizes.
How To Make The Cap
Now that you have recorded the circumference of your head, cut the cardboard or the paper accordingly, adding a couple of extra inches.
Glue the ends and press them together. Remember that you can use something that is thinner if you do not want the cap to be too tall.
Cut the cardboard into a one ft by one ft square.
Now, glue the square and the base of the hat together.
The base for your hat is ready, and you can choose to decorate this. It's best to use sturdy and good quality materials.
You can drill a little hole at the center to string in your tassels, and that's it.
Unleash your creativity and go all out. Plus, you have the ideas we've given you too!
It can be quite an overwhelming experience to do this for the first time! So, we put together everything we could think of for your graduation day. Hope these graduation cap decoration ideas help! Good luck with everything!
Expert's Answers For Readers' Questions
Why do graduation caps have tassels?
Tassels represent different things based on which university you belong to, levels, and sometimes college traditions. In ancient times, cords or tassels were an integral part of the caps that were given to honor students. As times changed, tassels became more customized and now depend on the institution you are graduating from. It could be a combination of colors, one solid color, etc.
Which side does the tassel go on?
Graduate students wear the tassels on the right side before the ceremony begins and move them to the left side once they receive the diplomas. For undergraduate students, the tassel remains on the left side throughout the ceremony.
Are college graduation gowns always black?
Graduation gowns are usually black; some colleges use brown/blue as well, depending on their level. Ph.D. students even go for green!
Recommended Articles:
The following two tabs change content below.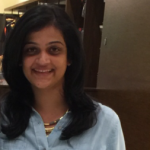 Latest posts by Pratima Ati (see all)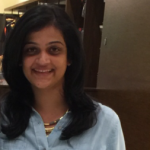 Pratima Ati
After working in Marketing and Business Development for a few years, Pratima Ati jumped ship to pursue two things she loved – fashion and writing. She's now a full-time Fashion & Lifestyle writer and has never looked back ever since. She sleeps early, reads often, and when she can't, she finally gives a closure to all the characters living in her drafts. Sometimes, they pass off as poetry too! That, and her training in Indian classical music and playing (learning) the veena keep her sane, civil, and bearable.