What To Wear To Graduation Day – 20 Cute Graduation Outfit Ideas
Dreams come true, and a huge milestone is achieved on graduation day. A day like this calls for the perfect outfit. Some people choose to dress up in their traditional garb while others keep it simple and formal. Regardless of which way you go, you need to plan out your outfit carefully because you will look at your graduation pictures for years to come. Moreover, you deserve to put your best foot forward because you've earned every bit of it. We've put together some fun ideas for you to explore. Take a look!
20 Cute Graduation Outfit Ideas
What is the first thing that comes to your mind when you think of graduation day outfits? Do you picture a pantsuit? A pencil skirt? Or maybe a flowing gown? Hold on to that thought and check out the outfit ideas we've come up with below!
1. Red Flutter Pencil Dress
Red is often perceived as a party color and can seem too dressy, but that's not true. The crimson shade of this outfit is interesting yet subdued. The flutter sleeves and pencil cut of this dress are both flattering and formal. Finish off the look with red pumps or platform heels.
2. Leather Skirt And Trench Coat
If you know it is going to be chilly on your graduation day, go for some layers that you can put on or shave off depending on the weather. A red or camel trench coat with a leather skirt is both fashionable and comfortable. The crew neck top and pantyhose bring the formal quotient to this outfit.
3. High-Waisted Pencil Skirt And Silk Blouse
A high-waisted skirt with a black silk blouse will look stunning on your graduation day. Instead of the usual black, blue, or checkered pencil skirt, go for a bright teal blue one to add a pop of color to the occasion. A skirt like this will come in handy later too.
4. Gingham Cigarette Pants
Ditch your regular formals for these uber cute gingham cigarette pants and simple white top. The checkered print and tapered fit of these pants will create a great silhouette and look great under your flowing graduation robes.
5. White Lace Co-ords
A white dress is the holy grail oufit for all special occasions. If you believe in this, steer away from the mundane a little bit and go for a lace blazer co-ords set instead of a short dress. Pair it with off-white ankle-strap sandals or color block with a bold pair.
6. Pleated Midi Skirt
A pleated midi skirt is perfect for the minimalist in you. If you are going for a dignified vibe, pair a lilac pleated skirt with a white blouse, a low-lying chignon bun, ankle-strap heels, and a "no makeup" makeup look.
7. Paperbag Cami Jumpsuit
A jumpsuit can be styled in a formal manner if the occasion calls for it. A paperbag waist jumpsuit is perfect for just that. It is figure-flattering yet comfortable. Style your hair in loose waves, and you are done!
8. Jeans And Flannel Blazer
If you prefer jeans over everything else, you will be happy to know that you can wear it to graduation as well. Go for tapered jeans and a turtle-neck shirt with a plaid blazer. You can wear a statement necklace and pumps and tie your hair up for a formal finish.
9. Two-Piece Matching Suit Set
If you like playing by the book and want to go all suited up to your graduation, here's a way to do it a bit differently. Choose pastels colors like powder blue for a two-piece suit, a white shirt, and pumps to seal the deal.
10. Midi Wrap Dress
One-piece dresses look great and are easy to style. This lilac lace wrap dress looks gorgeous chic while managing to remain formal.
11. Jacquard Satin Dress
Get into your regal element in a printed jacquard satin dress. The fabric, the color, the print – everything about it screams sophistication. Pair it with some simple black ankle-strap heels, and you're good to go!
12. Blazer Dress
This white blazer dress is so formal that there's no way you can go wrong with it on your big day. Just throw on a pair of white pumps to complete this look.
13. Fishtail Trim Dress
Graduation ceremonies are scheduled around summer and fall, so take a cue from the season to plan your outfit. A mustard dress with a fishtail cut and big hoops looks great in summer as well as fall.
14. Skater Dress
Skater dresses ring in comfort and style in just the right proportions. The pearl embellishments spruce up this emerald green skater dress, so all you need to do is put on some heels to finish off the look.
15. Pleated Semi-Formal Dress
A black pleated semi-formal dress is as elegant as a graduation outfit can get. You don't need any accessories to jazz up this outfit. Just a simple pair of black heels will do.
16. Peplum Dress
This peplum midi dress with ruffles makes for a beautiful graduation outfit work and how! For dresses like these, it's best not to mix in other colors as they take the focus away from the gorgeous cut and fit.
17. Maxi Dress
If you can never get enough of maxi dresses, sport one to your graduation as well. This pleated, halter dress in georgette looks suave and sophisticated. Put your hair up in a bun and dab on some brown lipstick to round off the look.
18. Printed Wrap Dress
Play with patterns and go for a wrap dress that lifts your look effortlessly on graduation day. You can wear this dress on several occasions later on too, so it's a good investment!
19. Lace Detail Maxi Dress
If you're all about oozing oomph, you can do it without going over the top. This lace detail blue maxi dress is sexy but in just the right quantity.
20. Trousers And Shirt
If you want to go for a cute but formal look, cropped trousers are always a great option. You can either go for a formal shirt or swap it with a georgette or ruffle silk top. Play with colors for accessories and footwear!
The only thing to remember is to choose something that defines you and is comfortable because it is your day and yours alone. Do you have any inputs for us? What is your favorite graduation outfit from this list? Let us know by dropping a message in the comments section below.
Expert's Answers For Readers' Questions
What should you not wear to graduation?
Don't wear anything too revealing, too casual, or too party-like to your graduation. Wear a formal or semi-formal outfit to maintain decorum on graduation day. Don't wear new shoes or an uncomfortable outfit as it will be a long and tiring day. Do a dry run of your outfit well in advance to avoid any mishaps on the big day.
What do parents/guests wear to graduation?
The dress code for both students and the guests is formal or semi-formal. Graduation ceremonies are often hectic, long, tiring, and take place in summers, which means comfort needs to be at the epicenter. Remember that those pictures will last forever, so dress up accordingly.
What is the color for graduation?
The color of graduation robes is usually black, but some universities have different colors to differentiate between subjects, levels of academics, achievements, etc.
The following two tabs change content below.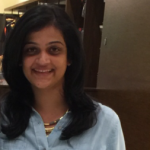 Latest posts by Pratima Ati (see all)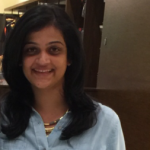 Pratima Ati
After working in Marketing and Business Development for a few years, Pratima Ati jumped ship to pursue two things she loved – fashion and writing. She's now a full-time Fashion & Lifestyle writer and has never looked back ever since. She sleeps early, reads often, and when she can't, she finally gives a closure to all the characters living in her drafts. Sometimes, they pass off as poetry too! That, and her training in Indian classical music and playing (learning) the veena keep her sane, civil, and bearable.