Government Grants For Single Mothers Things may not be so easy for a single mother. Raising a child with a single income source can take a toll on one's savings. Maintaining bills or pursuing education and repaying loans with high interest rates can make things even more challenging. However, there are some organizations in place that provide sponsor grants to single mothers to offer them various kinds of aid.
In fact, numerous private and non-profit organizations conduct scholarship programs for single mothers to enable them to earn a professional degree without any need to repay the aid they receive. Such programs allow them to take up a reputed job and lead a better life and offer their children all the benefits the children of financially stable parents enjoy.
If you are a single mother looking for some grants to make life better for yourself and your child, this post is for you. Keep reading.
What Is A Grant?
A grant is an amount of money offered to a person, organization or business that does not have to be repaid. Grants are offered by certain foundations, corporations, trusts, and the government to an individual or a recipient like an education facility, a business, a non-profit organization, etc.
A grant can also be called a monetary gift to offer some help. To receive a grant, you need to show that you are going to use that money by adhering to the rules. Grants can be funded for educational qualifications, expand a business, or to pursue any research project. Those seeking to receive a grant must submit a proposal with an application. This grant proposal is to be submitted to the grant giver mentioning the task for which you need money. Moreover, if you aren't able to complete the task or project for which you applied for a grant within the given timeline, you will not be eligible for any more of it and you may also be required to repay the amount.
Grants are of various types – we will explore them in the next section.
Types Of Grants
There are four types of grants:
Competitive funding grant is also known as discretionary funding. It is based on the proposals submitted by potential recipients. Here, the reviewers review the proposal and make a selection on the basis of the same. The recipients are not predetermined, and the selection is done purely on the basis of the merits of the application. This type of grant is primarily issued for research.
This grant is given on the basis of predetermined criteria. The reviewers check if the submitted applications meet the criteria before giving the grant. Formula funding is mainly done for government grants for eligible applicants/potential businesses.
Here, the applicant is given an option for renewing the grant after the grant period or the following year. This grant is only given to those recipients who have already received the grant. But, in some cases, the grant is also given to new applicants. Continuing funding grants are primarily issued for educational projects and multi-year research.
A pass-through funding grant is offered through an intermediary source to the recipient. It is issued by an organization – such as a government issuing funding to a country or an individual state, which is further being granted to the communities within.
These are the four major types of grants available. Single mothers could be eligible to any of these, provided they meet the corresponding criteria. The next section discusses the specific grants meant for single mothers.
Grants For Single Mothers
Federal Grants
1. Workforce Investment Act Grant
This grant is to facilitate single mothers to develop certain skills for better pay opportunities. It offers the three following services:
Core Services: Assistance in preparation of resume and workshops to develop job skills.
Intensive Services: These are for those who do not have job security with the core services. These involve assistance like certifications, career counseling, referrals, vocational training, etc.
Training Services: These are for those who have passed the intensive services and do not succeed in securing a job profile. Such individuals can go for occupational skill training or on-the-job training.
Eligibility
The applicant should be over 18 years old and must be a permanent citizen of the US.
The applicant should have been laid off from the job without any further possibility of being rehired due to a merger or bankruptcy.
The applicant must be facing difficulty in securing a job due to a lack of certain skills.
2. Women, Infants, and Children (or WIC)
WIC is a super supplemental nutrition program for children, women, and infants crafted to maintain the health of low-income women and children up to the age of 5. This program offers the participants with balanced diet supplements, education and counseling on nutritious foods, and referrals and screenings to other welfare, health, and social services.
Eligibility
This program is mainly for those belonging to low-income groups or those belonging to the nutritionally-at-risk populations.
The participant's gross annual income should be below 185% as per the US poverty income guidelines.
Throughout the pregnancy of a woman and up to 6 weeks after delivering.
Breastfeeding women till the time the infant is one year old.
Children until their 5th birthday.
Non-breastfeeding woman until the period of six months post-delivery.
3. Medicaid and Children's Health Insurance Program (or CHIP)
CHIP is a federal grant and state health insurance program for low-income individuals. It includes services like outpatient and inpatient physician visits, X-rays, laboratories, and home health support.
Eligibility
The criteria could differ from state to state based on the income levels.
Children up to 19 years with a family income of $49,200 or less.
Youth who have aged out of foster care until they reach 26 years.
4. Supplemental Nutrition Assistance Program or SNAP
This program offers nutritional benefits to low-income individuals and families so that they can buy food from stores. This program allows them to buy fruits, vegetables, dairy products, meat, fish, poultry, bread, cereals, non-alcoholic beverages, snack foods, seeds, plants etc.
Eligibility
Applicants must reside in the state for five years and have children below 18 years with income falling under SNAP income limits, which are reviewed on an annual basis.
The applicant should not be already getting resources through supplemental security income or TANF.
The applicant must be looking for work, not leave the job or decline work hours while willing to take a job that is being provided.
The applicant must take part in the employment training program.
Housing Grant For Single Mothers
1. Housing and Urban Development Grants or HUD
This grant offers financial assistance to single mothers who cannot afford housing. This grant involves many programs that offer a helping hand to single mothers from economically backward sections to afford a house.
College Grants For Single Mothers
1. Teach Grant
This grant is provided by the Teacher Education Assistance for College and Higher Education to those who want to pursue a course to begin a career in teaching.
Eligibility
The applicant must be ready to teach in low-income areas where there is a need for specific subject teachers.
The applicant must be ready and eligible for the federal student aid programs.
The applicant should enroll in a TEACH-Grant-eligible program.
The applicant must score above the 75th percentile in the admission test or have a CGPA of 3.5.
2. Federal Supplemental Educational Opportunity Grant or FSEOG
This grant is offered to those who wish to take up higher education and require financial help to meet their expenses. The grant money ranges from $100 to $4,000 a year.
Eligibility
The applicant should be a US citizen with a valid social security number.
The applicant must have a financial need and low family contribution.
The college or school where the applicant wants to apply must be accredited.
3. Academic Competitiveness Grant or Smart Grant
This grant was initiated in 2006, which allows the students to opt for challenging courses in high school to do well in college.
Eligibility
The applicant should be a valid or eligible US citizen.
The applicant should have a 3.0 and above GPA with completion of the secondary school program of study.
4. Pell Grants
This grant is offered by the government of the US for education in post-secondary schools, colleges, schools, training programs, and colleges. This grant is offered on the basis of a financial need.
Eligibility
The applicant should be an undergraduate.
The applicant should be enrolled and accepted as a full-time student for a degree or certification course.
The applicant must have finished a high school diploma from an authorized home school.
The applicant must be an eligible or permanent US citizen.
Business Grants For Single Mothers
1. Community Development Financial Institution or CDFI
This grant helps in promoting economic growth by providing private investments, loans, technical assistance, and financial services to undeserving individuals and communities via local banks or community institutions.
Eligibility
The eligibility criteria vary from institution to institution. You can go to the nearby community bank for more details.
2. PeaChic Grant
This grant offers financial assistance of $500 to single female business owners, which is meant to assist women in expanding their business or purchasing new equipment.
Eligibility
All females, owning a business and requiring financial assistance for expanding the same, are eligible.
3. National Association for the Self-Employed or NASE
This program works by selecting a winner each month who gets awarded up to a $4,000 grant to expand their business. The NASE is also meant to offer scholarships to dependent children.
Eligibility
All the citizens of the US with a business plan are eligible.
Childcare Grants
The below-given childcare grants are helpful for single mothers for the development and education of their children.
1. National School Lunch Program or NSLP
This meal program is federally assisted and is operated in public and nonprofit schools. It offers a nutritionally balanced lunch at a low cost or no cost.
Eligibility
This grant can be offered to all the children studying in public and nonprofit schools.
2. Child Care Assistance Program or CCAP
This program is meant for low income working mothers to offer daycare assistance.
Eligibility
The applicant must be a citizen of the US.
The eligibility of the applicant is based on their earnings and activity hours and age of their child.
The parent should be working, attending college, or training.
The activity must be 25 hours a week for a single-parent household.
The child must be 12 years or below.
3. Child Care and Development Block Grant
This grant offers assistance to low-earning families, who require childcare due to work, are attending school, or are training.
Eligibility
The applicant should be the parent or primary caregiver for children below 13 years.
Their income must be low.
The applicant should be employed or enrolled in any training or education program.
4. Head Start
Head Start is a welfare program that provides comprehensive early childhood development services to children belonging to low-income groups. It helps by enhancing the social and cognitive development of children.
Eligibility
Children younger than 5 years belonging to financially incapable families that cannot enroll them in preschools are eligible for this grant.
5. Dependent Care Assistant Programs
Dependent Care Assistant Programs are non-taxable programs wherein the employer reimburses an employee's dependent care expenses by paying to third parties who provide care to the dependents of an employee.
Eligibility
The employee should be enrolled in this program.
Stay-at-home single mothers or students are not eligible.
Grants For Highly Achieving Single Mothers
1. MacArthur Genius Grant
MacArthur Genius Grant is a five-year grant that lets those who have immense creativity pursue their passions.
Eligibility
The applicant must be exceptionally creative.
The applicant must fulfill important advances based on a track record of significant accomplishments.
The applicant must have the potential for the fellowship to facilitate creative work.
2. National Science Foundation Grant or NSF
This grant offers money to assist research and education in the areas of science and engineering.
Eligibility
Eligibility is based on the specific grant.
These are the various grants available for single mothers in the US. But how to apply for one? The process is simple.
How To Apply For A Grant?
Step 1: Open the Grants website and look for a suitable grant.
Step 2: Download the application form and get yourself registered.
Step 3: Go through the instructions carefully and make your grant proposal accordingly.
Step 4: Submit your application and your grant proposal.
Conclusion
Single mothers have to often think beyond raising their kids and getting a better place to live. The above-given grants can be helpful for single mothers. Some of them are also applicable for other citizens of the country meeting the eligibility criteria. Go through the list and check what would help you achieve a better standard of living. While being a single mother could be difficult, it does not have to be a deterrent for success and happiness.
Recommended Articles
The following two tabs change content below.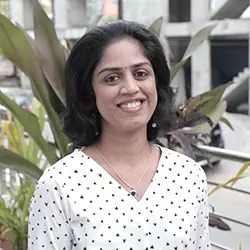 As Chief Editor, Harini sets the tone and editorial direction for StyleCraze to deliver engaging, interesting, and authentic content revolving around women's health, wellness, and beauty. She has over 14 years of experience in content writing and editing for online media. She specializes in the areas of Beauty, Lifestyle, and Health & Wellness and is proficient in Medical Sciences (Biology, Human Anatomy and Physiology, and Biochemistry). Her background in Biomedical Engineering helps her decode and interpret the finer nuances of scientific research for her team. Harini is a certified bibliophile and a closet poet. She also loves dancing and traveling to offbeat destinations.