Oily Scalp With Dry Ends: How To Deal With It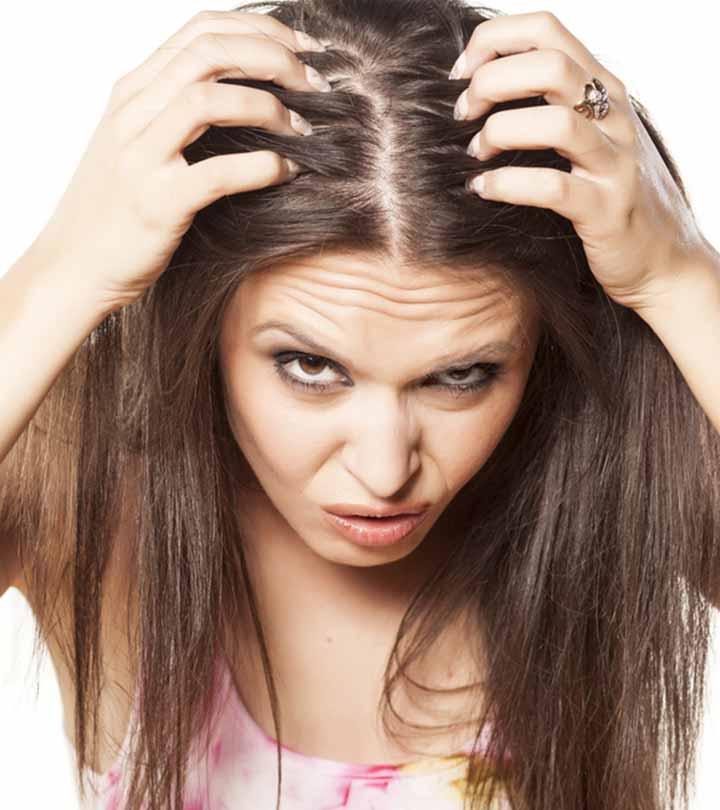 Many individuals worldwide struggle with oily scalp and dry ends, which shatters their dreams of luscious and thick hair and causes other problems like split ends and dandruff accumulation.
The key to toning down this problem is to research and follow a set hair care routine to ensure that your hair remains healthy and shiny. Many weather-related conditions, hormonal changes, and diet issues cause our scalp to act up from time to time. Weekly oiling and regular shampooing are not sufficient to get rid of your dry ends.
Read on to discover easy-to-do hair care ideas that will not only treat your grease-laden scalp but make sure your hair looks strong from the roots to the ends. You can incorporate a few of the following tips into your routine. Keep scrolling to check out our top recommendations!
Split ends? Get a trim:
If your hair ends are affected by excess dryness, they might have been split badly. You need to get a small trim in order to prevent further splitting of hair. The split begins at the tips but can grow up the shaft of the hair if it is not taken care of earlier on. Get yourself a trim in your parlor and start your hair care routine for repair followed by a regular hair care system. This would help a lot in developing the health and texture of your hair.
Condition with care:
You need to condition your hair after every rinse, with a rich conditioner to get rid of dryness and split ends. When your scalp is already oily, you do not need to apply your conditioner there. This only doubles up the oiliness and makes your hair limp. Shampoo your hair and scalp with a mild shampoo and condition your hair body well with an extra nourishing conditioner. This helps maintaining the softness of your hair without leaving it dry and at the same time it avoids excess oiliness in the scalp. be liberal at the roots where it is most needed!
Fuller's earth and Olive Oil Treatment:
Are you wondering how to treat greasy hair? Let us make a simple hair treatment mixture to combat this greasy scalp-brittle ends problem. Take half a bowl of fuller's earth; add rose water to it to make a creamy paste. Apply this cream evenly over your scalp with the use of your clean finger tips or a hair brush. Heat olive oil and apply it on the hair body concentrating more on the ends. Leave these two ingredients to sit on your scalp and hair for 1 hour and rinse your hair with a mild shampoo. These do magic to your hair and gives you a soft, frizz free hair without making your scalp oily and without making ends dry.
Seasonal changes, hormonal imbalances, and poor diet can lead to an oily scalp with dry ends. Sometimes, regular shampooing and conditioning may not be enough to tackle this issue. Adopting a regular, healthy, and simple hair care routine is essential to getting smooth and shiny hair. It is also important to avoid overusing heating products as they can cause split ends and give you dry hair. That is why going for regular hair trims at the salon and using a hydrating conditioner will improve the texture and overall health of your hair.
Frequently Asked Questions
Can oily scalp cause hair thinning?
Yes. An excessively oily scalp may lead to sebum buildup and clog the hair follicles. This might lead to hair thinning and loss.
Should I oil my hair if I have an oily scalp?
Yes. You can oily your hair if you have an oily scalp. Just make sure to oil your tresses when they are clean. Also, leave the oil in your hair for about an hour and wash it off.
The following two tabs change content below.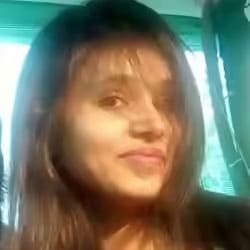 Jyotsana Rao is an engineering graduate from NIT, Nagpur, who discovered her love for writing during her undergraduate days. She...
more