What Is Botox For Hair? Does It Work?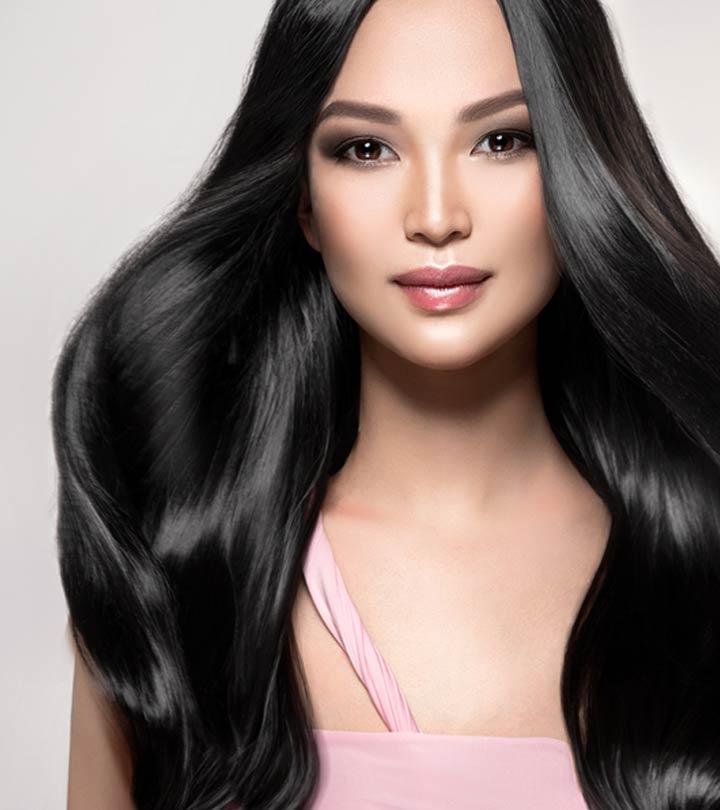 When someone says "botox," the first thing that probably comes to your mind is smooth, wrinkle-free, youthful skin. But, did you also know about botox treatment for hair?
As wild as it may sound, hair botox is a legitimate hair treatment that can revitalize and rejuvenate your hair. And no, it does not involve injections! It is a simple procedure that claims to bless you with dense, lustrous, and voluminous hair.
There is sufficient anecdotal evidence that suggests that botox for hair could potentially be better than the extremely famous keratin treatment. But, how true is this statement? How does hair botox treatment fare against keratin treatment? If you are curious about the same, then look no further! We have compiled a complete guide on everything you need to know about hair botox. So, let us get started!
Hair Botox: What Is It?
Naturally, the first question you may have is – what is hair botox?
For starters, hair botox is a hair smoothening and deep conditioning process. It can tame your frizzy hair, fill in the damages, improve hair texture, and enhance the overall appearance of your tresses.
You can think of it as an anti-aging treatment for your hair!
Interestingly, despite its name, hair botox does not involve the use of botulinum toxin A, a.k.a Botox (or Botox-A)! On the contrary, hair botox may not even include any harsh chemicals! It relies on nourishing proteins, vitamins, antioxidants, and other such ingredients. Some common hair botox ingredients are as follows:
Vitamins B5 and E
Argan oil
Coconut oil
Caviar oil
Collagen complex
Glyoxylic acid
Keratin
Amino acids and peptides
Naturally, the composition is subject to change depending on the brand manufacturing the hair botox products.
So, while botox for hair may not have anything in common with the botox for skin, the process nevertheless derives its name from the anti-wrinkle treatment as the working mechanism is similar in both cases. We discuss in detail in the next section.
How Does Botox For Hair Work?
As mentioned before, the basic mechanisms of botox for hair and botox for skin are quite similar.
In botox for the skin, the bacterial toxin botulin is used to prepare botox injections. The injections release the BTX into the skin, which relaxes the muscles and smoothens out the wrinkles (1).
Hair botox involves the introduction of fillers onto every individual hair strand. The filler coating over the hair fiber evens out the thickness and shape of broken or thinning hair strands to impart greater strength to their structure. Furthermore, filling out the hair strands grants a fuller and more voluminous appearance to your tresses. Hence, the introduction of fillers smoothens the hair.
Wondering who should go for hair botox? Find out below!
Who Should Go For Hair Botox?
Technically, anybody who wishes to improve the way their hair looks can undergo the hair botox treatment. However, since botox for your hair corrects any structural defects, the treatment is more effective on damaged hair.
As a result, those struggling with the following hair types or issues can give the botox hair treatment a try:
Straight hair
Thin or fine hair
Overly thick and unmanageable hair
Curly hair
Split ends
Hair lacking volume or luster
Heavily damaged hair
Dull hair
Dry and brittle hair
Frizz
More importantly, it is ideal for people who subject their hair to frequent harsh treatments such as coloring, heat styling (curling, straightening, etc.), bleaching, or over-brushing (2). Anecdotal evidence suggests that hair botox can undo most kinds of hair damage.
Want to try this treatment at home instead of at a salon? Read on!
Steps To Applying Hair Botox At Home
You can replicate a salon-like botox treatment at home in the following way:
Buy a hair botox product online or from a drugstore.
Start by washing your hair with a mild shampoo to remove any deposit, residue, or build-up on your hair and scalp.
Gently blow-dry your hair while detangling it using a wide-toothed comb.
Follow the instructions given in the pack to prepare the botox hair product.
Use a comb to divide your hair into four even sections and clip them all up separately.
Unclip one section of your hair, preferably the one towards the back.
With the help of a hair tinting brush, apply the hair botox mixture from the roots to the tips of your hair.
Comb through the section of hair to evenly distribute the product.
Follow steps 5 through 7 with the other three sections of hair.
Allow the product to sit in your hair for about 45 minutes or for the time duration indicated in the product instructions. If you have curly hair, you can leave the product in your hair for a longer duration.
Rinse out the hair botox product and wash your hair with a sulfate-free shampoo
Blow-dry your hair.
Finally, seal in the product using a flat iron at 425°
While the above steps may appear simple, a single misstep could potentially damage your hair or scalp! Since there is so much at stake, practice absolute caution while doing a hair botox treatment at home. Find out how safe hair botox is in the section below!
Is Hair Botox Treatment Safe?
The safety of a procedure depends on multiple factors. However, hair botox is broadly considered a safe treatment for all individuals and hair types.
The fact that hair botox products are free from any harsh chemicals or toxins makes this procedure safe. You are not exposed to formaldehyde or parabens, which are both potential carcinogens used in other cosmetic and hair care procedures, like Brazilian blowouts (3), (4), (5). Furthermore, the use of purely hair-nourishing ingredients improves your hair quality and leaves no scope for damaging or weakening your hair. Hence, there are no side effects of botox hair treatment.
That being said, like with every skin, hair, or beauty treatment, hair botox also comes with the risk of allergic reactions and skin irritation. Hence, conduct a quick patch test before using the product. To offset the risks entirely, ensure that the hair botox products do not come in direct contact with your skin.
Read more about the advantages and disadvantages of this treatment below!
What Are The Advantages And Drawbacks Of Hair Botox?
We have seen that botox hair treatment is largely safe. However, that does not mean that the procedure does not come with its fair share of advantages and disadvantages. Hence, we will examine these here.
Hair Botox Treatment – Advantages
Some well-known advantages of hair botox that are yet to be scientifically proven are as follows:
Hair botox products contain acidic compounds, making them safe to use without the involvement of any chemicals.
It nourishes the hair, restores hair health, prevents any kind of hair damage, and imparts structural strength to the hair.
After the hair botox treatment, users report a significant improvement in hair issues like dandruff, psoriasis, and itchy scalp.
It protects the hair from any future damage and can even reduce hair loss.
It enhances hair thickness and increases volume to give you dense, lustrous, and healthy tresses. 
Hair Botox Treatment – Disadvantages:
Hair botox modifies the appearance of dyed hair as it may reflect a different shade after the completion of the process.
Unlike keratin treatment, which is more effective due to the use of products containing formaldehyde, hair botox is less effective in changing the hair properties.
Now that we know all about hair botox, let us see how it compares to keratin treatment.
Hair Botox Vs. Keratin Treatment
At first glance, hair botox and keratin treatment may appear similar as they offer the same results – smooth and easily manageable hair. However, the two procedures are quite different from one another.
Given below are the major differences between botox hair treatment vs. keratin hair treatment:
1. Nature Of Hair Treatment Products
Hair botox treatment products do not contain any chemicals or toxins. They mostly rely on hair-nourishing elements, such as amino acids, vitamins, natural oils, etc.
As it involves the chemical treatment of hair, keratin hair products often contain harsh chemicals, with the carcinogenic formaldehyde leading the front.
2. Potential Allergies Or Allergic Responses
Since hair botox treatment primarily involves the use of non-toxic, chemical-free ingredients, you are less likely to develop an allergic response to it.
Keratin treatments are heavy in the usage of chemicals like formaldehyde. So, they can potentially trigger allergic reactions.
3. Average Cost
Hair botox costs anywhere between $150-300, while keratin treatment costs about $70-100.
4. Suitability For Hair Types
Hair botox suits almost all hair types but is more effective on dry, frizzy, dull, and fine hair.
Keratin treatment is more suitable for those with frizz-prone, thick, and curly hair.
5. Possible Side Effects Or Care
Hair botox is not recommended for expecting and lactating mothers as it can result in the overproduction of scalp sebum, which could potentially trigger allergic reactions.
Keratin treatment is discouraged for pregnant and lactating women as it can cause serious skin and eye irritation.
Let us now check out the various alternatives to hair botox below!
Alternatives To Hair Botox Treatment
Hair botox is just one of the many treatments that are available for enhancing your hair texture and appearance. If you are looking for alternatives to botox for hair treatment, here are a few procedures that you can consider:
Keratin treatment or Brazilian blowout
Application of elasticizer as a pre-shampoo treatment
Charcoal-infused shampoo
Hair masks
Protein therapy
High-quality leave-in conditioners
Natural hair supplements
Wondering how long hair botox will last? Find out below!
How Long Does Hair Botox Last?
The effects of botox hair treatment last about 2-4 months, depending on your post-botox hair care routine. Typically, your hairstylist will recommend some products to use and a hair care routine to follow after the hair botox treatment.
For the aftercare, you can refer to the next section.
Hair Botox Aftercare
You can prolong the effect of hair botox in a couple of ways. Some measures that you can take include:
After completing the hair botox treatment, avoid washing your hair for a couple of days (at least for 72 hours). The longer you delay washing your hair, the more proteins your hair can absorb.
Before you resume washing your hair, switch to a sulfate-, sodium chloride-, and paraben-free shampoo and conditioner. A pH-balanced shampoo can keep your cuticles closed, while a conditioner containing plant extracts, hydrolyzed proteins, and natural seed oils would be ideal.
Avoid styling your hair, tying it in a ponytail, or clipping your hair up for a couple of days after the treatment as it can cause dents in your hair.
Protect your hair from exposure to the sun, chlorine water, and seawater. Hence, avoid swimming or going to the beach. If swimming is inevitable, apply a pre-swim hair protective product or wear a tight-fitting swim cap to minimize salt or chlorine absorption.
Always condition your hair after shampooing it. Use a wide-toothed comb to detangle your hair and evenly distribute the conditioner before you rinse it off.
Apply a deep hydration hair mask once every one or two weeks.
Ideally, you should color your hair before you go for a hair botox treatment. If you are following up your hair coloring procedure with hair botox, make sure that you or the hairstylist uses a color-safe clarifying shampoo.
When your previous hair botox treatment starts to fade, you can reapply the treatment at home or pay a visit to the salon to get it done.
For three days after the hair botox treatment, you must avoid any intense physical exercises to prevent excessive sweating, which may impede the effects of the procedure.
Minimize heat styling your botoxed hair.
Final Words
Hair botox is a deep conditioning process that revitalizes your hair and reduces frizz. It deposits fillers directly onto the hair shaft to improve its structure and health. It is an excellent alternative to traditional hair treatments, like keratin treatment, as it does not involve the use of harmful chemicals.
You can get the treatment done by a certified professional or use a botox kit and do it yourself at home. Once you have applied the treatment, all you need to do is vigilantly follow a few aftercare steps to ensure that you get the best results.
Frequently Asked Questions
Will hair botox make my hair completely straight?
Unfortunately, no. Botox for the hair does not make your hair completely straight as it only enhances your hair's natural texture to make it look more radiant and manageable. Hence, the end result primarily depends on the inherent nature and quality of your hair. For instance, naturally straight hair would remain so, but with a layer of shine and smoothness. Similarly, coarse and curly hair will become frizz-free and gain a healthy shine.
Can hair botox prevent hair loss?
Hair botox cannot prevent hair loss. But, a Canada-based study discovered that taking botox (Botulinum toxin A) injections on that scalp can decrease hair loss (6).
Between keratin treatment and hair botox, which treatment is suitable for me?
If you have curly or wavy hair and wish to retain its shape and texture, then go for hair botox. However, if you want smooth and straight hair, regardless of your hair type, opt for keratin treatment.
Sources
Articles on StyleCraze are backed by verified information from peer-reviewed and academic research papers, reputed organizations, research institutions, and medical associations to ensure accuracy and relevance. Read our editorial policy to learn more.
The following two tabs change content below.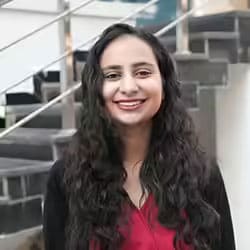 Arshiya Syeda is an editor and certified counselor. Ever the lover of the written word, she served on the editorial boards of her school and college newsletters. Writing articles on hairstyles, hair care, and nutrition helped her combine her love for reading, writing, and research. As an editor, she helps her team members deliver polished and meticulously researched content. Arshiya is fluent in English, Urdu, and Hindi and aims to become a multilinguist by learning German and teaching herself American Sign Language (ASL).