Hair Cleanser And Shampoo: Understand The Difference
Find the right one for your needs through an in-depth discussion of these two products.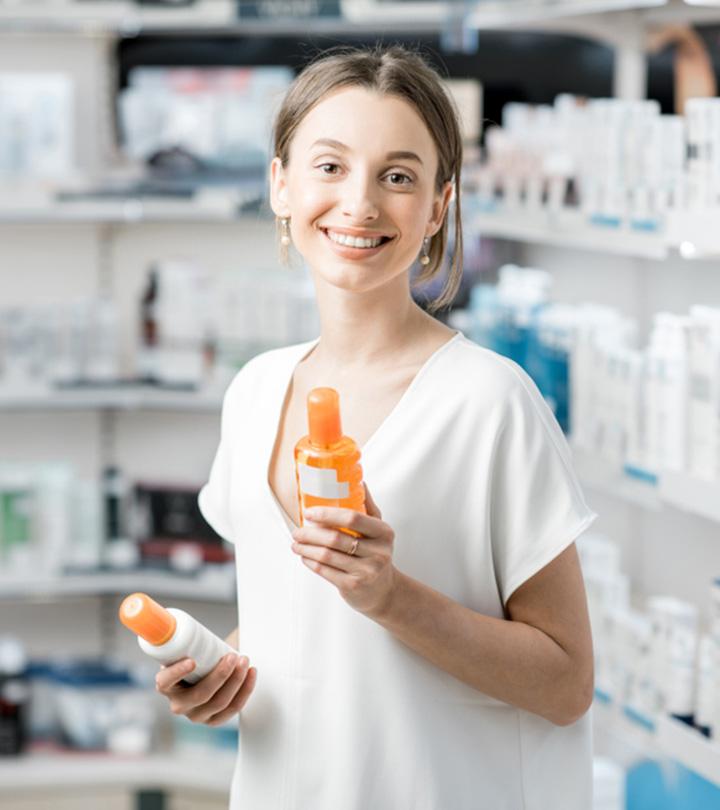 You are in the store buying a shampoo when you also notice something called a hair cleanser. So you stare at both, wondering how a hair cleanser is different from a shampoo. They both would be the same, wouldn't they?
Sorry to burst your bubble, but cleansers and shampoos are not the same. Of course, both products are made to clean your scalp and hair. But as you read this post, you'll realize that there are some stark differences between both products. Keep reading to know what sets a shampoo apart from a cleanser and the benefits they offer.
What Is A Hair Cleanser?
A hair cleanser is the same as a shampoo. The only difference is the formula. Hair cleansers do not contain sulfates or harsh detergents and harmful chemicals. They are milder, gentler, and cleanse your hair without stripping the natural oils.
Hair cleansers have a creamy formula that contains a blend of oil and water. This special blend keeps your hair soft, frizz-free, and hydrated. Anyone who is looking for a mild hair washing option can use hair cleansers.

Quick Tip

Bar soaps are not recommended for cleansing your hair because, when mixed with hard water, they leave behind soap scum and are difficult to rinse off your hair and scalp.

Who Should Use Hair Cleansers?
Anyone can use hair cleansers. However, they are especially beneficial for those who:
Wash their hair almost every day.
Have dry and frizzy hair.
Have damaged and fried hair.
Have color-treated and bleached hair.
Have a sensitive scalp or allergic to sulfates.

Did You Know?

Sarcosine that is labeled as lauryl sarcosine and sodium lauryl sarcosinate in shampoos works as an excellent conditioner. They are used in conditioning shampoos and shampoos for dry hair.

Wondering if you can use hair cleansers every day? Find your answer in the next section.
How Often Can You Use Hair Cleansers?
There is no definite answer, and it comes down to personal preferences. If you have fine and oily hair, exercise daily and sweat a lot, or stay in a humid place, you may use a hair cleanser every day. Since hair cleansers have a mild formula, they will not strip the strands dry.
Now that you have clarity about hair cleansers, let's understand how shampoos are different from them.
What Is A Shampoo?
Shampoos are hair products containing detergents and other synthetic ingredients to clean your hair and remove dirt and buildup from the scalp. They contain cleansing agents or anionic surfactants (like sulfates) that form a lather.
However, not all shampoos contain sulfates. Organic and sulfate-free shampoos mostly contain amino acid-based surfactants like glutamates or plant-derived surfactants like glucosides and taurates. Shampoos may also contain synthetic preservatives and artificial fragrances that may irritate the scalp. Anyone who needs a thorough scalp and hair cleansing can use shampoos.
Who Should Use Shampoos?
Anyone can use shampoos, especially those with an oily scalp or who use hair styling products like mousse, gels, and sprays. These products can buildup on the scalp and attract dirt, dust, and grime. If not cleaned, the buildup chokes the hair follicles, causing hair loss.
Compared to mild hair cleansers, shampoos provide thorough cleansing. However, they should be followed up with conditioners to keep the strands hydrated. Shampoos should be used sparingly and as per the hair type, texture, and needs.
How Often Can You Use Shampoos?
You should not shampoo too frequently as it may trap oil and dry out the hair. Usually, you should shampoo only if your hair and scalp feel oily and itchy and start flaking due to dirt. A person with healthy hair may shampoo every alternate day or 2-3 times a week. However, that depends on your hair type.
If you have dry hair, wash it not more than twice a week.
If you have thick and coarse hair, you can wash it once or twice a week.
For curly hair (medium curls and waves), once a week is fine. You may go for co-washing in between.
If you have fine hair, you may wash it every two days.
You can generally use a hair cleanser every day, while a shampoo is to be used only after a couple of days.
If you are confused about which one to choose, read the next section.
Hair Cleanser Or Shampoo: Which One To Choose?
It depends on your hair type, texture, needs, and lifestyle. Hair cleansers and shampoo are both essential for hair care and scalp care, and incorporating them into your hair care routine can help improve your hair hygiene.
Choose a hair cleanser if you have dry, damaged, and fragile hair that needs moisturization and nourishment. If your hair is fine (kinky, curly, and wavy), colored, chemically treated, and over-processed, go for hair cleansers.
In addition, following hair care tips, such as avoiding heat styling tools and using the right hair care products, may help you get luscious locks.
If you have an oily scalp or sweat often and have normal healthy hair, you can use shampoos for thorough cleansing. Shampoos are best for those who work outdoors or stay in an area that has hard water. Also, when it comes to hair care products, it is important to choose trusted hair care brands that offer high-quality formulas.
Infographic: Key Differences Between Shampoos And Hair Cleansers
Lately, there is a lot of buzz surrounding hair cleansers. You must be wondering how they are different from your regular shampoos and if you need one. Well, we are here to clear all your doubts about it. Check out the infographic below to find out the key differences between a shampoo and a hair cleanser.

It can be tough to differentiate hair cleansers from shampoos. However, we hope that this article has helped settle the hair cleanser vs. shampoo debate and clarifies which one is better for your hair type. You can choose any product depending on your hair and scalp needs. Cleansers are best for those who wash their hair frequently, have a sensitive scalp, or have color-treated hair, while shampoos are best for those who use hair styling products. It cleanses the scalp and helps remove buildup. Pick one that suits your hair type and hair wash routine.
Frequently Asked Questions
Can we use hair cleanser after oiling?
Yes. After leaving oil in your hair long enough for its nourishing effect to take place (1-2 hours), you may use a hair cleanser to wash your hair.
How do you use a scalp cleanser?
While in the shower, apply scalp cleanser and massage your scalp gently for 10-15 minutes to remove dead cells and buildup. This will clean your scalp and improve blood flow to your follicles. Use scalp cleanser only once every 7-10 shampoo sessions.
Is cleansing shampoo the same as clarifying shampoo?
No. A clarifying shampoo is also a kind of cleansing shampoo, but the latter's formula is gentler. Clarifying shampoo has strong and heavy surfactants to deeply cleanse your scalp to get rid of buildup, grease, and other impurities. It is mostly used to remove product buildup from chemical hair treatments.
Key Takeaways
A hair cleanser does not contain sulfates and harsh chemicals, while shampoos may have cleansing agents or sulfates.
You can use hair cleansers daily as they do not strip away hydration from the hair strands.
You can go for shampoo if you work outdoors or stay in an area with hard water.
Learn the difference between a hair cleanser and a shampoo. Click on this video to get the best out of these hair care products to enjoy a healthy scalp and hair.

The following two tabs change content below.