Hair Cleanser And Shampoo: Understand The Difference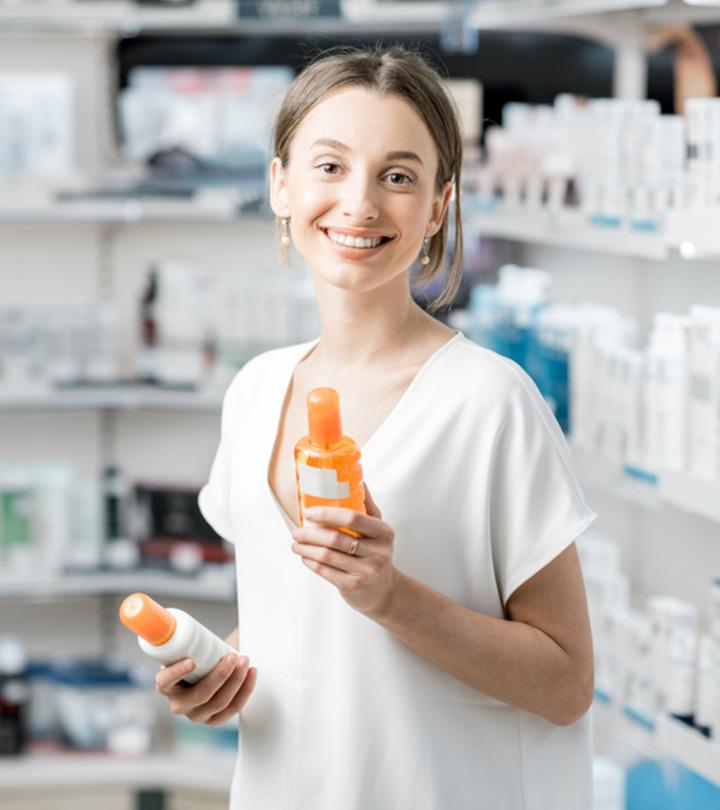 All these days, you were using shampoos to clean your hair. And then, you saw beauty gurus going gaga over hair cleansers on social media. Aren't they the same as shampoos? Are they worth the hype or just another marketing jargon? If your mind is buzzing with the latest hair cleanser vs. shampoo debate, this post can provide clarification.
Hair cleansers and shampoos serve the same purpose of cleaning your hair. They have similar packaging and are branded in similar ways. However, there are a few key differences that set them apart. Scroll down for more information.
What Is A Hair Cleanser?
A hair cleanser is the same as a shampoo. The only difference is the formula. Hair cleansers do not contain sulfates or harsh detergents and harmful chemicals. They are milder, gentler, and cleanse your hair without stripping the natural oils.
Hair cleansers have a creamy formula that contains a blend of oil and water. This special blend keeps your hair soft, frizz-free, and hydrated. Anyone who is looking for a mild hair washing option can use hair cleansers.
Who Should Use Hair Cleansers?
Anyone can use hair cleansers. However, they are especially beneficial for those who:
Wash their hair almost every day.
Have dry and frizzy hair.
Have damaged and fried hair.
Have color-treated and bleached hair.
Have a sensitive scalp or allergic to sulfates.
Wondering if you can use hair cleansers every day? Find your answer in the next section.
How Often Can You Use Hair Cleansers?
There is no definite answer, and it comes down to personal preferences. If you have fine and oily hair, exercise daily and sweat a lot, or stay in a humid place, you may use a hair cleanser every day. Since hair cleansers have a mild formula, they will not strip the strands dry.
Now that you have clarity about hair cleansers, let's understand how shampoos are different from them.
What Is A Shampoo?
Shampoos are hair products containing detergents and other synthetic ingredients to clean your hair and remove dirt and buildup from the scalp. They contain cleansing agents or anionic surfactants (like sulfates) that form a lather.
However, not all shampoos contain sulfates. Organic and sulfate-free shampoos mostly contain amino acid-based surfactants like glutamates or plant-derived surfactants like glucosides and taurates. Shampoos may also contain synthetic preservatives and artificial fragrances that may irritate the scalp. Anyone who needs a thorough scalp and hair cleansing can use shampoos.
Who Should Use Shampoos?
Anyone can use shampoos, especially those with an oily scalp or who use hair styling products like mousse, gels, and sprays. These products can buildup on the scalp and attract dirt, dust, and grime. If not cleaned, the buildup chokes the hair follicles, causing hair loss.
Compared to mild hair cleansers, shampoos provide thorough cleansing. However, they should be followed up with conditioners to keep the strands hydrated. Shampoos should be used sparingly and as per the hair type, texture, and needs.
How Often Can You Use Shampoos?
You should not shampoo too frequently as it may trap oil and dry out the hair. Usually, you should shampoo only if your hair and scalp feel oily and itchy and start flaking due to dirt. A person with healthy hair may shampoo every alternate day or 2-3 times a week. However, that depends on your hair type.
If you have dry hair, wash it not more than twice a week.
If you have thick and coarse hair, you can wash it once or twice a week.
For curly hair (medium curls and waves), once a week is fine. You may go for co-washing in between.
If you have fine hair, you may wash it every two days.
You can generally use a hair cleanser every day, while a shampoo is to be used only after a couple of days.
If you are confused about which one to choose, read the next section.
Hair Cleanser Or Shampoo: Which One To Choose?
It depends on your hair type, texture, needs, and lifestyle.
Choose a hair cleanser if you have dry, damaged, and fragile hair that needs moisturization and nourishment. If your hair is fine (kinky, curly, and wavy), colored, chemically treated, and over-processed, go for hair cleansers.
If you have an oily scalp or sweat often and have normal healthy hair, you can use shampoos for thorough cleansing. Shampoos are best for those who work outdoors or stay in an area that has hard water.
Final Words
Shampoos and hair cleansers are essentially the same products with different formulations. You can use any of them, depending on your hair needs. Before picking a product, understand your hair type and how it responds to the product and your washing routine.
Frequently Asked Questions
Hair cleanser or shampoo: which one is better for curly hair?
If you have fine curly and wavy hair, go for cleansers for daily use. However, if you have thick, coarse, and curly hair, you may shampoo once in a while.
What chemicals should be avoided in a shampoo?
Avoid products that contain sulfates, parabens, formaldehyde-releasing agents, phthalates, polyethylene glycols (PEGs), and alcohols.
Recommended Articles
The following two tabs change content below.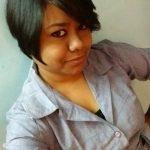 Ramona is a journalist-turned-content writer. She holds a Master's degree in English Literature and has been writing for the digital world for over five years. She specializes in writing for Skin Care. She has done a certificate course titled 'Dermatology: Trip To The Skin', offered by Novosibirsk State University. She believes that beauty begins with a good skin care regimen and is on a mission to eliminate all toxins from her routine. She helps and guides readers in selecting products and ingredients specific to their skin type/issue. When Ramona is not working, her books and passion for music, good food, and traveling keep her busy.