25 Stunning Hair Colors For East Asian Ladies
Take cues from our list to choose the hair color that fits your skin tone and undertone.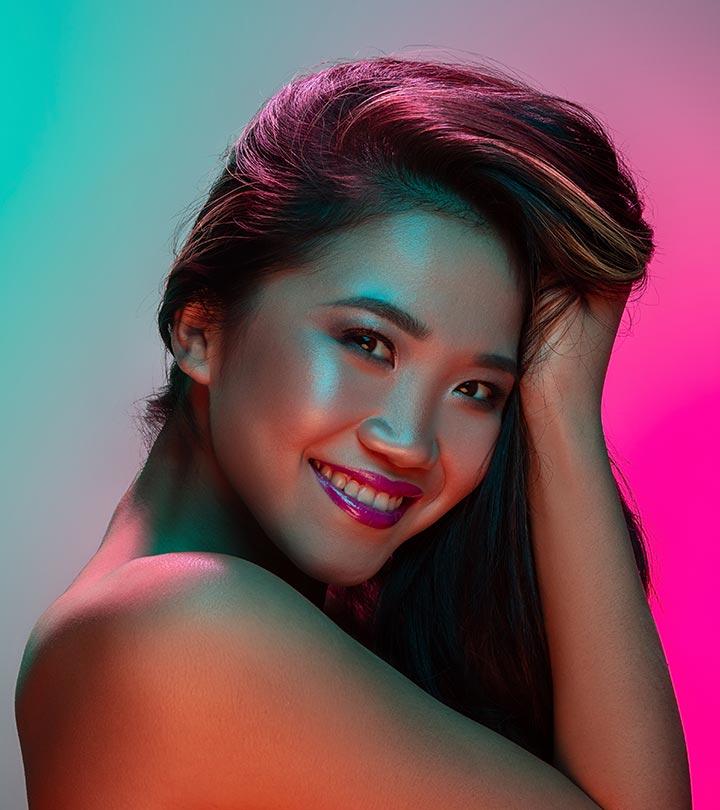 East Asian women have the most beautiful hair. It is healthy, smooth, and oh-so-silky!
But picking hair colors for East Asian ladies is no easy task! If you are East Asian, you know that choosing a hair color means thinking about your chiseled facial features and lovely skin tone. You want to pick a color that accentuates them and adds some oomph to your tresses. However, not all hair colors suit every skin tone. So, we have some pointers to help you pick the best hair color based on your skin tone.
Scroll down to check out our pointers and vibrant hair color styles for your beautiful East Asian locks! Keep reading to know more!
Choosing The Right Hair Color
Understand your skin tone. Your skin tone is comprised of two tones: a surface tone and an undertone. Your surface tone can be medium, light, or dark. Your undertone determines the hue of your skin tone. There are three undertones – warm, cool, and neutral. If warm colors like yellows, oranges, and gold suit you, you're warm-toned. If cool colors like green, blue, and purple suit you, you're cool-toned.
Surface tones vary according to geographical region. East Asian women usually have naturally pink-hued light skin. This does not necessarily mean that they have a warm undertone. Check and see if you have a cool or warm undertone even if your skin has a pink tint.
It is a common misconception that your hair color needs to match your surface skin tone. That is not true. While you do need your hair color to complement your skin tone, remember that contrasts work better sometimes. I'm sure you already have a hair color picked in your mind. Talk to a hairstylist and see if it works for you. If it does not, they can help you find a shade in the same color family.
Pick a color that suits your undertone. For instance, if you have a cool undertone, pick a cool color. This allows the color you choose to go well with your everyday makeup and clothes.
Pick your hair color in the sunlight to see how it really looks. Hair colors look very different in indoor lighting, which can come as a rude shock once you step out into the sunlight after getting your hair colored.
Now that you know what to check for when picking a hair color, let's get to the fun bit! Here are my top 25 picks for hair colors that suit East Asian women.
25 Stunning Hair Colors For East Asian Ladies
1. Pastel Pop Pink
This pastel pink shade has every girl in the world craving for more. It's also the hair color of many anime characters. This pink and purple blend is perfect for anyone with a warm undertone. If you have a cool undertone, opt for a deeper, more intense pink.
2. Gorgeous Ginger
If you have a pale complexion, this color will look gorgeous on it. Warm-toned skin looks great with a bright ginger shade. But, don't rule it out entirely for cool-toned skin. This is the perfect hair color for autumn.
3. Intense Burgundy
Intense burgundy will go well with all East Asian skin tones as it is a dark color. Most East Asians have naturally dark tresses, which makes it easy for them to pull off deep burgundy.
4. Smokey Blue
Smokey blue is a color that has the world eating out of its palm. This shade seems to be everywhere right now. If you have pale, fair, or cool-toned skin, you can go for this lovely smokey blue hue. It accentuates all eye colors!
5. Powder Blue Ombre
Did you know that blue hair color originated in the early 19th century? That should tell you how classic blue hair is. We all want it! Powder blue ombre goes well with all skin tones – fair, medium, and dark. This is because it starts out intense and turns light towards the end.
6. Lilac Hair
Yes! The color that's been spamming your Pinterest feed is on this list. It goes well with medium and fair skin tones. Lilac ombre with intense roots and light ends is a huge craze right now.
7. Blonde Balayage
Balayage is a free hand hair coloring technique. It gives your hair a more flowy and natural feel. If you love warm colors, go for this lovely driftwood ombre. It goes really well with medium-toned skin.
8. Smokey Hair
If you have cool-toned skin, this is the perfect color for you. It is intense and mysterious. Pair it with a deep lip shade, like red or plum, and you are ready to conquer the world! This gorgeous hair color also makes black eyes pop.
9. Candy Hair
This color blend is a treat for anyone with warm-toned skin. Take the sweet goodness of candy and splash it all over your hair! If you are worried about it looking too bright, opt for a subtle pastel pink shade.
10. Electric Blue
This is the hair color of rock concerts! Anyone with pale warm-toned skin can pull this color off brilliantly. If you have gray or blue eyes, this shade will make them sparkle. The brown and gold flecks in hazel eyes will also shine brighter with this shade.
11. Golden Blonde
This is one shade of blonde that looks good on both warm and cool skin tones despite being a warm color. Many East Asian women living abroad opt for this shade.
12. Intense Coal
Intense colors with a subtle pastel tint look great on cool-toned skin. For instance, this intense coal shade with a hint of light purple near the roots looks absolutely gorgeous. And the best part? It suits all skin tones!
13. Wine Red
Who doesn't like to relax with a glass of wine after a long day? Take that serenity to your hair, so you always feel good. This wine red shade goes well with cool-toned skin that has a pink hue to it. It will also make those lovely brown eyes pop.
14. Champagne Blonde With Dark Roots
If you have a small face or wide cheeks, a color combination like this can help. The dark roots make your face look longer. If you have a square- or diamond-shaped face, the light blonde shade near the face can soften its sharp silhouette.
15. Partial Bronde Highlights
If you're looking for just a slight change, add some spice to your look with simple bronde highlights. Highlight the hair near your face to frame it. Bronde hair makes hazel eyes pop.
16. Silver Ombre
Silver is one of the hottest hair colors right now. It looks absolutely stunning on cool-toned skin. Get this gorgeous hair color to look and feel like a fairy out of a high fantasy novel.
17. Platinum Blonde
The chicest blonde shade is yours to play with! Platinum blonde looks stellar on East Asian women with warm skin tones. It is the perfect color to transform yourself into a total badass. This light color also makes any eye color pop!
18. Deep Honey Highlights
Want to get that perfect sun-kissed hair color? Well, you can! Deep honey highlights go well with all surface skin tones and look especially great on warm and neutral skin tones. If you have light brown eyes, these highlights will accentuate them beautifully.
19. Black-To-Brown Balayage
Brownies, dark chocolate, and Belgian chocolate ice cream – these are the greatest foods of all time. I bet you're already dreaming of all that chocolatey richness. Take hair inspiration from these delicious desserts. Instead of going for vibrant colors, opt for a rich dark brown.
20. Pastel Pink
Many East Asian women get their hair color inspiration from anime. But, it's not just that. They are also very creative people who can pull off just about any fashion trend – just like this incredible pastel pink blend. It looks stunning!
21. Blue Black Hair
Blue black hair is best described as raven-tinted hair. This shade looks great on all skin tones. If you want to go for a more intense and mysterious look, opt for a navy blue tint.
22. Whitewashed Blonde
Most East Asian women are born with dark hair. So, when they want to make over their look, they opt for blonde shades. This whitewashed blonde is a popular choice. It works well with warm skin tones, and it makes brown, blue, green, and gray eyes pop.
23. Peacock Purple Ombre
This is a look that's perfect for anyone with a bright personality. It is a gorgeous blend of vibrant purple and teal blue hues done up in an ombre style. Do yourself a favor and get this hair look to gear up for the summer!
24. Gray Hair
Working women are opting for this elegant color blend. It looks completely badass while still being sophisticated. Style it in a shoulder-length bob with bangs to take it up a notch. This hair color looks especially great when paired with a light lip color.
25. Jet Black Hair
Jet black – the color of the ninja! Jet black hair suits all skin tones, irrespective of their surface tones and undertones. It also makes blue, gray, and green eyes pop. Black is a dark color, so it accentuates your facial outline and makes your cheekbones and jawline look sharper.
So, there you have it. Everything you need to know about hair colors for East Asian ladies, all in one place. While not all colors may suit East Asian face types and skin tones, there are very few that do not! That poses a great premise for playing with different hair shades for East Asian features. So, go ahead! Take your picks from these stunning hair color options and try them out on your hair. Just the thought of getting a new hair color is exciting, but remember to discuss your desired look with your stylist in detail.
The following two tabs change content below.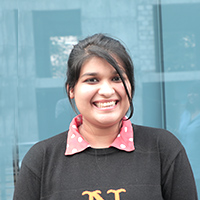 Anjali specializes in hairstyles and hair and skin care and has written over 200 articles in these domains. Her philosophy...
more