Hair Conditioner – Benefits And How To Use It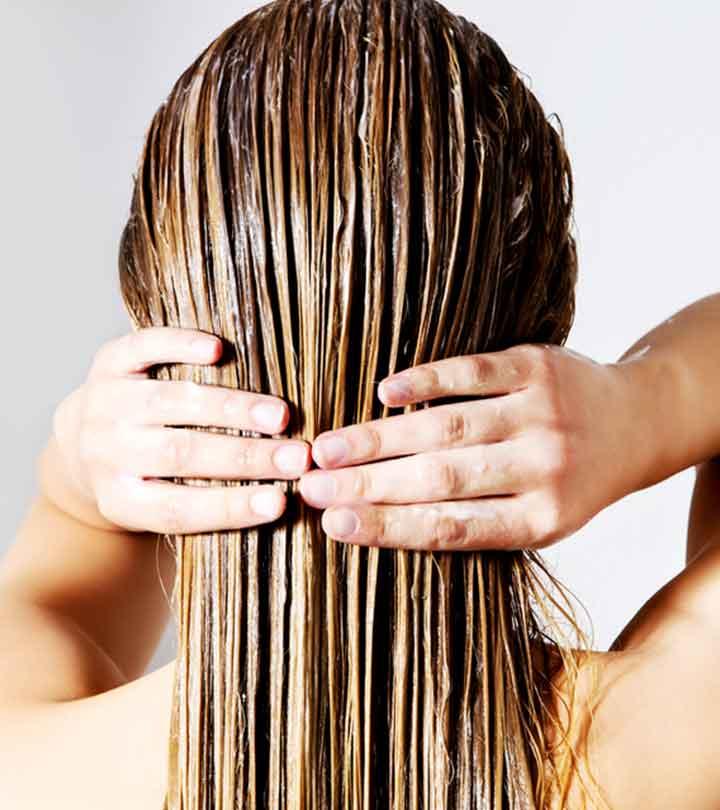 Conditioners are one of the most popular hair care products. Their benefits range from moisturizing your hair to repairing hair damage. But, how do they affect your hair, really? With so many hair care products to contend with, can conditioner stand on its own? In this article, we break down the hair conditioner, its benefits, and types. Read on to also find out how to use it the right way.
What Is Conditioner?
Hair conditioner is a very common hair moisturizing product. It has a creamy, smooth texture that applies on the hair easily. It offers many benefits for hair care, like frizz control (1). They are made with cationic surfactants, polymers, thickening agents, emollients, and auxiliary emulsifiers.
Cationic surfactants, considered the backbone of conditioners, help reduce static and frizz in hair.
Polymers like hydrolyzed protein and polypeptides derived from collagen help moisturize hair.
Fatty alcohols, waxes, salt, and gums are used as thickening agents.
Natural or synthetic oils, waxes, and esters are used as emollients in conditioners.
Silicone is the most commonly used synthetic oil in the making of conditioners as it offers superior hair shine, softness, and manageability.
Conditioners also contain bridging agents that increase absorption and build viscosity while adjusting the pH level of your hair.
There are many types of conditioners available on the market. Check them out below!
Types Of Conditioners
There are three basic types of hair conditioners:
Regular Conditioners: They are made with anti-static and lubricating agents like polymers, waxes, oils, hydrolyzed amino acids, and cationic molecules. These compounds help moisturize the hair. Conditioners are made to penetrate the hair cuticle, so it affects the hair from within (1).
Deep Conditioners: These conditioning products contain more concentrated ingredients. They are normally left on the hair for 20-30 minutes. They are used to rejuvenate and replenish dry and damaged hair.
Leave-in Conditioners: These are water- or alcohol-based products that are not meant to be washed off. Leave-in products are better suited for curly hair, especially for combing wet hair.
Wondering what the benefits of using a conditioner are? Find out below!
Benefits Of Conditioners
Now that you know why hair conditioner is such a wonderful product, let's check out how to use it!
How To Use A Conditioner
Conditioners can be used on a regular basis after shampooing your hair (1).
Procedure
Make sure your hair is not dripping wet before you apply the conditioner. It should be applied through the length of your hair in long and fluid motions.
It should not be applied to the scalp as conditioners contain concentrated chemicals.
Leave the conditioner on for about 5 minutes.
Rinse it off after 3-5 minutes.
Deep conditioners can be left on your hair for a slightly longer time, like 20-30 minutes (3). Leave-in conditioners don't need to be rinsed out and can be left in the hair.
Different hair types require different conditioners. Check out the next section to find out more.
Conditioners For Different Hair Types
Conditioners are made for specific hair types or problems. You can find conditioners that cater to straight, wavy, and curly hair needs. While most conditioners contain the same basic ingredients, there may be some elements that are better suited to a particular hair type or hair issue.
A regular conditioner can be used on straight and wavy hair as it won't make the hair look oily or flat (1).
Leave-in conditioners are better suited for curly hair as they improve hair manageability (1).
Deep conditioners can be used for damaged and dry hair (3).
Now, let's answer an important question.
How Often Should You Use A Conditioner?
Conditioners should be used every time you shampoo your hair as the shampoo may make your hair dry. Deep conditioners can be used as often as once a week, or as minimally as twice a month. Leave-in conditioners can be used every time you wash your hair.
Side Effects
Although conditioners are mainly safe for regular usage, there may be a few cases of adverse cases. Some conditioners may have a higher pH level, which may irritate your scalp and damage your hair (3). Some ingredients used in the making of conditioners may cause allergic reactions or contact dermatitis. It is advised to perform a patch test on your forearm or behind your ear to check for any allergic reactions or irritation.
Conclusion
At the end of the day, if you're conflicted about using a conditioner, think about its benefits! While not essential, clearly conditioners are very helpful in maintaining and grooming hair. Using one regularly moisturizes your hair and prevents your hair from being stripped dry by shampoos. You can also use it to detangle your hair, which can be very helpful when you're in a hurry.
Frequently Asked Questions
What happens if you stop using conditioner?
Not using a conditioner won't have any detrimental effect on your hair. You may notice your hair is a little dry after using a shampoo. Since conditioners provide frizz control, you may require additional products to help with that.
How to use a shampoo and conditioner in one?
You can find conditioning shampoos and cleansing conditioners that offer the combined benefits of a shampoo and conditioner together. Although these are not as effective as the individual products, they do cleanse the hair without stripping away its moisture. Apply the product to your hair and scalp. Massage it into your scalp to remove any dirt or residue. Then, wash it off thoroughly with lukewarm water.
How do you condition hair with coconut oil?
The best way to condition your hair with coconut oil is to use it as a hot oil treatment. Heat up coconut oil until it is warm. Then, apply it to your hair and scalp. Massage it into the scalp for a few minutes. Leave it on for at least 45 minutes or overnight. Wash it off with warm water and your regular shampoo. You can also add a bit of coconut oil to your shampoo or conditioner.
Sources
Articles on StyleCraze are backed by verified information from peer-reviewed and academic research papers, reputed organizations, research institutions, and medical associations to ensure accuracy and relevance. Check out our
editorial policy
for further details.
Recommended Articles
The following two tabs change content below.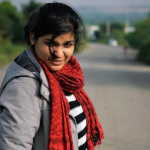 Anjali Sayee is a writer and an introvert. From studying Aeronautical Engineering and wanting to design her own airplane to writing articles on hairstyles, she has been on quite a journey. She believes that hair is one of the key factors that define a woman's personality. To quote her, "What's the first thing they do in the movies to show a personality change? Change the hair – because it has a life of its own." She's here to help you find the hairstyle you need. This bookworm is a self-professed Wholocker, a talented drummer, and an amateur photographer.