Hair Color Contouring: Guide For Every Face Shape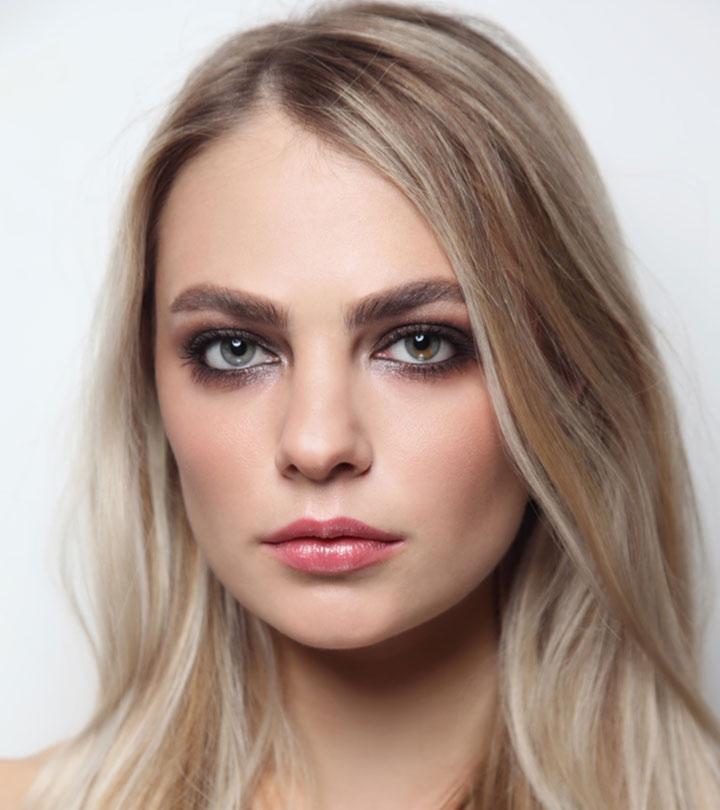 If you are looking for a unique way of experimenting with your hair color, consider color contouring your hair. Just like makeup contouring models your face shape, hair contouring can accentuate your facial features. It can be traced back to the balayage technique and allows a carefully positioned freehand color application to flatter your face.
Wondering if hair contouring is something you should consider? Read this article to find out how it may work for your face shape.
What Is Hair Contouring?
Hair contouring or hair color contouring is a coloring technique that uses light and dark shades to highlight your facial features. It creates a soft, natural gradation and combines freehand and systematic dye application. In short, contouring your hair is like freehand painting the hair strands to highlight certain facial features and make your face appear oval and slim. It is more like creating a light and shadow effect to get the desired results. Learn more about it in the next section.
How Does Hair Contouring Work?
Hair color contouring involves a mixture of dark and light shades. The darker shades are positioned to make a broad face appear narrow or shorten a long face. Lighter shades highlight your hair and help broaden the narrow parts. This creates an illusion of distinct facial features.
Depending on the features you want to highlight, your stylist will carefully apply the hair color by hand to add depth and density to your hair.
Is Hair Color Contouring Ideal For You?
Yes! Hair color contouring is suitable for all face shapes. It can highlight the unique features to flatter your face. However, you will have to experiment with different shades to see which ones emphasize your natural features. It is better to consult a professional hairstylist for guidance.
The success of the hair contouring technique depends on the color, shades, and hairstyle, and how it frames your face. Keep reading to find out how you can enhance your facial features based on your face type.
How To Contour Hair According To Your Face Shape
1. Round Face
Round faces are symmetrical. They do not have prominent cheekbones. You can elongate the face slightly by applying lighter shades around the hairline, extending from ear to ear. Apply darker shades underneath your ears and along the lower ends of the hair to make your face appear longer.
2. Diamond, Oblong, And Rectangular Face
An oblong or rectangular face is longer than its width and may have a round chin and a broad forehead. Hair color contouring can slim down an oblong face. Angulate the face by adding darker shades along the roots to deepen the tone. Use micro-highlights around the face from above the ears until the hair ends.
3. Square Face
A square face has a broad forehead, cheekbones, and jawline. Use multi-tonal shades (light and dark colors) along the corner of your face, especially the temples and the jawline. This softens the wide facial features and adds depth.
4. Triangular Face
A triangle-shaped face has wide cheekbones and a narrow chin. Use lighter shades along the mid-length to the hair ends to soften the jawline and chin. Apply darker shades along the crown to add depth. Additionally, you can apply lighter shades in the hair sections along the hairline to highlight your face.
5. Heart-Shaped Face
A heart-shaped face is like an inverted triangle. Adding lighter shades along the jawline and ears can soften your chin and make your face appear oval. Leave the top of your hair darker to make your forehead appear narrow.
These are a few contouring tricks you may use to highlight your facial features. However, consider the following factors before hair color contouring.
Things To Consider Before Contouring Your Hair
Ensure your highlights are not less than two shades lighter or darker than your natural hair color. This helps to give a natural appearance
Get a suitable haircut that frames your facial features and then go for color contouring. Get both services from the same professional to get the best results.
Check your forehead, cheekbones, and jawline to determine your face shape. Choose the color shades that complement your skin undertone. Talk to a professional to pick shades.
Summing It Up
Contouring is not limited to makeup anymore! Just like makeup, hair color contouring can balance the proportions of your facial features. It uses light and dark shades to create shadows and add depth to your face. This can transform your appearance.
Frequently Asked Questions
Does hair contouring look natural?
Yes, hair contouring looks natural and gives you a youthful appearance.
Is hair contouring low maintenance?
Yes, hair contouring is low maintenance compared to other techniques. However, you have to use products for color-treated hair to maintain the highlights.
Recommended Articles
The following two tabs change content below.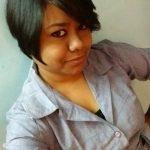 Ramona is a journalist-turned-content writer. She holds a Master's degree in English Literature and has been writing for the digital world for over five years. She specializes in writing for Skin Care. She has done a certificate course titled 'Dermatology: Trip To The Skin', offered by Novosibirsk State University. She believes that beauty begins with a good skin care regimen and is on a mission to eliminate all toxins from her routine. She helps and guides readers in selecting products and ingredients specific to their skin type/issue. When Ramona is not working, her books and passion for music, good food, and traveling keep her busy.