Different Types Of Hair Extensions And Reasons To Use Them
Make your hair look long and voluminous instantly with hair that just looks like real.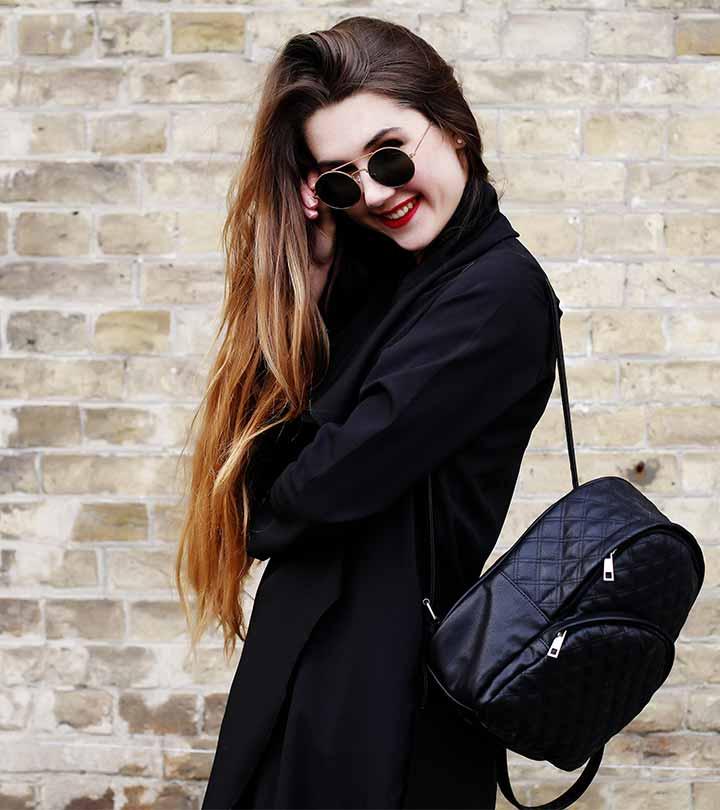 Dear God, please miraculously give me long luscious hair by the morning light!' At some point, we have all been completely mesmerized by long hair. Now thanks to hair extensions or toppers, your dream of waking up with long locks can become a reality, irrespective of your current hair length and hair type, be it straight, curly, or wavy.
Maybe you just cut your hair short but came across a divine hairstyle for long hair that you would love to flaunt. Or maybe you are struggling with hair growth issues, and your hair doesn't grow beyond a certain point. Hair extensions are a miracle accessory that grants you long tresses for as long as you wear them. However, there are some pros and cons to hair extensions that you should know about.
But first, let's deal with the basics. What are hair extensions, how are they used, and what should you consider when buying them? Keep reading to find out that and more right here!

Before You Get Started
Natural: Real human hair that may have been processed or dyed.
Remy: Real human hair that has never been processed, is healthy, and the cuticles are still intact in remy hair.
Synthetic: Hair made of plastic fibers, good for beginners but cannot be used for heat styling.
Single-drawn: Hair from a single donor with strands varying in length.
Double-drawn: The shorter hairs in the bundle of extensions are removed, leaving only long lengths for uniform thickness throughout.
Weft: It is a section of hair with clips attached at the top. These clips help secure the skin weft in place on your head. They come in different types for different sets.
Loop brush: A gentle, styling brush with loop bristles that are ideal for extensions.
What Are Hair Extensions?
Hair extensions are also known as hair integrations. They are used to add to the length and volume of one's hair. They can be made of natural or synthetic hair. Natural virgin hair extensions are the best quality (and the most expensive, of course) as the cuticle of the natural hair is preserved and all the hair runs in one direction, giving it the most natural look. If you are tight on your budget, synthetic hair extensions are a cheaper option. Though they are not great for heat styling and tangle quite easily, synthetic extensions are good for anyone who wants a temporary change in style. They also do not require as much maintenance on your part as natural hair extensions do.


Trivia
The first documented use of hair extensions dates back to around 3400 BC in ancient Egypt.
Reasons To Go For Hair Extensions
There can be various reasons for someone to go in for hair extensions.
Those who do not have good hair growth can go for volumizer hair extensions to add extra length and volume to their hair
It can be used to get a new look like fringe or side-swept bangs.
Add some bounce to your regular hair
Add some color like ombre, full head or partial head highlights, lowlights or balayage style in your hair without using chemical colors

Did You Know?
The first hair extensions were made of sheep's wool, vegetable fiber, and human hair.
Things To Keep In Mind Before Getting Hair Extensions
If you are interested in adding a few strands of extra hair to your natural mane, there are a few things that you need to keep in mind before getting the procedure done.
Always get the hair extensions placed in your hair with the help of a professional stylist. Some of the extensions might look easy enough to do by yourself, but doing so can definitely harm your hair.
The extensions that you place in should not be too tight. If you are experiencing any sort of pain or discomfort, immediately talk to your hair stylist and get it rectified.
Always go for extensions that are of good quality, even though they might be more expensive. You don't want accessories in your hair that can cause damage later.
Remember to take care of your natural hair. Hair that is damaged cannot bear much styling, even if it is only hair extensions. Oil your hair regularly, go for regular treatments and take good care of it.
Curly hair expert and owner of Royal Locks Curl Care, Casey Simmons adds, "Treat your extensions the way you would your natural hair. You can use the same cleansing and styling products on extensions that you do on your natural hair. Also, ensure they are blended together nicely."
Well, now that we've got all that out of the way, let's look at the pros and cons of the different types of hair extension methods.
1. Halo Hair Extensions
Halo hair extensions don't require glue or clips to attach to your natural hair. Instead, the extensions are attached to your crown with an invisible wire or string without damaging your hair. This hair extension is an excellent way of adding volume to thin or fine hair.
How Long Does It Take To Attach?
It takes less than 10 minutes to install this hair extension.
How Long Does It Stay In?
This hair extension will stay on your head all day until you take it out. Keep in mind that this extension wears off after 9 months of continuous usage.
Pros
Easy to wear
Doesn't damage the natural hair
Lasts longer than other extensions
Cons
You can't wear it to sleep.
It may not suit people who tie their hair up.
May be difficult to find extensions that seamlessly blend with your hair texture and color.
2. Microbead Extensions
If you want to keep your hairstyle natural but add a subtle twist, try micro bead extensions. It is an excellent way of adding volume and length to your hair without damaging it while also experimenting with different hair textures and styles.
How Long Does It Take To Attach?
Installing micro bead hair extensions by a qualified stylist can take between  two to three hours.
How Long Does It Stay In?
Nearly 6 to 12 months
Pros
Installed without glue.
Easy to remove and adjust.
Can give a voluminous appearance to people with thinning hair.
Allows you to experiment with colors without damaging the hair.
Cons
Incorrect installation can damage the hair.
You can not do tight ponytails or hairdos as it increases the risk of both damaging the beads as well as the hair.
It is expensive and takes a lot of time to install.
3. Tape-In Hair Extensions
If you're looking for hair extensions that can easily be put on in a couple of hours, tape-in extensions are what you need. These extensions come in wefts that could be anywhere between 1.5 and 8 inches long. Each weft comes with either double or single-sided polyurethane tape tabs cut to fit its size. Your hair is essentially sandwiched and stuck between these extensions.
How Long Does It Take To Attach?
60-90 mins
How Long Does It Stay In?
4-6 Weeks
Pros
With an application time of less than 90 minutes, this is the fastest method of applying hair extensions
Easy to apply as no heat or other tools are required
Minimal damage to hair as there's no application of heat required
Reduces the strain on your head as the extensions are spread over a large area of your head
Lend a natural look to your tresses as they lay flat against your head
The extensions can be reused for 6-8 weeks after being removed with solvent and reapplied with the help of more double-sided tape
Cons
The adhesive on the tape needs to cure for 24-48 hours, so you cannot wash your hair or undertake any strenuous activities that can cause you to sweat
You cannot apply any silicone based product or oil to your hair as they may cause the extensions to slip down
Not recommended for swimmers for aforementioned reason
Hair cannot be comfortably tied up when these extensions are in
4. Micro Ring Hair Extensions
Micro ringhair extensions come in the form of small bundles of hair that are looped through small sections of your natural hair. The extension is then secured by a metal bead clamped around it with the help of a pair of pliers. A more convenient version of these extensions are the micro-link loop extensions that come attached with a loop and bead beforehand. Hence, they do not require a loop tool for attachment.
How Long Does It Take To Attach?
4-5 hours
How Long Does It Stay In?
2-3 Months
Pros
Do not require heat or glue for attachment, hence reducing damage to hair
The extensions can be uncrimped and reused
You can slide the extensions up and down to adjust them the way you want
Blends seamlessly with your natural hair
Easy to wash
Cons
Not recommended for people with short or fine hair
Can cause discomfort and strain on your scalp
The clamping down of the extensions with the pliers can cause your natural hair to break
If not removed properly by a professional, it can damage your hair
Not possible to tie high ponytails
In this personal blog about hair extensions, the blogger documents her quest to find an alternative to damaging hair extension methods, specifically clip-ins and weaves. The turning point comes when she declares, "I knew I could not continue to damage my hair by using clip in extensions or hair weaves so I began scanning the internet for a new way to have long hair but without the damage (i)."
5. Weaving
The weaving or sew-in method of hair extension involves creating a horizontal cornrow in your hair then sewing your hair extension into it with the help of a needle and cotton thread. So the extensions are quite literally "woven" through your hair. Weaves are usually worn by African women because they have the kind of super thick hair that is needed to conceal the extensions from view.
How Long Does It Take To Attach?
2-4 hours
How Long Does It Stay In?
2-3 Months
Pros
Does not require heat or glue for application, thus reducing the damage to your hair
You can apply oil or silicone styling products to it
Ideal for thick hair
Can last for 2 to 3 months if maintained properly
No visible gaps, which makes it look super natural
Recommended for people with short hair
Adds tons of volume
Cons
Not recommended for anyone with fine hair
The tight braid-in can cause pain in your scalp and, in extreme cases, traction alopecia
The heavy extensions can weigh down and cause headaches
Require a lot of proper washing and maintenance
If not washed properly, your weave runs a risk of developing a bacterial infection…which is just gross
The presence of cornrows that need to be hidden limits your styling options
Need to be removed by a professional
6. Clip-In Hair Extensions
Clip-in hair extensions are the best option for anyone who wants longer hair within minutes. They are wefts of hair that come with clip-ons attached to them at the top. All you need to do is clip them on at the roots of your hair. They can range in 2 to 8 inches in size.
How Long Does It Take To Attach?
5-10 Minutes
How Long Does It Stay In?
You can put them on and remove them whenever you want.
Pros
Easy to apply
Freedom to put them on and remove them whenever you want
You can buy them in multiple colors and styles to change up your look on a regular basis
Cons
Cannot be left in for extended periods of time as the clips can cause your hair to break
Need to be removed before going to bed
Their cheaper price range means that the hair itself is of low quality and won't last long
7. Hot Fusion Hair Extensions
Now, hot fusion is a method that is pretty involved and requires a well-trained professional. The procedure itself starts off with a V-tip or U-tip keratin bond that is lined with silicone to be attached to the extension. The extension is then bonded to the root of your hair with the help of a heating tool. The silicone lining basically protects your hair from heat damage.
How Long Does It Take To Attach?
6-8 hours
How Long Does It Stay In?
4-6 Months
Pros
The most durable method because, with proper maintenance, the extensions can stay in for about 6 months
Since the keratin dries clear, you can't really see where the extensions have been attached
Blends perfectly with your natural hair
Cons
With an application time of 6-8 hours, this process is tiresome
The heat application required for attachment can damage your hair
Not reusable
You may experience headache, discomfort, or itching for a few days after application
You need to find highly-trained professionals to get this done because if it is not done properly, you could cause serious damage to your hair
8. Cold Fusion Hair Extension
Cold fusion hair extension is quite similar to the hot fusion method. The only difference is that it comes with a pre-bonded i-tip or flat-tip keratin based polymer that needs to be attached at the root of your hair. Though you need a special tool to do so, it does not require any heat application.
How Long Does It Take To Attach?
4-6 hours
How Long Does It Stay In?
2-3 Months
Pros
The no-heat element of this method reduces your chances of hair damage
Can be applied super close to the roots, making it blend really well with your natural hair
Recommended for fine hair
Cons
Takes a long time to put in
The clamping tool can cause hair breakage
The hair extensions are not reusable
You may experience headache or irritation for a few days after application
Infographic: Tips For Maintaining Applied Hair Extensions
While it is important for your hair extensions to be of top quality and applied correctly, it is also important that you maintain them properly. You need to be cautious and take good care of them to ensure that they last long. Practicing a few aftercare tips will do the trick. Check out the infographic below for some pro tips to maintain your extensions.



Hair extensions undeniably add an oomph factor to your hairstyles. It makes your hair look thicker, longer, and more voluminous. If you want to experiment with hair colors but are worried about hair damage, extensions can add that pop of color. But, you need to learn how to wash different hair extensions to preserve their lifespan. When you first buy extensions, you should wash them to remove lye, which may cause your scalp to become itchy. When washing these extensions, you need to treat them like your natural hair. Take time to detangle, condition, and comb your extensions to increase their lifespan.
Frequently Asked Questions
Can you wash hair extensions?
Yes. You can wash hair extensions with lukewarm water and sulfate-free shampoo.
Can I put my hair up with extensions?
Yes. You can put your hair up with extensions.
Can hair extensions be added to short hair?
Yes. Hair extensions can be added to short hair for length, volume, or a different color.
Are hair extensions hard to maintain?
No. Maintaining hair extensions is easy. They just require regular washing, brushing, and braiding while sleeping.
What hair extensions are best for thin hair?
Tape-in and nano ring hair extensions are best for thin hair.
Can I get my roots done with extensions?
Yes. You can get your roots done with extensions but without affecting the adhesive tabs.
Discover the world of hair transformations with this informative video on different types of hair extensions. From tape-ins to clip-ins and more, you can explore a number of things to achieve your dream hairstyle.
Personal Experience: Sources
(i) "I got my hair back in style – Thanks KIRILL"
https://hairextensionsbykirill.wordpress.com/2013/05/23/i-got-my-hair-back-in-style-thanks-kirill/
The following two tabs change content below.