Top 9 Hair Loss Treatment Clinics In Delhi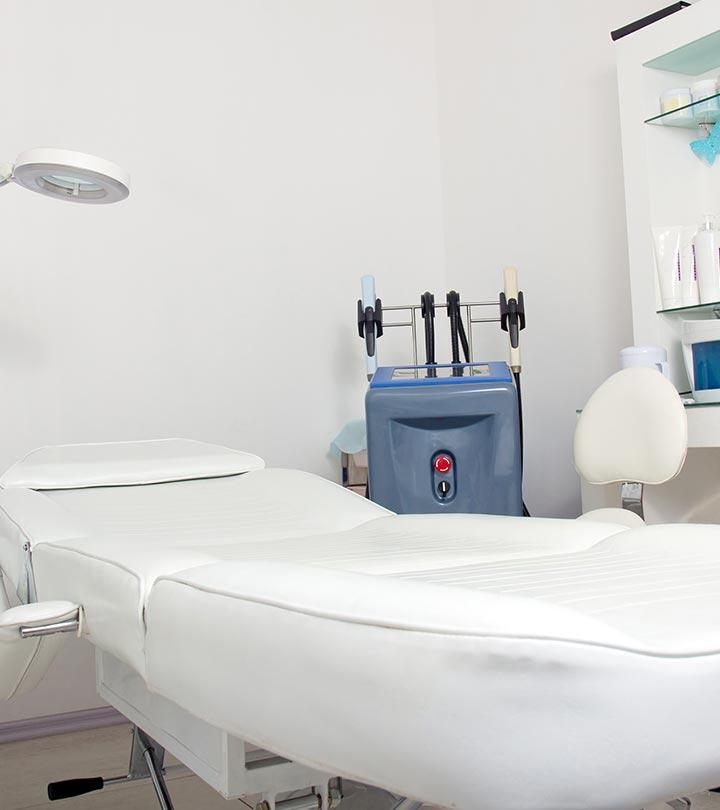 Looking for the best hair loss treatment clinics in Delhi? If yes, then let us introduce you to the top ten hair clinics that will definitely get you going. They are recognized and well-known institutions. Some of them have been awarded for their brilliant services as well.
Would you like to know what they are? Keep reading!
Top 9 Clinics For Hair Loss Treatment In Delhi
1. Dr A's Clinic
One of the best hair loss treatments in Delhi can only be done at Doctor A's clinic. Here, you will find a large number of facilities available at your disposal. The treatments are conducted by professionals and experts who have several years of experience. You wouldn't be the only one visiting this clinic since they already have a dense number of customers and clients every year. Even some of the top celebrities of the country keep visiting the place.
Address: B-104, Ground Floor, Chittaranjan Park,
New Delhi, Delhi – 110019
Number: 011-4131 5125
2. Sareen Hair Clinic
Whether it is hair transplant or hair loss treatment, Sareen Hair Clinic is well known because of its expertise and a brilliant service team. It also offers students academy courses with certificates. Plus, if you are looking for laser treatment or hair re- growth treatment, this clinic would be perfect. Founded in the year 1980, Sareen is popular till today because of its efficiency and burning ambition.
Address: CU-72, Pitampura,
New Delhi, Delhi – 110001
Number: 011-2734 7346
[ Read: Homeopathic Treatments For Hair Loss ]
3. Dr Prabhash's Cosmetic Surgery Clinic
At Dr Prabhash's Cosmetic Surgery Clinic, you will have the fine opportunity to treat all problems related to your hair. This includes scalp as well. It has some of the best hair experts from all over the country, and if you log onto their website, you will come across a large number of testimonials dedicated just to them. In fact, this surgery clinic is known for its hair, skin and genital surgeries.
Address: B-20, Shopping Centre, (Behind Post Office and Behind Mother Dairy Booth) Tagore garden,
New Delhi, Delhi – 110027
Number: 011-4501 9453
4. Provelus Hair Transplant Clinic
The Provelus Hair Transplant Clinic was established in the year 1980 and is popular till today because of its aesthetic skills and world class experts. It was the first hair transplant centre in India and specializes only in hair related treatments. The reputation of this clinic is not just confined to India, but also in several other countries like UK, USA, Germany, Sri Lanka, Bangladesh, and Nepal.
Address: 10th Floor, 1001, Padma Tower-1, Rajendra Place, Pusa Road
New Delhi, Delhi – 110008
Number: 011-4520 1001
5. Dr Mayank's Clinic
Dr Mayank's hair transplant clinic is another well-known place you could try to treat all kinds of hair problems – including alopecia and hair loss. It is a part of the Radiance Cosmetic Centre, which means you can find several other facilities available here.
Address: Radiance Cosmedic Centre- S-329, Greater Kailash-ii, Delhi, Clinic-ii, BE-106, Janakpuri, Near Meera Modle School
New Delhi, Delhi – 110058
Number: 085278 44462
6. AK Clinics
AK Clinics is best known today for hair transplant treatments among both men and women. It has brilliant hair loss treatments for people of all ages, and comes with brilliant medical therapy along with liposuction facilities. If you haven't booked an appointment yet, we can't think of anything that should keep you away from it.
Address: M-20, Greater Kailash 1, Near M Block Market, New Delhi, Delhi-110048
Number: 078385 99227
[ Read: Hair Transplantation Centers In Delhi ]
7. Planet Of Hair Cloning
The Planet of Hair Cloning has some of the best hair experts and advisors from all over the country. No matter what you are looking for, as far as it is related to hair, this is the clinic you must visit. If you want hair weaving or hair bonding or even hair fixing, the professionals here promise to provide you with the best services.
Address: 254 A/1, Press Enclave Road, Opp. Max Hospital Saket,
Hauz Rani, Malviya Nagar, New Delhi, Delhi – 110017
Number: 098997 46489
8. Care Doctors India
At Care Doctors India, you will meet some of the most professional and well-experienced doctors who can treat hair loss problems in very less time. Not just that, they also provide you with excellent body hair transplant and other services you would definitely want to try. The prices here are affordable, and the quality of service is great.
Address: Rajendra Place, New Delhi, Delhi – 110008
9. Satya Skin, Laser And Transplantation Clinic
The Satya Skin, Laser and Transplantation Clinic offers you more than just hair loss treatments. It gives you great results within a short period, provided you follow their instructions and visit them according to the requirement. Most clients are satisfied with their services, and so will you.
Address: ED-59A, Pitampura, Madhuban Chowk, New Delhi, Delhi – 110027
Number: 011 – 23821212
How did you like this post? Have you visited any of these clinics for hair loss treatment in Delhi? Let us know your experiences in the comment box below.
Recommended Articles
The following two tabs change content below.