Top 10 Hair Rebonding Products Available In India
Hair re-bonding helps women achieve straight and manageable locks. In simpler words, it is one of the procedures that can help to make your hair straight, and enhance your appearance and attractiveness. Here-in, the natural bonds of the hair are broken and then rearranged in a way so that you may achieve straight hair.
This guide is a perfect one for women who desire hair re-bonding through various specialized products available in the market nowadays. Check it out!
Best Hair Rebonding Products in India:
1. Matrix Opti Care Range for Smooth and Straight Hair: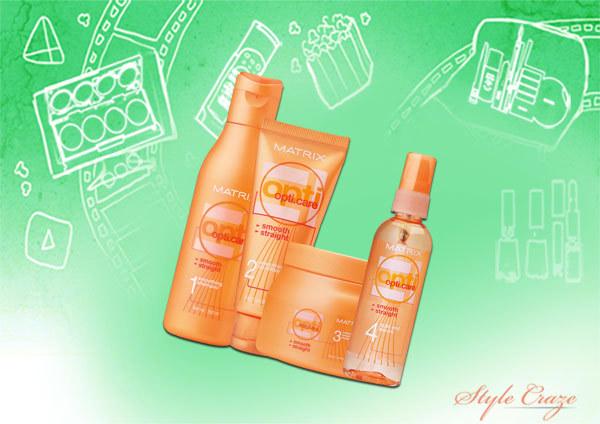 The ceramide treatment that Matrix uses makes this product different from others. It gives you smooth, straight and shiny hair. This range of matrix hair rebonding products helps in repairing damaged hair and is known to provide permanent results.


2. L'Oreal Professional X-tenso Range:
Along with the treatment of frizzy hair, the regular use of these Loreal hair rebonding products will ensure that your hair is deeply nourished and dryness treated. The Pro-keratin formula in these products makes them one of the top 10 rebonding hair products. Along with making your hair straight, it prevents it from breakage.


[ Read: Make your hair straight ]
3. Schwarzkopf Strait Styling Strait Treatment:
One of the major benefits of this rebonding hair products is that it is long lasting. It leads to permanent hair straightening for about 8 months along with rendering a smoothness and shine that you will love. It nourishes the hair as well as adds volume.


4. Shiseido Crystallizing Straight Cream H1 and H2:
Along with hair re-bonding, this is one product that works towards the good health of your hair. No matter how frizzy, curly or wavy your hair is, this product definitely gives you straightened results. The two step formula is one of the best ones for permanent hair straightening.


[ Read: Shiny hair ]
5. Schwarzkopf Glatt (Pouch):
For straight hair that looks natural, this is the ideal product to opt for. Softness and smoothness are some of the dual benefits of using this re-bonding product. No matter how frizzy the hair, this is going to give you the straightness that you desire. The keratin care complex provides strength to the hair whereas the wheat-based care complex helps in adding shine.


6. Streax Pro Hair Straightener Intense Cream: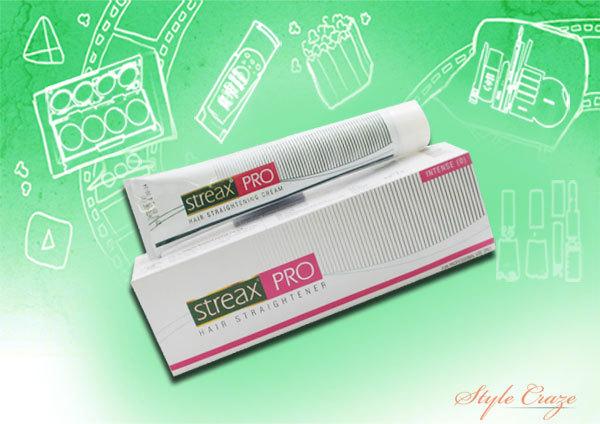 There are organic ingredients in this product that make it safe for use as a re-bonding option. Along with a silky texture, it gives protection as well. The water resistant benefit makes it easy for it to condition the hair as well.


7. Wellastrate Straight Kit for Re-bonding:
There are two tubes in the kit of this re-bonding product. One is a cream and the other is a neutralizer. For those who are looking for a permanent solution for hair straightening, this product is a perfect choice. The kit contains a booklet that guides you perfectly.


[ Read: Tips For Healthy Hair ]
8. Matrix Natural – Soft Straight Service:
Along with ingredients that give you permanent solutions and keep your hair straight, there are a lot of anti-breakage benefits in this product. It also makes the hair strands soft, shiny and smooth.


9. Wella Professional Straighten It:
Wella is one of the famous brands, known for its specialized hair care products and Straighten It is definitely one of them. Using this product in the right way will give you permanent straightening effects on the hair.


10. Matrix Opti Care Intense Smooth and Straightening Hair Mask:
Applied as a hair mask, this is one product that gives permanent results as far as hair straightening is concerned. Along with this, it clean and nourishes the hair as well and maintains its overall health. It also makes your hair shiny and manageable.


[ Read: Black Hair Care Tips ]
*Subject to Availability
Have you tried any of these hair rebonding products? Let us know in the comments section below.

The following two tabs change content below.

Latest posts by Deepika Goenka (see all)