6 Best Hair Rebonding Products To Get Silky And Straight Hair
Achieve glossy, smooth, and lustrous hair with these effective formulations.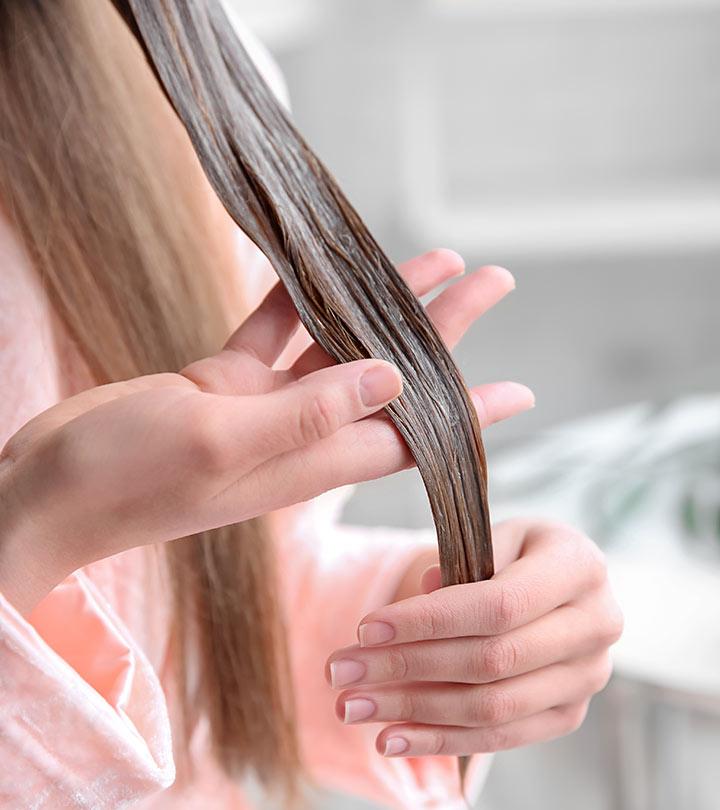 Thanks to Hollywood hotties like Kim Kardashian, poker straight hair is making waves across the world. Everyone's running to salons to get straightening treatments and Brazilian blowouts. But, hold on! If you dream of having sleek straight hair, here's something that can help you fulfil it – hair rebonding products. These DIY kits come with a straightening cream and a neutralizer. These rebonding products break the structure of curly hair permanently, thus making it straight. A neutralizer re-fuses the bonds in your hair and gives it a naturally straight look. Check out the best rebonding products available on the market right now in the list below.
Note: You need to touch up this treatment for the new hair growth every 3 to 6 months.
What Is Hair Rebonding?
In this chemical process, the natural bonds in your hair are broken with the help of a straightening cream. A neutralizer is then used to rebond the structure of this hair. The altered hair bonds straighten the hair. If you want to know more about this process, click here.
Now that you know how hair rebonding is done, let's check out the 6 best hair rebonding products available in the market right now.
Top 6 Hair Rebonding Products To Get Silky And Straight Hair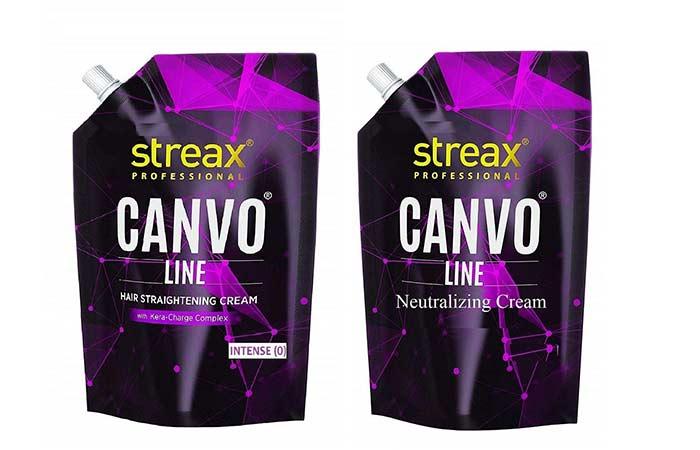 This intense formula is infused with organic silicone solvents with strengthening, protecting, and water-resistant features. It conditions and strengthens hair bonds. It works effectively on the complex structure of hair, giving it a straight look with silky feels. It also softens the hair and straightens it, making it healthy.
Pros
Easy to use
Non-messy
Non-irritant
Great for home use
Little product goes a long way
Cons
2. Schwarzkopf Strait Glatt Straightening Kit
Schwarzkopf Strait Glatt Hair Straightening Cream straightens even the frizziest of hair, making it soft and manageable. The special keratin-care complex in it strengthens the hair fibers. It is designed to straighten naturally curly, frizzy, or wavy hair permanently. It also contains a wheat-based care complex that leaves your hair looking soft, silky, and shiny.
Pros
Improves hair texture
Strengthens your hair
Tames flyaways and frizz effectively
Adds shine to your hair
Cons
Can dry out your hair initially
Matrix Opti.Straight Conditioning Straightening System is an in-salon permanent hair straightening product. It not only gives perfectly straight results but also nourishes and conditions your hair. This product's unique Auto-Control Technology stops the straightening process the moment your hair has straightened completely. This ensures that your hair does not get over-processed and damaged. Another feature that adds to the goodness of this product is the fragrance. It helps neutralize the ammonia odor to give out a pleasant floral fragrance. Opti.Straight is available in two different strengths based on hair type: 'Normal,' which is ideal for fine, wavy, and frizzy hair, and 'Resistant' for thick, curly, and frizzy hair.
Pros
Contains moisturizing ingredients
Easy and quick to work with
Cons
The product might be heavy on hair.
L'Oreal Paris X-tenso hair rebonding set makes your hair smooth and manageable and reduces frizz. It works best on naturally resistant hair. This two-step permanent straightening system includes a smoothing cream and a neutralizer that are used to straighten your hair permanently. It gives your hair a salon-straightened look that lasts for more than 5 months. It volumizes, nourishes, and strengthens your hair.
Pros
Tames flyaways
Natural-looking straight hair
Provides intense shine
Cons
You need to use a flat iron regularly to maintain the straight look.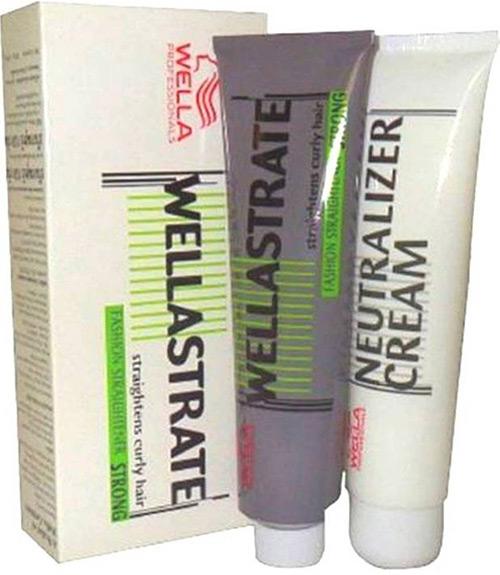 This straightening kit comes with a cream and a neutralizer. The new improved formula ensures ideal structural balance for much stronger and healthier hair. It increases your hair's capacity to retain moisture. It also prevents your hair from drying out. This dermatologically-tested product is safe for all hair types.
Pros
Tames frizz
Suitable for curly hair
Adds shine to your locks
Cons
Contains too many chemicals
Availability issues
Berina Pro Straight Hair Rebonding Cream And Neutralizer set is created especially for curly hair. It reduces frizz, leaving your hair smooth and silky. It makes your hair more manageable. The straightened hair remains smooth and untangled for days. This straightening cream straightens even the curliest of hair while retaining its shine.
Pros
Relaxes curls
Hydrates hair
Requires very little product
Tames unruly hair
Cons
A little greasy
Expensive
Now that you know which are the best hair rebonding products, available on the market, it's time to check out a few points that you need to consider to find the most suitable products for your hair. Check them out below!
Things To Consider When Buying Hair Rebonding Products
The best way to find out everything about any product is by checking its ingredients. Scanning the ingredients list is necessary as it can help you avoid allergic reactions and side effects. So, if your skin is sensitive, don't ever skip the ingredients list. The common ingredients included in these products are:
Keratin: Keratin is a form of protein that adds elasticity to the hair. It ensures that the straightening effect lasts a long time.
Cyclopentasiloxane: It aids fast evaporation of the product and protects your hair color.
Wheat Protein: Hydrolyzed wheat protein helps in making your hair smooth and strong.
Argan Oil or Aloe Vera: These two nutritional additives supply hydration to the hair and keep its shine intact.
Acrylic Acid: This is a cross polymer that helps in balancing the moisture levels.
Cetrimonium Chloride: Prevents microorganism colonization in the hair.
At times, the potential side effects of hair rebonding products cannot be judged on the basis of the ingredients used in them. Therefore, it's recommended to go through user reviews to know about any adverse effects.
Hair rebonding products contain reasonable amounts of ammonia and artificial fragrances. Therefore, it's suggested to use the products in a well-ventilated area to avoid  breathing issues or watery eyes.

Recommended Articles:
The following two tabs change content below.