Top 10 Hair Salon Products in India – 2023 Update Is dry hair and unmanageable hair annoying you?  Well, it is quite common especially with the winter season around. Hair become very dry resulting in itching, hair fall and split ends and we begin wondering how to grow thick hair again?
Do not panic!! Here is your solution. Maintaining beautiful and healthy hair is an arduous task in modern times. With pollution and with our unhealthy lifestyles it is sure to show damaging and disastrous effects on our hair.
So this calls for special efforts to be taken on our part to nourish and maintain the health of the hair regularly. Hence, we always want the best solutions for it. But getting salon style hair every day and that too by sitting at home is really difficult as we do not have any idea about how the expert salon professionals manage to do it. What about taking a peek into their secrets today? Here is a compilation of top 10 salon hair products that make our hair gorgeous in minutes.
The Best Hair Salon Products:
When it comes to giving a great hair nourishing treatment to the clients, salon professionals mostly rely on Kerastase Elixir Ultime. Being rich in oleo-complexe (a rich blend of maize oil, pracaxi oil, camellia oil, and argan oil), it can be applied both before and after styling to all types of hair. The award-winning product is considered as one of the most versatile oil formulas that can strengthen hair and make it silky smooth all at once.

Price at the time of publication: ₹3340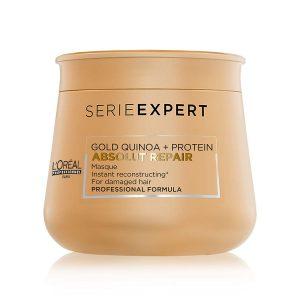 L'Oréal Professionnel Serie Expert Absolut Repair Masque treats the damaged hair and keeps hair hydrated. It provides deep nourishment and makes hair smoother and stronger. It is ideal for damaged and weakened hair. This masque strengthens the hair, reconstructs and protects it.
Price at the time of publication: ₹860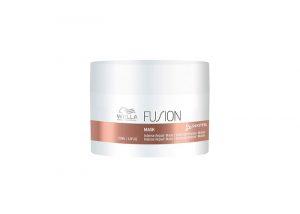 Wella Professionals Fusion Intense Repair Mask is formulated to repair and protect damaged hair. This hair mask intensely nourishes the hair, leaves the hair smooth and more resilient. The silk amino acid and micronized lipids penetrate deeply into the hair, repairs the inner cell structure, and lock the moisture.
Price at the time of publication: ₹860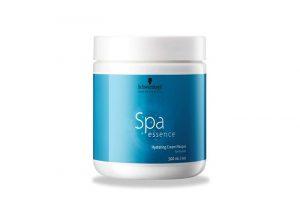 Schwarzkopf Professional Spa Essence is formulated especially for dry and rough hair. It softens the hair and keeps it hydrated. The spa essence is infused with hydro keratin that boosts hair's moisture level. It is effective in providing hair and scalp treatment. The creamy texture reaches deeply into the hair cortex and repairs the damaged hair.
Price at the time of publication: ₹567
L'Oréal Professionnel Serie Expert Absolut Repair Shampoo provides 13x resistance to hair damage. The shampoo deeply nourishes, conditions, and repairs damaged hair. On regular usage, this shampoo makes hair strong, smoother, and softer. The shampoo is ideal for women.
Price at the time of publication: ₹695
Each month, lots of people visit salons to improve the texture of their hair and this innovative texturizing powder helps stylists to make their dream come true. The best thing about this L'Oreal Professional product is that it suits all types of hair and can be used both individually as well as along with other hair care products. It can give hair a wonderful texture and volume without weighing it down.
Price at the time of publication: ₹13.99
Osis+ Upload Hair Styler is one of the most admired hair styling products that are used in salons. It is an inventive lifting volume cream launched by the Schwarzkopf Professional to help stylists come up with new hairdos for each of their clients every day. It conditions hair properly and boosts its volume right away without weighing it down. The medium style control feature of the cream is absolutely perfect for heat drying.

8. L'Oreal Professional Absolut Repair Cellular Powercell Repair:
Powercell Repair from the Absolut Repair Cellular range of the L'Oreal Professional is highly appreciated by salon professionals as it works as a magical solution for people with extremely damaged hair. The lactic acid content of the product helps in restoring the inter-cellular connection of very dry hair strands, which eventually boosts their strength from inside and makes them stretchy.
This exclusive color freeze treatment from Schwarzkopf Professional is the first choice of most of the salon professionals. It claims to be the first personalized BC Bonacure Hair therapy for color-treated hair that helps hair stylists to take specific care of the hair of their clients in a more efficient manner. The product can seal the facade of the colored hair and restore its glittering pigments so that the color lasts longer and the shine remains intact.

Price at the time of publication: ₹14.7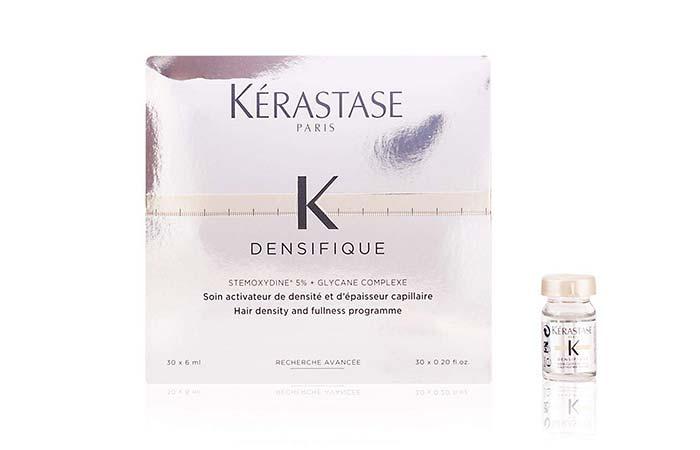 Another super effective salon hair product that should be included in this list is Kerastase Specifique Lotion Densitive GL. It is made of gluco lipid and arginine which are known to stimulate the roots of the hair, increase blood circulation throughout the scalp, prevent scalp itching, and revive hair fibers. Those who have very thin hair should be treated with this Leave-In Treatment spray as it can densify the hair by adding surface and body to it.

[ Also Try – Toppik Hair Building Fibers ]
*Subject to Availability
Now that you know which are the best salon products, it's time to explore some of the key points to consider when buying any of them. Check out the buying guide given below.
Things To Consider When Buying Hair Salon Products
Before buying any professional salon product, make sure it contains enough moisturizing ingredients. Moisture and hydration are needed by all types of hair. Look for ingredients like vitamin E, argan oil, almond oil, and shea butter in the hair care product you wish to buy.
Different hair salon products are manufactured to meet specific hair needs. Therefore, it's necessary to know what exactly you want from the product. The best way to identify your hair needs is by narrowing down your hair type, hair issues, and texture. So, if you have curly, dry, and frizzy hair, look for a product that will moisturize your hair and tame frizz.
The effectiveness of any product can be judged by the ingredients used in it. Therefore, always go through the ingredients list. It is recommended to go for products made with natural or organic ingredients such as neem, aloe vera, shea butter, essential oils, vitamins, etc., rather than going for artificial or synthetic additives.
Chemical additives can destroy your hair and scalp's natural composition by disturbing their pH and natural hair oils. This can lead to hair concerns like hair fall, dandruff, dryness, inflammation, and allergic reactions.
Have you tried any of these hair products at your home? Let us know by leaving a comment below:
Frequently Asked Questions
How often should I use hair salon products to maintain healthy hair?
All the hair salon products can be used twice or thrice a week to maintain healthy hair. However, you may want to follow the directions on the label for each product.
How do professional hair salon products differ from those available in regular stores?
The quality of the ingredients used in formulating a salon product can be different from those available in regular stores.
Do hair salon products have any special application techniques to achieve optimal results?
No. Hair salon products do not require any special application techniques. You may follow the directions on the label.
What should I do if I experience any adverse reactions to hair salon products?
You may want to stop using the product if you experience any adverse effects. If the reactions persist, consult a doctor as soon as possible. Sometimes, certain ingredients present in hair salon products may not be suitable for all. So, it is best to always do a patch test before starting to use them.
Recommended Articles