Hair Spa: Benefits, Treatments, And DIY Steps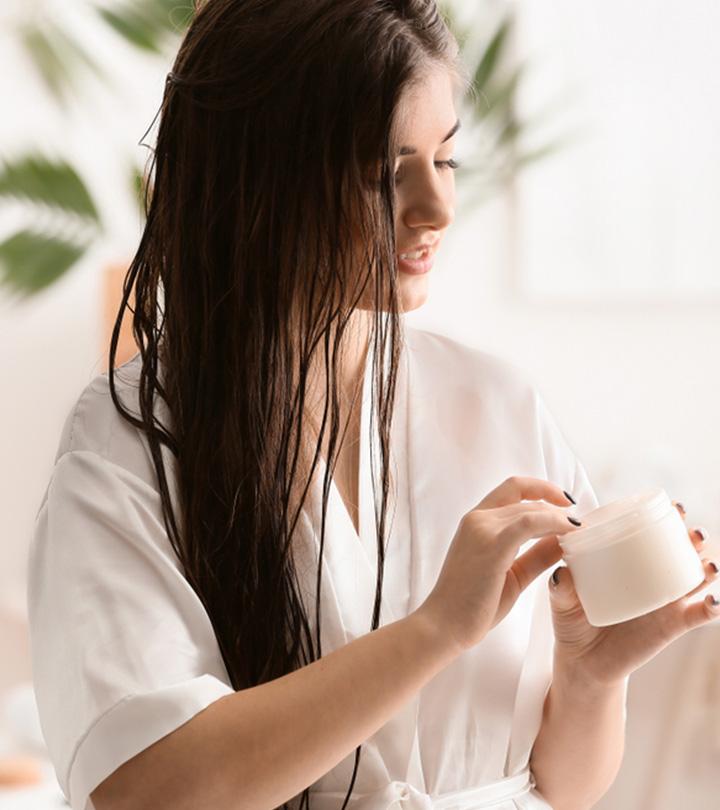 A hair spa is a rejuvenating hair treatment. Whether your hair is dry or oily, breakage-prone, or damaged, a hair spa can help. It also can help treat hair fall. You may have unmanageable and damaged hair, but a hair spa can leave you with silky smooth rapunzel locks. Here, we have included more about hair spa and its benefits, along with a DIY tutorial to try it at home. Keep reading!
What Is A Hair Spa?
A hair spa is a relaxing and soothing hair care treatment offered by salons to revitalize hair. It improves hair texture and appearance and makes your hair soft, smooth, and shiny. It reduces the detrimental effects of pollution, weather, dirt, and UV rays on hair. It transforms dry and brittle hair into hydrated, beautiful tresses.
Here are some of the advantages of a hair spa treatment.
Benefits Of A Hair Spa
Regulates sebum production
Conditions the hair and scalp to prevent dryness
Rejuvenates dry, brittle, rough, and thinning hair
Reduces hair loss
Stimulates hair growth
Cleanses the scalp and prevents dandruff
Improves hair and scalp health
Unclogs pores and removes product residue and dirt from the scalp
Increases blood circulation
Repairs damaged hair
There are many treatments offered at hair spas. We have listed them below.
Treatments Available At Hair Spas
Hair Growth Treatments: Hair loss is a prevalent problem and may affect an individual's mental state. Hair spas offer hair growth treatments that reduce or treat hair loss and its causes. They also may promote hair growth.
Deep Conditioning Treatments: These treatments are meant for dry and brittle hair. They use masks and packs filled with hydrating ingredients to rejuvenate and moisturize your hair strands.
De-stressor Treatments: Stress is among the major causes of hair loss issues like alopecia and telogen effluvium (1). Stress increases free radical production and leads to hair loss due to oxidative damage. Hair spas offer de-stressor treatments that keep you relaxed, potentially reducing hair loss.
Dandruff Treatments: Dandruff affects about 50% of the general population (2). It is primarily caused by Malassezia furfur. It may even cause hair loss and scalp inflammation if left untreated. Hair spas offer anti-dandruff treatments that use antimicrobial and antifungal ingredients to cleanse and protect the scalp.
Chemical- And Color-Treated Hair Treatments: Regular use of chemicals, hair colors, bleach, and other styling treatments can leave hair damaged and dry (3). You may opt for this treatment at a hair spa to revitalize and fortify your damaged hair strands. These treatments undo the damage done to your hair by chemicals and colorants.
Smoothing Treatments: This treatment is for those who have to deal with frizz, static, and flyaways. Frizz occurs due to the interfiber friction within the hair shaft (3). These smoothing treatments leave hair silky smooth by diminishing frizz. They reduce the interfiber friction and soften the hair strands.
Hair Restoration Treatments: Regular grooming habits, pollution, dirt, and sun exposure leave hair dry, dirty, damaged, and weakened (3). Sun exposure may also lighten your natural or added hair color. You may opt for these treatments if you feel your hair is damaged beyond repair.
Aromatherapy: Aromatherapy is an effective way to stimulate hair growth (4). Many hair spas today offer aromatherapy treatments that include beneficial essential oils. These treatments stimulate your hair follicles and also leave you feeling calm and refreshed.
Massage Therapy: Massaging the scalp increases blood flow and may increase hair thickness (5).
These are the various treatment options a typical hair spa at a salon offers. But what if you are unable to head to a salon? Can you achieve similar results from home?
How To 'Hair Spa' At Home
Destress: The first step in creating a hair spa at home is removing anything that can stress you out. These include all distractions or causes of stress, including a work environment. You may also take the day off and turn your phone and laptop off. If you are a stay-at-home mom, you may leave the kids with your husband or a babysitter. Let someone else do the meal planning or the chores for the day. Just sit and relax. Allow your shoulders to fall loose as you listen to some music that makes you happy.
Hair Oil Massage: Massage your scalp with hair oil. You can warm the oil a little (ensure it is not too hot). You may apply it to the scalp in circular motions with your fingertips. Apply slight pressure without being too hard. Keep massaging for about 10 minutes and allow the oil to soak into your scalp and hair.
Hair Mask: Apply a hair mask. You may choose one that caters to your specific hair issues. You may make one at home or buy one from a nearby health store or online. Apply the hair mask to your hair and relax. Allow it to soak in for about 15 minutes.
Hot Towel: Warm a towel and wrap it around your head. The heat from the towel opens the scalp pores and allows the nutrients from the oil and the mask to penetrate the skin. Leave the towel on for about 5 minutes.
Hair Cap: Put on a hair cap (or a shower cap) before the heat dissipates. The cap keeps the pores open for a longer time. Leave the cap on for 10 to 15 minutes.
Massage: Remove the cap and massage your scalp again. You may focus more on the areas with any hair fall. Massage your scalp for 10 minutes.
Wash Hair: Wash your hair with warm water and a gentle shampoo. Massage throughout the process to remove any dirt or product build-up from the pores. Massaging also stimulates your hair follicles.
Condition Hair: Rinse your hair with warm water and apply a revitalizing hair conditioner. Leave it on for about 2 to 3 minutes and wash with cold water. The cold water seals the pores that are now filled with moisture.
While a hair spa looks quite appealing, it (DIY or otherwise) does have a few downsides.
Disadvantages Of A Hair Spa
Hair spa can impact one's hair color. The spa treatments can fade artificial hair color and make hair look dull. This can be remedied by using color-friendly products and ingredients.
The cost of a hair spa ranges from 50$ to 200$, depending on the salon. The treatment may not be as cost-effective as you would need at least two sittings a month. You can avoid this expenditure by trying a DIY hair spa at home.
Salon hair spa treatments tend to use chemicals and other ingredients that may harm your hair. A DIY hair spa is ideal, as you get to choose your own ingredients.
How Long Does A Hair Spa Last?
This depends on the treatment you select. A hair spa treatment usually lasts for about an hour. You can opt for a full day spa treatment that treats all hair issues or a specific treatment that caters to your particular hair issue. If you are going for a DIY hair spa, what you do is totally up to you.
Conclusion
You will notice a transformation in your hair appearance and health by adding a hair spa treatment to your hair routine at least twice a month. Your tresses can go from being dry, faded, and breakage-prone to soft, smooth, silky, hydrated, and healthy. The best part is – you can achieve similar benefits from the comfort of your home at a fraction of the cost! Get your DIY hair spa done today!
Recommended Articles
Sources
Articles on StyleCraze are backed by verified information from peer-reviewed and academic research papers, reputed organizations, research institutions, and medical associations to ensure accuracy and relevance. Read our editorial policy to learn more.
The following two tabs change content below.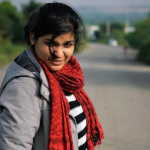 Anjali Sayee is a writer and an introvert. From studying Aeronautical Engineering and wanting to design her own airplane to writing articles on hairstyles, she has been on quite a journey. She believes that hair is one of the key factors that define a woman's personality. To quote her, "What's the first thing they do in the movies to show a personality change? Change the hair – because it has a life of its own." She's here to help you find the hairstyle you need. This bookworm is a self-professed Wholocker, a talented drummer, and an amateur photographer.