Top 10 Hair Transplantation Centers In Delhi
With its fast-paced lifestyles, fast food culture and extremely stressful careers, Delhi is a hot bed of male and female pattern baldness or alopecia which is an affliction that can take on such immense proportions that it becomes quite impossible to restore hair by any other means apart from hair transplantation. This list of the top ten clinics and specialists performing hair transplantation procedures should be of much help to many of you in Delhi.
Specialists And Clinics For Hair Transplant in Delhi:
1. Adhi India:
With a nationwide presence, Adhi India is a super specialty chain of clinics that are hard to beat. With an extensive background in cosmetic treatments and surgery for hair and skin ailments, the experts at Adhi India have achieved much fame for their efficiency in surgical procedures such as hair transplant, and are growing exponentially. Scan through the official Adhi India website for your very own Delhi outlet. This is definitely where you can get the best hair transplant in Delhi.
2. Dr. Shakti's HHY:
This veteran in hair transplantation in Delhi has worked with renowned cosmetic surgeons from all over India and is working as an independent hair transplant surgeon for many years now. Specializing in Follicular Unit Extraction and Follicular Unit Transplantation, Dr Shakti is a force to reckon with.
[Read:Chandigarh Hair Transplantation]
3. Natural Hair Transplant Clinics:
This chain of hair transplant clinics across India has a presence in Delhi that is appreciated for its high success ratio. With many years of experience in hair transplant surgery, Natural Hair Transplant Clinics are a welcome addition to Delhi's cosmetic surgery industry. Go through the website to find the experts from Natural Hair Transplants available in Delhi.
4. Provelus Hair Transplant:
Provelus Hair Transplant is a dedicated hair transplant facility based in Pusa Road, New Delhi. The team of experts at the Provelus Hair Transplant under the leadership of Dr. K.B. Goyal has performed innumerable successful hair transplant procedures. Talk to a consultant at this renowned facility to know more and there's a good chance you will be having a safe and effective hair transplant procedure at Provelus performed by Dr. K.B. Goyal and his team.
5. Dr A's Clinic:
This state of the art hair transplant and cosmetic surgery facility has gained much repute in Delhi because of its high success ratio. Experts in the Follicular Unit Extraction method of hair transplantation which is clinically less invasive and more effective, Dr. A's Clinic is an established name, on the basis of merit and performance alone.
[Read:Best Hair Transplantation Centers in  Hyderabad]
6. Berkowits Hair and Skin Clinic:
This super specialty clinic for surgical and non-surgical beauty and hair treatments is well equipped to carry out effective and safe hair transplant procedures. The team of experts at this state of the art facility are well armed with high credentials and equally long years of experience in the craft of hair restoration and transplantation. Berkowits is indeed a trusted name worldwide.
7. Aravali Clinic:
Well versed in the Follicular Unit Transplantation and Follicular Unit Extraction methods of hair restoration, the experts at Aravali Clinic have many years of experience and a high success ratio to boast of. A hair transplant procedure at Aravali Clinic in Delhi could be expensive according to the extent of baldness. However, it is well worth your money.
[Read:Kolkata Hair Transplantation]
8. AK Clinics:
This group of hair clinic franchisees has outlets across Maharashtra and Karnataka. With a group of well-trained hair transplantation experts and a vast knowledge base in the newest innovations in hair transplant technology, AK Clinics is well equipped to handle a safe and effective hair transplant procedure.
9. Empathy Laser Clinic:
This state of the art hair clinic specializes in invasive and non invasive treatments for hair growth and restoration. The hair transplant surgeons at Empathy Laser Clinic have many years of safe and effective hair restoration procedures to boast of. With a high success ratio, Empathy Clinic is a good bet for an effective hair transplantation surgery.
[Read:Chennai Top Hair Transplantation Centers]
10. Hair and Senses:
This super specialty hair clinic located in Delhi is well equipped with expert surgeons, extensive knowledge and vast experience in the craft of hair transplantation. Refer to the website below to gather further information and the necessary contact details to set up an appointment.
So this is our list of the hair transplant clinics in Delhi. Do let us know if you have another to add to this list. Leave us a comment!
Recommended Articles:

The following two tabs change content below.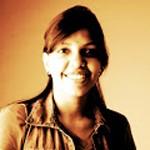 Latest posts by Shruti Goenka (see all)