Top 10 Hair Transplantation Centers In Kolkata
Kolkata is not the city of afternoon siestas and a slack work culture anymore. Like the rest of the country, Kolkata is picking up pace and piling on the stress which is the primary reason behind premature baldness. However Kolkata does not lack fine hair transplant clinics and efficient experts, this list of top ten clinic and specialists for hair transplantation should help you see that.
Top Clinics And Specialist For Hair Transplant in Kolkata:
1. Dr. Arindam Sarkar's Cosmetic Surgery Clinic:
Dr. Arindam Sarkar is a cosmetic and plastic surgeon with many years of experience and extremely high credentials. This former national scholar is a master at his craft; schedule a consultation and you have definitely found the right path to gaining back your lost hair. This is where you can get the best hair transplant in kolkata without a doubt.
2. Dr.  Manoj Khanna's Cosmetic Surgery Clinic:
Dr. Manoj Khanna is a stalwart in the field of cosmetic surgery and hair transplants. Dr. Manoj and his team have successfully treated 2500 cases and still counting. With a strong celebrity client base and a reputation as an effective cosmetic surgeon in India and abroad, Dr. Manoj is definitely your best bet for an effective hair transplant procedure.
[ Read: Hair Transplant Pune ]
3. Prem Laser and Cosmetic Surgery Clinic:
Prem Laser and Cosmetic Surgery Clinic was founded and is currently run by Dr. Maneesh Sonthalia (MBBS, M.S.M. Ch.), much acclaimed plastic surgeon in Kolkata. Using the Follicular Unit Extraction method and Strip method for hair transplant surgery, Dr. Maneesh has ensured a high success ratio.
4. Aesthetica:
This state of the art cosmetic and plastic surgery clinic has a team of successful cosmetic surgeons working under their banner. Book a consultation, do thorough background checks on the in house doctors available and it's quite likely you may find the correct surgeon to handle your hair transplant procedure safely and smoothly.
5. Kaayakalp Cosmetic and Laser Surgery Clinic:
This super specialty cosmetic surgery clinic is well equipped to effectively deal with your hair transplant and restoration needs. Kaayakalp uses the newest techniques and methods in hair transplantation and are consistently striving to better their success ratio. The experts at the Hair Transplant Unit at the Kaayakalp Clinic would be pleased to answer all your queries about hair transplants and the methods they practice so don't stop yourself from booking a consultation.
[ Read: Hair Transplant Chandigarh ]
6. Dr. Batra's:
Dr. Batra's is a name almost everyone knows of and for good reasons. Originally specializing in homeopathic treatments for hair loss and other skin ailments, Dr Batra's has now moved on to a variety of modern techniques such as hair transplantation and has excelled in this sphere too.
7. Dr Gautham Basu at Park Clinic:
Dr Gautham Basu is a successful hair transplant surgeon at Park Clinic located at Circus Avenue, Kolkata. Book an appointment with this experienced hair transplant expert and there are high chances that Dr. Gautham could meet your needs.
Address: Park Clinic, 6TH Floor, Room No 4, Gorky Terrace, Circus Avenue, Kolkata
8. Dr Dipayan Ghara at Special Clinic:
With a high success ratio and years of experience in the field of hair transplant surgery, Dr. Dipayan Ghara is a name to reckon with. Dr Dipayan Ghara has a strong base in the conventional and newest methods of hair transplant so it's best to check out all your options to see what suits you best.
Address: P 231, Block B, Near Lake Town Girls School and College, Lake Town, Kolkata
[ Read: Hair Transplant Chennai ]
9. Dr Srinjoy Saha at Apollo Gleneagles:
Dr. Srinjoy Saha is not an acclaimed plastic surgeon at The Apollo Gleneagles Super Specialty Hospital for nothing-with a track record that is flawless and extensive knowledge in all fields of cosmetic surgery including hair transplant, Dr Srinjoy is well worth your time and money.
10. Cosmetic Surgery Kolkata:
Cosmetic Surgery Kolkata is an initiative run by acclaimed plastic surgeons Dr Souvik Adhikari and Dr Saptarshi Bhattacharya. These leading cosmetic surgeons based in Kolkata could very well take care of your hair transplant procedure and insure it is safe and effective.
So these are the best centers for hair transplantation in kolkata.

The following two tabs change content below.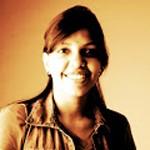 Latest posts by Shruti Goenka (see all)