Hair Weaves: Everything You Need To Know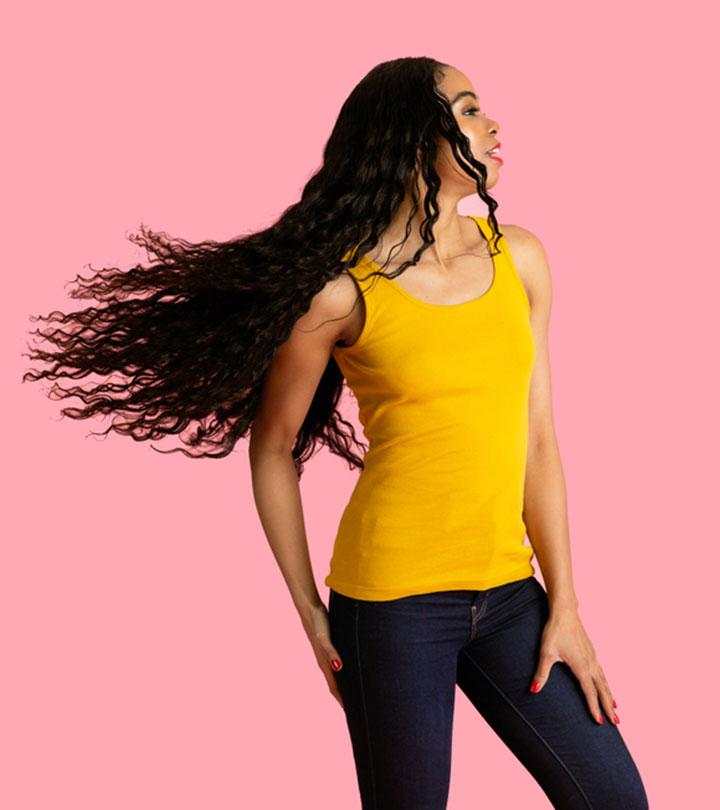 You want to sport a short and sleek bob one week and transition to long, flowing, and curly tresses the next. Sounds impossible, right? Wrong! It is very much possible – thanks to hair weaves. From sew-ins and glue-ins to drawstring and fusion weaves, you have endless options and styles to create a super hip look in no time.
Weaves and wigs are meant for protecting natural hair. If you have lovely curls and haven't given hair weaves a thought, this is the time. Read on to understand why weaves and extensions might be great for your hair.
What Are Hair Weaves?
Hair weaves are natural hair extensions and can be sewed, glued, or clipped to your hair. This is the easiest way to enhance your hairstyle and add volume and texture. Weaves may look like wigs, but they are different. Unlike wigs (that you can wear like a cap), weaves are sewn directly to your natural hair, much like an extension, to beautify it. You can change them easily to update your hairstyle every week! Scroll through to find out why you should give it a try.
The Benefits Of Wearing Hair Weaves
Weaves Are Low Maintenance: You may not find the time to style your hair every day. Weaves are a quick way to save your time. They are pre-styled. You just need to comb, clip, or tie it as per your preference. Compared to synthetic wigs, human hair wigs allow flexible styling and a natural look.
They Protect Your Hair: Sew-in weaves sit close to the scalp. They protect your natural hair from damage caused by heat, environmental pollution, wind, and extreme weather conditions.
You Can Experiment With Looks: Hair weaves allow you the flexibility to change your hairstyle every week or even after a few days! You don't have to worry about being stuck with a single hairstyle forever. This also allows you to experiment with looks before you plan to get a haircut. You may also color the human hair weaves for extra oomph.
Hair weaves are available in different styles and types, depending on how long you want your weave to last and the desired volume. Let's take a look at them.
The Different Types Of Weaves
1. Sew-in Weaves
It is a type of weave where hair wefts are sewn with hair to give a natural look. The natural hair is first braided and styled into cornrows, and then the wefts are sewed. These take time and are done by an experienced hairstylist. Sew-in weaves are low-maintenance and may last for several months.
2. Interlocking Weaves
This is similar to sew-ins. However, you do not have to braid the natural hair or style them in cornrows. In interlocking weaves, the hair weft is sewn to your loose hair. This adds volume to your mane, and the weaves are indistinguishable.
3. Glue-in Weaves (Bonding)
In this process, the hair wefts are glued to the natural hair, half an inch away from the hair roots, scalp, and hairline. Anyone can do this at home. However, you need to section the hair properly. It is low-cost, and you can change them frequently.
Now that you know about the different types of weaves in the following sections, we addressed a few common queries regarding hair weaves. Keep reading.
Best Types Of Weaves To Get
It depends on the type of look you want to achieve and your convenience.
You can opt for sew-in weaves, glue-in weaves, or interlocking weaves, depending on a few factors. If you want to go for a more natural look and keep the weaves for a few weeks or months, go for sew-ins and interlocking weaves. However, you need to go to the salon to get these installed.
If you are looking forward to a temporary change in your hairstyle and prefer DIY ways, go for glue-in weaves. You can easily attach glue-ins to your hair with a little practice and caution. Here is a tutorial for your reference:
How Long Does It Take To Attach Hair Weaves?
It may take 3-5 hours to attach sew-in and interlocking weaves. However, glue-in weaves may take around 1-2 hours, depending on your expertise.
How Long Should You Leave Your Weaves In For?
The duration depends on the type of weave. Most stylists will recommend keeping them for up to two months but may ask for regular touch-ups. However, glue-in weaves may last for 10-14 days, after which you can opt for another style.
Difference Between Weaves And Hair Extensions
All weaves are hair extensions, but not all hair extensions are weaves. Extensions are clipped, glued, or sewn to natural hair. They can be used to add a dash of color to your hair (with colored extensions) or increase volume and length. On the other hand, weaves are used mainly for specific requirements that pertain to volume, length, appearance, and protecting the natural hair.
Though weaves are low-maintenance, you need to follow precautions to maintain their overall appearance. Here are a few tips.
How To Maintain Weaves Properly
Always opt for high-quality weaves. You may go for either synthetic hair or natural human hair weaves. Ensure they do not shed.
Use products meant for weaves. This will help keep them smooth and shiny.
Go for regular touch-ups. Reach out to your stylist to maintain them.
Choose lightweight weaves. They do not pull down easily.
Always take expert help. Get hair weaves from a specialized salon that knows how to handle them.
Do not exceed the period. Change your weaves every two months or 15 days, depending on the weave type.
Avoid wearing them all around the year. Give some buffer time to your natural hair to let it breathe.
Maintain scalp hygiene. Otherwise, you may face issues like dandruff, product buildup, and hair breakage.
Want to know if there are any risks associated with weaves? Find out below!
Risks Of Using Hair Weaves
The risk factors depend on your weave type and installation process.
Sew-in and interlocking weaves that are sewed too tightly may pull the hair roots and cause hair loss.
Glue-in weaves that are attached too close to the scalp may affect the hair follicles and cause hair loss. Moreover, if not removed properly, glue-in weaves may cause hair breakage.
Moreover, poor scalp hygiene may increase your risk of product buildup and itching and cause hair fall.
The Final Word
Hair weaves are a great way to change your hairstyle. You may go for any type of hair weaves discussed in the article, depending on your style preferences. However, remember to follow good scalp hygiene and a proper hair care routine when you have them on to prevent major hair damage.
Frequently Asked Questions
Can you use sulfate shampoo on weaved hair?
No. It is not a good idea to use sulfate shampoo on weaved hair. Sulfate shampoos can dry out the extensions or weaves, cause frizz, and hair breakage.
How are hair weaves made?
Hair weaves are made of synthetic hair fibers or natural human hair. Natural human hair weaves are often made of Brazilian, Peruvian, Indian, Malaysian, and Eurasian hair.
Recommended Articles
The following two tabs change content below.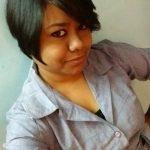 Ramona is a journalist-turned-content writer. She holds a Master's degree in English Literature and has been writing for the digital world for over five years. She specializes in writing for Skin Care. She has done a certificate course titled 'Dermatology: Trip To The Skin', offered by Novosibirsk State University. She believes that beauty begins with a good skin care regimen and is on a mission to eliminate all toxins from her routine. She helps and guides readers in selecting products and ingredients specific to their skin type/issue. When Ramona is not working, her books and passion for music, good food, and traveling keep her busy.