18 Best Hairstyles For Older Women Who Wear Glasses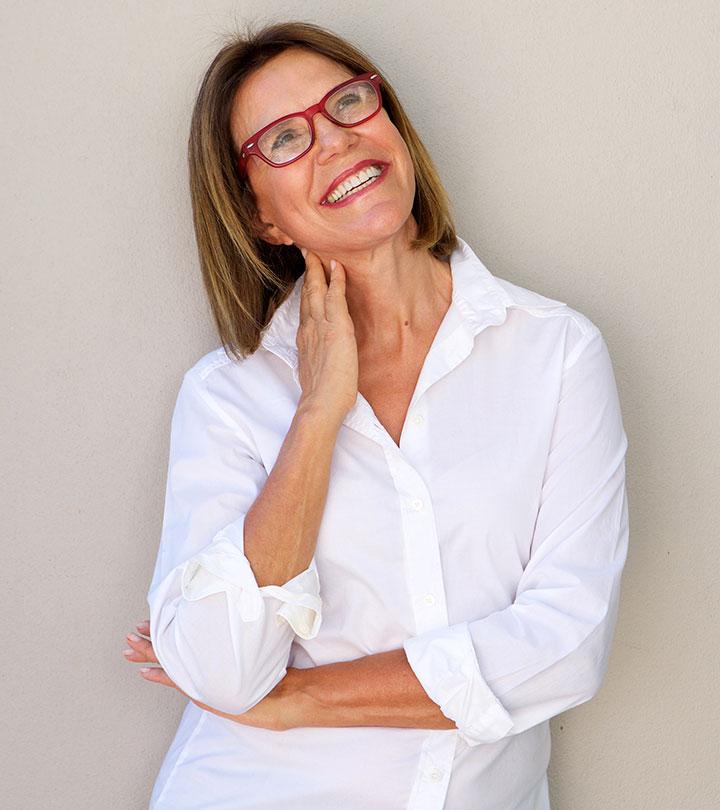 Glasses can frame your face and change the way your hairstyle looks. With the right hairstyle and glasses, you can slim down your face and accentuate or soften specific facial features. Moreover, the older you get, the more careful you have to be when styling your hair. To help you out, we have compiled a list of 18 hairstyles that work well with glasses. Check them out!
18 Best Hairstyles For Older Women Who Wear Glasses
1. Spunky Pixie
Keep it short and simple with this tapered pixie cut! Also, take note of how the bangs are textured. This is one great way to embrace those gray strands.
2. Classic Lob
When in doubt, go for the lob! That's right, the lob is one of the best hairstyles that suits all face and glass shapes.
3. Stylish Pixie
If oversized glasses are your thing, this pixie cut is perfect for you! The cut is short and does not make your hair look small the way long hair does.
4. Slicked Back Pixie
Is your hair growing out? You can make it look cool and fresh without any trimming. Apply some light-hold hair gel and brush your hair back. This will keep your hair out of your face, so you can show off those slick glasses!
5. Silver Fox Pixie
Embrace your grays with this foxy pixie cut. It is sure to make you feel youthful. If you want to take it a notch higher, try adding patterns to the shaved hairline.
6. Mohawk Pixie
Add a modern twist to a classic pixie by styling it in a mohawk. Did you know that bobs were cut this way back in the '20s? That's pretty modern for a vintage era!
7. Grown Out Pixie
You can try, but you can't stop smiling! That is what this inverted bob does to you. Take that stress buster to your hair and add some waves to it to calm you down. This is also the perfect way to add hints of blue to accentuate the grays in your hair.
8. Layered Lob
A layered bob is the easiest way to add volume and texture to your hair. I especially like that the top layer is a lighter brown, and it gets darker as you reach the final layer. It adds dimension to the bob.
9. Toned Shades
A light blonde at the top that bleeds into darker shades of blonde: this blonde dimensional look is ah-mah-zing! The light blonde locks soften the layers and help in framing your face beautifully.
10. Soft Colors
Blonde hair serves as a great canvas for all hair colors. And just because you have reached a certain age, it does not mean you should stop playing around with fun hair colors. This blonde bob done up in shades of baby pink and ginger is proof of that.
11. Asymmetrical Bob
Ladies, raise your hand if you've never wanted voluminous locks! I bet none of you raised your hand. All us women want are thick and luscious tresses. If you have short hair, get it cut in a graduated asymmetrical bob to add volume and a quirky touch to it.
12. Messy Pixie
Messy hair is an enigma on its own. So, it comes as no surprise that a messy bob makes for a killer look. This would be a perfect hairdo for those hot summer days when all you want to do is tie up your locks.
13. Stacked Bob
Back in the early 19th century, it was a trend to flaunt a deeply curved hairline curve. It's time to bring back that trend by sporting this stacked bob with a curved hairline at the back. The blunt bangs in the front will beautifully frame your face with the glasses.
14. Asymmetrical Wedge Cut
Whenever I see fine sand at the beach, I feel the uncontrollable urge to build a sand castle. The blonde locks of this bob make me feel the same way. If I had glossy hair like this, I would style it in a new way every day with lace braids, a faux-hawk, and what not!
15. Classic Pixie
The second I saw this image, it spoke to me. I have thin hair, and I had this preconceived notion that thin hair does look good when cut in a pixie. This hairstyle is giving me so much joy!
16. Long Sideburns
Channel your inner Elvis Presley for this hairstyle! Also, just look at the angle on this bob. It is PERFECT! If you are going to give up your long locks for bob, make sure it is the right one.
17. Thick Bob
Forget about getting the perfect girl-next-door hairstyle and say hello to the tomboy bob! The contrasting short layers at the back and chin-length hair in the front add a playful touch to this hair look.
18. Dimensional Pixie
There are two things that you can do to add oodles of dimension. First, get it cut in a layered pixie. Second, color it in multiple shades of one color (like this fiery red). Trust me, all eyes will be on you when you sport this look.
What's your favorite hairdo from this list? And which color would you love to experiment with? Comment below and let me know!
The following two tabs change content below.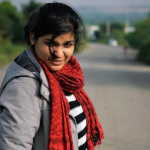 Anjali Sayee is a writer and an introvert. From studying Aeronautical Engineering and wanting to design her own airplane to writing articles on hairstyles, she has been on quite a journey. She believes that hair is one of the key factors that define a woman's personality. To quote her, "What's the first thing they do in the movies to show a personality change? Change the hair – because it has a life of its own." She's here to help you find the hairstyle you need. This bookworm is a self-professed Wholocker, a talented drummer, and an amateur photographer.