Top 30 Hairstyles To Cover Up Thin Hair
Not all of us are blessed with thick and luscious hair; some have fine and thin locks too. Thin hair often looks flat and limp. Don't feel sad if you're one of those women with thin hair. In fact, thin hair is manageable and malleable as well. Fine haired ladies can select from a variety of styles that can add life to their flat and lifeless tresses. With the right hairstyles and proper haircuts, you can achieve the illusion of thickness for your fine tresses.
Now, there are a variety of hairstyles that work wonders in disguising your thin hair, which we'll get to in a minute. Let's first look at the initial steps that you can take to deal with your fine textured hair. There are a ton of tips and tricks that you can try out that will help counteract the thinness of your hair.
Tips And Tricks To Help Cover Up Your Thin Hair
It's Time To Go Light: When you have dark hair, the pale skin of your scalp looks more prominent under your thin hair due to the sharp contrast in colors. So the best course of action to take here is to go a couple of shades lighter than your natural hair color. The lighter shade will make your scalp look less visible and offset the thinness of your hair. Another great way to add more depth and dimension to your hair and make it look voluminous is to go for highlights and lowlights.
Chop It All Off: If you're hanging on to your long locks thinking they are somehow making your hair look not as thin textured as it actually is, you're wrong. In fact, those extra inches are just weighing your hair down and making it look even thinner. So, chop off those tresses and be amazed by how much healthier and full of life your short hair looks! Go a step further and get it cut in layers to add more volume to your hair.
Mousse Is Your Best Friend: Hair mousse is designed with the express purpose of adding volume and bounce to your hair. So, it's a great idea to invest in a good one. I would recommend Joico Joiwhip Form Hold Design Foam- Mousse Design as it not only adds oodles of volume to your hair but also calms frizz down and adds shine without making your hair stiff.
Brush It Off: A blowout is the best way to give your thin hair that sexy volume that you so desire. When blowdrying your hair, use a round brush to pull your hair up and in the opposite direction (hair on the right side of your head should be brushed towards your left and vice versa). This will give your thin hair all the volume that it needs and make you look like a bombshell at the same time!
Learn To Love Headbands: You will be surprised to see how far a simple scarf tied around your head or an elasticated headband can go in disguising the thinness of your hair while making you look totally cute.
Now that you're burdened with this glorious knowledge of how to work with and maintain your thin hair, let's get to the fun part and look at all the trendy hairstyles you can sport!
Top 30 Hairstyles For Thin Hair
Fake fuller and voluminous locks with these 30 easy and pretty hairdos. You'll absolutely love your thin hair after going through these hairstyles.
1. Side Waves
Adding some volume to your thin hair is not that difficult. It can be by simply curling your hair or slipping the rollers in. Adding a few curls to your hair can instantly make your hair look full of volume and texture.
So wear your hair wavy with a side partition. You can even ask your hair stylist for uneven bangs. Oh, and don't forget to spritz some hairspray once you're done with the styling, else your curls will fall out, leaving you with your thin hair.
Quick Tip: Whenever you curl your hair, do remember that the slimmer your face is, the thicker your curls should be.
2. Crown Braid
Braiding your hair around the crown is the best way to portray your unique style and give the appearance of thick hair.
You can also wear your braided updo with thick bangs, making it appear like you have more hair to play with.
[ Read: Stylish Hairstyles For Long Thin Hair ]
3. Untamed Waves
Most often, we get to see waves that are quite neat and uniform. But this time, step away from the regular style and wear your unruly waves gracefully. The waves add plenty of volume and loads of texture to your hair, making it appear thick and bouncy.
The style goes well with medium or long hair, and with any face shape too.
4. A Messy Bun
If you have thin and fine hair, a messy bun can turn out to be the perfect go-to option for you. Messy buns are easier to create, and look incredibly classy, professional, and stylish. A messy bun makes you look smart and casual all at once.
5. Dip Dyed Braid
Sometimes, covering up your thin hair can be as simple as giving people something better to notice. Highlighted hair, along with a random braid, can help you look stylish. It looks great if you have medium or long hair.
You can also add a boho theme to your hair to gain a lot of volume and texture.
6. Choppy Bob
A simple bob with chopped layers looks just awesome. It helps you boost the volume of your hair and combats the sleek look of your thin hair.
7. Deep Side Part
Give your hairstyle a deep side part, and then smoothen out your hair with a flat iron. It will give your hair a polished and glossy look.
8. Thick Braid
The model in the above picture has naturally thin hair, yet her braid looks full and thick. That's because she has teased her braid apart and styled in such a way that it looks full of volume and texture.
9. Floral Headband
Give your hair a touch of spring by pinning up your hair and then adding a thin floral headband in a color of your choice. The floral headband instantly draws the attention towards itself rather than letting people notice your thin hair.
10. Short And Curled
The reason this hairstyle works best for thin hair is because it adds a lot of volume in a small space, and transforms your look completely. You can experiment with tight curls and add charm to your hair.
11. Side Twist
Give your thin hair an eye-catching style by giving it a side twist. It's easy to create, and you'll be able to do it within seconds. You can experiment with this hairstyle depending on your face shape and how much hair you wish to twist.
12. Pixie Cut
A pixie cut works better for girls with thin hair as compared to girls with thick hair. It's incredibly stylish, and once you've chopped your fine hair, no one will ever be able to guess if it's thick or thin.
13. Long And Wind-Swept
Giving your hair a wind-swept look can make it look thicker.
[ Read : Hairstyle Tips For Different Hair Types ]
14. Untamed Pixie Cut
An untamed pixie cut works best on slim faces. Just apply a little wax on your hair and style it randomly. This will make your hair look fuller. Highlighting your hair can also help to increase the depth in your look.
15. Doughnut Top Bun
Tired of regular updos? Fake a fuller bun with the help of a hair sock and create the illusion of luscious hair. It is a fantastic look that will make you look chic.
16. Sleek Ponytail
Ponytails look great on any face shape. If you have thin hair, you can easily pull off this sleek hair style and look fabulous.
This is easy and quick, and can instantly transform you into a smart and professional looking lady.
17. Lovely Bangs
Bangs work for almost any hair type. But on thin hair, they are more tameable. Cute and rounded bangs look thick, yet they don't look heavy.
18. High Knot Ponytail
A high knot ponytail is the solution for any hair woe, and thin hair is no exception. With this, you can add an extra boost of height and volume. Wrap a thin strand of your hair around the elastic band and secure it with bobby pins. This will make your ponytail look high and dramatic.
19. High Bun
This is, perhaps, one of the prettiest hairstyles for women with thin hair. A really high and messy bun sets off your look and hides your thin hair. You can also go for some side or sweeping bangs.
20. Braided Bun
A low braided bun with or without a bouffant is the simplest way for women with thin hair to get the illusion of thickness. Adding a few curls can transform the look from casual to formal.
21. Jagged Part With Waves
A jagged parting helps in making the top layers stick up a bit, thus giving an illusion of thicker and fuller hair.
22. Buoyant Curls
Adding curls to thin hair can instantly transform the look. It adds texture along with volume and gives a whole new lease of life to your hair.
23. Asymmetric Bob
An asymmetric bob that is angled downwards from the back draws the eyes of viewers downwards rather than focussing on your hair's volume. A side partition adds some volume too.
24. Unruly And Slight Waves
This one is another unique yet best hairstyle for thin hair. Slight waves make the thin hair unnoticeable. This is a must-try hairstyle that looks great on any length.
25. The Half Updo
Women love half updos. They look so sleek and stylish. For ladies with fine hair, it's much easier to create too. It can be worn in many ways and with many accessories to cover up your thin hair.
26. Long, Blunt Bangs
Bangs work for most personalities, and for people with thin hair, they are much more tameable. Start your bangs towards the crown of your head. You can ask your stylist to keep your bangs thick such that they cover up your forehead. This will give the illusion of thicker hair.
27. Delicate Curls
Adding a few delicate curls to your hairstyle adds life to your thin hair, and make it appear fuller. It looks great with any face shape and on medium to long hair.
[ Read: Hairstyles To Hide That Huge Forehead ]
28. Waterfall Braid
Trying a different approach for pinned-up waterfall braid gives it a different look and diverts everyone's attention towards your lovely hairstyle. It is one of the best hairstyles for fine thin hair.
29. Sleek Bob
Go classy with a sleek bob. Partition your hair in the middle or the side, and let the front section of your bob fall over your face. A sophisticated way to cover up your thin hair!
30. Interesting Braid
This is one interesting way to cover up your thin hair. Style your thin hair in multiple braids and create new hairstyles every time. Add some pretty hair clips to show off your hairstyle.
So, there you have it ­30 best hairstyles for thin hair. Choose one of these styles, and your hair will instantly look luscious as you always desired. Hope you enjoyed reading this article. Please share your views in the comments box below.
Expert's Answers for Readers' Questions
How to style thin hair to make it look thicker?
Styling thin hair is a skill that needs to be mastered. Try keeping your hair short for a puffier, more voluminous look. Keep the underlayer shorter than the top layers to add volume and bounce. If you are coloring your hair, ask your stylist to add shades to different parts so that it creates an illusion of density. An asymmetric bob or a messy pixie can be your savior. Zigzag parting also makes the hair look fuller and stylish, camouflaging the thinning areas. For long hair, you could either sport a donut bun or a half updo, where the upper part of your hair is styled.
I have wavy/curly hair, which type of haircut should I go for?
There are great styles to flaunt your waves/curls. Follow the footsteps of Beyoncé and ask your stylist for tight curls with steep layers. If you have long hair and you seek a professional look, a high, curly ponytail is your answer. Messy bow bun or a curly top knot can add to your glamor quotient. Women with curly hair can easily carry a bold hair color and enhance it with bands and scarfs. A tousled side­swept chignon on wavy or curly hair is a total game changer. And, of course, you can sport those curly bangs! Just make sure they are long and wispy.
Why do white people have thin hair?
There are various reasons white people have thin hair. EDAR (Ectodysplasin A receptor) is a gene that is responsible for hair textures of people in different geographical locations. This gene, which increases hair thickness, is less dominant in white people. Also, when the hair texture is flat and the follicles are larger, hair comes out curled and seems to be thicker. Europeans have smaller hair follicles, and thus, the hair texture is rounded, making the hair straight and lesser in density. Of course, there are many other factors involved, such as weather conditions, diet, and so on for certain kind of hair growths.
Which hairstyle will suit a short, thin, oval face?
If you have an oval­shaped face, consider yourself blessed because most hairstyles will suit you. But, that also makes the competition tougher. Try opting for styles that don't hide your facial features. Short hair makes oval faces look stunning. So, if your hair is short, you can sport the fierce pixie haircut or a smart asymmetrical updo. Forehead bangs are always in and look absolutely stylish on oval­shaped faces. If your hair is longer, thick beachy waves, side braids or modern bouffants are your best bet. Try to pick a style that you can maintain on a daily basis.
I have thin hair, but I don't want my hair to be of ponytail length. Which hairstyle is best for me?
Styling thin hair can get frustrating at times, but once you know the easy way out, you are sorted. Keeping your hair length short is a wise decision. A cropped up angled pixie with long forehead bangs could give you a chic look and make your hair look fuller. A messy bob or beachy waves held together with a texture spray can give an illusion of voluminous hair, adding to your style statement. And if you are bold enough to sport a Mohawk, no thin hair can come in your way!
Recommended Articles

The following two tabs change content below.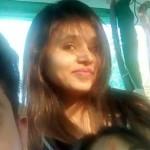 Latest posts by Jyotsana Rao (see all)