3 Possible Side Effects Of Triphala Churna
Triphala has been used in Ayurveda for over a thousand years.It is a concoction of three medicinal herbs – amalaki (Embilica officinalis), bibhitaki (Terminalia bellirica), and haritaki (Terminalia chebula) – native to India. It has been extensively studied for its benefits.
What Are The Side Effects Of Triphala Churna?
1. May Lower Blood Sugar Way Too Much
Triphala has antidiabetic properties (1). If someone is already on diabetes medication, triphala can further accentuate their functioning. This can cause blood pressure levels to drop way too much.
Menthol and sorbitol, two active ingredients of triphala, are responsible for this action (1).
Though there is no direct research stating that triphala may lower blood sugar levels way too much, as it has antidiabetic properties, this may be a possibility.
If you have diabetes, please consult your doctor before taking triphala.
2. Can Interfere With Certain Drugs
Triphala was found to inhibit the activity of cytochrome P450, a family of enzymes found in liver cells (2). Rat studies show that this activity of triphala can interfere with certain drugs, more so if they are taken together.
In another study, a patient given a herbal mixture containing triphala churna (along with other herbal ingredients) developed an episode of depression. Symptoms like low mood, reduced energy, and sleep disturbances followed. These symptoms improved once the patient stopped taking the herbal medication (3).
It is unclear as to what medications triphala churna would interfere with. Hence, if you are on medication, please consult your doctor before taking triphala.
3. Can Cause Pregnancy Complications
There is less research currently available to establish this. One report states the potentially harmful effects of Terminalia chebula, an active ingredient in triphala churna, during pregnancy. This ingredient in triphala can cause abortion of the fetus (4).
Anecdotal evidence also suggests that triphala may not be suitable for kids.
More research is being done on the possible adverse effects of triphala churna. Though it has health benefits, it is important to exercise caution.
How To Use Triphala
Triphala is available in capsule, powder, and liquid forms. There is less information on the ideal dosage, although certain sources (unscientific) suggest that 500 mg to 1 gram a day is ideal.
Please check with your doctor. Consuming triphala in large doses can cause complications. Your doctor/healthcare provider will guide you properly on the dosage and safe usage.
Conclusion
Being a part of the ancient Ayurvedic medicine makes triphala churna a force to reckon with. Though it could be generally safe, we need more research on this aspect.
If you have any specific medical condition and/or are on medications, please check with your doctor before taking triphala. Also, if you are pregnant or breastfeeding, do not take triphala.
Do you take triphala regularly? Have you faced any side effects? How did you get them treated? Do share your experiences with us by leaving a comment in the box below.
4 sources
Stylecraze has strict sourcing guidelines and relies on peer-reviewed studies, academic research institutions, and medical associations. We avoid using tertiary references. You can learn more about how we ensure our content is accurate and current by reading our
editorial policy
.
The following two tabs change content below.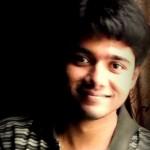 Latest posts by Ravi Teja Tadimalla (see all)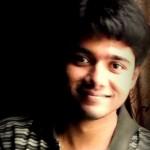 Ravi Teja Tadimalla
Ravi Teja Tadimalla is a Senior Content Writer who specializes in writing on Health and Wellness. He graduated from SRM University, Chennai, and has been in the field for well over 4 years now. His work involves extensive research on how one can maintain better health through natural foods and organic supplements. Ravi has written over 250 articles and is also a published author. Reading and theater are his other interests.