20 Uber Cool Havana Twists Styles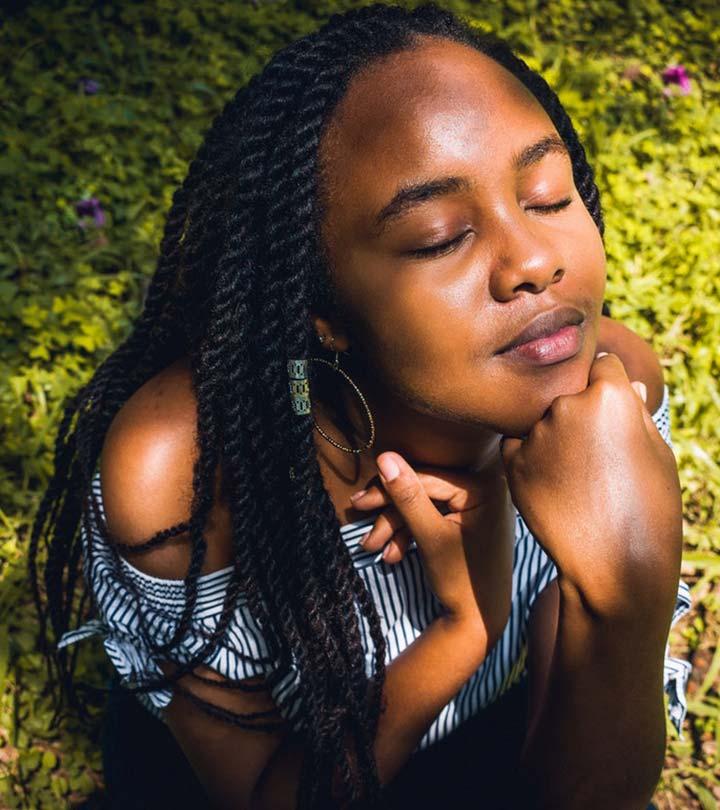 "Havana ooh na na" indeed!
Twists and braids are taking over the world. There is not a day that goes by when my feed is not flooded with some stunning African twists.
There are three basic twist styles: Senegalese, Havana, and Marley. In this article, we are going to be talking about the gorgeous Havana twists. Havana twists are big, chunky twists that are perfect for kinky hair.
How are they different from Senegalese twists? Read on to find out!
What Is The Difference Between Havana Twists And Senegalese Twists?
The main difference between these twists are the hair extensions that are used to do them. Senegalese twists are done with Kanekalon hair extensions while Havana twists are done with Havana extensions.
Kanekalon extensions give your twists a tight and smooth look. Havana extensions are made from a synthetic fiber but look very natural. They are also very chunky since they are made for doing big twists.
That being said, you can use other hair extensions for Havana twists. There's nothing wrong with picking extensions that have a better texture and are better suited for your hair. Here's what you need to keep in mind when picking out hair extensions for your Havana twists.
Choosing Hair Extensions For Havana Twists
Hair extensions are a big part of twists. Even though Havana twists are big and chunky, you don't need to use extensions for them. But if you want your hair to look thicker and fuller, extensions can help you achieve that look. For Havana twists, Havana hair is the best choice as its thickness is ideal for creating big twists.
The extensions come in a packet and are divided into big sections. The other hair extensions you can use are Kanekalon hair and Marley hair. Kanekalon hair is mainly used for Senegalese twists and is known for its smoothness. Marley hair is coarse and closer to natural hair texture.
How Long Do Havana Twists Last?
With the right care, Havana twists can last 10 weeks. However, I wouldn't recommend keeping them in for that long. Your hair needs moisture and nourishment on a regular basis. Keeping your locks in twists for over 5 weeks will dry out your hair. Unravel them, nourish your locks, and then redo the twists.
So, are you a lover of everything DIY and want to try your hand at doing Havana twists on your own hair? If your answer was a resounding 'yes', check out the next section!
How to Do Havana Twists – Step-By-Step Tutorial
What You Need
Havana hair extensions
Rat-tailed comb
Hair sectioning clips
Hair cream
Hot water
Towel
A pair of scissors
How To Do
Divide your kinky locks into sections using the tail end of your comb. Clip up all the sections except the one you are going to start twisting.
Divide the section into two sub-sections.
Apply hair cream to the sub-sections for better grip and to tame down strays.
Remove a handful of hair from the Havana extensions. Fold this section in half at the center.
Place the center between the sub-sections, so it covers the roots there. Join each half of the extensions to each sub-section.
Twist the extensions clockwise with your natural hair to merge them properly. Do the same with the other sub-section as well.
Twist both subsections with each other in a counter-clockwise manner. Do this until you reach the very end.
Use a pair of scissors to trim off any excess hair extensions at the end.
Repeat these steps with all the sections of your hair.
Dip the ends of the twists in very hot water. This will seal the ends and prevent them from unraveling. Use the towel to dab off the excess water from your hair.
Now that you know how to do Havana twists, let's check out the best ways you can style them!
20 Best Havana Twists Styles
1. Havana Twists Bob
Revamp your long bob with this slick hairdo. This hairstyle is the perfect trendsetting hairstyle. If you are tired of curls and straight hair, try this fun hairdo to jazz up your look.
2. Ombre Havana Twists
The ombre is all the rage right now, so why not combine it with your favorite look? Ombred Havana twists are all you need to brighten your day and paint the town red.
3. Havana Ponytail
Looking for a new classic hairdo to show off your neat twists? Try out this look. You can pull half your hair back and tie it in a loose ponytail. You can also part your hair down the middle or tie it a little loose to make it look a bit messy.
4. Side Havana Twists
After you twist your locks, sweep them to one side. Side-swept Havana twists look graceful, classy, and perfect for any red carpet event. Pair this look with some light makeup and a gown to look like a queen!
5. Half Clipped Havana Twists
This hairdo is super laid-back and easy to accomplish. Loosely twist the top half of your hair and clip them up in a high half ponytail. This hairdo is perfect for anyone who can't spare much time in the morning to style their hair.
6. Half Ponytail Havana Twists
The best thing about having Havana twists is the thickness and length they offer to your hair. Whether you're using extensions or not, the Havana twist is all about loose big twists. To show off your twisted locks, try this stunning half ponytail.
7. Low Twists Bun
This low bun is so stunning, you can't help but stare at it. Try it out yourself and it will not disappoint. Simply wrap your twists in a low bun and get ready for a barrage of compliments.
8. Jumbo Ponytail Twists
If you're looking for something cutting edge, your search ends here! Jumbo styles have captured every black woman's heart. Why? Not only do they look super stylish, but they also show off your hair's thickness and texture. Double whammy!
9. Havana Twists Undercut
Look utterly bad-ass with this killer hairstyle! To obtain this look, first braid your hair on one side of your scalp in cornrows. Style the rest of your hair in Havana twists to create a faux undercut look.
10. Havana Twists Crown
Every queen needs a crown. So, why not get yours twisted? The best way to go about it is with this Havana twists crown. It looks stunning and is guaranteed to make you feel royal. What are you waiting for?
11. Bob Twists
If you have short hair, Havana twists are perfect for you. They can showcase your hair texture and thickness without stealing the show entirely. They look fabulous!
12. Classy Havana Updo
Who doesn't love a good updo? Jazz up your look with this Havana twisted updo. It gives it a nice edge while still looking elegant and classy. I love how versatile this hairstyle is because you can wear it to work and also a night out partying.
13. Beaded Twists
Add an ancient feel to your twists with this hairstyle. It screams Cleopatra! Keep in mind that you will need professional help to get this hairdo done as it requires a lot of thread work.
14. Loose Twists
Loose braids always look great, so why not loose twists? They look romantic and have a very girl-next-door feel. Moreover, if you are tired of tight hairstyles and hair extensions, this hairdo is perfect for you!
15. Contrast Twists
Clearly, Havana twists are all about boldness! Try this excellent hairdo to turn heads and have all eyes on you. The fantastic part about this contrast look is that it is easy to do by yourself.
16. Havana Twist Outs
Twisted out hair gives you the best curls. Take a gander at these incredibly sculpted curls and tell me you don't want them. Can't do it, can you? They look flawless!
17. The Formal Twisted Bun
Who says you can't wear these twists to work? This classy and elegant bun is the perfect Havana twist updo for those hectic work schedules.
18. Scalp Twists
Scalp twists like these look edgy and cool. All you have to do is French twist your hair to align it to your scalp(i.e., add more hair to the twist with each stitch). It is as easy to achieve as it sounds. You need to try it out now!
19. French Havana Twists
Jumbo braids are just larger, thicker twists consisting of more hair. They look super chill. If you have a round face, try out this look as it frames your face by adding volume to your hair.
20. Thin Havana Twists
While Havana twists are ideally big and chunky, you can style them thin as well. They look stunning and are perfect for women with thin hair as they can make it look thick and luscious.
Style your hair in Havana twists and get ready to be showered with compliments wherever you go. What's your favorite Havana twists style from this list? Comment below and let me know!
The following two tabs change content below.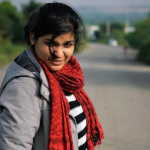 Latest posts by Anjali Sayee (see all)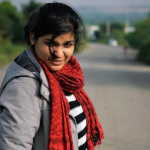 Anjali Sayee
Anjali Sayee is a writer and an introvert. From studying Aeronautical Engineering and wanting to design her own airplane to writing articles on hairstyles, she has been on quite a journey. She believes that hair is one of the key factors that define a woman's personality. To quote her, "What's the first thing they do in the movies to show a personality change? Change the hair – because it has a life of its own." She's here to help you find the hairstyle you need. This bookworm is a self-professed Wholocker, a talented drummer, and an amateur photographer.