Head To Toe – How To Look Effortlessly Stylish?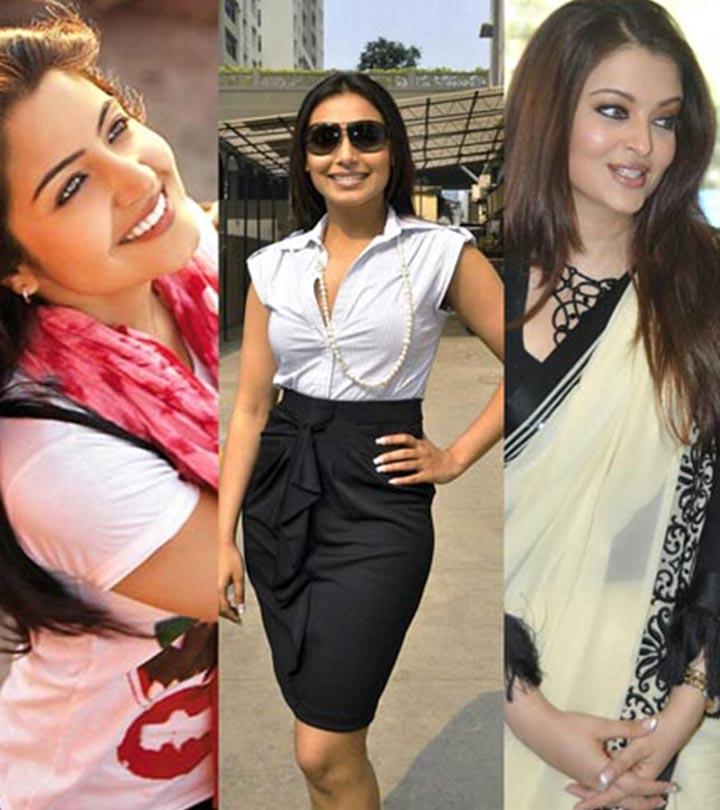 Every day is a new day, a new challenge. As strong women we walk through our lives confidently; overcoming challenges all the while looking beautiful. While we go out and conquer the world either as a Student, or a Working professional or as a Mother, there is no reason why we can't add some style to our daily wear. Here are some tips discussed on how to look stylish.
How to Look Stylish?
Let us have a thorough read through the following that can offer stylish looks for girls when followed correctly
College means freedom; freedom from Uniform, freedom to explore life, freedom to express yourself & your style and try new fashion trends. Coloured pants give a new twist to lowers.
You have a lot of options like jeans, jeggings, chinos and much more. So choose which one is most comfortable for you.
Top it up with a colored tank-top taking a break from your regular white t-shirt or long sleeve top.  For accessories, pick up a statement necklace or a ring which have some interesting details on them like this feather and gold piece to complete the look. Bags are a must for college. They give functionality and add style. Go for a cross body bag with a colorful prints that matches you're overall attire. Cross body bags are comfortable and easy to carry specially while travelling.  If you are not a heels person yet, then flat Ballerina pumps are the way to go. They are cute and chic and are perfect if you are a girl who is always on the go.  And with the summer approaching, a nice pair of Aviators will keep your eyes safe and enhance your style.
Tank top freecultr.com 479 INR,  Colored pant freecultr.com 999 INR,  Bag crossbody bag  Forever New fashionara.com 2,469 INR,  Necklace fashionara.com 1,199 INR, Ballerina pumps rooja.com 1599 INR Sunglasses jabong.com 999 INR.
Whether you are a passionate intern or a smart manager, both positions demand style. If you are still stuck with a boring white shirt and grey trousers then it is time to try something new. Here is how to look smart and stylish. Add a White trouser to your workwear. A straight fit trouser is a good option if you are not sure about which 'cut' to go with. Straight cut helps proportion your legs/thigh shapes if you have heavy thighs. A long sleeve top with colors that are bright and bold looks different and stylish.  If you are not a jewellery person, then wear a Gold Chronograph watch from Fossil. Simple diamond earrings go with all outfits.
When dressing for work, avoid multi-colored bags. Also, boring Grandma Bags are a big NO!
Instead, go for a bag with a dark shade and some details to play safe and chic. When you wear a trouser, it is very important that you wear heels and not formal shoes or flats. Formal shoes are not feminine, so go for low heels or wedges if you want to be really comfortable.
Watch Fossil fashionara.com 9,495 INR, Bag Zara 7,390 INR, Top stalkbuylove.com 799 INR, Trouser with faux leather Zara 2,790 INR, and Earring jabong.com 399 INR.
If you are a homemaker or a new mother like Aishwarya Rai enjoying the joys of motherhood, take some time to dress up and look effortlessly stylish. The authentic Indian Sari is an elegant option for every occasion, whether outdoor or indoors. It helps you cover the baby weight and a gorgeous printed sari brings attention to you instead of your body shape.
Wear a necklace and announce your arrival in style. A tote handbag is your perfect companion. It is big enough to hold everything you need and comes is wide varieties, different colors and makes you look fashionable. Wedge heels are the best friends. They are comfortable, stylish and fulfill the need of a 'heel' when you are wearing a Sari.
fashionara.com 651 INR, Pumps Charles & Keith majorbrands.in 3,150 INR, Necklace fashionara.com 499 INR, Tote Handbag freecultr.com 2,999 INR.

These are just a few essentials to help you look Effortlessly Stylish every day.
The following two tabs change content below.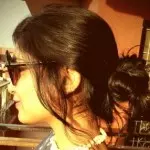 Latest posts by Priya Srinivasan (see all)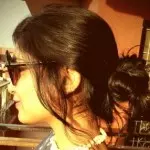 Priya Srinivasan
Fashion Blogger and crazily active on instagram. My blog :fashiondrogue.wordpress.com