9 Benefits Of Cranberry Tea For Health And Recipes To Try
Stay fit, healthy, and energetic with this delicious and antioxidant-rich superfood. Many health drinks and juices are cranberry-flavored. This is the most preferred berry by many. Interestingly, cranberry tea is the latest addition to this range. It is being popularized for the array of benefits it offers (1). It is replete with many beneficial nutrients responsible for its beneficial effects (2). You can easily mix cranberry tea with any other juice or tea to enhance its overall taste and goodness.
Consumption of this rich vitamin- and antioxidant-loaded tea is generally safe (unless you are allergic to cranberries). Learn more about this healthy drink and its benefits here. Continue reading.
Drinking cranberry tea is safe and provides numerous health benefits. Filled with vitamins and antioxidants, cranberry tea sure is a delicious way to stay healthy!
Health Benefits Of Cranberry Tea
Each cup of cranberry tea contains various minerals and vitamins like Vitamin C, K and E (3). All these nutrients are vital for good health. This small evergreen shrub is one of those treasures of nature that should be a part of your daily diet!
Some of the benefits of cranberry tea include:
Drinking this tea helps prevent the occurrence of sores. It also acts as a natural antiseptic, inhibits the growth of bacteria or other microbes in the teeth cavities, and helps prevent oral diseases like gingivitis (4).
This healthy tea can be taken to reduce weight. It helps to burn fat by flushing out toxins from the body. The weight loss is a result of the organic acids present in the cranberry tea. A blend of green tea and cranberry tea is good for health as they contain essential nutrients and support weight loss.
This cleansing and useful detox tea is useful as it helps the liver, kidney, and lymph carry out their body functions properly (5).
It can also be consumed to increase the metabolism rate of the body. A cup of this medicinal drink can be consumed by an adult to decrease any health problems (6). However, be wary of the dosage – as anything beyond 3 cups may spike blood sugar levels and cause digestive issues.
It is also helpful in treating cancer, especially stomach cancer and breast cancer (7).
It works to reduce the cholesterol level in the body, preventing several cardiovascular diseases (8). It contains powerful antioxidant polyphenols that help reduce the LDL cholesterol and boost heart health.
Cranberry tea even provides good support to the liver to function properly.
Women who suffer from painful periods can drink cranberry tea to get relief. The magnesium in the tea helps relieve cramps and muscle sores during periods.
One of the major benefits of cranberry tea is that it treats UTI (9). Cranberry tea works as a cleansing agent and flushes out the bacteria from the urinary tract, preventing and curing UTI in turn.
Recipe Of Cranberry Tea
Now that you know how good cranberry tea can be for your health, you'll need a good cranberry tea recipe to brew that perfect cup. The recipe to make this healthy tea is simple.
Ingredients:

2 liters of water
2 teaspoons of instant tea
2 cups of concentrated cranberry juice
½ a teaspoon of white sugar, if desired
Method:

Take a half-gallon container and fill half of it with water. Add two teaspoons of instant tea to it. Top it with sugar according to the taste. Place the lid on top of the container and mix. Now add cranberry juice to this mix and start drinking! But make sure that the juice you use is 100% cranberry juice and is not diluted. It is the acidic property of cranberry juice that helps in clearing UTI and if it is diluted, it just won't work as well.
Side Effects Of Cranberry Tea
Cranberry tea is consumed for various health benefits, but cranberry juice is known to have certain side effects too:
Cranberry contains a high concentration of oxalate. Oxalate is responsible for kidney stones (10). That is why cranberry juice must be consumed in moderate amounts.
Excessive amounts of this juice can not only cause kidney stones but can also lead to weight gain. It can also cause stomach disturbances like diarrhea and gastrointestinal distress.
People allergic to aspirin must not consume cranberry supplements either as it contains high amount of salicylic acid.
Breastfeeding and pregnant women must avoid drinking this juice as it is not considered safe for them.
Cranberry tea is a rich source of vitamin C, E, and K, which are essential for the body. It is said to eliminate toxins, burn fat, and increase metabolism, leading to weight loss. Moreover, its detox effects offer benefits for the liver, lymph nodes, kidneys, and urinary tract. This tea is also highly effective against oral diseases like gingivitis and may be helpful in the treatment of breast and stomach cancers. Above all, it has cholesterol-lowering effects, thus reducing the risk of cardiovascular disease. However, its excess intake may lead to the formation of kidney stones, weight gain, and stomach discomfort. So, moderation is key while consuming it.
Infographic: Cranberry Tea In Skin Care
Cranberry tea contains all the benefits of cranberries. Apart from their well-known medicinal properties, cranberries can also improve your skin health and appearance. They can soothe inflamed skin and protect from the harmful UV rays.
To learn more about the benefits of cranberry tea and how you can add it to your skin care regimen, check out the infographic below.
Frequently Asked Questions
Can I drink cranberry tea before bed?
Anecdotal evidence claims that cranberry juice or tea might help you sleep better but there is no scientific evidence to back this. Please consult your doctor before using cranberry juice for sleep-related issues.
What happens if you drink cranberry tea every day?
Overconsumption of cranberry tea may lead to stomach discomfort or the formation of kidney stones due to its high oxalate content (10).
Is cranberry tea good for the skin?
Yes, cranberries are rich in vitamin C that can aid collagen formation adding elasticity to your skin (11).
Is cranberry tea good for a cold?
Cranberry tea is believed to help alleviate the signs of cold and flu.
How do you dry cranberries for tea?
You can dry cranberries in a dehydrator or in your oven.
Is cranberry and ginger tea good for you?
Yes, cranberry ginger tea acts as a natural detoxifying drink that helps cleanse your system and improve overall immunity.
Sources
Articles on StyleCraze are backed by verified information from peer-reviewed and academic research papers, reputed organizations, research institutions, and medical associations to ensure accuracy and relevance. Read our editorial policy to learn more.
The following two tabs change content below.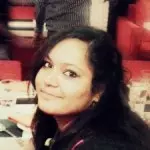 Tanya is an ISSA certified Specialist in Fitness & Nutrition. She specializes in writing articles on ingredients that benefit skin,...
more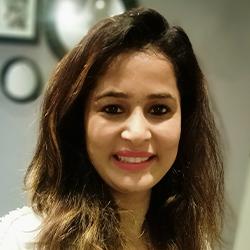 Silky Mahajan
(MSc, CSN, CDE )
Silky has been practicing nutrition for more than 14 years and is an active member of the Indian Dietetics Association...
more