8 Surprising Benefits Of Farro – A Super-Nutritious Ancient Grain
Farro is a good alternative grain addition to numerous dishes, and more importantly, is insanely replete with nutrients. In other words, this ingredient drips with nutrition, which is why the benefits of farro are worth taking a look at. Keep reading, and you will know what we are saying.
Table Of Contents
What Is Farro? Is It Good For You?
Also called emmer in some parts of the world, farro is an ancient wheat grain that has been used for thousands of years across the globe. In fact, farro is not a single grain but a term used to describe three types of grains from the wheat family, which are – Einkorn (also called farro piccolo), Emmer (also called farro medio), and Spelt (also called farro grande).
And talking about its goodness, it could be one of the best grain types for you. It is extremely rich in fiber and an excellent source of plant-based protein. It is replete with several other nutrients that do you good in a variety of ways. We will discuss all of them now.
Did You Know?
Farro has been found in the tombs of Egyptian kings. And the Roman emperors fed farro to their legions of soldiers!
What Are The Health Benefits Of Farro?
1. Farro Protects The Heart
Farro is extremely rich in fiber, which makes it one of the best foods to keep your heart healthy (1). It is also rich in plant polyphenols, and several studies state that long-term consumption of these nutrients can keep heart diseases at bay (2).
Farro is also quite rich in protein (we will get there in a while), another nutrient important for heart health. A high-plant protein diet was found to lower blood pressure levels and reduce bad cholesterol, thereby boosting heart health (3).
2. Boosts Immunity
Farro also offers resistant starch, oligosaccharides, antioxidants, and other phenolic compounds – all of which have been linked to enhanced immunity and disease prevention (4). It contains different types of carbs, and one of them is cyanogenic glucoside that is known to positively affect the immune system.
Farro is also chock-full of zinc, another mineral essential for boosting immunity and wound healing (5). The magnesium in farro also builds immunity.
3. Aids Diabetes Treatment
The fiber in farro bags the credit, again. Fiber prevents blood sugar spikes and regulates blood sugar levels. It can also prevent weight gain that is often associated with diabetes. It can also promote weight loss due to its fiber content. Obesity is a known risk factor for type 2 diabetes.
Experts consider farro to be a good carbohydrate for people with diabetes. Farro is a whole grain. And there are umpteen number of studies that show how whole grains work wonders for diabetes (6).
Even the US Whole Grains Council tells us how eating 100% whole grains, like farro, can cut the risk of type 2 diabetes by as much as 20-30% (7).
4. Helps Fight Cancer
Studies that directly link farro to cancer prevention are lacking. However, as per a report by the American Institute for Cancer Research, the fiber in farro can prevent weight gain, and obesity is associated with increased cancer risk (8).
5. Farro Promotes Weight Loss
Being higher in fiber than most other whole grains makes farro much deserving of the spotlight. In fact, it has twice the amount of fiber found in quinoa (which is often considered the best grain there ever was). Farro, as we discussed, is high in protein too. Consuming foods high in protein can keep you full for extended periods – this contributes to weight loss.
And since farro contains complex carbohydrates, it takes longer to digest and hence helps in losing weight.
6. Is A Great Source Of Protein
One-fourth cup of farro (47 grams) contains 6 grams of protein. This is similar to quinoa but far higher than brown rice and whole grain wheat. And when you combine farro with legumes or other plant-based foods, what you get is a complete protein.
[ Read: Top 48 High Protein Foods You Should Include In Your Diet ]
7. Is Replete With Nutrients 
Farro is also high in B vitamins, antioxidants, iron, magnesium, and zinc. One-fourth cup of farro offers vitamin B3 (20% of the RDA), iron (4% of the RDA), magnesium (15% of the RDA), and zinc (15% of the RDA).
The B vitamins in farro boost brain health and maintain high energy levels. Iron prevents anemia and improves blood quality. Zinc is crucial for DNA and cellular functions. And magnesium is an electrolyte that prevents muscle cramps and may reduce PMS symptoms.
8. Farro May Alleviate Headaches
There is less information on this. Some sources say that since farro is a complex carbohydrate, it can prevent hypoglycemia-induced migraines.
Did You Know?
Farro has been farmed for over 10,000 years. It supposedly is the first cultivated grain.
These are the benefits of farro. But wait, how do you use it?
You can use it just like any other grain. Use it in place of rice to make a hearty salad. You can also serve it as a side dish and add to soups or stews.
You saw the major nutrients in farro. The following section talks about most of them.
What Is The Nutritional Profile Of Farro?
Nutrition Facts

Serving Size 50g

Amounts Per Selected Serving

Calories 160

Calories from Fat 15
% Daily Value
Total Fat
2g
 2%
Saturated Fat
0g
 0%
Trans Fat
0g
Cholesterol
0mg
 0%

Carbohydrates

Total Carbohydrate
32g
 11%
Dietary Fibre
3g
 12%
Sugars
3g
 12%

Minerals

Amounts Per Selected Serving

%DV

Calcium
20.0 mg
 2%
Iron
1.8 mg
 10%
Sodium
1.0 mg
 0%
All good. But can everyone eat farro? Maybe not.
Who Should Not Eat Farro?
Farro naturally contains gluten. Hence, people who are sensitive to gluten or have celiac disease must stay away from it. Though some suggest that soaking farro overnight and letting it sprout can make it more tolerable for people with gluten sensitivity, we don't recommend it.
But for all others who can eat it, how do you pick the best farro?
How To Choose The Best Farro
Farro is usually sold dry and is prepared by cooking the grains in water until they become chewy and soft. It is available in whole grain, pearled, and semi-pearled varieties.
For maximum nutrition, go with the whole grain variety. It contains the most fiber and retains all the essential nutrients.
The only advantage with the pearled and semi-pearled varieties is that they cook faster. The whole grain variety needs to be soaked overnight.
Farro also is available in different bran grades, namely long,  medium, and cracked. Long and medium grades have the most nutrition. So, go with them. You can crack long or medium grade farro in a blender – this will reduce cooking time.
Conclusion
Despite it being one of the most nutritious grains, not many have known about it. Start using farro today, and spread its goodness. That way, you can make this world a better place.
And tell us how this post has helped you. Simply leave a comment in the box below.
Expert's Answers For Readers' Questions
What is the best substitute for farro?
Quinoa. It has slightly fewer calories and is a little lower in calcium. But it has a nutty flavor, as opposed to farro's more tender texture.
How can you include farro in a vegan-friendly diet?
Simple. You can combine it with legumes or beans. This also makes a complete protein that you can readily enjoy for breakfast.
References
Disclaimer: "The content in this article is not intended to be a substitute for professional medical advice, diagnosis, or treatment. Always consult your physician before starting a diet, exercise, or supplement regimen. This article is intended for educational purposes only."
Recommended Articles

The following two tabs change content below.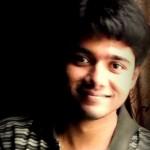 Latest posts by Ravi Teja Tadimalla (see all)