9 Amazing Health Benefits Of Lemon Balm Tea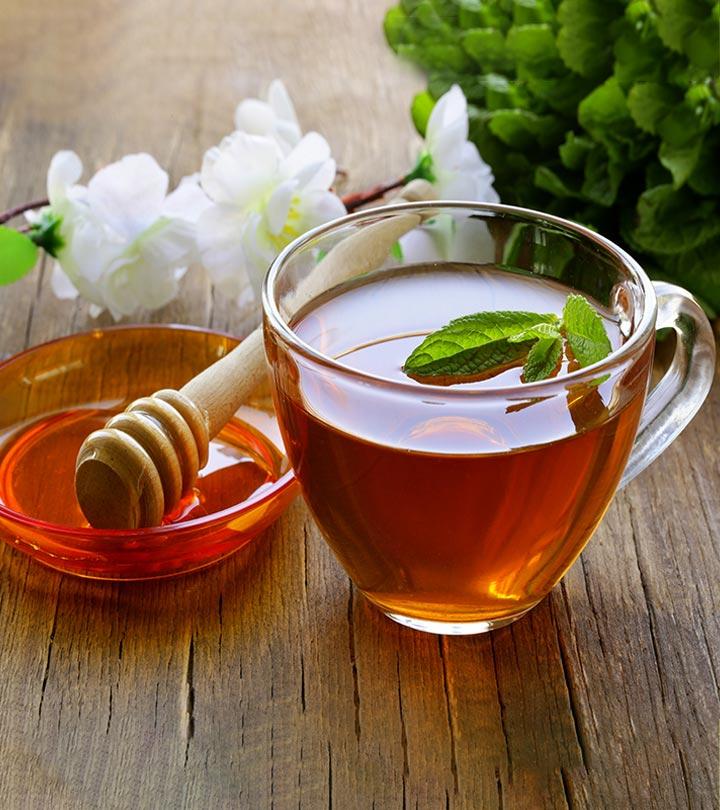 Are you a tea lover? If yes, then you must try lemon balm tea! Known for its amazing health benefits, this refreshing cup of tea will reduce stress, promote sleep and improve skin and hair conditions.
And it has many other benefits as well. Would you like to know what they are? Read on!
What Is Lemon Balm?
Belonging to the family of mint, lemon balm is an herb that is known for soothing our senses. It has an overall calming effect and is one of the most highly recommended drinks by doctors and experts. It is native to the European continent and is grown all over the globe today. It contains essential oils and elements that can benefit you immensely.
The top benefits of lemon balm tea have been discussed thoroughly in this article just for your benefit and understanding.
Benefits Of Lemon Balm Tea
1. Treats Insomnia:
Do you know someone who sleeps less at night? If that's you or your friend, please know that the solution to the problem is right here. Lemon balm tea will not only help you sleep better, but will also help patients suffering from insomnia. Its relaxing effect will take control over your body and ensure you are sleeping just as much as your body needs.
According to the University Of Maryland Medical Center, the combination of hops, lemon balm and other sedating herbs can significantly reduce the symptoms of insomnia (1).
2. Improves Digestion:
Lemon balm tea can be taken up to two times a day in order to improve the digestive process. It will also take care of gastrointestinal disorders and soothe the digestive tract (2). You can also try a combination of peppermint and lemon balm tea. That would actually accelerate digestion and ensure timely bowel movement.
3. Reduces Anxiety:
Lemon balm tea is popularly known for its calming effects. It will significantly reduce anxiety and make you feel refreshed and relaxed. If you are someone who gets stressed and worked up too quickly, try lemon balm tea. In fact, it has been used historically to take care of depressive disorders and sooth the nervous system (3).
4. Treats Lip Sores:
Lemon balm can also take care of lip sores. In fact, if you use creams made of lemon balm, you will automatically be able to reduce symptoms of infections around the mouth and lips (4).
[ Read: Benefits Of Chamomile Tea ]
5. Treats Alzheimer's Disease:
According to the University of Maryland Medical Centre, drinking lemon tea can reduce the symptoms of Alzheimer's disease. Lemon balm can act as a sedative and improve mental function among Alzheimer patients (5).
6. Boosts Immunity:
The caffeic and rosmarinic acid found in lemon balm tea contain antiviral and antibacterial properties that boost your immunity significantly over time. In fact, it is known to treat herpes and its several symptoms. Not only can you drink this in the form of tea but also apply creams to find solution (6).
7. Rich In Antioxidants:
Lemon balm contains antioxidants in abundance (7). This purifies the blood stream, improves your eye health, protects your skin and improves its appearance. Memory and mood disorders can also be taken care of with the help of lemon balm.
8. Period Problems:
Do you know someone with period problems? Tell them about lemon balm tea. It treats delayed menstruation among women and allows more blood to flow to the uterine so that your menstrual cycle is regulated (8).
9. Treats Colic Among Breast-Fed Infants:
According to one of the clinical trials, breast-fed infants with colic were given a certain kind of product that contained fennel, lemon balm and chamomile. It was served two times a week for a shorter period of time as compared to other patients of the same condition (9).
How To Make Lemon Balm Tea?
Making lemon balm tea at home is now super easy. Follow the steps given below and you are sure to make yourself a refreshing cup!
Ingredients:
Lemon balm leaves
Water
Saucepan
Honey/sugar/lime juice
Steps:
Cut the stems of lemon balm and let them dry and cool in a dark area. When they have become completely dry, separate and place in a jar.
Now boil some water in a saucepan and add two teaspoons of lemon balm to it. Keep the flame low. Tea shouldn't take longer than 5 minutes to cook.
You can also add other flavours to it such as honey, sugar and lemon juice. This will add more flavour to the dish.
You can also let the lemon balm tea cool down. Add some ice and drink fresh.
Did you enjoy reading the article? Have you tried lemon balm tea before? Let us know your ideas and experiences in the comment box below. We would love to hear from you!
Recommended Articles:
The following two tabs change content below.