7 Amazing Benefits Of Yellow Tea, According To Science
This humble beverage hides a plethora of wonderful properties behind its plain front. Yellow tea is an expensive and luxurious tea with a unique aroma. The benefits of yellow tea benefits are gaining attention fast. The tea is called huángchá in Chinese. It is known for its silky taste and was once treated as a drink only meant for the royal and elite. However, it is available worldwide today. Continue reading and learn more about yellow tea and its benefits.
What Is Yellow Tea?
Yellow tea comes from the processed leaves of the plant Camellia sinensis. Its process of preparation is similar to that of green tea – with an additional step of encasing and steaming the beverage. This results in a smoother taste than other teas.
The primary aim of making yellow tea is to remove the grassy smell of green tea while preserving the health properties. Yellow tea is available in different varieties, the most popular ones being:
Junshan yinzhen
Huoshan huangya
Beigang maojian
Da ye qing
Haimagong cha
You can pick any of the varieties. All of these contain polyphenols and other important compounds that promote health by combating oxidative stress and enhancing antioxidant defense. Let's look at the benefits in detail.
How Can Yellow Tea Benefit You?
The polyphenols in yellow tea fight oxidative stress and protect you from heart disease and cancer. Specific polyphenols can also promote improved blood sugar control and may help diabetes. These are the most important compounds of yellow tea – and they are the reason you should have it every day.
1. Promotes Heart Health
Yellow tea, like almost all tea varieties, contains polyphenols. Polyphenols offer protection against cardiovascular disease. They also boost the antioxidant defense of the endothelial cells, which further promotes heart health (1).
Polyphenols also exhibit anti-inflammatory properties that enhance heart health and prevent inflammation-related heart ailments (like coronary heart disease and myocardial infarction) (2).
Another important set of compounds in yellow tea are flavanols, which help lower bad cholesterol levels (3).
2. May Prevent Cancer
Yellow tea contains many bioactive compounds that contribute to its anticancer effects. These compounds fight oxidation and inflammation, thereby cutting down cancer risk (4).
The polyphenols in the tea can also exert protective effects against cancer (5). These compounds not only act as antioxidants but also positively influence various cellular mechanisms.
3. Aids Diabetes Treatment
Supplementing with yellow tea was found to ameliorate symptoms associated with type 2 diabetes (6).
Most of the beneficial effects of the tea can be attributed to its polyphenols. The major type of polyphenols in the tea are catechins – EGCG (epigallocatechin gallate) being the most important of them. This catechin was found to help combat obesity and metabolic syndrome in mice studies (7).
Polyphenols can also influence blood glucose levels and control (or even prevent) diabetes complications (8).
4. Promotes Digestive Health
Yellow tea polyphenols also play a role in treating many gastrointestinal issues. Some such ailments include inflammatory bowel disease, acute diarrhea, peptic ulcers, and cancers of the digestive tract (9).
Yellow tea antioxidants also help treat gastric injury caused by inflammation (10).
5. Can Aid Weight Loss
Yellow tea extracts (along with those of green tea) were found to reduce body weight gain and decrease body mass index significantly. The extracts can also increase satiety and energy expenditure during mealtime in obese individuals (6).
In another study, polyphenol intake was inversely associated with body weight and obesity in an elderly population. A greater polyphenol intake can reduce body weight and even cut down the risk of heart disease in the elderly (11).
6. Enhances Liver Health
Yellow tea might prevent the formation of fatty liver.
Research also shows that a polyphenol-rich diet can be considered a potential new approach for treating non-alcoholic fatty liver disease (12).
Rodent studies have revealed that polyphenols can reduce the metabolism of fat in the liver – thereby helping treat non-alcoholic fatty liver disease (13).
7. Helps Delay Aging
The polyphenols in yellow tea can offer benefits with respect to aging as well. Polyphenols derived from the leaves of the Camellia sinensis plant are believed to protect the human skin from the signs of photoaging (14). In many animal models, tea polyphenols were also found to inhibit UV-induced skin damage (14).
Other studies have also recognized the photoprotective properties of tea polyphenols – especially those coming from the leaves of Camellia sinensis (15).
The tea polyphenols also combat oxidative stress, which is another major contributor to skin aging (16).
Yellow tea is getting popular by the day. The reasons, as we discussed, are its benefits. Its high polyphenol content makes it a must-have. But, how do you prepare it?
How To Prepare Yellow Tea At Home
Brewing yellow tea is similar to that of most other teas. Make sure you use filtered water in the process.
What You Need
A teapot
A teacup
1 teaspoon of loose yellow tea leaves
A kettle
Directions
Warm the teacup and the teapot with some hot water. Swirl the water around and then discard from the containers.
Add the tea leaves to the teapot. You may add a teaspoon of tea leaves for every 8 ounces of water.
Heat water in the kettle until it touches 167oF to 176oF. Remember not to use boiling water – this may damage the flavor of the delicate leaves.
Pour the hot water (along with the tea leaves) into the teapot and cover with the lid. Allow the tea leaves to steep for 2 to 3 minutes. You can taste the tea every 30 seconds to check if it has attained the desired flavor.
Drain the tea through a strainer and pour it into the teacup. Enjoy!
You can use the same set of leaves 3 to 5 times before discarding them.
The benefits of yellow tea go beyond its delightful taste. Yellow tea, popular in China, is loaded with polyphenols. These compounds have potent antioxidant properties that promote overall health. Yellow tea may help boost heart, digestive, and liver health. In addition, it may help manage diabetes and weight loss. It is good for your skin as well, as it delays early signs of aging and reduces fine lines. However, excess intake may cause adverse effects. Should you experience any, stop the intake and seek medical advice.
Frequently Asked Questions
Which is better: yellow tea or green tea?
Yellow tea is better than green tea. It has increased antioxidant activity and contains higher phenolic content than green tea (17), (18).
What is the best time to drink yellow tea?
Drinking yellow tea in the afternoon is ideal. It may also help improve the immune system.
How much caffeine does yellow tea have?
One cup of yellow tea has 63 mg of caffeine.
Why is yellow tea rare?
Making yellow tea is time-consuming and requires expertise to achieve the right level of fermentation. In addition, it involves a multiple-day wrapping and steaming process.

References
The following two tabs change content below.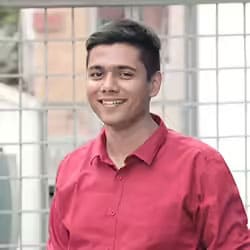 Ravi Teja Tadimalla is an editor and a published author. He has been in the digital media field for over...
more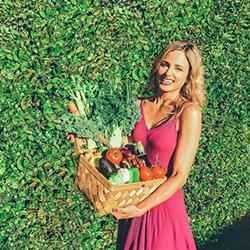 Rachelle Caves
(RDN, CNSC, CPT)
Rachelle Caves is a Registered Dietitian Nutritionist, Certified Nutrition Support Clinician, and Certified Personal Trainer. She has significant experience providing...
more