Top 10 Healthy Food Joints In Bangalore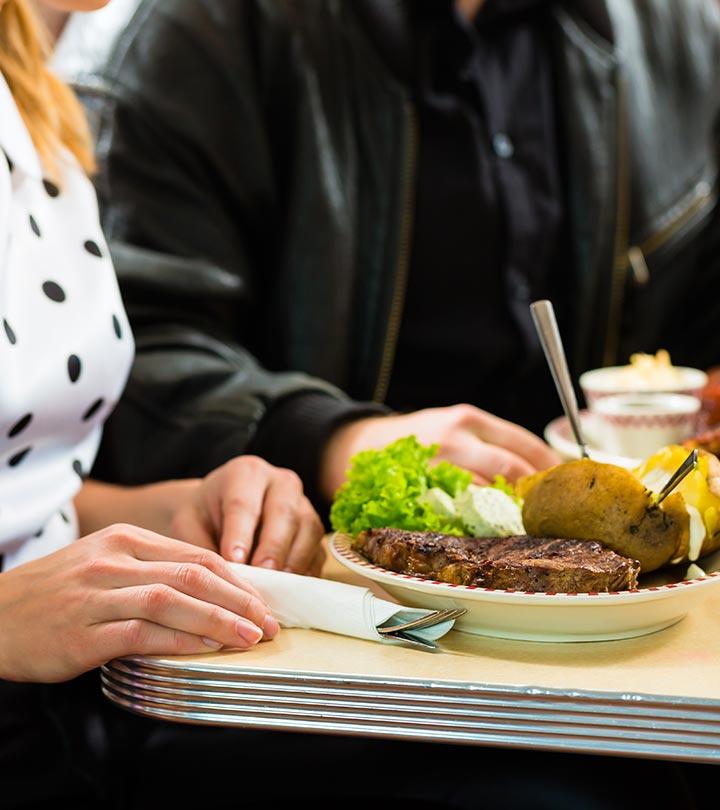 A famous celebrity once quoted, "Take care of your body; it is the only one you have and you live in it." This quotes sums up the need of the hour. We are in a rush all the time. We require convenience and the need to get things done quickly. This is where fast food steps in. With limited time, we often turn to restaurants for our meals. Restaurant food is mouth-watering, but brings with it that extra oil, fat and spices. We can opt for healthier options while eating out.
Top 10 Healthy Food Joints In Bangalore:
If you are on the lookout for joints that provide healthy and nutritious food in Bangalore, check out this list. These eating joints in Bangalore offer the best organic, vegan and healthy food options.
1. Health Zingo:
Fortunately healthy food need not taste bad. This joint deserves at least a casual visit from you. You will get hooked to the whole concept of healthy yet mouth-watering food. You can opt for breakfast, meals and juices along with other options. It has a nutrition-driven menu with fewer options but it serves food with quality. It also serves paratha, burger, chat and veg thalis. Their idlis are made out of organic rice.
Address: Green Glen Layout, Near HDFC Bank, Bellandur, Bangalore.
Phone: +91 9019234758
2. Carrots The Healthy Kitchen:
Carrots has been receiving rave reviews. You can choose pastas and pizzas for a la carte. Their buffet is a good option with vegetables and rotis. The food is vegan. Their meal preparation avoids frying and excess oil. The spices are nicely balanced too. They have soups, salads and juices. You can opt for Thai peanut salad, carrot and beetroot grilled tofu, tossed vegetable and cabbage rolls filled with rice.
Their dessert menu does not include eggs and milk. Coffee flavored panna cotta and pineapple cake are on offer. To quench your thirst, you can also opt for soy buttermilk, a tomato-watermelon based juice and masala chai made with soya milk.
Address: 607, Ground & 1st Floor, 80 Feet Road, 6th Block, Koramangala, Bangalore.
Phone: +91 9845922368
3. The Yoga House Cafe:
This is situated in a residential location near Indira Nagar BDA. The premises are a house, turned into a yoga house and cafe. Their specialty is raw juices. Opt for yoga house café for the peaceful and soothing ambience.
Address: 89, 11th Cross, 60 Feet Road, Near BDA Complex, Indiranagar, Bangalore.
Phone: 080 61344768
4. Booster Juice:
This hits the spot for all your thirst needs. Beat the heat with juices, smoothies and shots. Opt for the Tropical Tornado smoothie made with grape, strawberry, bananas, mango and yogurt. You can also indulge yourself with wheatgrass shots.
Address: 3rd Floor, Lifestyle, Adarsh Opus, Austin Town, Richmond Road, Bangalore.
Phone: 080 41321823
5. Vaathsalya Millet Cafe:
This restaurant offers finger-licking, tasty organic food. Opt for the rajamudi rice dosa and foxtail millet roti. Indian sweets including the ones made with ragi round up your healthy meal.
Address: 277, 15th Cross, Outer Ring Road, 5th Phase, JP Nagar, Bangalore.
Phone: +91 9449810272
6.Lumiere Organic Restaurant:
The restaurant uses only 100% organic ingredients. Their vast menu includes chicken cream soup and breadsticks. There is a buffet meal where you can eat to your heart's content as all the dishes are light and organic. On offer are – paneer tikka, dal and cauliflower subjis among others. Carnivores can gorge on egg benedict, chicken gravy and biryani. Sum up your meal with their sumptuous desserts like pastries and pie.
Address: 27/7, Sri Kote Ashirwad Towers, Outer Ring Road, Dodda Nakkundi, Near Total Mall, Marathahalli, Bangalore.
Phone: 080 61344959
7. In The Pink Organic Bazaar & Restaurant:
This joint is famous for its organic spread and rustic environs. It has an attached store for all your organic needs. Opt for veg tandoori platter, paneer butter masala, and veg biryani. Their paneer tikka, hara bhara kebab and tandoori gobhi are also well-prepared and a treat for the taste buds.
Address: 93, 6th Cross, N. S. Palya, Dollars Colony, 2nd Stage, BTM Layout, Off Bannerghatta Road, Bangalore.
Phone: +91 9945001003, +91 9845168462
8. Tantraa // Organic Hand Baking:
A healthy baking joint is a paradise for everyone with a sweet tooth. There are innovative cupcakes on offer. Sample the crunchy moong dal and orange almond cupcakes. The bakery churns out a magical variety of 10 plus varieties of cupcakes – a meal in itself. A must for every dessert aficionado!
Address: 2nd Stage, Indiranagar, Bangalore.
Phone: +91 9731244600
9. The Egg Factory:
This is a concept restaurant. You have to try it to believe the variety and quality of their preparations. The egg preparations provide protein along with a host of vitamins and minerals. The variety is dizzying. Choose from a wide variety of omelets, parathas, frittatas, desserts and smoothies.
Address: Ground Floor, White house, St. Marks Road, Bangalore.
Phone: 080 42110041
10. Juice Junction:
A juice haunt, this will provide you with your nutritional quota of vegetables and juices. They offer seasonal and mixed juices. Apart from that they also offer sugar-free juices. Try this for your libation fix.
Address: 22, St.Mark's Road, MG Road, Bangalore.
Phone: 080 22109112, 080 42110026
Next time the hunger pangs hit you, opt for one of these healthy and best eating joints in Bangalore for guilt-free indulgences.
Don't forget to share your experience on food joints in Bangalore with us in the comment section.
The following two tabs change content below.