Top 6 Healthy Food Joints In Delhi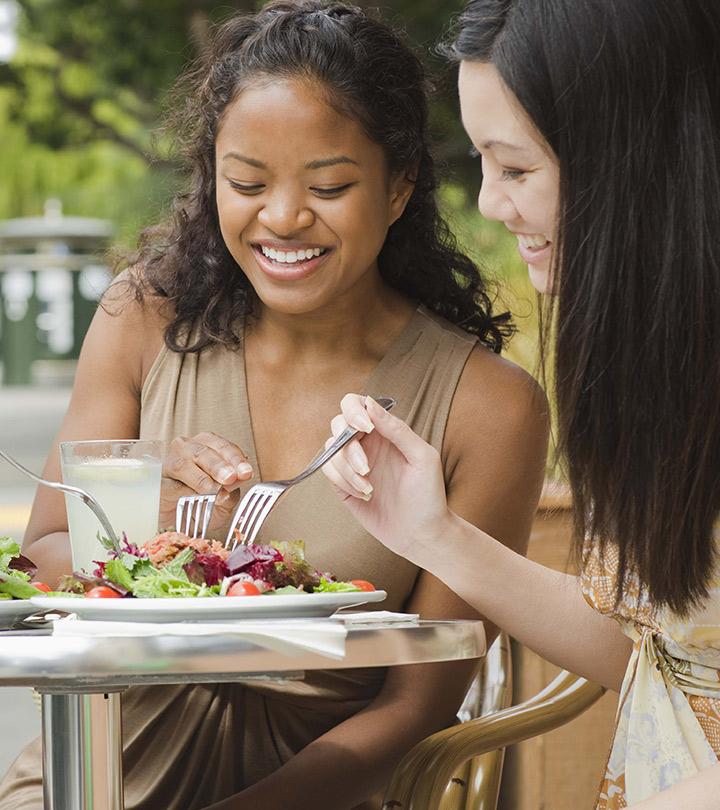 "You better cut the pizza in four pieces because I'm not hungry enough to eat six." –Yogi Berra
This surely is not the approach to portion control and was said in jest by the American baseball star. We often equate healthy eating with smaller portions, or even starve ourselves. Studies indicate that smaller and frequent meals with snacking in between, is the mantra for a healthier and fitter body. You can follow all the health tips at home. But what happens when we go out to eat?
Restaurant style food is redolent with flavor, but is also layered with excess fat, oil and spices. We are always on the lookout for healthy food joints. Delhi is the national and gastronomical capital of India. The food here is predominantly rich in North West frontier cuisine with rich dals and malai koftas. Fortunately, there is a new crop of healthy restaurants, which offer lip-smacking and healthy delicacies.
Top 6 Healthy Food Joints In Delhi:
Let us journey into the list of healthy food joints in Delhi. You can pay a visit to any of these to quell your hunger pangs with a bit of health mixed in!
1. Pita Pit:
A pita is round or oval-shaped baked bread that is stuffed with falafels and your choice of toppings, vegetables and sauces. You can choose vegetarian and non-vegetarian pitas. These are healthy options, which provide you with your vegetable fix .You may also opt for smoked chicken and chicken ham pitas. You can also drizzle in some dips like the hummus, tzatziki and baba ganoush. A single pita could fill your stomach well.
Address: K3B, Ground Floor, Cyber Hub, DLF Cyber City, Gurgaon
Phone: 011 33036508
2. Salad Days:
The name is self-indicative of the cuisine offered at this joint. Their salads are nice and healthy without overpowering sauces. You can try the Caesar salad and the Mediterranean salad. These provide roughage and protein. You can fill yourself up with their giant portions.
Address: DLF Cyber City, Gurgaon
Phone: +91 9643800901
[ Read: Organic Restaurants In Bangalore ]
3. Salad Chef:
You can try Garden green salads, Chicken Panini's, Jerk Chicken Burger, Barbeque chicken wraps and spinach corn sandwiches here. They also offer shakes and juices. They provide salads that are best in terms of quantity, freshness and presentation.
Address: DT Diner, Cyber Greens, DLF Cyber City, Gurgaon
Phone: 0124 3261177
4. Sehat Express:
If you are on a health kick, Sehat is just the food joint for you. They have multi-grain chicken wraps and cold coffees, which are light on sugar. They also offer chicken chakras made with zero oil. This is a paradise for weight watchers who can indulge a bit and still stay within their caloric limits for the day. All the dishes are light on oil and fats, helping you fill up without the extra bulk.
Address: LG 15, Malibu Shopping Arcade, Malibu Towne, Sector 47, Sohna Road, Gurgaon
Phone: 91 9990699857
5. Mute Health Bar:
A health bar is synonymous with juices, healthy and low calorie snacks. This fits the bill perfectly. They offer thick smoothie type juices. You can try their melon magic. Their items are affordable, flavorful and low on calories. This is your best bet for light snacks and juices.
Address: 25/32, Old Rajinder Nagar, New Delhi
Phone: 011 45660147
[ Read: Best Vegan Restaurants In Bangalore ]
6. Nutritious Nation:
The name itself signifies the mantra of the eatery – to offer nutritious and tasty food. They have healthy drinks and small bites on offer. There is a takeaway or home delivery option. They also serve non vegetarian food. The USP of this place is that they provide a breakdown of the food that you are consuming – into carbs, proteins, fats, calories etc.
Address: M 45, Main Market, Greater Kailash (GK) 2, New Delhi
Phone: 011 33036709
[ Read: Top 10 Nutritionists In Delhi ]
Now that you know the names of healthy food joints in your city, you can make better informed choices! Check out these best eating joints in Delhi and do share your experience in the comment section. Stay healthy and stay happy.
Recommended Articles:
The following two tabs change content below.