Hemp Oil For Skin: Benefits, Side Effects, And How To Use It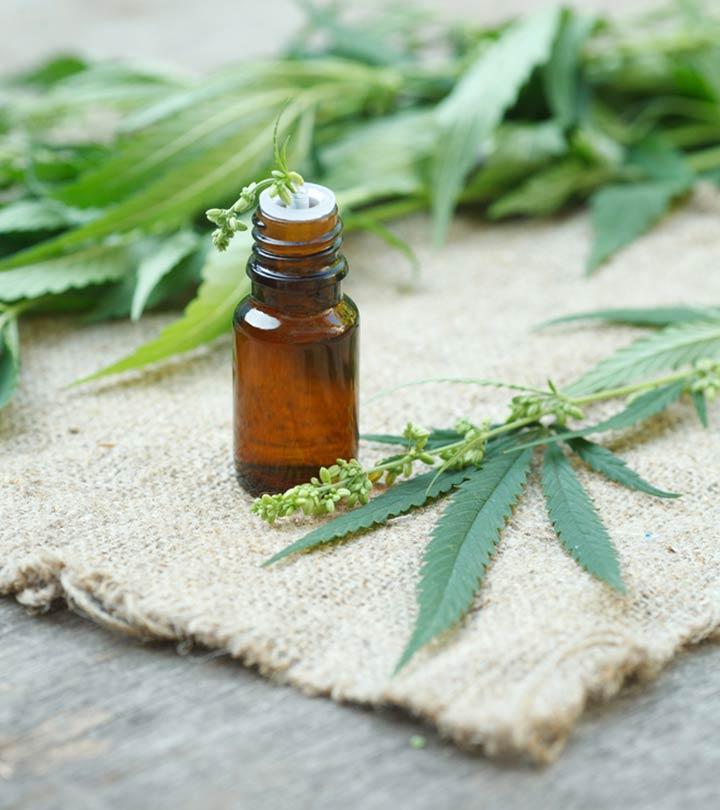 Hemp seed oil is different from CBD oil extracted by cold-pressing hemp nuts (1). It has several benefits, and you may also use hemp seed oil for skin moisturization and nourishment.
It consists of vitamins, minerals, protein, dietary fiber, essential fatty acids, and nutrients. So, how do you use it? Do you have to take it orally or use it topically? You can find answers to all these queries in this article. Scroll down to learn the benefits of hemp seed oil and how to use it.
Hemp Oil For Skin: The Benefits
Hemp oil is a popular component in many skin and cosmetic products. It should not be confused with CBD oil, which is derived from different species of cannabis and contains psychoactive tetrahydrocannabinol (THC). Hemp seed oil does not contain THC, making it a safer and therapeutic ingredient (1). You will find hemp seed oil in lotions, creams, massage oils, bar and liquid soaps, lip balms, and salves. It offers a wide range of therapeutic benefits. Let us look at them in detail.
These are the benefits of using hemp oil for skin. Find out its probable side effects in the next section.
Side Effects Of Hemp Seed Oil
Hempseed oil is usually safe for consumption and topical application. However, its oral consumption may cause mild poisoning in pre-school kids (6). Before giving hemp seed oil to your kid, always consult a pediatrician.
Always introduce hemp seed oil into your system in small quantities and gradually increase it (within the prescribed limits).
Hemp seed oil may also cause allergic reactions like:
Redness
Itching
Burning sensation
Inflamed or irritated skin.
Always do a patch test before using the oil. Seek medical attention if you notice any of the above-mentioned symptoms. You can read more about the unexpected effects of hemp oil here.
Wondering how to use hemp oil in your skin care routine? Keep reading.
How To Use Hemp Oil For Skin
1. Hemp Oil To Manage Acne
You Will Need
Process
Clean your face with a gentle cleanser.
Apply hemp oil to the affected area.
Leave it on for 2-5 minutes.
Rinse with warm water.
Pat dry and moisturize.
2. Hemp Oil Face Mask
You Will Need
2-3 drops of hemp oil
2-3 drops of essential oil of your choice (optional)
2 teaspoons of coconut oil
2 tablespoons of powdered oats
2 tablespoons of water
Process
Mix all the ingredients to make a thick and smooth paste.
Spread the mixture on your face evenly.
Leave it on for 15 minutes.
Wash your face with lukewarm water.
Pat dry and moisturize.
You can include hemp oil in your diet to improve your skin health. The simplest way is to ingest 1-2 teaspoons daily or as prescribed by the doctor. You add the oil to your salads, soups, and smoothies.
Here are a few things to keep in mind when choosing a hemp oil product.
Choosing A Hemp Oil Product: Tips To Keep In Mind
Check the ingredient list and see if the hemp oil is sourced from the seeds or other parts of the plant. Oil extracted from leaves and stalks may contain THC.
Check the quantity or percentage of hemp oil used in the skin care product. It should abide by the regulations of the governing bodies.
Chose products as per your skin concerns. If you are looking for an anti-aging product or acne-fighting product, check the other key ingredients to get an overall idea about it.
Try different products before settling for the one that suits your skin.
Hemp seed oil is extracted from hemp nuts and is commonly used in many cosmetic products. Its anti-inflammatory properties and antimicrobial properties make it ideal for managing skin conditions such as eczema, psoriasis, and acne. The other benefits of using hemp oil for your skin include boosting collagen production, reducing the appearance of wrinkles, and hydrating the skin. You can use hemp oil as a face mask or a gentle cleanser in your daily skincare routine. Conduct a patch test before you use hemp oil. If you develop swelling, redness, or irritation, consult a dermatologist immediately.
Frequently Asked Questions
Is hemp oil good for stretch marks?
Hemp oil has moisturizing properties that may help soothe the itching and dryness caused by stretch marks (7).
Which is better for the skin: CBD oil or hemp oil?
Both hemp and CBD oils provide multiple benefits for the skin. Consult a doctor to understand the benefits and risks of using each oil before choosing one.
Can I leave hemp oil on my face overnight?
Yes. You can massage hemp oil on your face before bedtime and leave it on overnight.
Key Takeaways
Hemp seed oil is extracted by cold-pressing hemp seeds and is a popular component in many skin and cosmetic products.
It has anti-inflammatory and antimicrobial properties, and may help to moisturize skin deeply and promote collagen production to reverse or slow down signs of aging.
Hemp seed oil is usually safe for both consumption and topical application so you can include hemp oil in the diet to improve skin health, or use it topically for treating acne or as a face mask.
References:
Articles on StyleCraze are backed by verified information from peer-reviewed and academic research papers, reputed organizations, research institutions, and medical associations to ensure accuracy and relevance. Read our editorial policy to learn more.
The following two tabs change content below.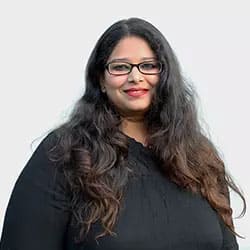 Annie Jangam is a researcher-turned-content writer. She enjoys dissecting complex clinical studies and shuffling through the scientific jargon to make...
more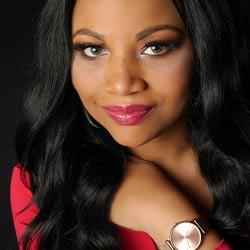 Elissa Peterson
(Naturopath)
Elissa Peterson is a traditional naturopath, Certified Master Life Coach, Reiki Usui Level II Practitioner, and Certified Mindfulness Practitioner who...
more