Herbs For Acne: How To Use Them Effectively And Risk Factors Acne treatment mostly involves a holistic approach involving topical and oral remedies. However, many prefer natural methods and opt for herbs for acne treatment. Herbal remedies are a part of Ayurvedic and ancient Chinese medicines. They are gentle on the skin and work well for mild to moderate acne.
Several herbs may help reduce the inflammation and pain associated with acne and promote healing. However, they may not give quick results like prescription medicines. If you wish to try them, we have a list of herbs that may work for acne. Scroll down to learn how they may work, their risks, and DIY recipes to use them.
Herbs For Acne: Do They Work?
Yes. Herbs can help reduce inflammation and kill acne-causing bacteria to improve your condition. While they may not be potent on severe cystic or hormonal acne, herbs can definitely heal mild to moderate acne when applied topically.
Most of these herbs have antibacterial and anti-inflammatory properties that can also maintain your skin's overall health. However, always do a patch test before using them to avoid allergic reactions. Let's take a look at the common herbs you can use to heal acne.
Popular Herbs That Can Help Manage Acne
1. Neem
Neem or Azadirachta indica is popularly used in Ayurveda and is considered "sarvaroganivarini" (that which keeps all diseases at bay). This herb is effective against acne-causing bacteria like P. acnes and S. aureus (1). It has anti-inflammatory properties that can reduce redness and swelling associated with acne, and its antioxidant properties help maintain overall skin health.
2. Witch Hazel
Witch hazel or Hamamelis virginiana is known for its astringent and anti-inflammatory properties. It contains tannins, polyphenolic biomolecules that have anti-acne and antiseptic effects (2). Tannins are also anti-inflammatory. That explains why witch hazel is a popular ingredient in anti-acne skin care products.
3. Lavender
Lavender is popularly used in aromatherapy for its de-stressing effects. However, the extracts of this fragrant herb can inhibit P. acnes bacteria. Lavender essential oil can help in acne prevention and management as it has anti-inflammatory properties. It is more effective in improving early acne (comedones), minimizing the size of pores, and regulating sebum secretion (3).
4. Red Ginger
Red ginger is commonly used as an antibacterial agent. A study evaluated the efficacy of an acne lotion formulated with 7.5% red ginger essential oil. It found that red ginger has antibacterial effects against P.acnes and S. epidermis and can control acne inflammation (4).
5. Chamomile
German chamomile (Matricaria chamomilla) has anti-inflammatory properties. A study found it to be effective against P. acnes bacteria and suitable for use in anti-acne formulations (5).
You can use these herbs or their extracts (like essential oils) in DIY recipes for acne management. Here are a few recipes that you can try at home.
How To Use Herbs For Acne: DIY Remedies
1. Neem And Besan Face Mask
You Will Need
1 tablespoon of besan
1 teaspoon of powdered neem
2 tablespoons of yogurt
How To Use 
Mix all the ingredients in a bowl.
Apply the mask to the affected areas.
Leave it on for 15 minutes.
Wash off with lukewarm water.
Repeat this process twice a week for quick results.
2. Witch Hazel Toner
You Will Need
4 tablespoons of witch hazel solution
2 tablespoons of aloe vera gel
A few drops of lemon essential oil (optional)
Cotton pad (for application)
How To Use
Blend all the ingredients until properly combined.
Pour the mixture into a small spray bottle and refrigerate.
Use it as a toner after cleansing your face.
You can use it daily for best results.
3. Lavender Essential Oil Spot Treatment
You Will Need
16 drops of lavender oil
8 tablespoons of carrier oil (use avocado, sweet almond, jojoba, or olive oils)
Cotton ball (for application)
How To Use
Mix the two oils and store the mixture in a dark glass bottle.
Use a cotton ball to apply the mixture to the affected areas.
Apply it once daily before bedtime.
4. Red Ginger And Turmeric Face Mask
You Will Need
½ knob of red ginger
1 teaspoon of turmeric
Or
2-3 drops of red ginger essential oil
1 tablespoon of any carrier oil
A pinch of turmeric powder
How To Use
Grate the ginger and extract it juice.
Mix with turmeric powder to prepare a paste.
Apply the mixture to the affected area.
Leave it on for 10-15 minutes.
Wash off with lukewarm water.
Use once every day for results.
Alternatively,
Mix the two oils.
Apply the mixture to the affected areas.
Leave it on for 15-20 minutes.
Wash off with lukewarm water.
Use it once daily for best results.
5. Chamomile Facial Mist
You Will Need
150 ml chamomile tea
5 tablespoons of rose water (hydrosol)
Spray bottle
How To Use
Mix the ingredients in the spray bottle.
Shake well and spritz it on your face.
Do not wash it off.
Use it every day after cleansing.
These are easy, right? However, before you try any of these recipes, remember that herbal or natural never means safe. There are a few associated risks you should be aware of. Find out in the next section.
Risks That Come With Using Herbs For Acne
A side effect associated with herbal remedies is allergic reactions. However, it is not common. If you are allergic to any of the ingredients, especially essential oils, you may experience:
Redness
Itchiness
Flaking
Burning or tingling sensations
Rashes
Hives
Essential oils may also cause sensitivity and make your skin vulnerable to photodamage. Hence, always use essential oils at night, just to avoid sun exposure. If you are going out, apply sunscreen to lower the risk of sunburn.
Herbs can work wonders for your skin. If you have mild to moderate acne, you may try the remedies discussed in the article to soothe the inflammation. In addition, these herbs for acne may help soothe the pain and reduce the redness and swelling associated with acne. The ingredients mentioned in the article have antiseptic and anti-inflammatory properties. However, they may not be sufficient for managing severe acne, and you must consult a doctor for proper treatment. Also, herbs and essential oils often irritate sensitive skin. Therefore, do a patch test before trying the remedies.
Frequently Asked Questions
Which herb makes skin glow?
Turmeric is a medicinal herb touted for its medicinal properties. It can provide glow and luster to the skin (6).
What herb removes dark spots?
Anecdotal evidence suggests that chamomile works great to remove dark spots on the face. This herb helps prevent the growth of acne-causing bacteria and offers your skin a radiant glow. However, limited studies are available.
What herb hydrates skin?
Herbs like calendula, fennel, chamomile, aloe vera, and horsetail may help hydrate the skin.
What herbs tighten skin?
Comfrey, witch hazel, aloe vera, and turmeric may help tighten the skin.
Which herb is best for oily skin?
Peppermint is considered a safe and effective herb for oily skin.
Key Takeaways
Herbal treatments and home remedies can help you deal with acne in a gentle, effective, and holistic way.
Neem, lavender, witch hazel, red ginger, and chamomile are a few herbs that can help heal your acne and calm your skin with their intrinsic anti-inflammatory and antibacterial properties.
Masks, toners, mists, and cleansers are a few common ways to include these herbs in your daily skin care routine.
Though it may take time to show effect on your skin, these herbal remedies work at the roots and help keep your skin healthy and acne-free in the long run.
Sources
Articles on StyleCraze are backed by verified information from peer-reviewed and academic research papers, reputed organizations, research institutions, and medical associations to ensure accuracy and relevance. Read our editorial policy to learn more.
The following two tabs change content below.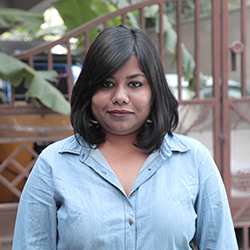 Ramona is an editor at StyleCraze. Prior to that, she authored over 200 articles on skin and hair care. She...
more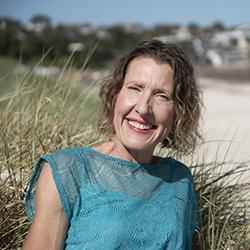 Kate Driver is a Naturopath, Women's Health Coach, and Perimenopause Practitioner and has been consulting for over 22 years. She...
more