15 Best Highlighters In India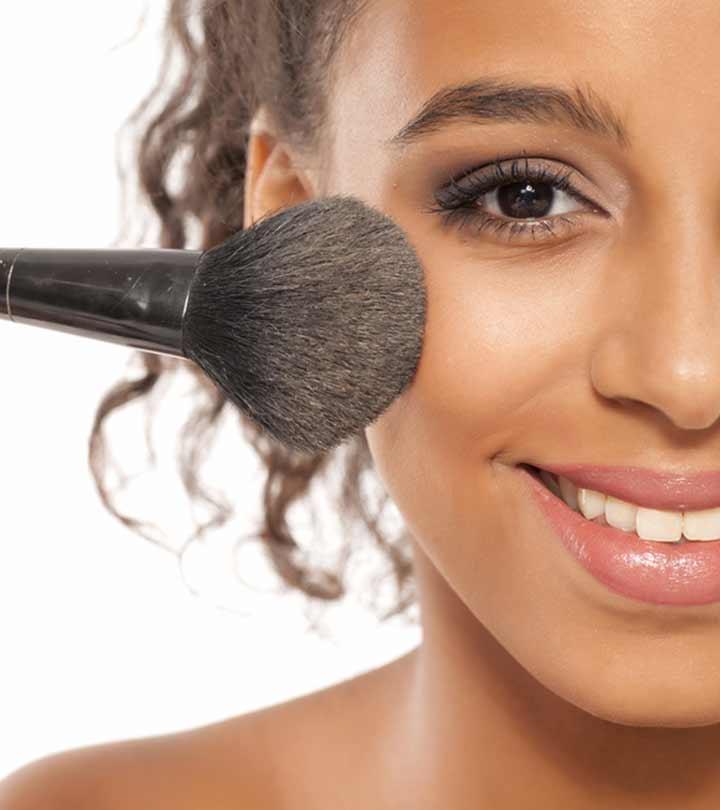 We all want that gorgeous "lit-from-within glow" on our faces, don't we? When your natural glow needs a little boost, that's when you reach out to a highlighter and when applied in the right places, a highlighter even makes you look more youthful. Beauty trends come and go, but three-dimensional, sculpted cheekbones will never go out of fashion.
We've listed 15 best highlighters that will give you luminous skin and the much-envied Kardashian-esque cheekbones. But before we begin with the list, let's look at the different types of highlighters out there.
Types of Highlighters
1. Powder Highlighter
The old-school and the "original" highlight method is using a powder highlighter. These deliver a more sheer and shimmery finish, besides having a softer application. You can use them over your foundation and blush for an overall dewy finish. It's essential to blend these in properly to avoid a stripe of obvious shimmer.
2. Liquid Highlighter
 These are perhaps the most versatile highlighter formulas – whether you are a makeup newb or a pro. Just a tiny dab of some liquid highlighter can illuminate, define and add an overall shimmer! Also, these are more pigmented than powder-based formulas so you can use them to accentuate or brighten specific areas of your face. With their light lotion-like base, these can also add life to your foundation.
3. Stick / Cream Highlighter 
These are really user-friendly and can be used to highlight specific areas of your face like under the brow bone, your inner eye corner and your cupid's bow. You don't even need a brush to use these babies!
Best Highlighters in India
This luxurious and velvety soft domed face powder gives you the most radiant finish. Add highlights by strategically buffing this to the high points of your face, or blend all over for a sheer and luminous glow. This features M.A.C's 77-Mineral Complex and Vitamin E. This comes in five different shades.
Pros
Mineral-based product
Non-acnegenic
Dermatologist tested
Finely-milled, soft and smooth texture
Long-wearing
Suitable for all skin types
Cons
Expensive
Does not come with an applicator
MAC Mineralize Skin Finish Highlighter Review
The MAC Mineralize Skin Finish Highlighter works beautifully for all skin types. When I use it all over my face – it adds a subtle luminosity to my skin, blurs out pores and gives minimal coverage. It does a great job of highlighting cheekbones as well. You end up looking very natural with a healthy glow that stays on all day long. It also blends in very easily. Even though the price is on the higher side, this product is definitely worth splurging on. Highly recommended!

This honey-hued luminizer catches everyone's eyes. While adding a subtle glow, the highlighter, shimmer, and shadow also diffuse light so your skin looks younger and softer.
Pros
Highly pigmented and blends easily
Long-wearing
Versatile 3-in-1 shimmer, highlighter, and shadow
Comes with a big mirror
Soft and finely-milled texture
Also looks great on dusky skin
Cons
Slightly pricey
No applicator
The Balm Mary-Lou Manizer Highlighter Review
 This highlighter by theBalm cosmetics is one of the best ones for Indian skin tone in its beautiful champagne/gold shade. A little goes a long way, and you achieve this Goddess-like dewy glow. The shiny glitter is so fine that it just blends in all the way through and your face looks brighter and livelier! It's also long-lasting and does not have any kind of fall-out. Definitely a must-try product!

This limited edition palette by Lakme comes with a hint of shimmer and a luminous silky formula to make your cheeks glow. It helps you create a red carpet luster every day.
Pros
Comes in two beautiful palette shades (Pink and Coral)
Pigmented colors
Blends easily
Long-staying
Affordable
Cons 
Lakme Absolute Illuminating Blush, Shimmer Brick Review
 The Lakme Shimmer brick is a blush cum highlighter. It has 4 different shades in each palette and these look gorgeous on Indian skin. You can use this to add a cheeky glow to your face or even highlight your cheekbones using a fan brush. It instantly brightens up your face and gives you a beautiful radiant glow that lasts all day long. Its texture is smooth and the shimmer is finely-milled – it leaves you with a soft glow and a beautiful flushed look. This is a definite winner in the blush+highlighter department! Do give it a try.

The light-reflecting powder gives your complexion a high-impact, light-reflective glow. Sweep this on to bring a luminous, sheer color that's ideal for highlighting and strobing.
Pros 
Silky texture
Comes in two shades (Pink Glow and Bronze Glow)
Blends beautifully
Makes skin look illuminated
Classy packaging with a mirror
Cons 
Bobbi Brown Highlighting Powder Review 
The Bobbi Brown highlighting powder is one of the very best, and it gives you this dreamy, lustrous glow. Coming from a high-end brand, these are of incredible quality and have an amazing staying power. If you are bored of bronze highlighters, then 'Pink Glow' is definitely the way to go! Overall, this product is a great investment for your makeup collection and takes the prize when it comes to achieving that "natural-translucent glow".

This pen-style highlighter brings a sheer, soft wash of color to the skin. You can add radiance just where you want with its precision applicator. Use this over your makeup to highlight and under your makeup to brighten and prime. These come in 4 different shades.
Pros
Light-weight and long-wearing
Provides instant radiance
Non-drying
Dermatologist tested
Non-acnegenic
Cons
Expensive
Pen-type click packaging
 MAC Prep+Prime Highlighter Review
The M.A.C Prep+Prime Highlighter is a click-type brush pen which is designed to highlight, brighten and perfect. It has a creamy yet liquidy texture that you can blend in with your fingertips. It's really easy to apply and brightens out the under-eye area in an instant. You can use it to highlight your brow bone, cheekbones and the inner corner of your eyes. The sheer effect leaves a stunning radiance and glow on the face. This is one of the best pen-highlighters out there and it's a good value for money!

This limited edition highlighter is designed by fashion designer Sabyasachi Mukherjee. It's ideal for highlighting and strobing with its reflective shimmer finish. It gives your skin a stunning glow with its fine velvet pearls. The two-sided palette highlights cheeks and contours your face.
Pros 
Long-staying and light-weight
Pigmented
The shimmer is finely-milled and looks soft
Affordable
Can be used to contour
Cons 
No mirror
The lighter shade (if over-applied) can look too shimmery
No applicator
Lakme Absolute Highlighter Review
This highlighter is another gem by Lakme. It comes with a transparent flip-lid with the product pressed in a classy checkered pattern. This will suit Indian skin tones perfectly as it's a champagne shade. It blends easily and gives a very nice and dewy finish to the face. You can use the 'Moon-Lit' shade to contour as well which makes this a rather multi-purpose palette at a decent price. If you don't want to spend too much, this highlighter does a pretty amazing job.

Add luminescence and define your best features with the NYX Professional Makeup Sculpt and Highlight Face Duo. It consists of a double-ended liquid duo with a contouring shade to define and a creamy highlighter to illuminate. This comes in 6 different shades.
Pros
Creamy and pigmented
Travel-friendly packaging
Blends easily
Long-staying
Does not transfer
Cons
You need to be quick with blending the contour as it dries in a jiffy
Highlighter may crease in the under-eye area (if not blended properly)
NYX Professional Makeup Sculpt and Highlight Face Duo Review 
This two-in-one highlighter by NYX is a great choice for anyone who prefers liquid highlighters. The texture is smooth and creamy, and it blends in well. As the highlighter dries quickly, you can use a brush to work with the product and blend it all out. It stays put for long hours and does not budge which was impressive. For the under-eye area, you can set the highlighter with a compact to avoid it from creasing. Overall, it's a great liquid highlighter and is also priced decently.

The Makeup Revolution Vivid Shimmer Brick Highlighter gives you the perfect sun-kissed glow. You can use an individual shade or swirl your brush across all the shades for a stunning lit-from-within radiance. It comes in two different palette variations.
Pros 
Contains 5 different shades
Very pigmented
Can be used for highlighting and bronzing
Long-staying
Provides a very natural finish
Smooth and soft texture
Cons
It comes without a mirror
It transfers a little (if over-done)
Makeup Revolution Vivid Shimmer Highlighter Review 
All the shades in this palette are smooth and glide onto your skin easily. Its fine texture blends in effortlessly and will suit all skin types. It stays on for 7-8 hours and looks very natural even during the day. This is a great imitation of the Bobbi Brown Highlighting powder at a very affordable price. If you are on a budget and are looking for a highlighter cum bronzer, this does an efficient job. A must-try from Makeup Revolution!

This gorgeous, new liquid highlighter by NYX comes with a light-reflecting formula in wonderfully creamy yet light-weight shades. For irresistible illumination and a shimmery finish, just dab and blend it out to add luminosity to any look – be it soft or intense. It comes in 5 different shades.
Pros 
Creamy consistency
Light-weight
Buildable
Beautiful dewy finish
Blends well
Cons 
Dries quickly, so you need to work fast with it
Not very long-staying
NYX Professional Makeup Away We Glow Liquid Highlighter Review 
This glossy highlighter by NYX can be applied under your foundation or over it – depending on the look that you're going for. It's very easy to apply and blends in properly, giving my face a natural-looking glow and without appearing streaky. It does not give you an obvious "just-put-on-highlighter" glow but rather a very subtle and fresh glow. It's great to be worn during the day as well.

The Revlon Face Illuminator can be worn alone to highlight and brighten or over a foundation to banish dullness and even out skin tone. It gives you a lit-from-within look with its light-capturing crystals and photo-chromatic pigments.  It's available in 3 shades.
Pros 
Illuminates without adding shimmer
Soft and creamy texture
Blends easily
Brings a very natural glow
Long-staying
Cons 
The nozzle does nothing to control the product flow
The fragrance is a tad bit much
Not even slightly shimmery (for those who prefer at least a little shimmer)
Revlon Photoready Skinlights Face Illuminator Review 
This illuminating liquid comes in a plastic tube with a nozzle. It has a nice and creamy consistency that is easy to work with. It blends well even with fingers (but you can also use a brush). However, fingers help you in precise application. It gives a dewy glow to the face without making it oily or drying it out. You can mix it with your foundation for a soft glow all over your face or highlight specific areas like your cheekbones, cupid's bow and the bridge of your nose.

This one-of-a-kind product instantly gives your complexion a perky and vibrant look. It enhances makeup and brightens the complexion, giving your face a natural glow.
Pros
Beautiful shade of highlight (champagne rose with gold undertones)
Suits all skin types
Long-staying
Adds instant radiance to your face
Cons 
Packaging (click-pen which makes it a task to get a product out even after 6-7 clicks)
Not buildable
Dries quickly
Colorbar Radiant Glow Face Illuminator Glamour Review 
This highlighting pen by Colorbar is a budget-friendly product that is a great option for anyone who's just starting out with highlighters. The consistency is slightly gel-based. The pen comes with a brush that is not of much use, but you can blend it out using your fingers or a brush. You can use this to highlight specific areas or mix it with your BB cream or foundation for a uniform glow. Worth a shot!

This contour-highlight stick helps highlight, strobe and brings your best face forward with its feather-light texture. Enriched with the goodness of Jojoba Seed Oil, Shea Butter, and Cocoa Seed Butter, this product comes in 3 gorgeous shades.
Pros 
Gives a beautiful matte finish
Does not highlight pores and imperfections
The shimmer is very fine and gives a subtle glow
2-in-1 product
Affordable
Cons 
Not very long-staying
Can't be applied directly from pan stick
The packaging is quite flimsy
L.A. Girl Velvet Contour Highlighter Stick Review
This highlighter+contouring stick by L.A Girl comes in twist-up pan-stick packaging. The texture of the product is creamy which mattifies after blending. It can be blended using fingers as well, and it does not make your skin oily or highlight dry areas. This product stays on for 4-5 hours which is decent. However, it does not budge or spread from sweating. If you like cream-to-matte texture, then you can give this one a try!

The NYX Born To Glow Liquid Illuminator is a multi-functional formula that can be used either as a foundation base or to highlight your cheekbones, decolletage and cupid's bow. The luxuriously lightweight formula gives you a natural-looking radiance that will have everyone talking. Available in four shades.
Pros 
Creamy texture
Easy to work with
Blends well
Long-staying
Instantly brightens up your look
Affordable
Cons 
Needs to be blended quickly as it dries fast
Will not suit darker skin tones
NYX Professional Makeup Born To Glow Liquid Illuminator Review 
This illuminator by NYX comes in a plastic tube with a nozzle. The packaging is simple and travel-friendly. The consistency is lightweight and creamy which blends like a dream and you can use a sponge, your fingers or a brush to blend. You can also mix this with your foundation for overall radiance. It leaves a pretty glow with subtle shimmer that does not look over-done! This is a great highlighter at a decent price when compared to the other expensive ones which serve the same purpose.

The stunning V-Face Duo stick by Maybelline makes it simple to define, shape and highlight your features like a pro. This is available in two shades from light to medium and medium to dark skin tones.
Pros 
2-in-1 benefits of highlighter and contouring stick
Creamy texture
Blends easily
Great for everyday use
Never feels patchy
Good staying power
Affordable
Cons 
Limited shades
Not suitable for very oily skin
Contour shade does not suit the average Indian skin tone
Maybelline New York V-Face Duo Stick Review
This face duo stick by Maybelline comes in a black tube with a clear cap on each side. The consistency of the product is creamy and it gives off a smooth, silky finish to your skin. It's very easy to use and the highlighter only contains subtle shimmer in it which makes it a great option for daily wear. The glow provided by its highlighter looks very natural and dewy. This is ideal for beginners.

This luminous, cream highlighting stick with light-reflecting optics helps to bring your best features forward. It is long-wearing and oil-free.
Pros 
Easy to use
Creamy and glides easily
Lovely shade (a subtle pink with silver shimmer)
Imparts a luminous effect on face
Looks very natural on face
Cons 
Expensive
Comes in one shade only
Not suitable for oily skin
May emphasize pores
Clinique Chubby Stick Sculpting Highlight Review 
This highlighter stick by Clinique comes in the form of a retractable chubby stick. It comes in one shade – 'Hefty Highlight'. Now, I must tell you that this might suit fair skin tones exceptionally well. But when it comes to deeper skin tones, the shimmery highlight may appear whitish. However, one can build up color as per preference. You can blend this product out using your fingers or a brush. It stays on for 5-6 hours. Overall, this is perfect for sensitive skin but is over-priced for sure.

[ Also Try – MAC Strobe Cream Hydratant Lumineux ]
 Remember, glowing skin is always in! If you are on the hunt for the best highlighter, let us tell you that the secret lies in your skin tone – pick a highlighter shade that complements it because just like your foundation, not every highlighter is made for every skin tone.
Before you pick a highlighter from this list, take a look at the tips to follow when choosing a highlighter.
Things To Consider When Buying Highlighters
When choosing any highlighter, keep in mind your skin tone. For a fair skin tone, shades like golden and peach are the best. For medium skin tone, go for dewy highlighters in golden and champagne hues. For dusky skin tone, opt for copper or bronze shades.
A perfect highlighter is one that blends seamlessly with the skin to provide a smooth finish. Choose one with a creamy texture as it blends easily and offers a flawless finish.
Highlighters can be worn daily or for any occasion. You should pick the best suitable product based on your need. If you are looking for a daily-wear highlighter, opt for one with a matte or pearly finish. If you need it for some party or occasion, go for a creamy or powder-finish highlighter.
Highlighters can be liquid, cream, or powder-based. For dry skin, choose liquid highlighters. For oily or combination skin, you can go with a power-based highlighter.
*Subject to Availability
Do you have a favorite highlighter? Do let us know in the comments section below!
Recommended Articles:
The following two tabs change content below.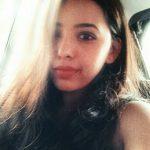 Latest posts by Esha Saxena (see all)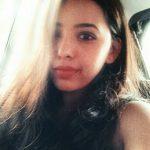 Esha Saxena
Esha Saxena is a writer, journalist, and a full-time wallflower. She holds a Master's degree in Media and Mass Communication and firmly believes that makeup is nothing less than art. Combining her love for writing with her passion for makeup, she brings to you reviews, techniques, and her ever-growing knowledge on this form of art. In her spare time, she loves reading, listening to obscure indie bands, and writing poetry – all of this while being a crazy dog lady.