30 Most Stunning Highlights Ideas For Brown Hair
Add some dimension to your tresses and transform into a diva by sporting some highlights!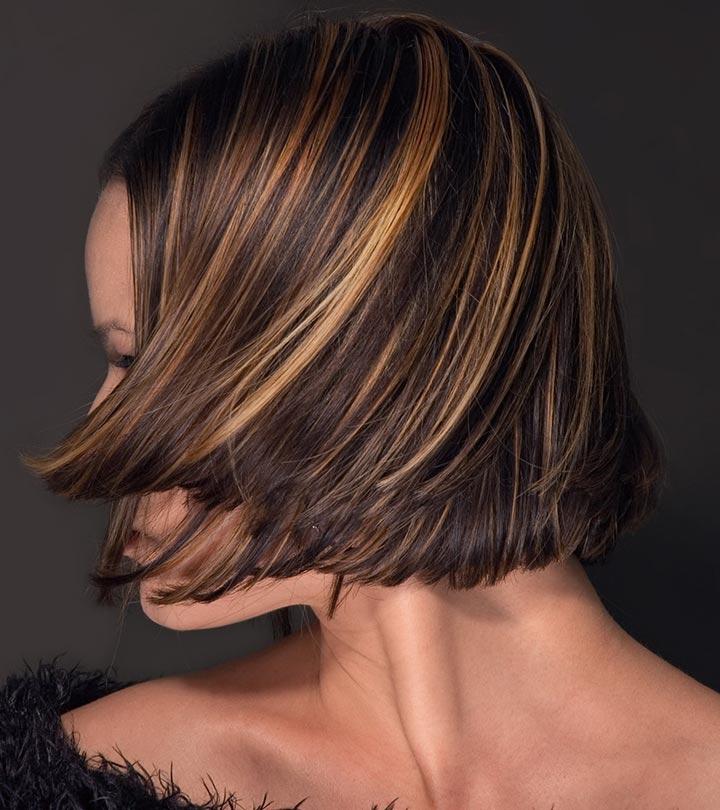 There is a misconception that brown hair is boring. But brown hair makes for the perfect dark canvas that you try painting color on. So, to help your creative juices flow, we made a list of the best highlights for brown hair! If you are wondering why add color to brown hair? Let us enlighten you. Adding color to your brunette locks does not only mean adding a pop of color. You can add depth and dimension to your hair with the right color, making it look thicker and fuller. You can also enhance your facial features and face shape.
And the best part with highlighting your dark hair is that you are not damaging your hair! Only small sections of hair are lightened to add color. There are so many highlighting styles and techniques to help you achieve the highlights of your dream. The possibilities are truly endless! But if you wanted the inside scoop on how to achieve incredible highlights right at home, you have come to the right place. Keep reading to know more!
What You Need
Hair bleach
Hair brush
Toning solution
Bowl
Hair coloring brush
Hair elastics/sectioning clips
What To Do
Mix and prepare your bleach in a bowl according to the instructions given on the box.
Brush your hair to remove all knots and tangles.
Divide all your hair into 4 sections and clip them up, leaving loose the section you want to start off bleaching first.
From the section of hair that is left loose, pick up the strands of hair that you want to highlight.
Starting from about ½ an inch below the root, start applying bleach to your hair with the help of a brush.
Repeat steps 3 and 4 on all the four sections of your hair.
Mix and apply the toning solution (according to the instructions given on the box) to your hair. It will give your highlights a more naturally blended effect.
Check the bleached hair every 15 minutes to see how much it has lightened.
Once your hair has lightened to your desired shade, wash your hair with shampoo.
Condition your hair as bleach tends to dehydrate it.
You can either leave your bleached highlights as they are or you could buy a hair color of your choice and dye them to play around with your look.
Well, now that you know how to get the job done at home, check out our top 30 styling ideas for highlights for brown hair to get started!
1. Milk Chocolate Brown Highlights
Add a touch of alluring mystery to your boring brown hair with some gorgeous highlights. And what better shade to go for than one that is inspired from women's biggest weakness? I'm talking about milk chocolate, of course! The beauty of these chocolate brown highlights in mahogany hair is only elevated by the bouncy blow dried curls that they are styled in.
2. Burnt Sienna Highlights
Give your brown hair a warm glow with this balayage style that is subtle, yet makes all the difference. The deep brown hair highlighted by a gorgeous shade of burnt sienna will have people associating you with a warm mug of hot chocolate on a cold winter evening.
3. Platinum Blonde Highlights
A tragic superpower that hurts anyone she touches aside, there's no denying that Rogue is one of the coolest X-Men ever. So check out this look inspired by her hairstyle that is sure to make you look edgy and cool. Go for some platinum blonde highlights that make a contrast against your dark brown hair to create an outlandishly gorgeous look.
4. Bronze Highlights
Give your hair a metallic finish with these bronze highlights that will shoot you right to the top rung of the style ladder. The bronze highlights blend beautifully into the chocolate brown tresses to create a mesmerizing effect. Paired with a long bob styled in sexy waves, there will be no stopping you from stunning everyone with your beautiful hair.
5. Ashy Brown Highlights
Less is more. And this adage couldn't hold truer in a highlighted hair look that is subtle, yet gorgeous. The cool toned ashy highlights run subtly throughout the dark brown hair, making sure they blend in instead of standing out. The straight hair look works perfectly to showcase the highlights in all their splendor.
6. Golden Blonde Highlights
Wow everyone with your majestic gold tinted mane with these golden highlights. The gold highlights streaked over dark brown hair conjure up images of shimmering caramel dripping over dark chocolate. The flat iron curls at the bottom add to the beauty of this whole look.
7. Streaked Blonde Highlights
Get beach-ready this summer with these streaked highlights that will go perfectly with your bikini. The cool-toned blonde highlights streak through deep brown hair to create a stunning sun-kissed look. Get your hair cut in a long bob and style it in some casual waves to give off a chilled-out vibe.
8. Blonde Face Framing Highlights
If you don't like the idea of subjecting your hair to excessive bleaching and coloring, here's a style that will perfectly suit your needs. These singular blonde highlights are done only right at the front of your head to frame your face from either side. With a long bob and some curls, this is exactly the kind of hair that will make you look like the boss lady that you are.
9. Coffee Brown Highlights
If your style leans more towards the subdued side, here's a highlights look you need to check out. This subtle style makes use of coffee brown highlights just a few shades lighter than your natural hair color to create a look that draws attention without screaming for it. These highlights also perfectly frame your face and can complement all makeup looks.
10. Bronde Highlights
Why choose between blonde and brown highlights when you can get both? The shade of these bronde highlights teeters the line between brown and blonde, hence the name. The resulting color is gorgeous, to say the least, and so unique that you're bound to stand out in a crowd.
11. Mahogany Highlights
Go for a dark and sexy look with this brown on brown look that is absolutely gorgeous to behold. The mahogany highlights melt into the base dark brown hair to create a stunning vision. Some huge curls to add some much-needed bounce, and you're good to go!
12. Fiery Toned Highlights
Let your inner fire show through with these fiery-toned highlights that will set your style statement on fire! Go for blonde and auburn highlights on your brown hair to achieve this gorgeous hair look. And get ready to have everyone's eyes on you, and only you.
13. Sun Kissed Highlights
Get ready to have all the fun in the sun with this blonde tinted hair look. Get you deep brown hair highlighted with an intensely bright blonde shade to create a mesmerizing hair look. Straighten your hair and throw on a cute sundress for a relaxed summer day out!
14. Ginger Highlights
Welcome fall with these red toned highlights that will go perfectly with your autumnal toned clothes and pumpkin spice latte! These ginger highlights show up beautifully against deep brown hair and give rise to a beautiful combination of colors. Style your long hair in big, bouncy curls to create some movement and life in your hair.
15. Super Subtle Auburn Highlights
Are you the kind of person he does not like her appearance to be too "out there"? If so, you should probably go for this subtle style that doesn't scream for attention. The auburn highlights are so close to the natural brown color of the model's hair that they're almost imperceptible. But the blink-and-you-miss-it nature of these highlights is exactly what makes this style so alluring and beautiful.
16. Soft Brown Streak Highlights
Add a bit of dimension and movement to your short bob with these minimalist highlights. The soft brown highlights in this look run in streaks across her oak-toned hair to make it look like hair that would belong to a tree nymph. Just straighten your bob and spray on some texturizing spray to finish this beautiful look.
17. Ashy Brown And Grey Highlights
How about going for a bit of a different color with your highlights, huh? Try out this hair look that makes use of ashy brown highlights at the top and a bit of gray coloring towards the ends to create an awe-inspiring mixture of colors. This unique look will shoot your style statement up a notch and help showcase your individualistic personality.
18. Burgundy Highlights
Add a pop of color to your dull brown hair with this bombshell burgundy highlights look. These red-toned highlights show up beautifully on brown hair and shimmer under sunlight. All you need to do is style your hair in some loose waves to complete this wonderful look.
19. Rouge Red Highlights
Fulfill your dream of looking like a sexy siren by trying out this burnt red highlights style. The rouge red highlights look like they have been painted on the naturally brown hair to create nothing short of a masterpiece. Van Gogh has got nothing on this hairdresser. (That may be an overstatement.)
20. Hologram Highlights
Now this is a popular hair trend just waiting to happen. These hologram highlights start off from brown hair and swiftly blend into blonde, and then gray, to create a, you guessed it, hologram effect. It's absolutely breathtaking. And be sure that people will stare at your hair for a few seconds to figure out what's going on with it, but in the best way possible.
21. Granite Blue Highlights
I don't know about you but I'm always on the lookout for interesting and unique hair color ideas. And, boy, did this one catch my fancy! These deep granite blue highlights in cool toned brown hair literally make it look like something cut out of the depths of the earth.
22. Biscuit Blonde Highlights
Go for a warm toned look to match your warm personality with this highlighted bob style. These biscuit blonde highlights over medium brown hair give off the same effect as honey dripped over chocolate. Rock this color with a short wavy bob to make a style statement like no other.
23. Rich Copper Highlights
Give your hair an awesome metallic finish with these copper highlights that will have everyone stopping and staring at you. The rich and gorgeous red-toned copper highlights rest on dark chocolate brown hair to create a look straight out of your dreams. The beautiful curls only add to the romance of this look.
24. Pixie Highlights
You're upping your cool factor by just getting a pixie cut. But add a bit of color to it, and no one will be able to deny that you are a total badass. Go for blonde highlights at the front of your pixie to add some dimension to it and just basically make it look cooler.
25. Mauve Highlights
Who knew mauve highlights are a thing, right? But they are, and they are absolutely stunning to behold. Layered over dark brown hair as highlights, this mauve shade looks unbelievably natural and beautiful. Style your long hair in some relaxed curls and get ready for everyone to fall in love with it.
26. Caramel Highlights
If you like to keep things classic when it comes to your style, you've got to try out these caramel highlights. The beauty of naturally brown hair is only elevated to another level by these golden caramel highlights that run through it. Curl your long hair to make it look truly timeless.
27. Silver Blonde Highlights
Using the words 'silver' and 'blonde' may sound contradictory, but silver blonde is the best term to describe this scintillating hair look. The blonde shade of these highlights has been cooled down to give off a silvery effect and stand out strikingly against dark brown hair.
28. Rich Brown Highlights
Drive everyone crazy with this rich highlighted bob look. The gorgeous golden brown highlights run beautifully through the darker brown color of the natural hair to create a look that's one for the ages. Combined with a short bob look, your style game is going to be out of this world.
29. Shimmery Blonde Highlights
Now, here's a new take on the highlights trend that has taken over the hairstyling world. Instead of going for highlights closer to the roots, go for mini highlights that run from the mid-lengths of your hair to the ends. When done in a shimmering blonde shade, the effect created by these so-called 'babylights' is absolutely breathtaking.
30. Lavender Highlights
Boy, am I in love with this look! It's girly, it's flirty, and it's oh-so-fun! The pink toned highlights show up beautifully against the rose-tinted hair and create a stunning mélange of colors. And my favorite part about this style is how it is pulled together with the long invisible layers.
Brown hair is the perfect canvas for adding different highlights and painting your hair into a beautiful masterpiece. With the tutorial and the many inspirational ideas, you can easily add highlights to your brown tresses right at home. However, sometimes brown hair, when bleached, can take a brassy yellow or orange hue that could ruin your desired look. This is why you should use toner to color-correct your hair. When adding highlights to your hair, keep checking on your hair to make sure you achieve the desired color. Also, remember to follow a hair care routine to properly care for color-treated hair. You should also use color-safe hair products to prevent your hair color from fading easily.
The following two tabs change content below.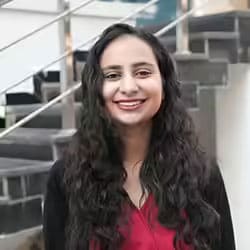 Arshiya Syeda is an editor at StyleCraze. Prior to that, she was a content writer and combined her writing and...
more