21 Hip Tattoo Designs That You Can Get Inked This Year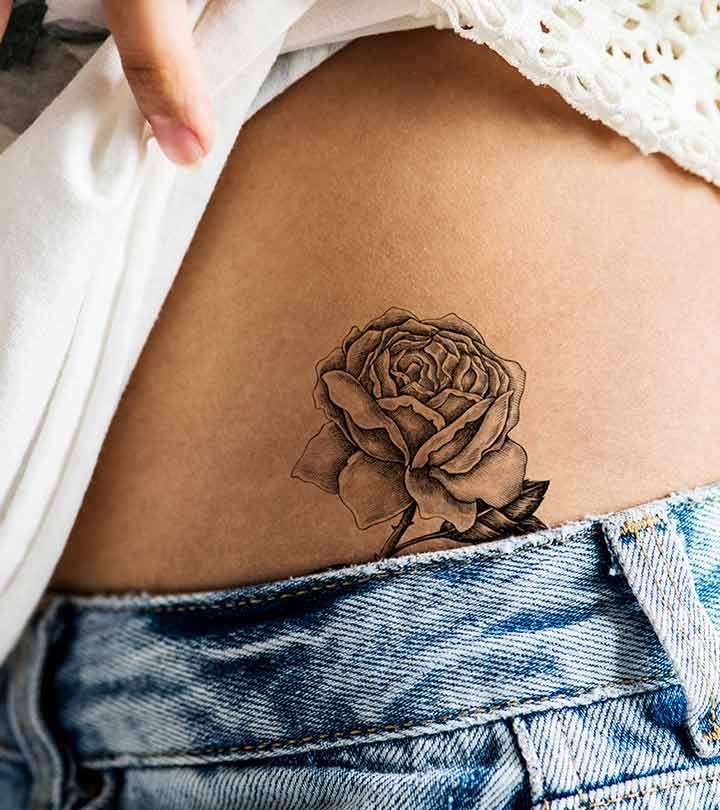 Tattoos are amazing for many different reasons. While some people spend ages contemplating what tattoo to get, others go all out and experiment with all sorts of tattoo designs. The most common tattoo spots are wrists, arms, shoulders, or back, but some take it up a notch and get a fancy tattoo on their hip. If you are looking for something different and unique, a hip tattoo may be just what you need.
Hip tattoos increase your sex appeal almost instantly, no matter what the design. The hip area is also quite big, giving you enough surface area to get intricately detailed tattoo designs. Another good thing about a hip tattoo is that you can cover it up easily.
To help you pick the perfect design to match your personality, we have compiled a list of the best, trendiest, and most unique hip tattoo ideas. Check them out!
Best Hip Tattoo Designs (With Meanings) For Women
1. Octopus Hip Tattoo
If you are a fan of elaborate and large tattoos, consider this octopus tattoo. Get a dotted tattoo or a colored one – both look equally fantastic. The octopus design is great for anyone who is a fan of underwater marine life. You can keep the size of the tattoo small or stretch it across your hip and extend it down to your thighs for an elaborate design.
2. Ribbon Hip Tattoo
Ribbon tattoos are quite feminine and look cute and sexy at the same time. Ribbon tattoos usually represent cancer, disease, or a certain cause. You can jazz up the tattoo by adding a few feathers or butterflies around it to give it a feminine touch. If you decide to get a colored tattoo, fill it with vibrant colors to make it look more attractive.
3. Black Rose Hip Tattoo
Roses are the ultimate symbol of femininity and look fantastic when incorporated in tattoos. But instead of red or colorful roses, get a seductive black rose tattooed on your hip to add a gothic charm to your look. It is sure to look magical and classy. You can go for either a rough silhouette or fill it in – both look equally mesmerizing.
4. Hip Tattoo Quotes
'Everything has beauty, but not everyone sees it.' That is such a beautiful quote! Hip quote tattoos look splendid and are perfect if you prefer something that is simple yet makes a statement. Quotes that are written across the hip or in a paragraph format look good. You can pick your favorite movie line or a fancy Shakespearean quote and get it done in a stylish font.
5. Portrait Hip Tattoo
Portrait hip tattoos look stunning and unique. The realistic features that the tattoo captures look unbelievable and awe-inspiring. They cost slightly more than usual tattoos but are totally worth it.
6. Butterflies On A Branch Tattoo
Butterflies scream femininity and cuteness. If you are looking for a colorful and vibrant tattoo, you should totally consider getting butterflies on a branch or flowers done on your hip. Look at this one – it portrays such vibrant colors and picturesque beauty!
7. Dreamcatcher Hip Tattoo
Who doesn't love dreamcatchers? The intricate design and feathers of a dreamcatcher look lovely spread across the hip bone. Get it done in vibrant colors to make it look even more appealing and sexy. A simple black monochrome tattoo will also look beautiful as the dreamcatcher itself is a great design.
8. Tribal Mask Hip Tattoo
Tribal mask tattoos give off a warrior vibe. They are extremely fascinating and artistic. These tattoos reveal your wild side when inked on the hip. If you consider yourself a free spirit, this might be just the right choice for you.
9. Pink Skull Hip Tattoo
Skull tattoos are popular amongst people who love goth. They give off a tough and provoking vibe. But you can add a touch of femininity to it by jazzing it up with flowers and girly designs. It is a great way to create a tough yet soft at heart vibe.
10. Swallows And A Branch Tattoo
Swallow tattoos are one of the oldest designs that are still popular today. The swallow symbolizes sensitivity and emotion. They look simple yet beautiful.
11. Peacock Hip Tattoo
Peacock hip tattoos grab attention wherever you go. Their gorgeous colors and intricate detailing make them stand out. When placed across your hip, a peacock tattoo looks magnificent and glamorous.
12. Blood Flower And Quote Tattoo
Flowers look good, and so do quotes! A bright blood-red flower tattoo along with a quote is a great way to memorialize someone. Quirk up the tattoo with a stylish font. You can get a rose with any other design or message, and it will still look beautiful.
13. Lion Headdress Hip Tattoo
This lion headdress tattoo sits perfectly on your hip to portray the wildness within you. There is a lot of detail involved in this gorgeous tattoo that adds to its beauty. While the lion symbolizes fierceness, the flowers around it add a touch of delicate femininity.
14. Moon Hip Tattoo Design
Celestial tattoos are popular among women. A moon tattoo is often accentuated with small stars or flowers to make it look more feminine and delicate. Quirk it up with colorful flowers and droplets to give it an ornamental vibe. You can also stick to a simple tiny moon design if you don't want a big tattoo.
15. Hip Bone Tattoo
Hip bone tattoos are, as the name suggests, placed on the bone of your hip and usually extend up to your thighs. They are big and elaborate tattoos. Ornamental tattoos look the best as hip bone tattoos. You can either opt for a tiny design with elaborate detailing or a huge floral design filled in with colored ink.
16. Snake Hip Tattoo
A snake tattoo is a great way to unleash the badass lady within you. This tattoo featuring slithering snakes bunched up together will look wild and fierce on your hip. If you are someone who is daring and looking for something out of the box, this tattoo is for you.
17. Phoenix Hip Tattoo
The phoenix symbolizes courage and rebirth. If you have had a life full of struggles and hardships, a colorful phoenix tattoo could a tribute to your ability to resurrect every time life pulls you down!
18. Shaded Lion And Petals Tattoo
Shaded tattoos are done by dotting and shading ink to create a 3D effect. This lion and petal tattoo is a stunning example of this tattooing technique. The lion looks fierce, but the delicate shading makes it look elegant at the same time.
19. Dreamcatcher Quote Hip Tattoo
We already know how wonderful dreamcatcher tattoos look when they are placed on the hip. Adding a fancy quote to this design will simply enhance its beauty.
20. Gorgeous Flowers Hip Tattoo
Floral tattoos don't always have to feature roses. You can also go for flowers with vines or dahlias or lilies. A flower bunch tattoo on your hip will look equally lovely. Some people like to get a tattoo of the flower that represents the month they were born in or a flower they relate to in some way.
21. Lotus Hip Tattoo
Lotus tattoos are among the most popular tattoo designs. They are known for not only their beauty but also for their symbolic meaning. This beautiful lotus design done in an ornamental style is simply stunning and worth getting tattooed on your hip.
These were just a few hip tattoo designs that you could choose from. There are many more unique and quirky designs that you can check out before finalizing the perfect one that suits you and your personality. Hip tattoos help you exhibit your sexy and wild side. Hope these hip tattoo designs helped you to explore some of the options out there.
Which of these tattoos would you get tattooed on your hip? Comment below to let us know!
Frequently Asked Questions
Do hip tattoos stretch during pregnancy?
Hip tattoos do stretch during pregnancy and look slightly distorted, but they shrink back to their normal size after you lose the baby weight. Apply lots of moisturizer to retain the elasticity of the skin so that once the area shrinks, the tattoo does not look faded or blurred.
How painful is a hip tattoo?
As the area on your hips is large, the amount of pain you feel depends on where exactly you decide to place the tattoo. It also depends on your personal pain threshold. There are some places on the body that hurt more than others, especially the area where bones lie close to the skin. Getting a tattoo will hurt more if you place it directly on the hip bone as compared to an area with more muscle or fat.
Recommended Articles:
The following two tabs change content below.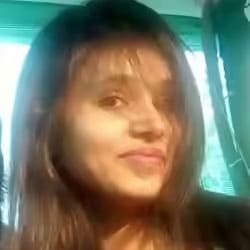 Jyotsana Rao is an engineering graduate from NIT, Nagpur, who discovered her love for writing during her undergraduate days. She is passionate about writing about everything related to beauty - makeup, fashion, hairstyles, skin care, or hair care. When this social media junkie isn't stalking the world of fashion and glamour, she loves spending her time traveling.